Cycling is one of the most beloved and celebrated sports around the world, it is the sport of adventures, strength, and also struggle. We all know sports legends like Ronaldo and King James, but now it is time to know about the legends in the cycling world!
These champions have conquered so many challenges, we have many examples of their brilliance like conquering Tour De France, Grand Tours, World Championship, and much more. These legends have made cycling history, going through struggles and amassing a victory like this is something that only an extraordinary person can do.
What else have these champions accomplished? They have made themselves immortal in the sands of time, they have left behind a legacy that only a handful can follow. Let's get on to discussing these amazing legends!
10 Best Cyclists Ever- That Legends That You Should Know!
Cycling is not just a recreational sport, it is the kind of sport that challenges the person to the core. There are many popular facts when it comes to bikes like they were used to move medicines and supplies. Although let's start with the introduction of some of the greatest cyclists ever!
1. Eddy Merckx
Date of Birth: June 17, 1945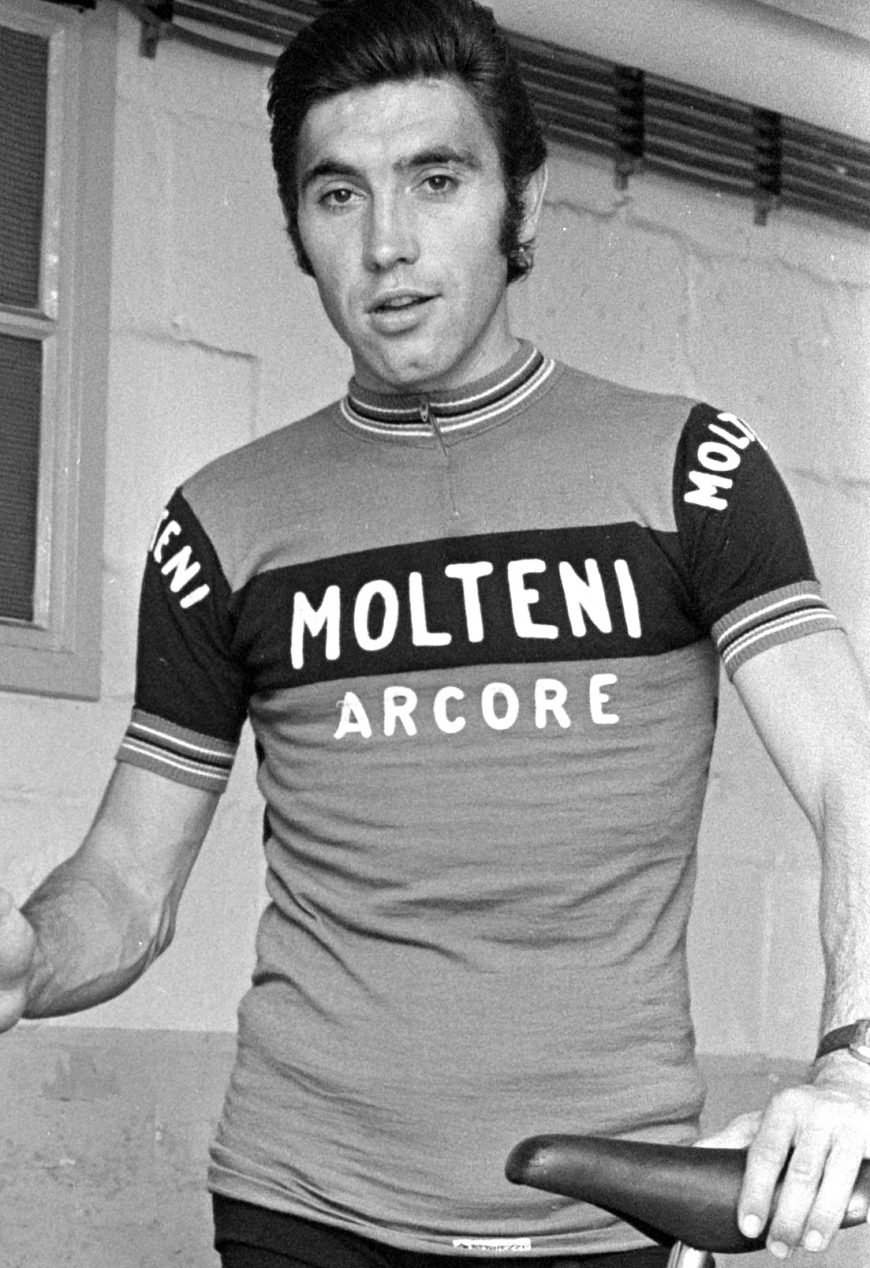 Let's start the list with the Belgian Legend Eddy Merckx, although he was born Edouard Joseph Baron Merckx, he's famous for being called Eddy Merckx. His talent and achievements were so great that he was deemed the greatest cyclist of all time by VeloNews, a very famous sports news agency.
His accomplishments were not just famous in the United States, even the french magazine Velo gave him the title of the "Most Accomplished Rider Cycling Has Ever Seen". Honestly, this says a lot about his achievements and talent.
Eddy's greatest achievements included winning the title of Tour De France and Giro D'Italia, not just one but five times, this just shows that he was an extraordinary cyclist. Apart from this, Eddy became the Cycling World Champion three times and managed to win the Vuelta an España once, these are a series of international multi-stage races, they start from Spain and then stretch to other countries.
He is a legend and many cycling professionals still go to him for tips and tricks for success. His achievements top 19 amazing victories, that is a pretty good record. Apart from that, he has his own cycling business known as Eddy Merckx Cycles.
2. Jacques Anquetil
Date of Birth: January 8, 1934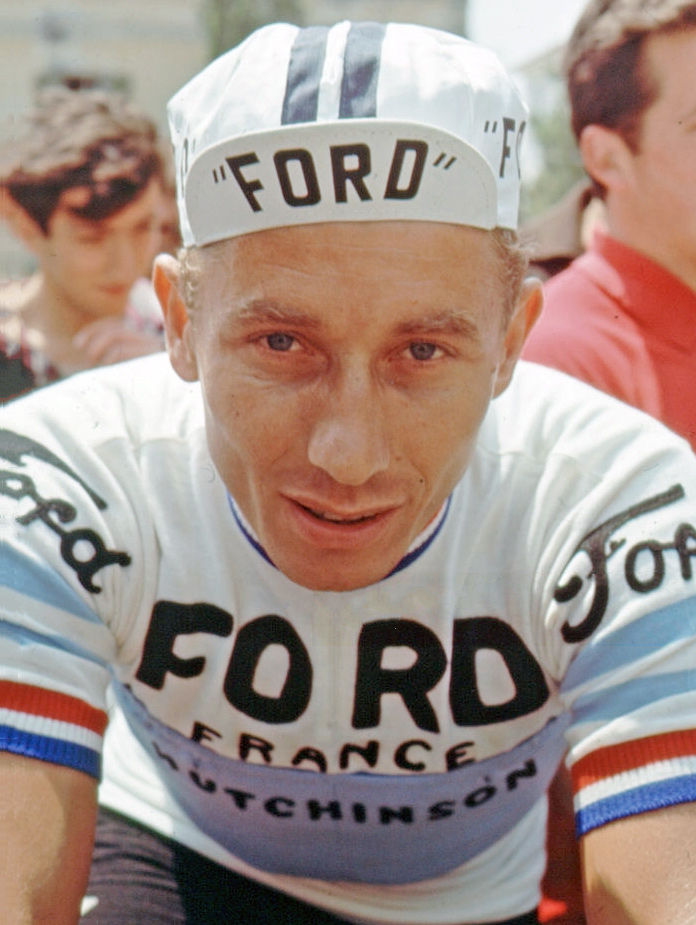 The French Cyclist Jacques Anquetil was a legend in his time, he managed to win the Tour De France five times, four of those times were consecutive in a row, starting from 1957 and then from 1961 to 1964. His stage wins in time trials were exemplary, he was known to be beating the clock at any kind of difficulty.
Apart from acquiring multiple Tour De France Titles, he was also named "Monsieur Chrono" because of his brilliance at the time trials. Another one of his famous achievements is winning the bronze medal for French National Cycling Team at the 100 km time trial 1952 Summer Olympics, which were held in Helsinki.
Jacques Anquetil was the only cyclist to win the Grand Prix Des Nations Title nine times in a row and that too without being ever defeated, now that is herculean labor. This achievement of his won him the title of "France's Champion of Champions". Anquetil was also appointed as the Chevalier De L'Ordre National Du Mèrite in 1965. If we go on telling about his achievements, the list won't end but he also received the Chevalier De La Légion D'Honneur on October 5, 1966, this is one of the highest honor awards in France.
3. Bernard Hinault
Date of Birth: November 14, 1954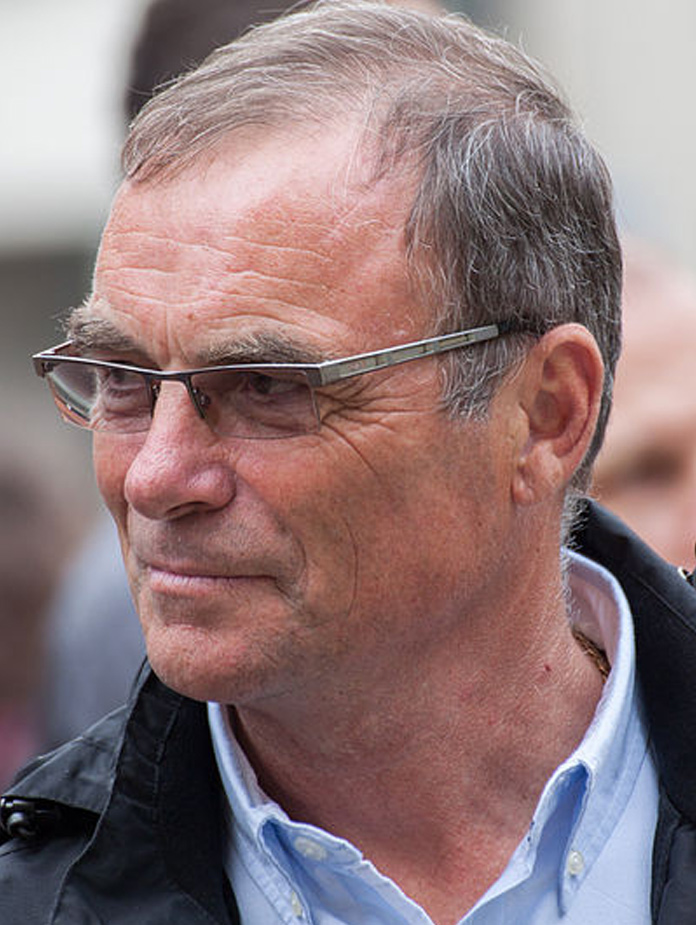 Bernard Hinault is yet another amazing french cyclist on our list, he's also the only cyclist on our list to have won all the three grand tours. Professional Cycling is defined by him because he is one of the six cyclists that won all the three grand tours, which is extraordinary enough. He left behind a legacy because he was the last french cyclist to have won the Tour De France.
In his lifetime, he won the Tour De France five times and became the runner-up twice, this just shows his strength and dedication. He won a staggering 28 stages, 13 of them were time trials, which showed his dedication and discipline towards his goals. He is one of the finest classic riders that cycling has ever seen because he has had more than 200 victories over a course of 12 years.
Hinault also won the title of Giro D'Italia three times and Vuleta En España two times. Do you know why the world remembers him so much? It is because of his incredible achievement in the Liége-Bastogne-Liége Classic Event in 1980, when he finished 10 minutes ahead of his rival, that too true strength and courage.
4. Mario Cipollini
Date of Birth: March 22, 1967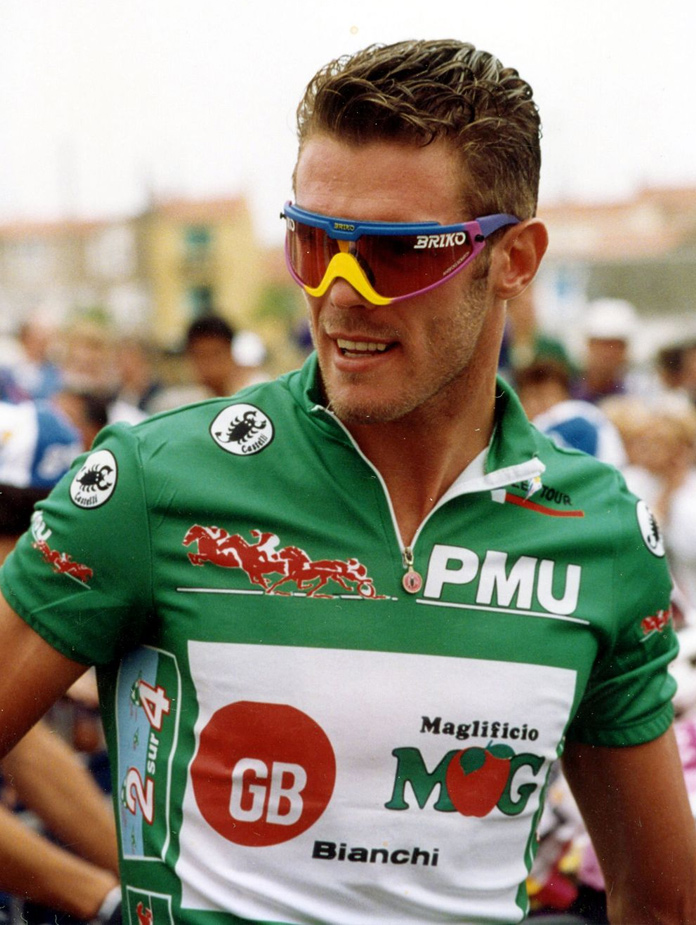 Although he is still known around the world for his amazing sprinting ability, Mario Cipollini is one of the legends of the cycling world. Event popular media have given him the retired Italian cycling legend the nickname of "Cipo". From 1989 to 2005 Mario had 191 championship victories and that is truly amazing.
For his success in these world championships, he earned many nicknames, the famous ones were "Super Mario" and "ll Re Leone". Even though he retired, Mario made one amazing comeback in the 2008 Tour of California, he won third place which is still a remarkable victory.
Like the other legends, he still continued his passion for cycling and started his brand of cycles in 2010. Those bikes were so good that the Italian ISD-NERI used them for many tournaments and they had an exemplary performance. Things got a bit rough as it does with celebrities, the media accused Mario of using performance enhancing drugs and being a client of Dr. Eufemiano Fuentes.
5. Jan Ullrich
Date of Birth: December 2, 1973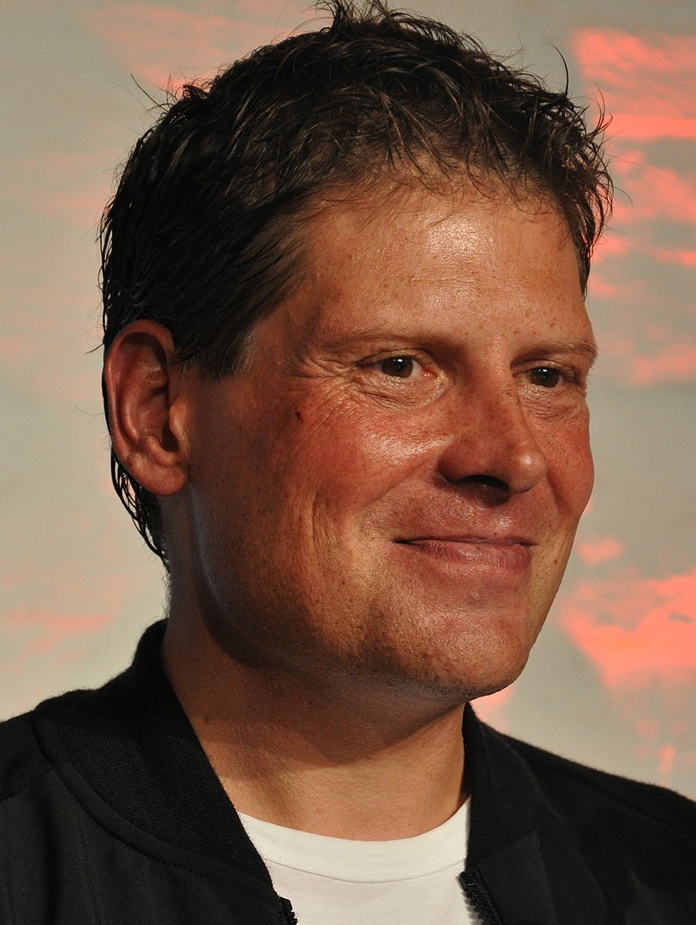 You may have heard about the German cycling legend Jan Ullrich who won two medals at the 2000 Sydnee Summer Olympics, one of those medals was a gold medal. He is a road cycling legend, and his fans still celebrate his victories all over the world. When he won the HEW Cyclassics in 1997, he earned the title of Vuelta An España in 1999. The Bicycle Boom in Germany was an important event, Jan made his country very proud of his performance when he won the Tour De France in 1997. Although all the celebrations came to an end when the Court of Arbitration of Sports found him guilty because of his doping offense, this was in 2012.
This was really bad news for the World Road Race Champion because he was stripped of all his achievements by the court in 2013.
6. Fausto Coppi
Date of Birth: September 15, 1919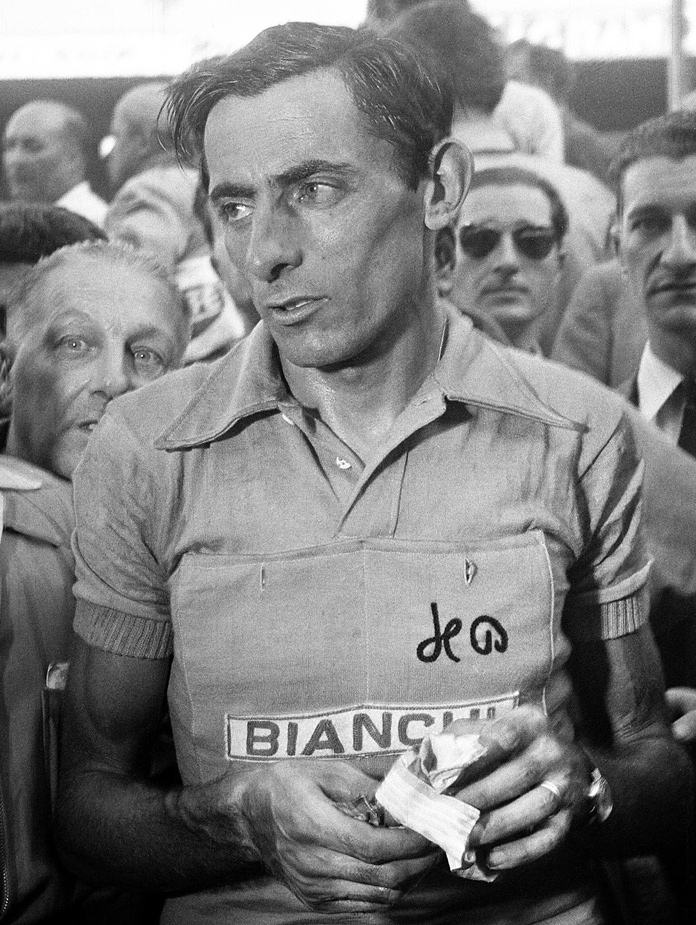 The Second World War was a very depressive era to live in, war and turmoil all around plagued the lives of people. That is why the world can never forget the actions of Fausto Coppi. The Legendary Italian Cyclist Fausto Coppi was a force to be reckoned with. He attained a world record at the Velodromo Vigorelli in Milan in 1942 and that record was later on crushed by Jacques Anquetil in 1956.
These World Championships earned Coppi the prestigious title of Giro D'Italia in 1940 at the young age of 20, and that had happened for the first time. This was not the end of his achievements though, he won that title five more times during his life.
In 1953, Coppi won the World Championship again, he also has the title of Tour De France in both 1949 and 1952, he brought smiles and courage in an era of turmoil and war. Fausto won many other championships after that, he won the Milan, San Remo Classic, Paris Roubaix, and also the La Flèche Wallonne.
7. Miguel Indurain
Date of Birth: July 16, 1964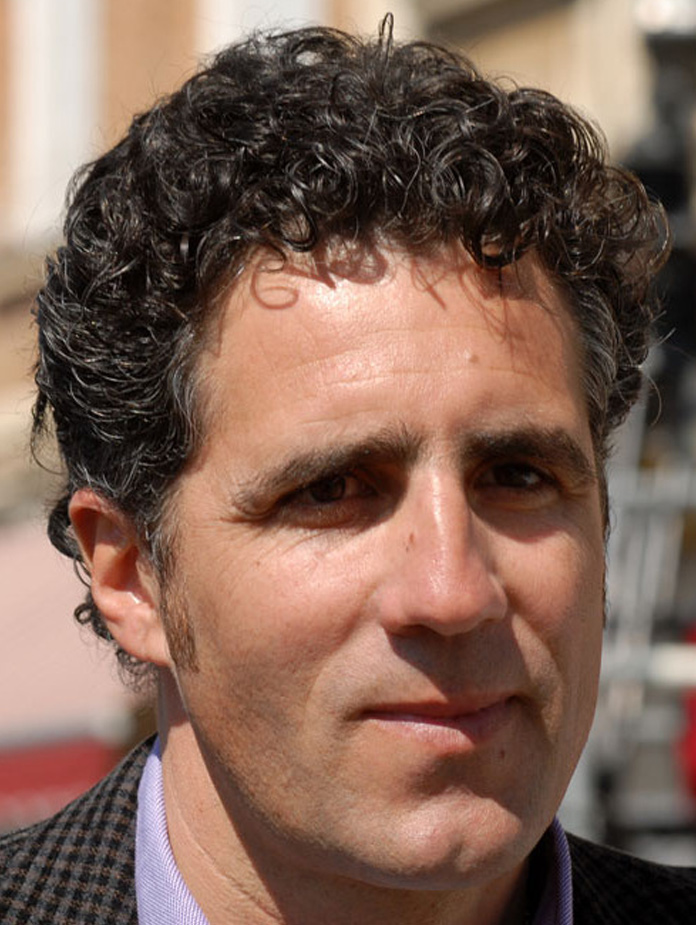 Let's not forget about the Spanish Cycling Legend Miguel Indurain, shall we? Miguel Indurain achieved the Tour De France title five times, it was from 1941 to 1945, a very remarkable feat. We have seen many young champions but none of them are like Miguel, who was the youngest cyclist ever to win the Spanish Amateur National Road Championship. His Grand Tour Success and other victories earned him the nickname of "Big Mig" or "Miguelón" by his fans.
He was praised by the world because of his impeccable bicycling pose, he would have seemed relaxed but he was actually active on the bike and there was really no competition for his skills. Indurain also won the Giro-Tour double, and he was one of the seven people to do that. Indurain has not stepped away from the cycling world yet, as he's a current member of the Laureus World Sports Academy, a very prestigious spot surely.
8. Sean Kelly
Date of Birth: May 24, 1956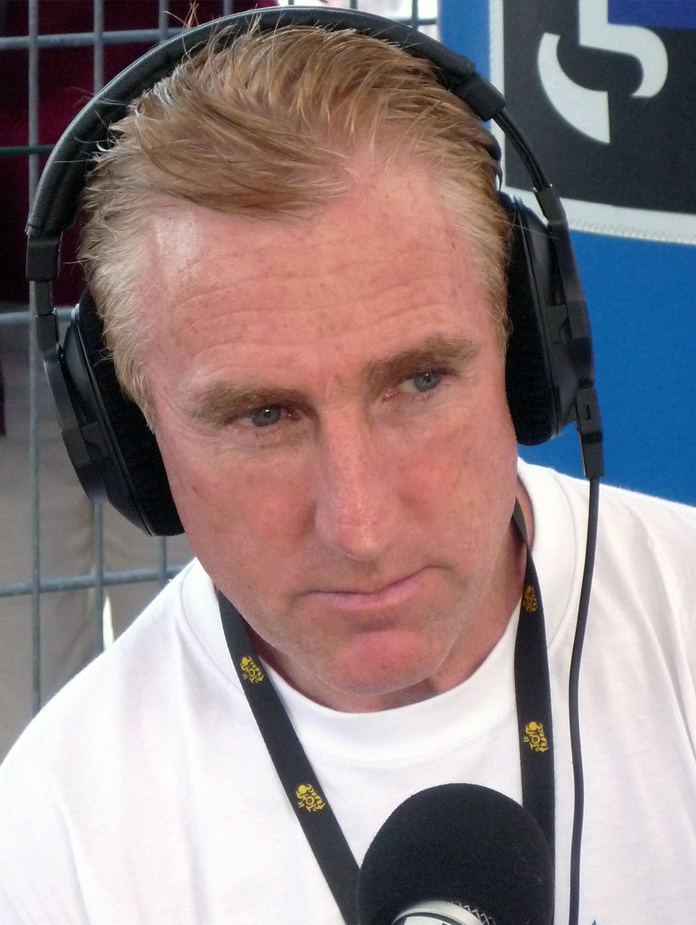 Sean Kelly is regarded as one of the finest cycling icons to have ever lived, and everything that you have heard about the Irish Behemoth is true. In the 1980s, Sean Kelly was a force to be reckoned with in the cycling world, which just tells us a lot about his performance capabilities. His cycling career spanned from 1977 till 1994, in those almost twenty years, he won 193 professional races, and three of them were monument classics.
Amongst his many achievements include being the UCI World Cup Winner (1989) and winning the Paris-Nice even consecutively seven times. When the FICP ranking was introduced in March 1984, he held the World No.1 rank for not just 1 but six years in a row and that broke all the records.
Sean Kelly also had immense victories in Milan, Giro Di Lombardia, San Remo, Paris-Roubaix, and Liège-Bastogne-Liège.
9. Felice Gimondi
Date of Birth: September 29, 1942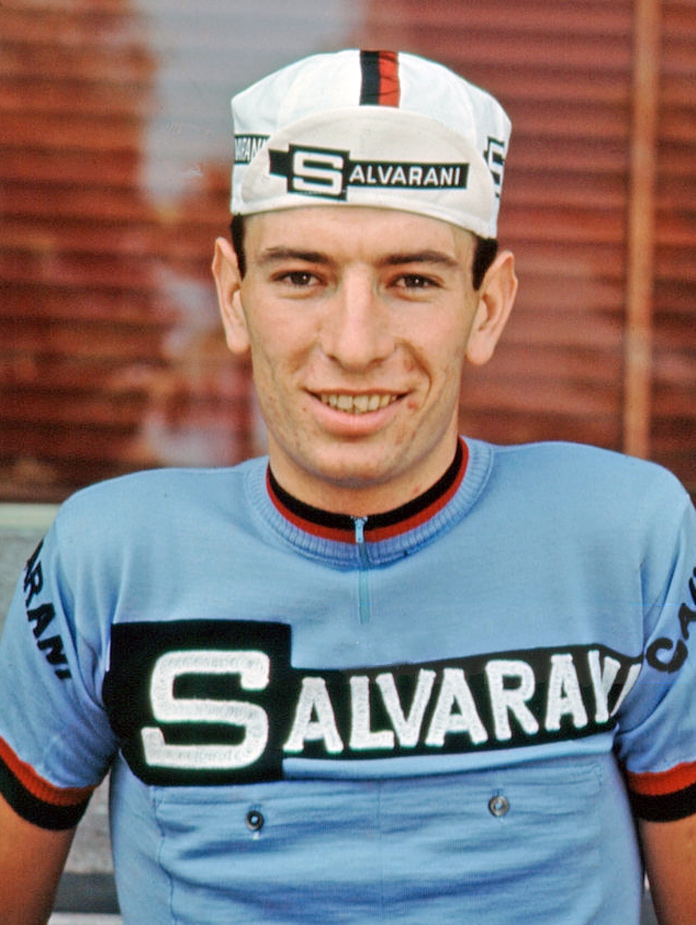 Felice Gimondi is another amazing Italian cycling legend on our list. He was nicknamed the "The Phoenix" after his grand tour success. He won not just one but all the three Grand Tours, pretty amazing because there are only 7 people in the world who have actually done that. In 1965 he won the title of Tour De France and Giro D'Italia, amazing feats no doubt!
There are other achievements in his legacy too, some of the examples are Vuelta En España (1968), Paris-Roubaix, Giro Di Lombardia (1966), and UCI World Championship (1973). A very famous race event in Bergamo was named after him in his honor, it was named "Gran Fondo Felice Gimondi".Gimondi was given the presidential chair of TX Active, the mountain bike races specialized team till his death in 2019.
10. Lance Armstrong
Date of Birth: September 18, 1971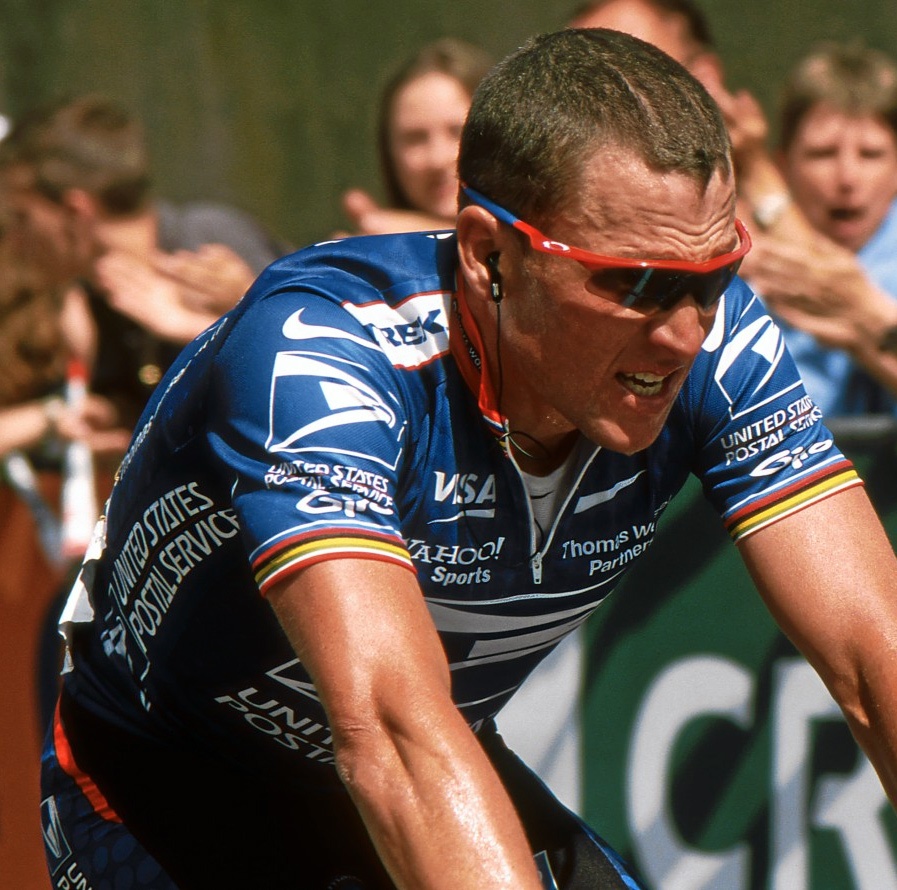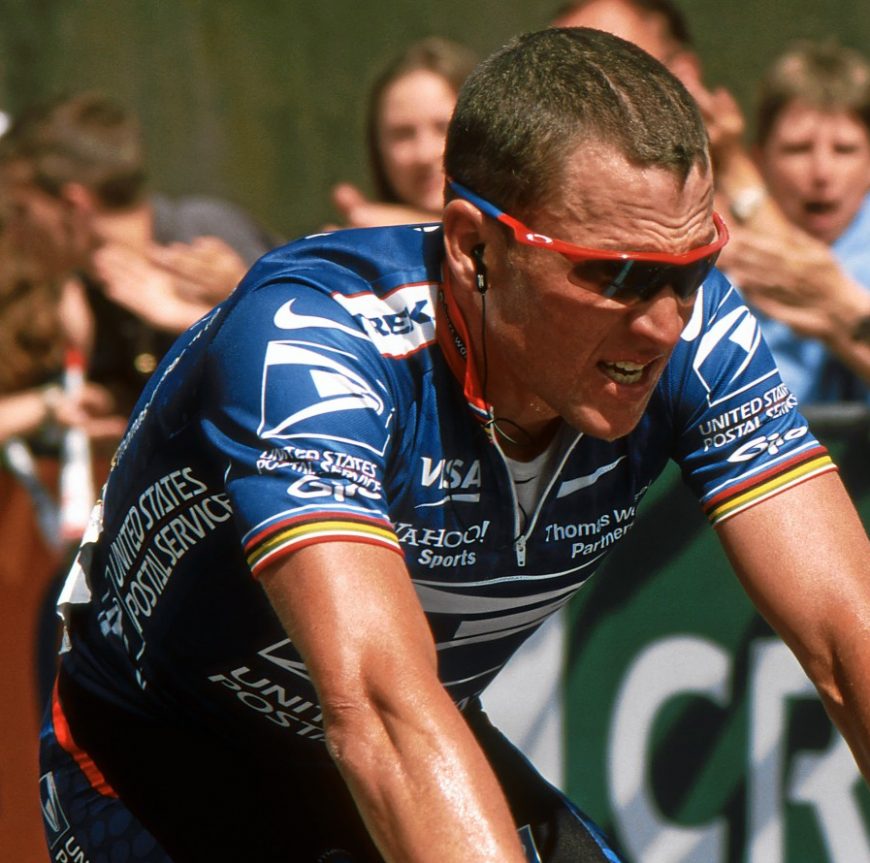 Let's end our list with Lance Armstrong, one of the most amazing and controversial athletes of all time. Well, there have been many controversies with other athletes but nothing amounts to the ones surrounding/surrounded Lance Armstrong. Armstrong won seven world titles (Tour De France) from 1999-2005. His celebrations ended rather quickly because he tested positive for performance enhancement drugs and thus was stripped of his winnings.
Like many others, he started his practice of being an athlete from a very young age (16). His practice bore fruit and he went on and became the national sprint-course triathlon champion, not just once but twice and that too consecutively in 1989 and 1990. Amongst his winnings are World Championship (1993), Clássica De San Sebastián (1995), and Tour DuPont in both 1995 and 1996. He won major Tour De France races, all that he participated in, and also participated in the Summer Olympics of 2000, where we won a bronze medal.
Apart from all this, he was a member of the US Postal and Discovery team (1998-2005). Although in 2011 he announced his retirement from professional racing.
Recap
These are some of the best cycling legends that the world has ever witnessed, but what do these legends tell us, what do they teach us? They teach us never to give up on our dreams, and to pursue our goals till the very end because that is where success lies. You may be surprised but these bicycle racers have the same level of fame as football and basketball players.
These cyclists have been made immortal in pop culture and other forms of popularity. Their stories, struggles, and achievements are there to inspire other cyclists to their dreams. You can be a legendary cyclist too, there is no need to win a Tour De France, just do well by yourself!
---