For a long time, Chromag manufactured their famous hardtail mountain bikes in British Columbia, Canada. Next, it expanded its product offerings to include apparel and hardware.
The concept of developing a totally suspended bike was discussed multiple times when the freeride and downhill communities in and around the Whistler establishment got fully suspended. However, the builders and manufacturers of these items never had the time to see the project through to completion, until now.
During a press conference on December 12, Chromag unveiled its first full-suspension bike portfolio. Both the new Darco and Darco Ti 29ers feature a front travel of 150 millimeters and a rear travel of 120 millimeters. The sturdy 170/158mm Lowdown is designed to withstand significant impact. It's also available on a 29-inch version. The launch is scheduled for the early part of 2023.
History
The idea of a suspension-equipped bike was first floated in 2012. Using a "strong" single pivot platform, it created a working prototype that same year. After two years of development and testing, the company decided it couldn't afford to provide the bike to the public.
The Darco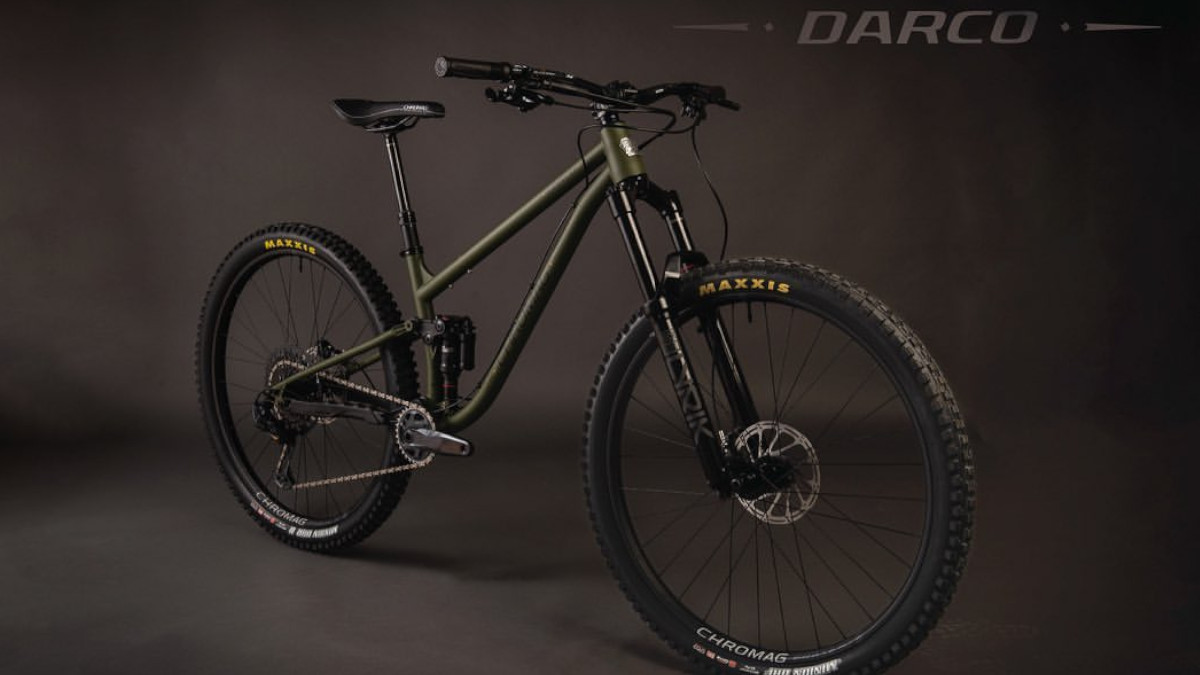 Multiple frames, hardware assembly, welding jigs, pivot positions, and fabrication procedures were developed thanks to the company's "learn-by-doing" approach, they added.
As far as geometry goes, the Darco technique resulted in a bike with the same profile as Chromag's hardtails. The 150/120 all-steel arounder's and aluminum frame features a moderately steep head angle (64 degrees) and a fairly steep seat angle (70 degrees) (78 degrees). Because of its shape and relatively long reach (490 mm on medium and large sizes), this bike is both quick and sturdy on hills.
Frame Building
Steel frames were still favored, but 6066 aluminum chainstays were opted for to reduce overall frame weight, increase rear end stability, and enhance bearing quality. Aluminum was chosen for the rocker by Chromag because of its superior strength-to-weight ratio versus steel.
Durability
The Darco's design prioritized not just its longevity and functionality, but also its use. Bearing stress is kept to a minimum by means of an expanding collet axle system in the primary pivot. To do this, the main pivot must spin more freely and last for a longer period of time. Chromag's sealed Enduro MAX bearings make it simple to swap out worn ones.
Pricing
There is a $7.722 price difference between the Darco and the Ti. The Lowdown is identical in size, specifications, and construction to the Darco, but it features a beefier suspension and altered downhill geometry. The suggested retail price is $6,201.
Darco TI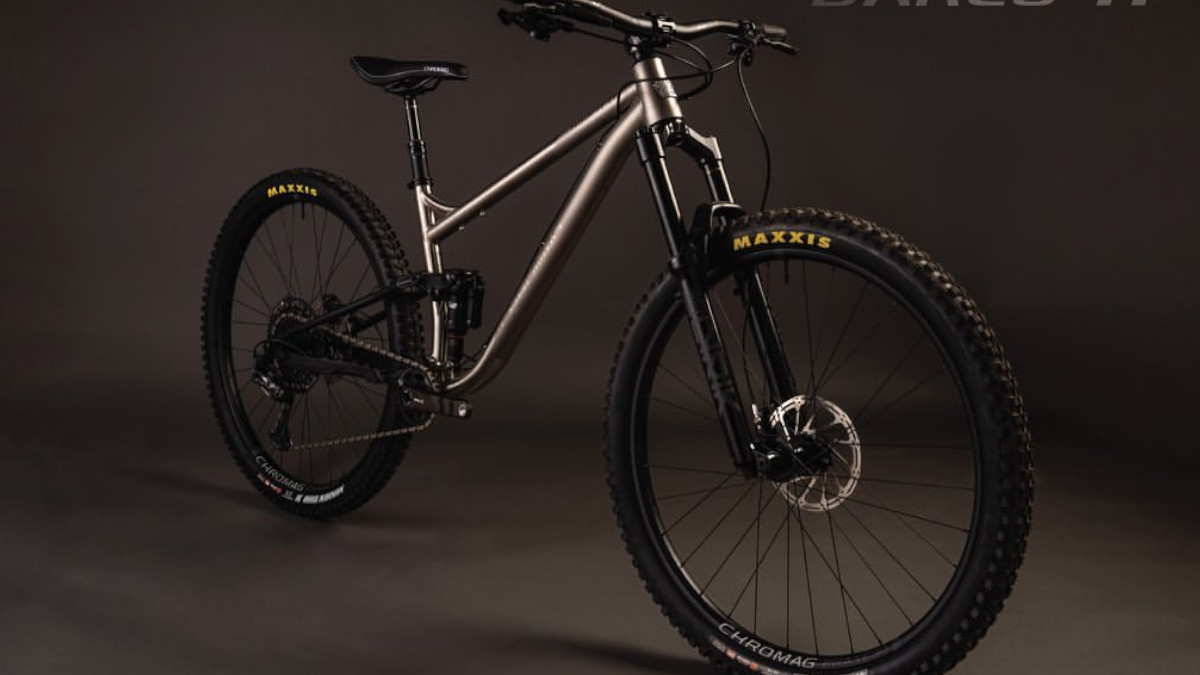 The Darco TI, Chromag's first full-suspension mountain bike, has been officially released. The Darco TI is an economical and lightweight full-suspension trail bike that nevertheless manages to provide a plush and capable ride. Titanium, a material recognized for its strength and longevity, was used to create the frame. The innovative suspension layout integrated into the frame ensures a comfortable and productive ride.
The Darco TI features a Fox Float 34 fork and a RockShox Monarch RT3 rear shock, and it's obtainable with either 27.5″ or 29″ wheels. There is a Chromag cockpit, Shimano XT brakes, and an SRAM GX Eagle gear system on this bike. To sum it up, the Darco TI is an excellent option for anyone in the market for a full-suspension trail bike.
Chromag LowDown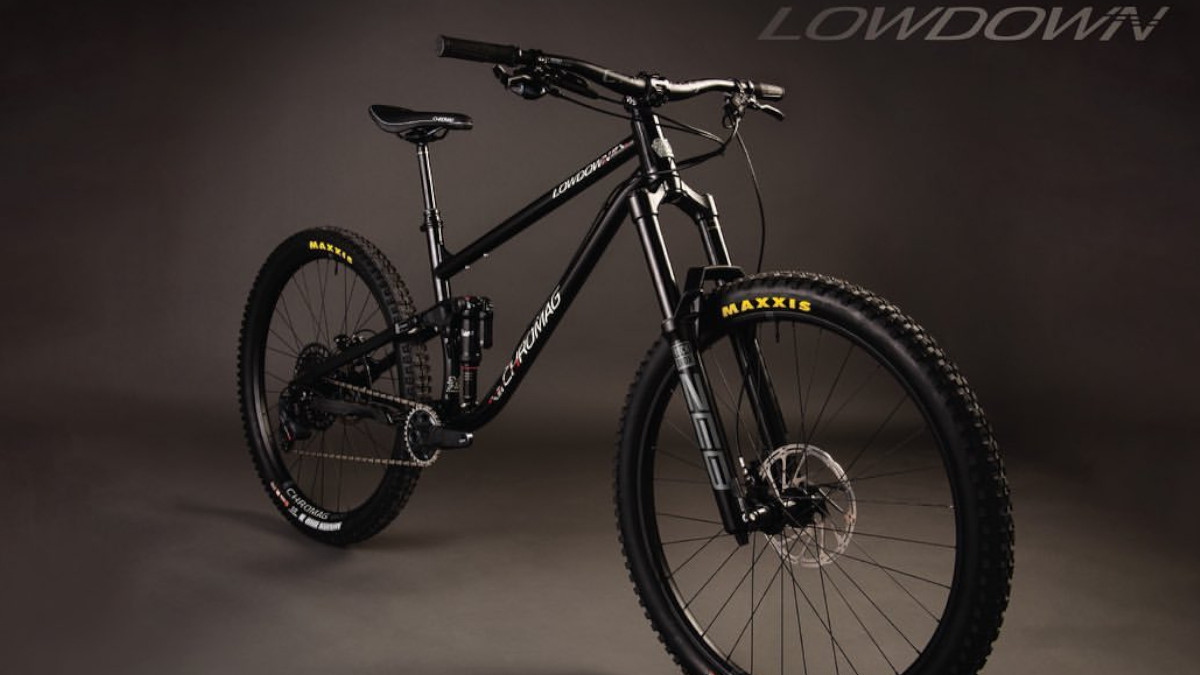 The new Chromag Lowdown is an efficient and enjoyable full-suspension trail bike. It has a RockShox Recon RL fork with 120mm of travel, as well as a RockShox Deluxe RT rear shock, and a lightweight aluminum frame. The Lowdown comes in two sizes and is made to be a fantastic general-purpose trail bike. Riders that wish to take on technical trails while still having the ability to ascend quickly will benefit greatly from this. If you're looking for a versatile bike, go no further than the Lowdown.
Conclusion
The full-suspension mountain bikes produced by Chromag have been very well received. Riders and reviewers alike have given the bikes high marks, allowing the brand to diversify its offerings and appeal to a wider range of customers at a wider range of price points. The bikes are dependable and long-lasting, and they provide an enjoyable riding experience. Chromag has already established itself as a formidable rival in the full-suspension mountain bike industry, and it appears like this trend will continue for the foreseeable future.
Also Read: All New LightWeight USD Forks By Intend: Classier Than Ever
Featured Image Via Instagram/ chromagbikes