The new Advanced SL R.42 model uses a different rim to improve aerodynamics for wider 30-32mm tires, whereas Newmen's STREEM series of aero wheels offer the expected aero shaping in a variety of depths.
The Aero Valve
The Aero Valve is a tubeless valve with a short stem that doesn't extend past the profile of the rim. The threaded nut is inserted using the provided tool through the exterior access hole to snugly secure the valve to the rim in the same manner as before—just out of sight.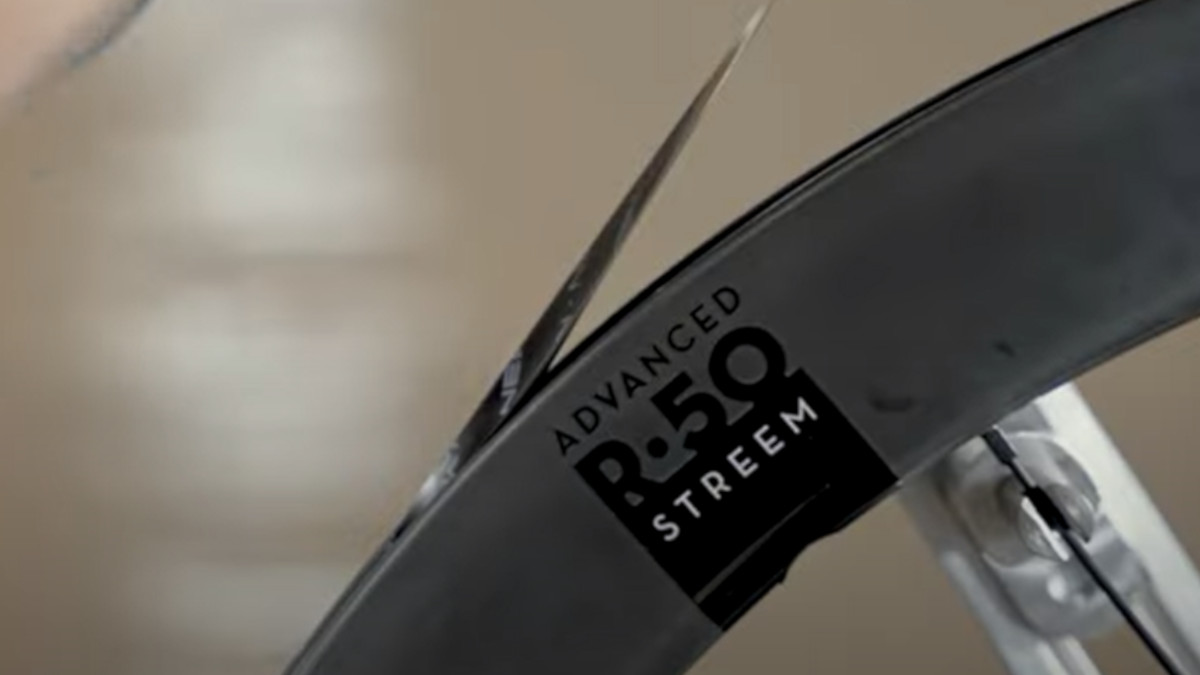 Wheel Inflation
To inflate the wheel, as usual, use the adapter that comes with it. Thread it into the hole and onto the valve stem. Store it in your saddle bag or jersey pocket. But when you're ready to ride, tiny rubber plugs close the hole for a very clean appearance and eliminate the possibility of an uneven valve stem causing turbulence.
You don't want to mess that up? Install standardized tubeless valve stems or tubes using the reducers and adapters provided. Pre-installed tubeless rim tape and sealant are included in the box.
Specs
The rims have a hooked, tubeless-ready profile and a 21mm internal width. They are aero all-road, cobble-ready, and 42mm deep, but due to their 21 front and 24 rear spoke count, they are not designed for off-road gravel driving.
Weight Capacity
The hubs have a 36-pawl system that only locks in the center and is designed to be quiet. Pillar Wing double-butted spokes can support a healthy 130 kg of combined rider and bike weight.
Conclusion
The wheels come in four different heights to choose from. These aerodynamically optimized tires have been put through some serious testing and survived it all. It's most boosted feature is the integrated valve system. This provides a soft cushion with a lot of aerodynamic benefits to the tire. The claimed weight of these beauties is 1,410 g. (630g front, 780g rear).
The front retails for $774.26 and the back retails for $878.89. Check out this detailed review.
Also Read: All New Lorax Ti Gravel Bike By Esker Cycles: Explore The Gravel World
Featured Image Via Youtube/ Newmen Components