Esker, a relatively new manufacturer of bicycles, is responsible for some outstanding models including the Elkat and Hayduke. They have experience making mountainous terrain and backcountry exploration-specific bikes.
Esker Cycles, based in Big Sky Country and known for producing bicycles worthy of their state's name, has unveiled the Lorax Ti Gravel Bike, a brand-new titanium machine.
Breaking Down The Lorax Ti
Esker's Lorax Ti continues the tradition of naming some of their bicycles after literary masterpieces with important environmental messages. While cruising through forest service roads in your Lorax, you won't come across a Truffula Tree, but Esker believes you'll find comfort nonetheless.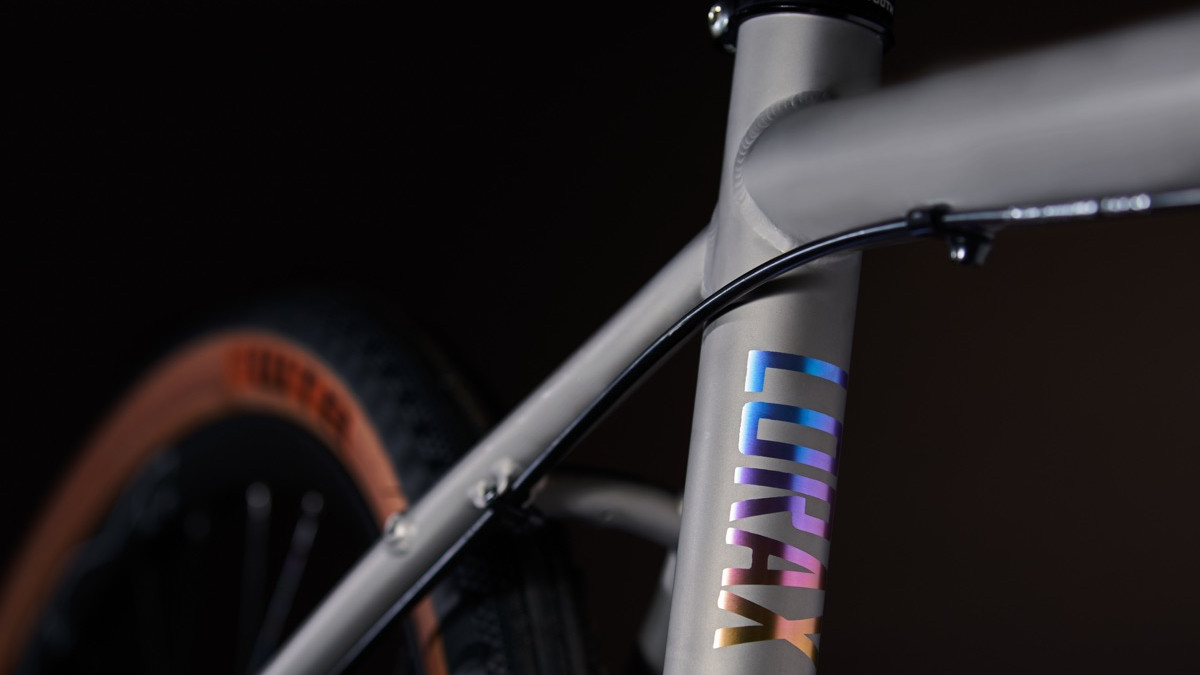 The manufacturers claim that you'll discover that the miles fly by easily as you travel far and wide on this titanium horse along gravel paths and forest roads, occasionally dipping your toes into the singletrack.
The Geometry
While the Lorax is designed to carry you far from home, the manufacturers also want it to feel like home. This bike is designed to enable you to pedal effectively from mile 2 to mile 92, allowing the miles to pass without effort. You are positioned for comfort to conserve valuable energy with a neutrally positioned seat tube angle and a somewhat shorter reach.
Esker claims that titanium's corrosion-resistant properties enable them to fulfill its promise of lifespan and toughness. According to the Lorax Ti's description, its "neutral geometry enables it to ride consistently and comfortably."
To accommodate your multi-day excursions, the frame offers a variety of mounting options, such as three-pack attachments on the top and bottom of the downtube, full rack and fender mounts, and full bolt-in frame bag installations in the front triangle.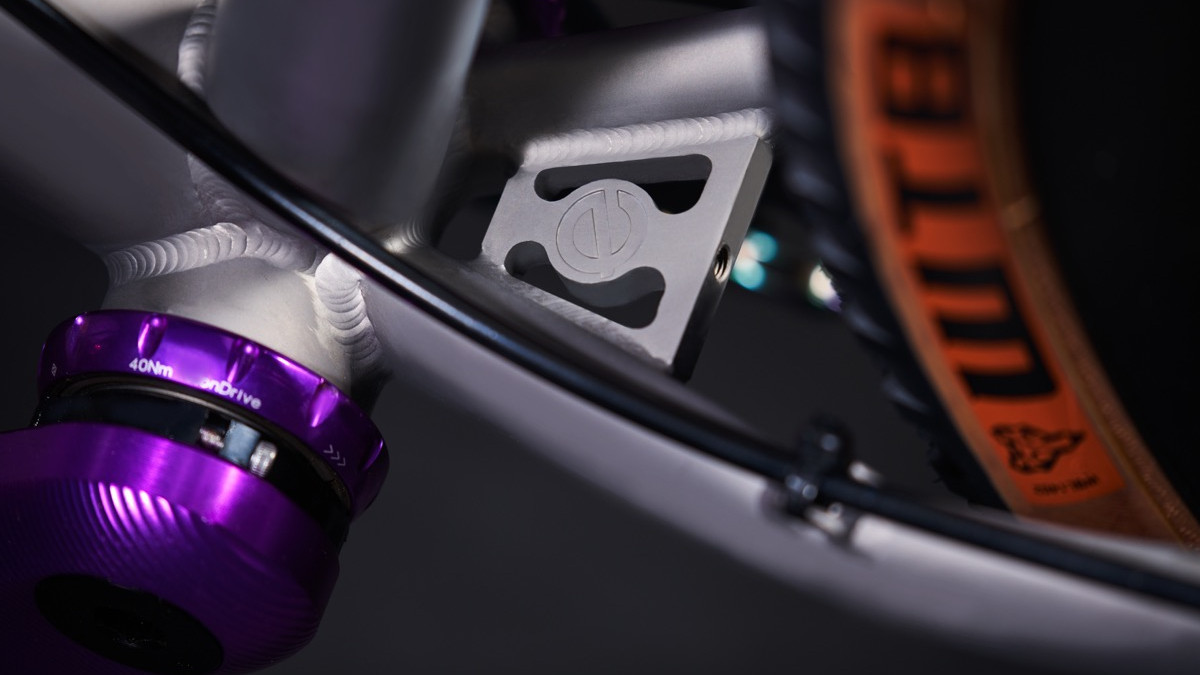 The Frame
The frame is made of cold-formed, double-butted, 3al/2.5v titanium that is configured for an internal dropper post and can accommodate tires up to 700cx50mm (29′′x2.0′′). Additionally, the frame includes Esker's exclusive, movable Portage Dropout.
The Specs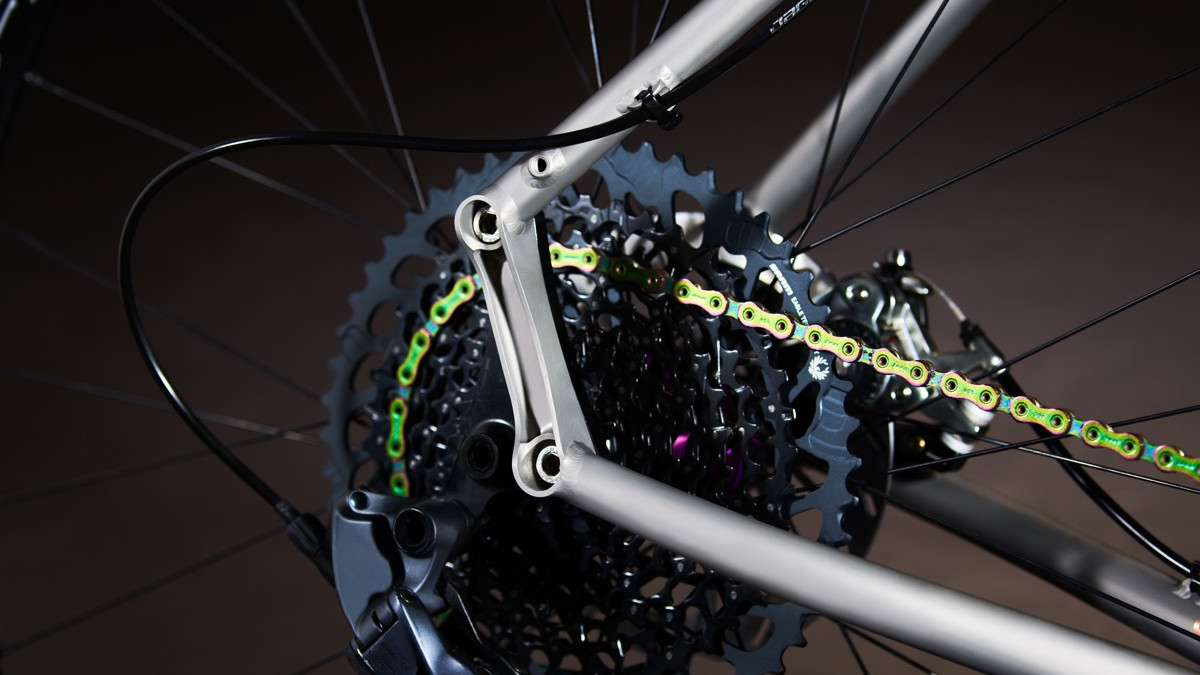 Fit – 700c wheels with 50c tire capacity (29×2.0)
Fork – 400mm rigid fork up to 50c tires, or gravel suspension fork up to 60mm travel.
Frame – 3Al/2.5v Titanium with Esker's proprietary Portage Dropout System for a wide range of adjustment
Price
The Wolf Tooth Seatpost collar and headset are included with the purchase of the Lorax Ti frame only, Priced at $2,300. Custom builds are possible; consult with Esker or your neighborhood Esker dealer to learn more.
The Verdict
When it comes to durability and riding quality, titanium is the standard material.
All Esker frames are over-engineered to handle far more than a typical ride, utilizing tried-and-true materials, and are put through rigorous testing to the very maximum to ensure you cover all your distance, wherever you may travel.
This bike rides more effectively and pleasantly than the racing steed in your quiver thanks to the titanium tubeset and more neutral design.
After your ride, you'll want to get a map and start making plans for your next expedition.
Also Read: The New Lectric XP 3.0 Series: Everything You Have Ever Wanted
Featured Image Via Esker Cycles