As professionals at Ridley embarked on a new journey to redefine their time trial bike, they set themselves up with a new challenging goal. The task? Well, it was clearly to reduce drag and increase the speed because what else do we expect from a top top-notch Aero Time Trial Bike?
But as simple as it may sound, it is a tough job to achieve while staying within the UCI regulation. Were they able to challenge these boundaries successfully without breaking any rules? That's for you and me to find out today!
View this post on Instagram
What's New?
Dean Fast has been well known in the line of complete bikes but what's new with the Ridley Dean Fast Disc, other than undergoing a lot of aero updates, Ridley has introduced disc brakes. This was a much-needed change for the time trial bikes.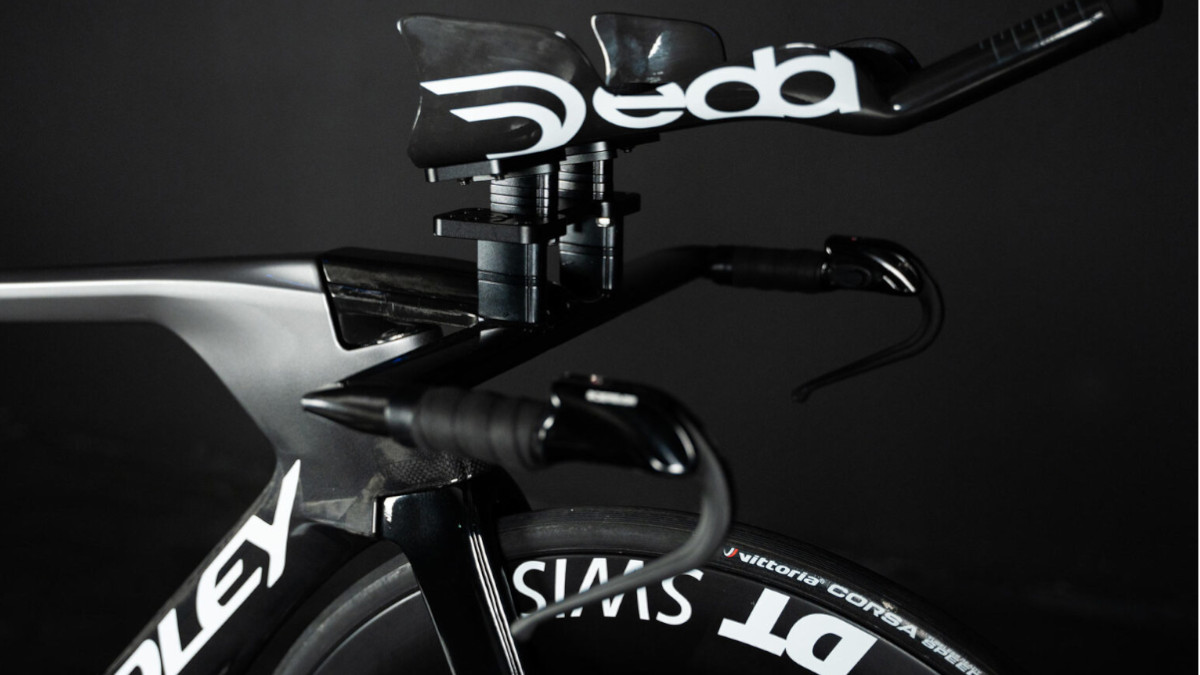 Disc brakes are more consistent when it comes to reliable braking performance. They can also perform better in all weather conditions. This is a very important aspect when it comes to time trial racing. You need precise braking control all the time!
The company has also claimed that the new design offers a minimized drag at speeds around 55 km/h.
How Do They Do That?
Well to achieve such phenomenal results, the company stated that they have used Computational Fluid Dynamics (CFD) simulations. A CFD is a cutting-edge simulation technology using which, you can analyze your fluid flows and how they interact with the surface using computer algorithms.
View this post on Instagram
Researchers at Ridley visualized various complex fluid behaviors such as airflow, pressure distribution, turbulence, and heat transfer to refine their design without the hectic need for physical testing. Although the model has been tested in the wind tunnel of Bike Valley.
More Features
Dean Fast has certainly pushed the limits of UCI regulations. There is an F-surface that is placed on the frame and fork. It controls the turbulence, not letting it surpass a certain limit. This is really helpful in minimizing the drag because the main airflow to follow the shape of the tube.
View this post on Instagram
Another notable feature is that this frame comes with a tire clearance of 32mm. While it is not a common choice for time trial bikes, because we have seen TT bikes opt for narrower tires to improve performance, the tire clearance does give you the option to cover a variable terrain.
Moreover, if the right balance of an aerodynamic setup is achieved with this much tire clearance, it can provide a really good balance between speed and a comfortable ride.
There is also a removable front derailleur hanger. It gives you the option to choose a 1x set-up. The benefit? Your bike will look as sleek as possible with the bespoke cover which replaces the hanger! However, there are three bolts on the downtube. So there is enough space for two bottle mounts. The mounts on the base bar are compatible with a variety of aero extensions. That means you can easily add your preferred setup.
The F-Tubing and F-Surface Plus are also very unique. The shape of the tube delivers a much faster ride without the need for harder pedaling!
More Specs
SPECIFICATIONS
Frame
Dean FAST Disc, F-Surface Plus, F-Tubing, TA 12×142, Electronic only
Fork
Noah Fast Disc, 60T-40T-30T HM UD Carbon, In-Mould F-Surface Technology, TA 12x100mm
Brakes
Flat Mount
Groupset
Frameset
Handlebar
Forza Integrated basebar, Black
Seatpost
Forza Aero for Dean Fast Disc, 350mm
Type
Time Trial, Triathlon & Track
Family
Dean Fast Disc
Verdict
The biggest test for the Deas Fast series was perhaps the U23 World Championship Time Trial. And the final prototype cleared it bagging a Silver Medal for Alec Segaert.
View this post on Instagram
The frame is available in three sixes, Large, Medium, and Small and you can order it today for $4,999.
Also Read: Wolf Tooth Introduces Larger Direct-Mount Shimano Chainrings + Bonus Sale On Ti Cages Now Live
Featured Image Via Ridley