While researching for a bicycle touring graphic we are making, I came across Iohan Gueorguiev who have done some very cold trips in Canada in the middle of the winter (unlike most people he actually seems to enjoy cold weather and icy roads).
Prefering summer myself, I thought it was interesting to talk with Iohan and ask a few questions about his trip (which get even more amazing when you realize that he left with just $20 in his pocket).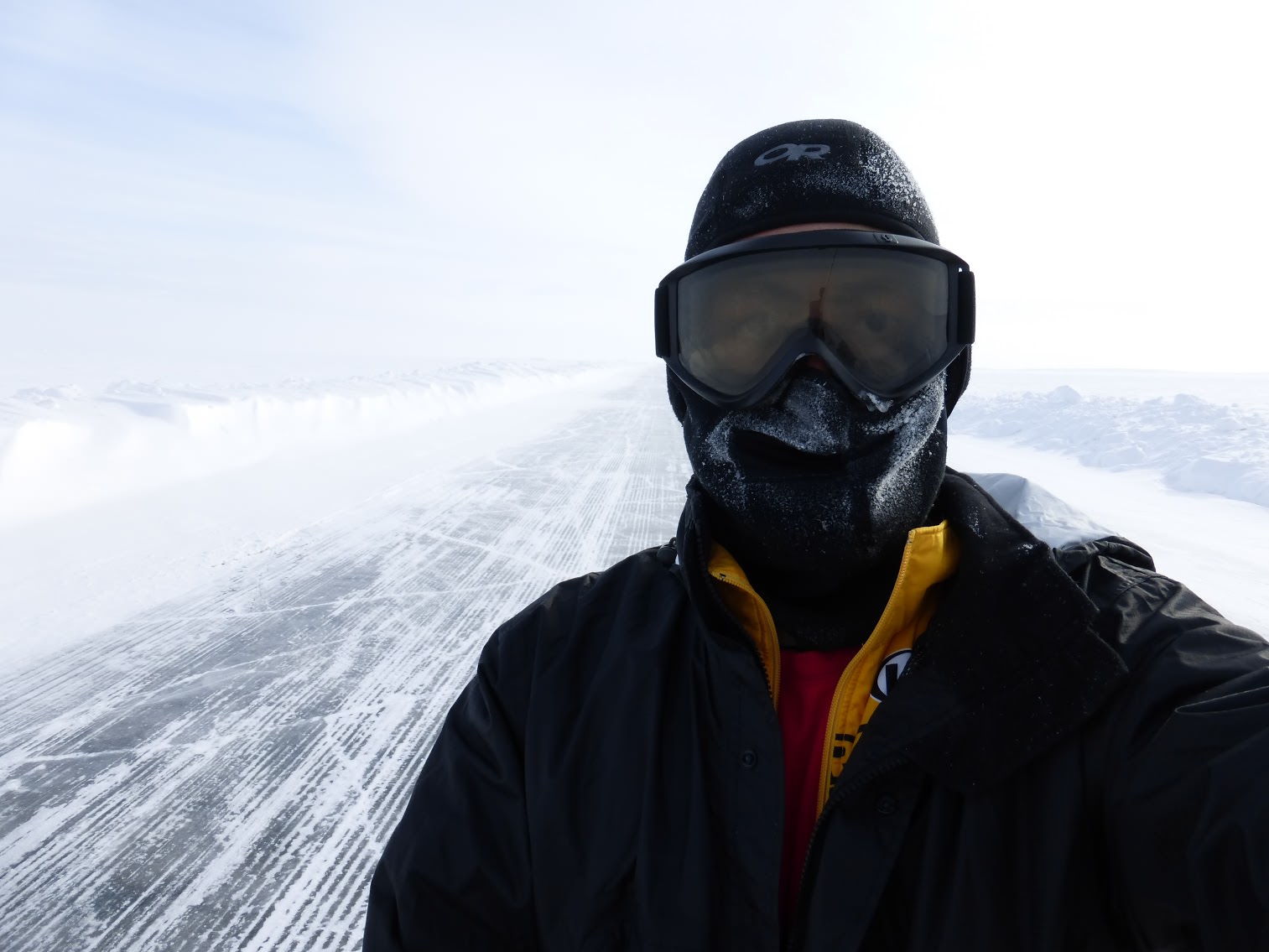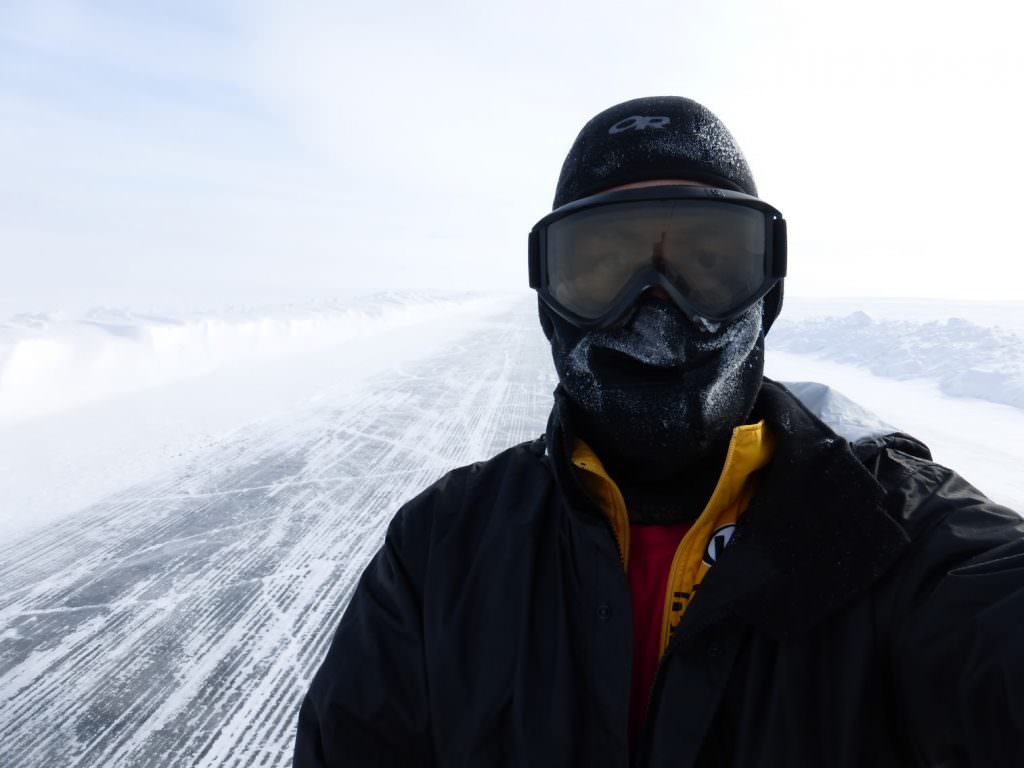 Can you start out by telling us a bit about yourself and how you got into cycling?
My name is Iohan, 27 years old. I was born in Bulgaria and moved to Canada when I was fifteen to get a better education and a better life (but it wasn't my decision).
I've always done cycling from riding around town when I was a kid to going to school/work in Canada. I first learned about long distance cycling in 2013 when I randomly stumbled across Mark Beaumont's Alaska to Argentina ride on YouTube.
I was already cycling a lot around town, but the idea to travel long distance didn't really come to mind before that.
A few months later I tried it myself. Then I biked across Canada and now I am headed from Alaska to Argentina, and around the world.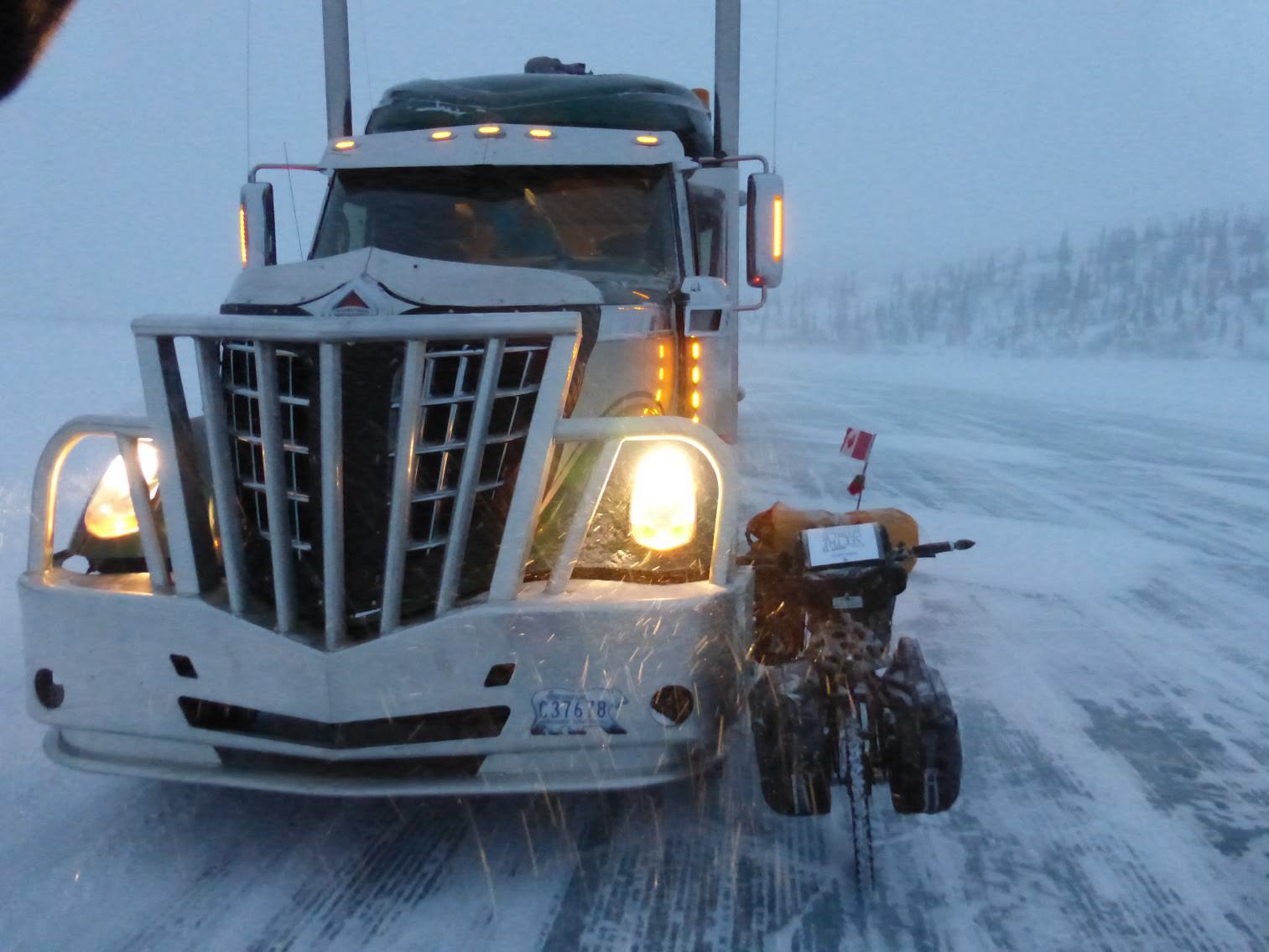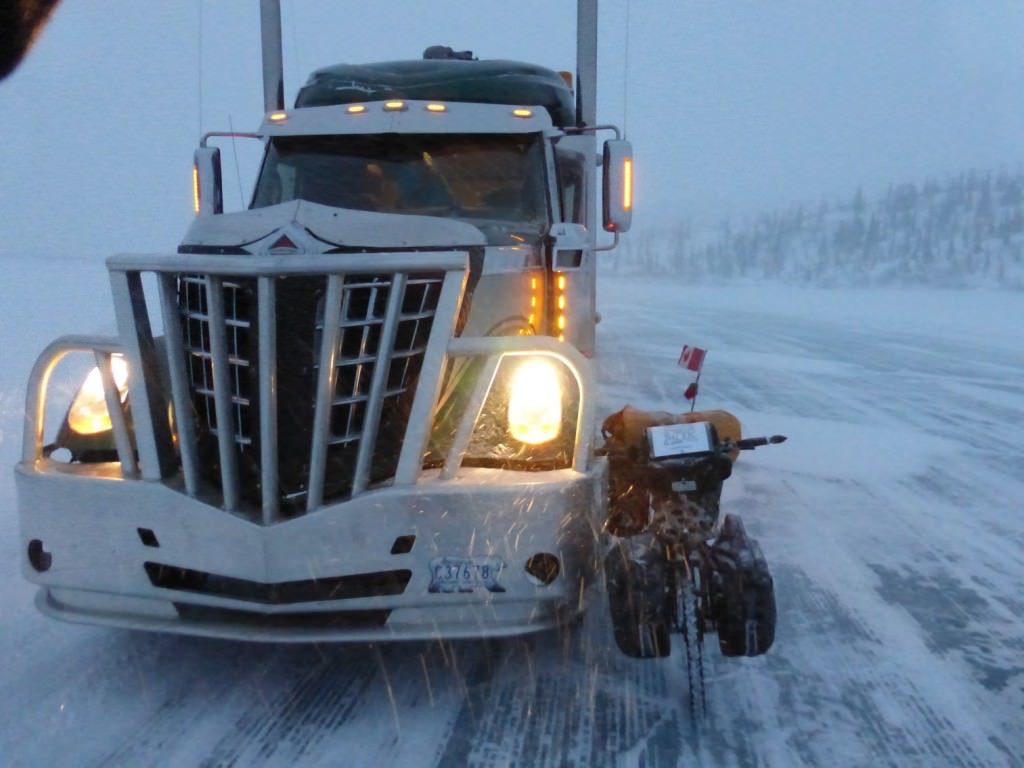 Why did you decide to bike from Alaska to Mexico during the winter?
I was riding in a snowstorm on an empty highway in New Brunswick (Canada) and was surprisingly really enjoying it. Then I decided to ride from Alaska to Argentina.
The winter part was a necessity and a coincidence. April 2014 was the only time when I could ride the ice roads in the Canadian Arctic (with reasonable temperatures: -15 C during the day, -30 C at night). After visiting Alaska in August I was heading south and racing winter, not my first choice but everything turned out great.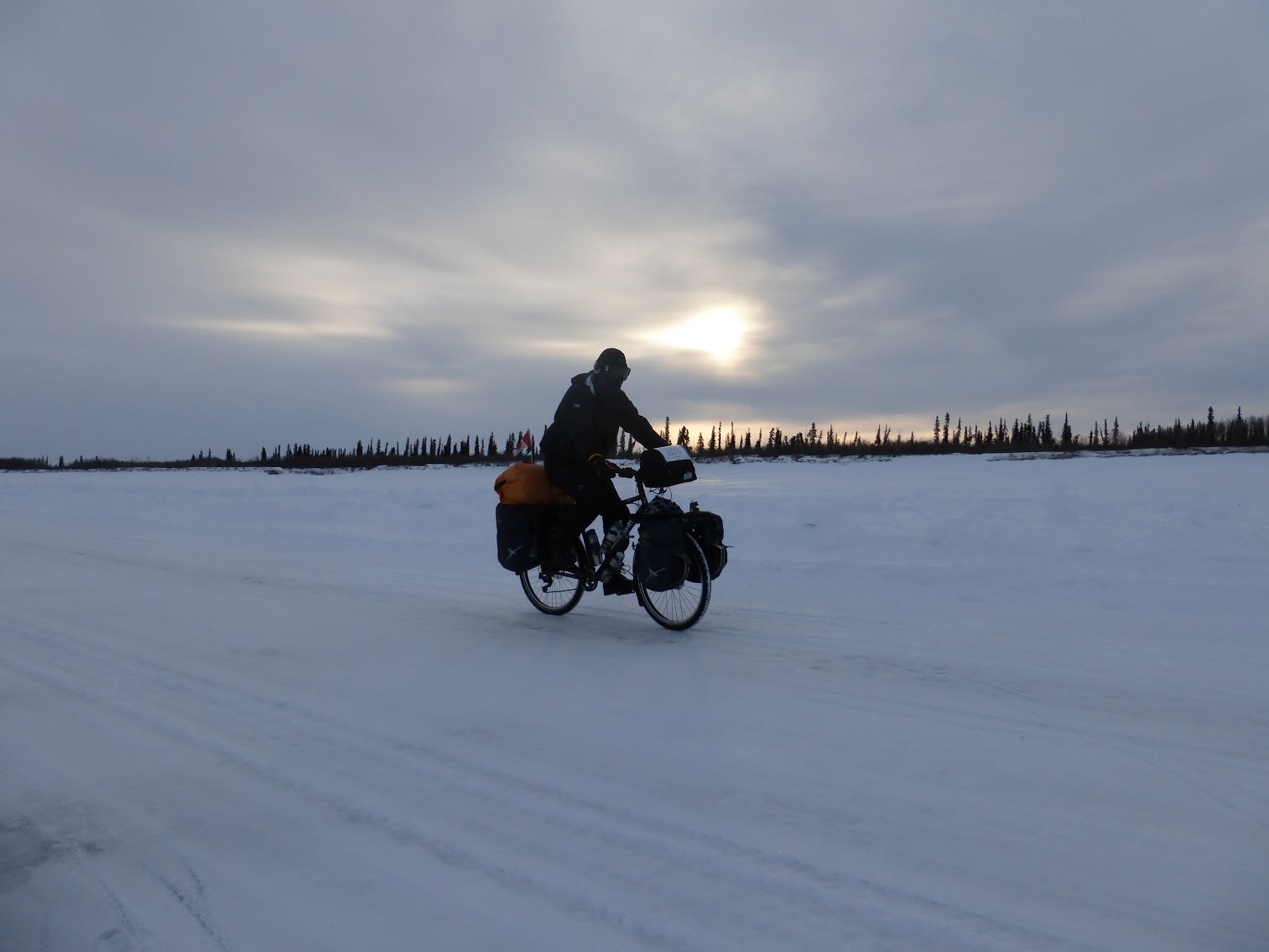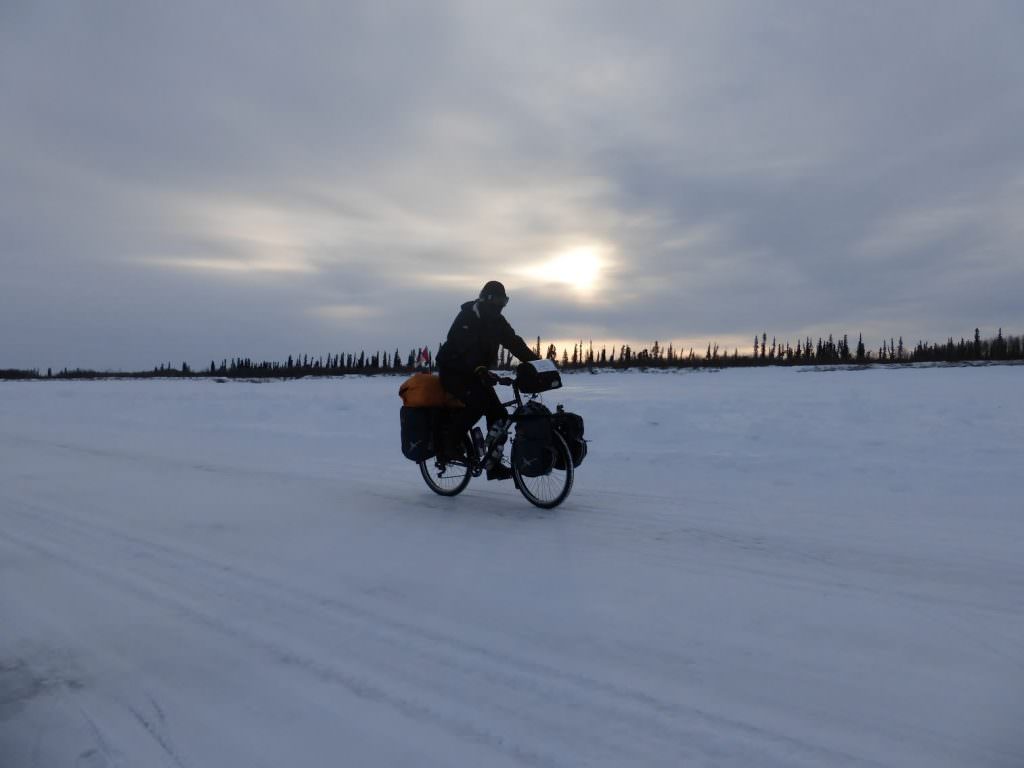 What kind of bike did you use and why did you select exactly that bike?
I wanted to play it safe and get a bike that could do both on and off road. The frame is Surly Troll, chosen specificaly for the extra eyelets and ability to fit bigger tires.
Aside from that its mix and match new and old components and custom built 26 inch wheels. The bike was about $1,800 fully built.
If I had to start over, I might have choosen bigger tires considering all the off roading i've been doing (that would also mean different rims that would be able to fit them).
For the ice roads, I used Schwalbe 2″ studded tires and Schwalbe Marathon Mondial 2″ after that. For winter riding on the great divide i used Kenda Nevegal 2.35 tires.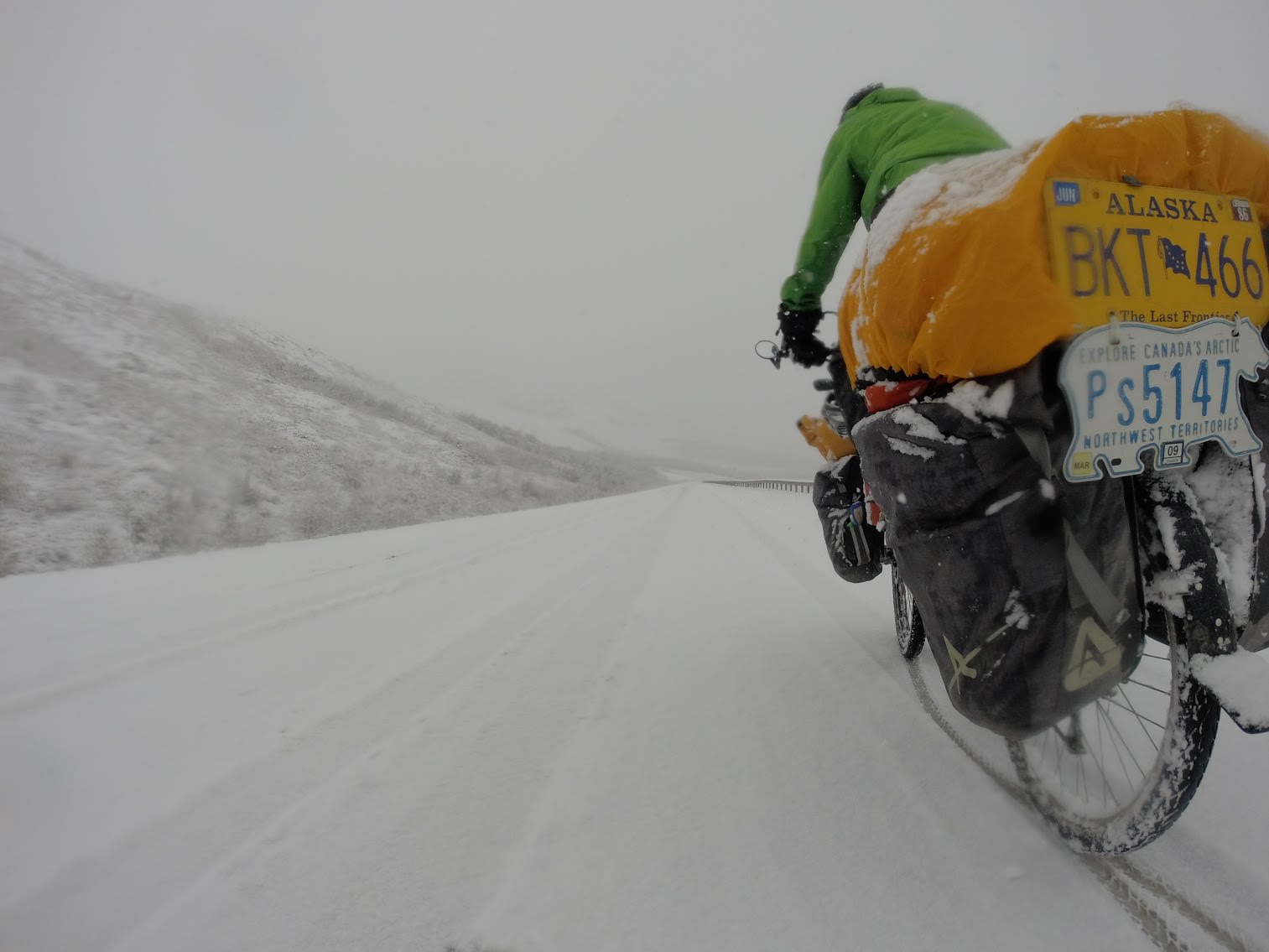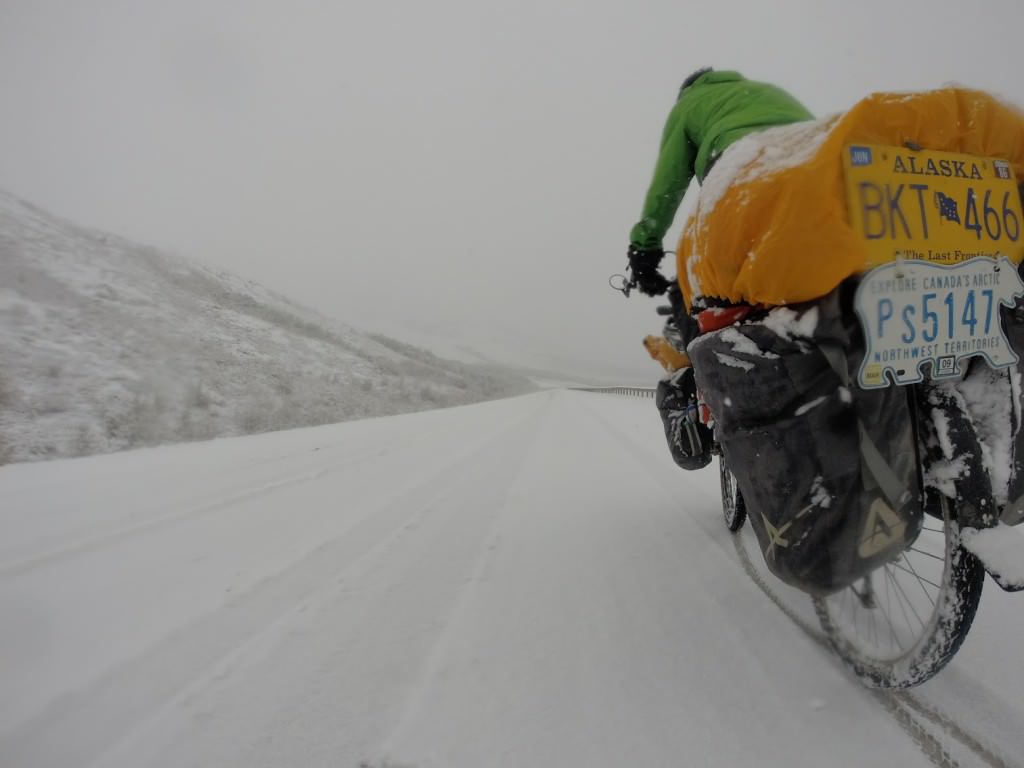 How did you prepare for the trip?
I didn't prepare much at all. If I had waited for everything to be perfect, I doubted I would ever had started.
In April 2014 I flew to Whitehorse, Yukon and left there with $20, two weeks of food and a dream – to cycle the ice roads on the frozen ocean and head south.
Biking, working a bit and figuring my way south as I go. It's been working well so far.
$20 wasn't that much, but I didn't really have a backup plan. Noodles are cheap, so is oatmeal (so I ate mostly instant mash potatoes, oatmeal, peanut butter, bread, ramen noodles, cheese and meat).
I had a job (tree planting) lined up in early May where i made money for the next year of traveling. As I write this I am near the end of my second year as tree planter, a few more days before I take off again (it's fairly easy to find a job as a tree planter since there is a high demand. But I also knew people who did it, which made everything much easier).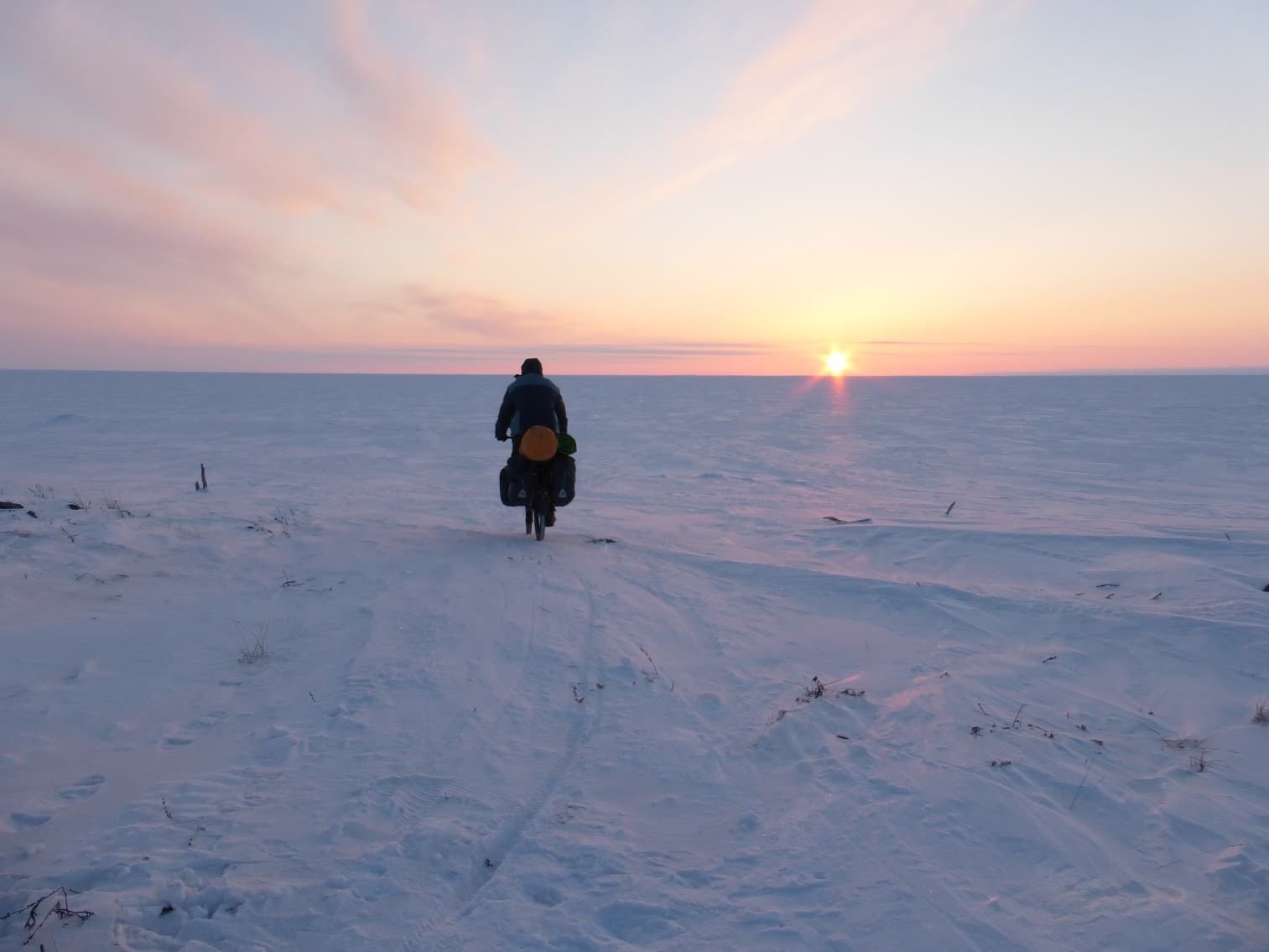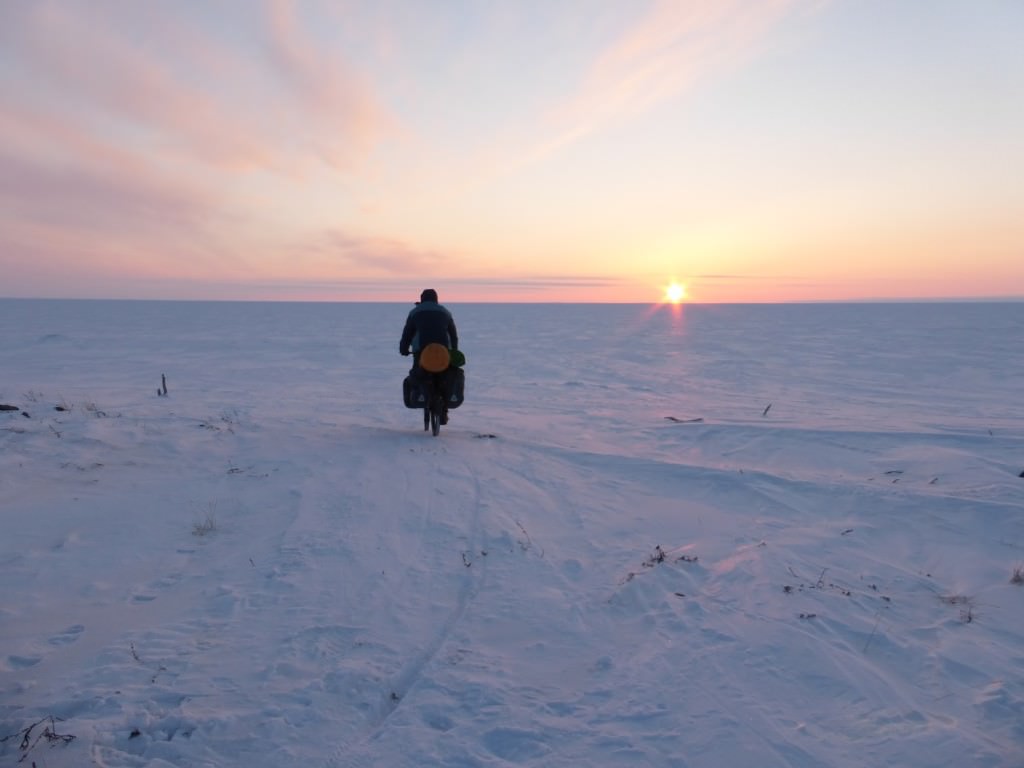 Do you have any recommendations for winter biking and for handling the cold?
My biggest suggestion is to have the properly rated sleeping bag for the conditions. Aside from that, eating lots really helps keep you warm. Pogies are great, even though I haven't had a chance to try them (I used a set of large mitts somebody had given me in 2013).
I was using was a Eureka Casper sleeping bag and a Eureka Midiori solo tent. Although neither of these are suitable for winter camping, they both performed amazingly well.
The sleeping bag got me through -35 C nights, even though it is rated to -9 and the tent (which is 3 season) held up through the cold and some harsh storms.
But that doesn't mean I wasn't cold. I was cold. The most difficulty I had with that was in Wyoming, with no towns, trees or any shelter for 3 days. I was basically moving the entire day and hopping in my sleeping bag at night, getting up few times to boil water and then put it in a bottle near my feet to keep them warm.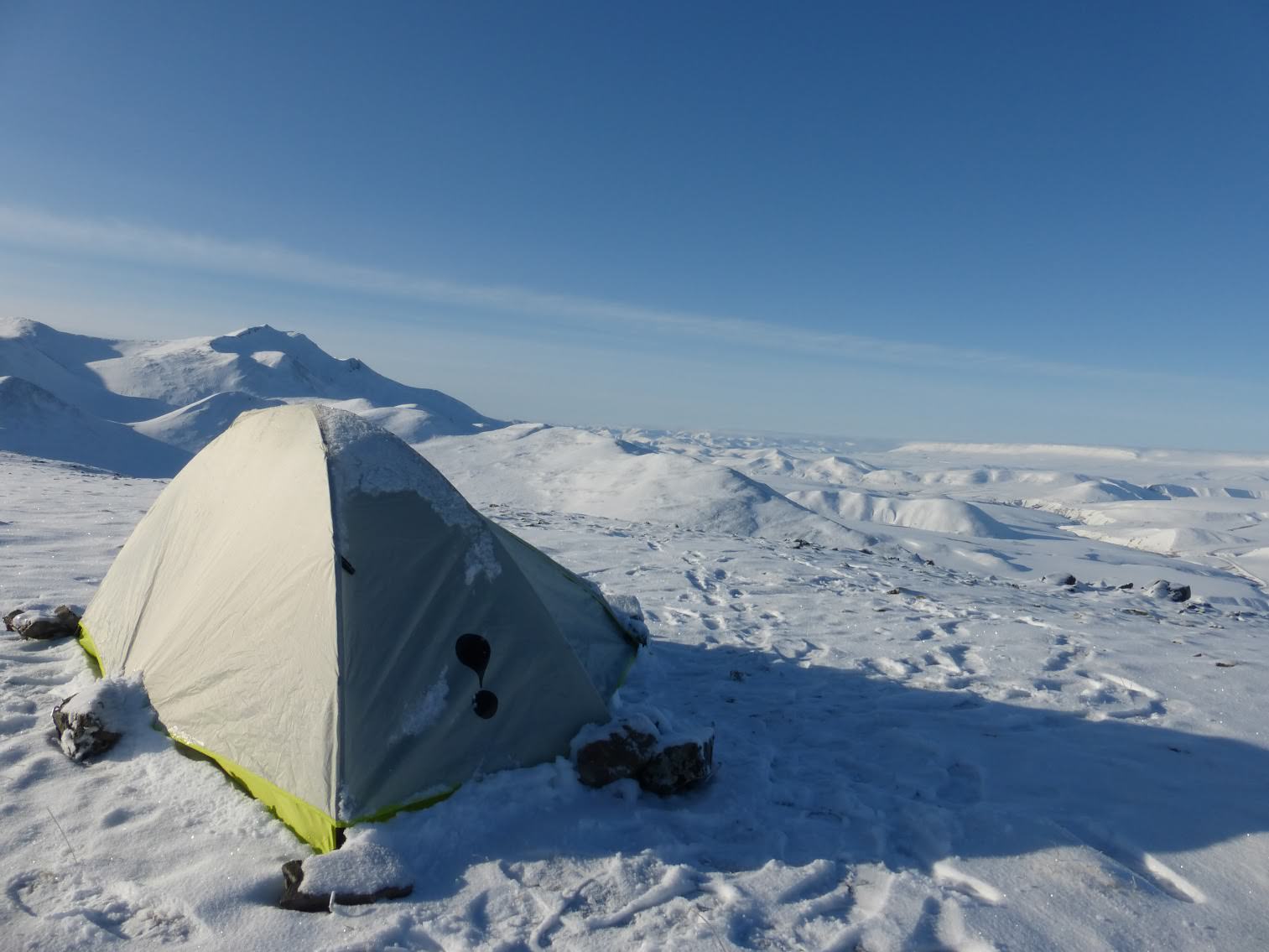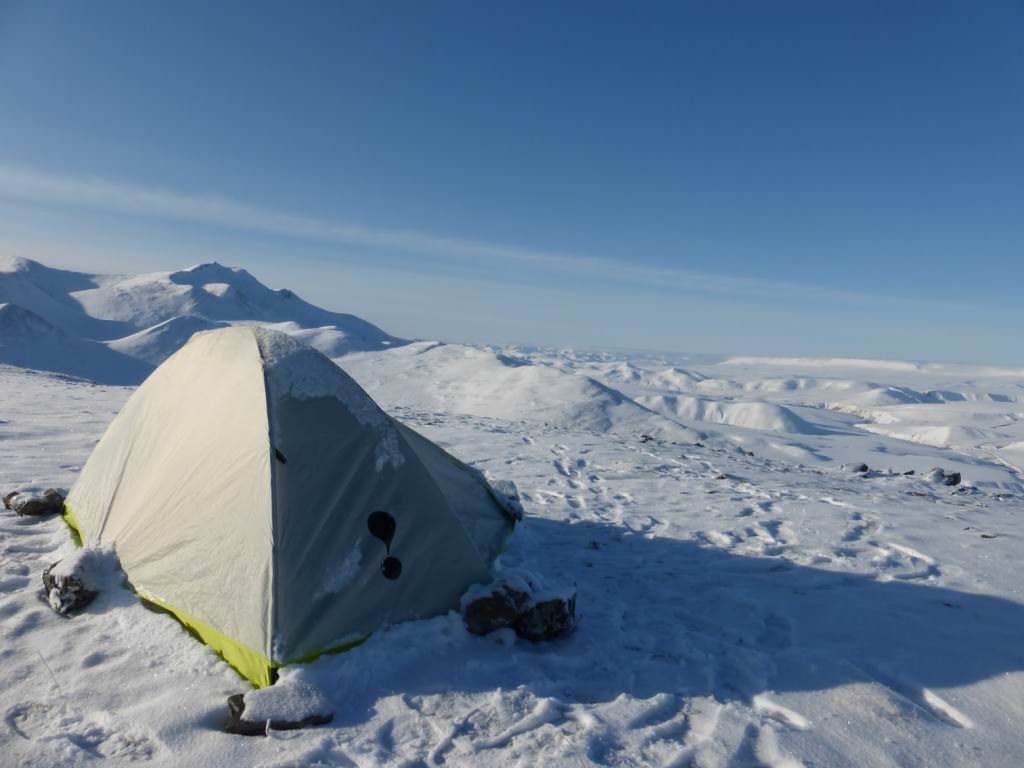 Are there anything else you would have wished you knew before you started your trip?
I would go a bit slower and make sure to visit more of the places I wanted to see. The Kenai Peninsula in Alaska and Kluane National Park in Yukon come to mind.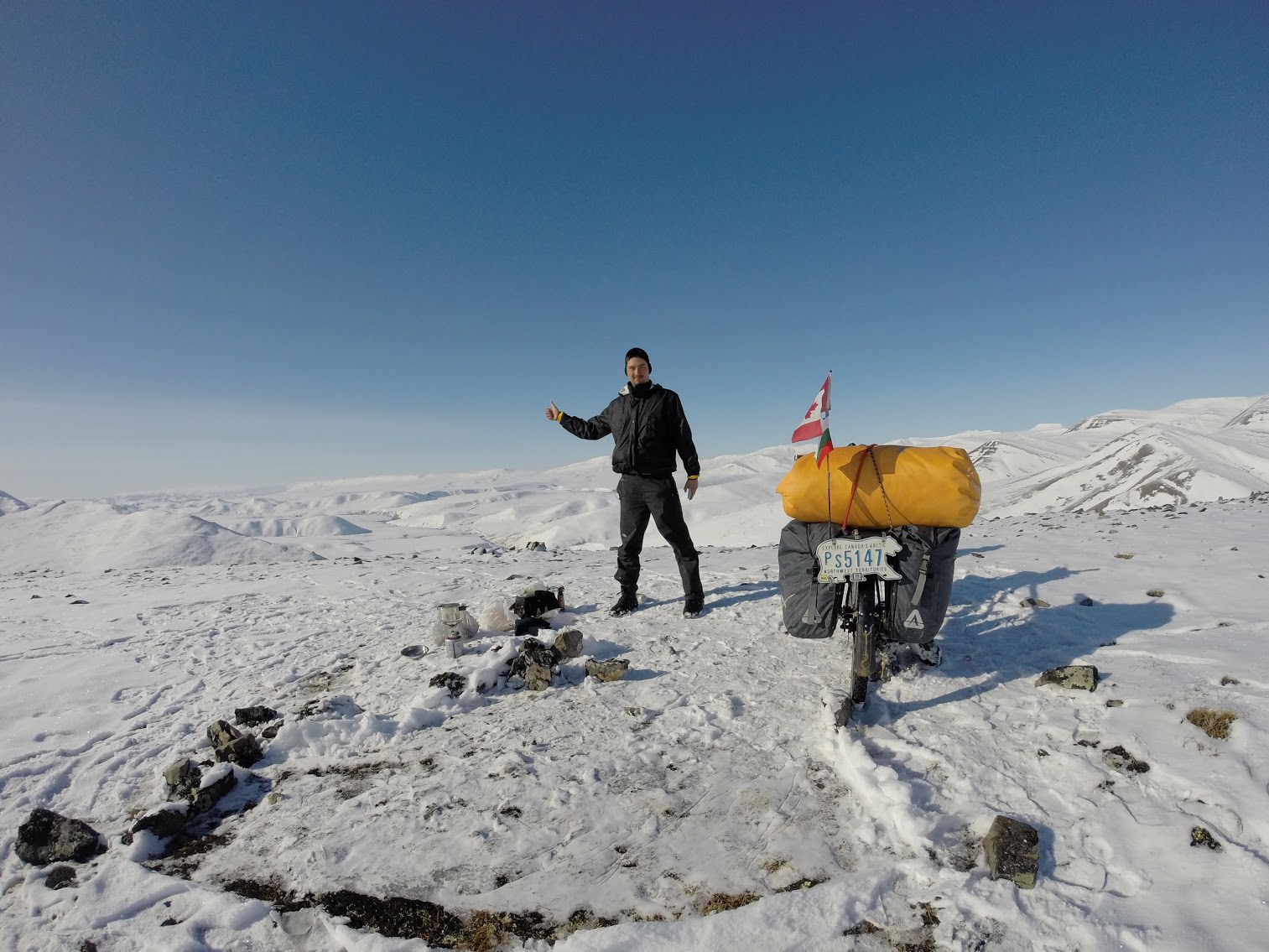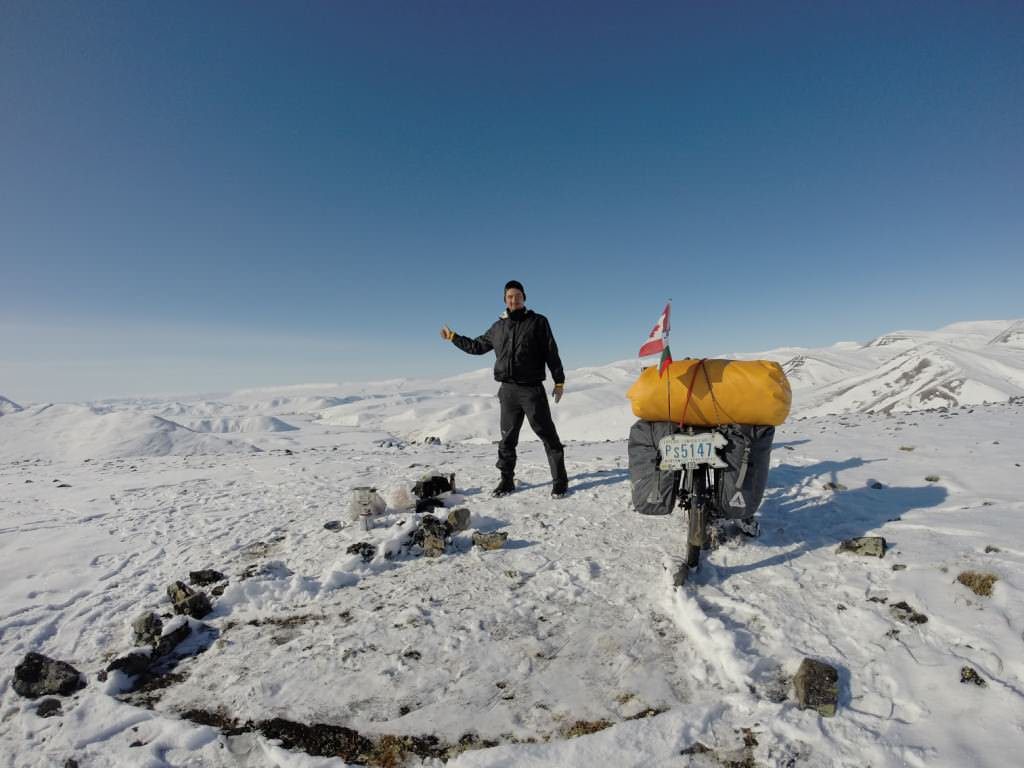 I know have been selected to become a Blackburn Ranger. What exactly is a Blackburn Ranger?
In 2015, Blackburn Design called for applications for brand ambassadors. They selected six people to ride the pacific coast or great divide bike route. These riders, titled Rangers will also provide product feedback along the way and encourage active lifestyle.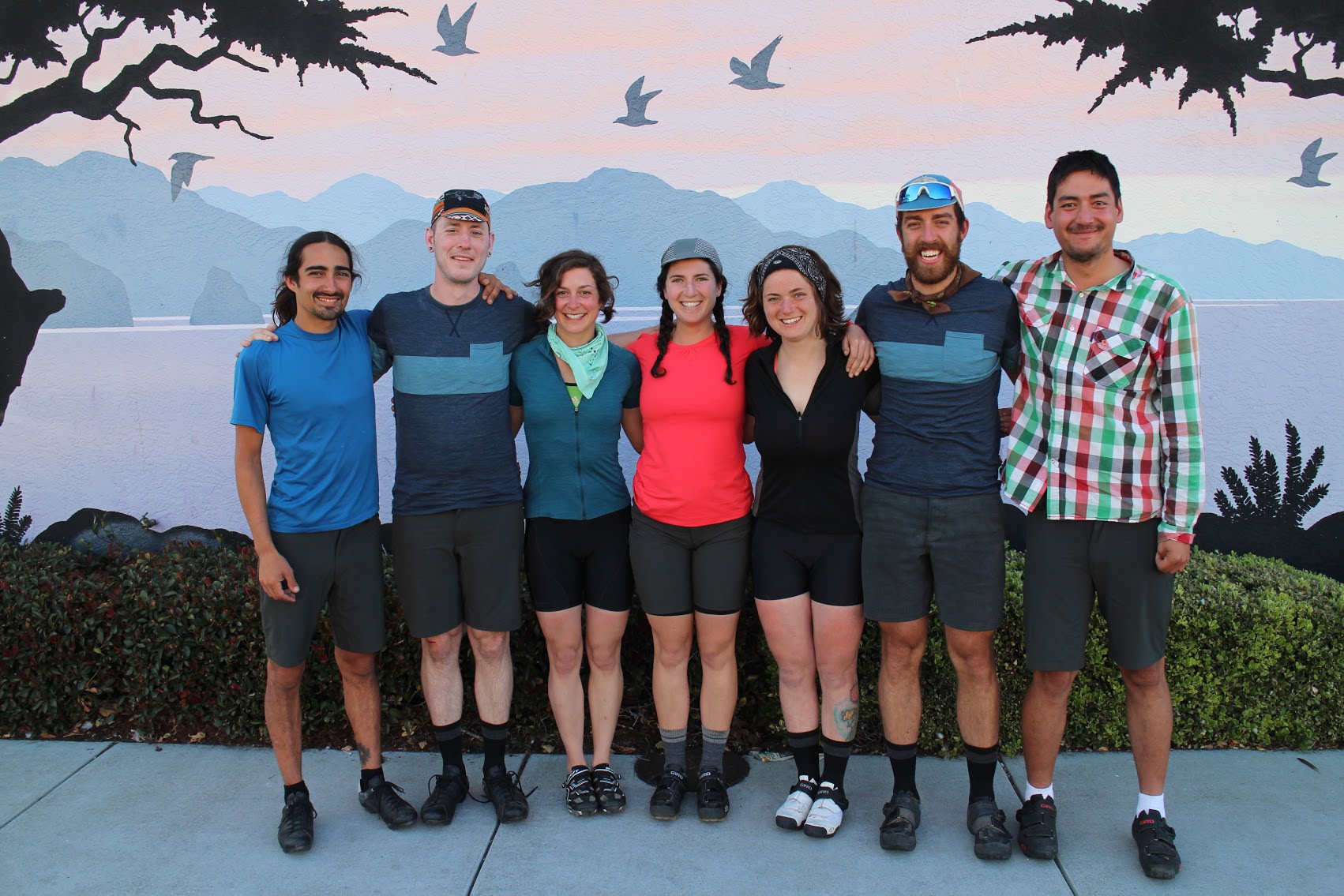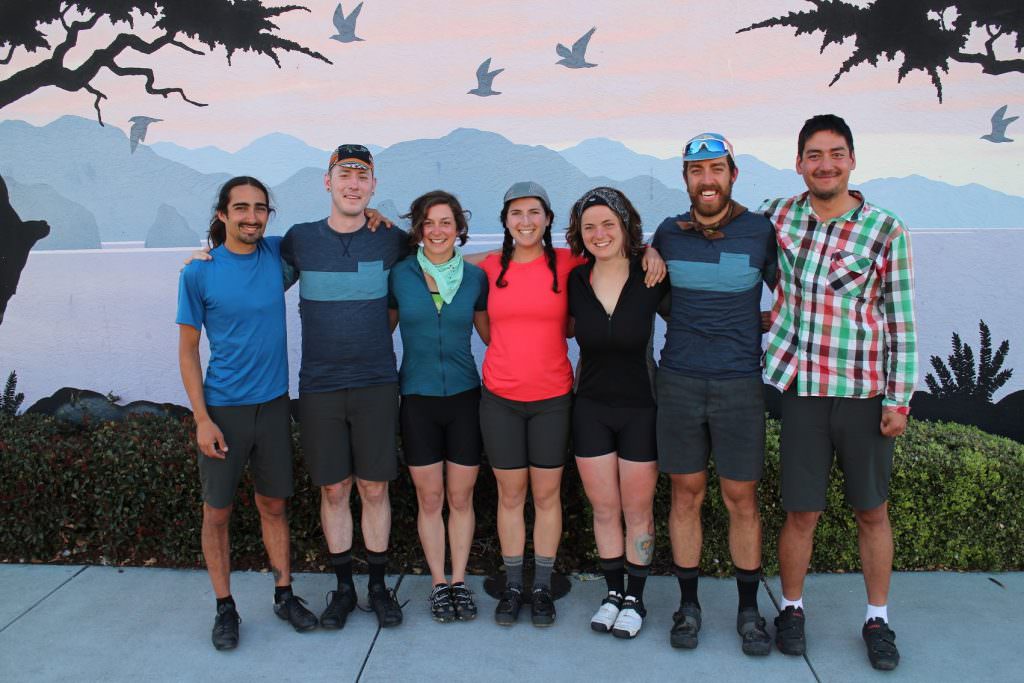 How did you manage to get selected as one of only six rangers?
I filled the application, part of which was a video. I bet the team at Blackburn had a very tough time going through so many different stories and making the final selection.
This is the video I made, and it talks a bit about where I've been and what I plan to do:
What kind of bike will you ride as a Blackburn Ranger? And how is it different from your previous bike?
I'll be riding a Niner Jet9 full-suspension MTB. The biggest difference is that it has dual suspension and I will not be using racks and panniers. I've been riding mostly on and off-road last year, but this time around I'll be on hiking trails (CDT), where having a light setup is very important.
The bike is outfitted with gear from the other ranger program sponsors, WTB tires/saddle, SRam XX1 drivetrain and rims, Blackburn bags and cages.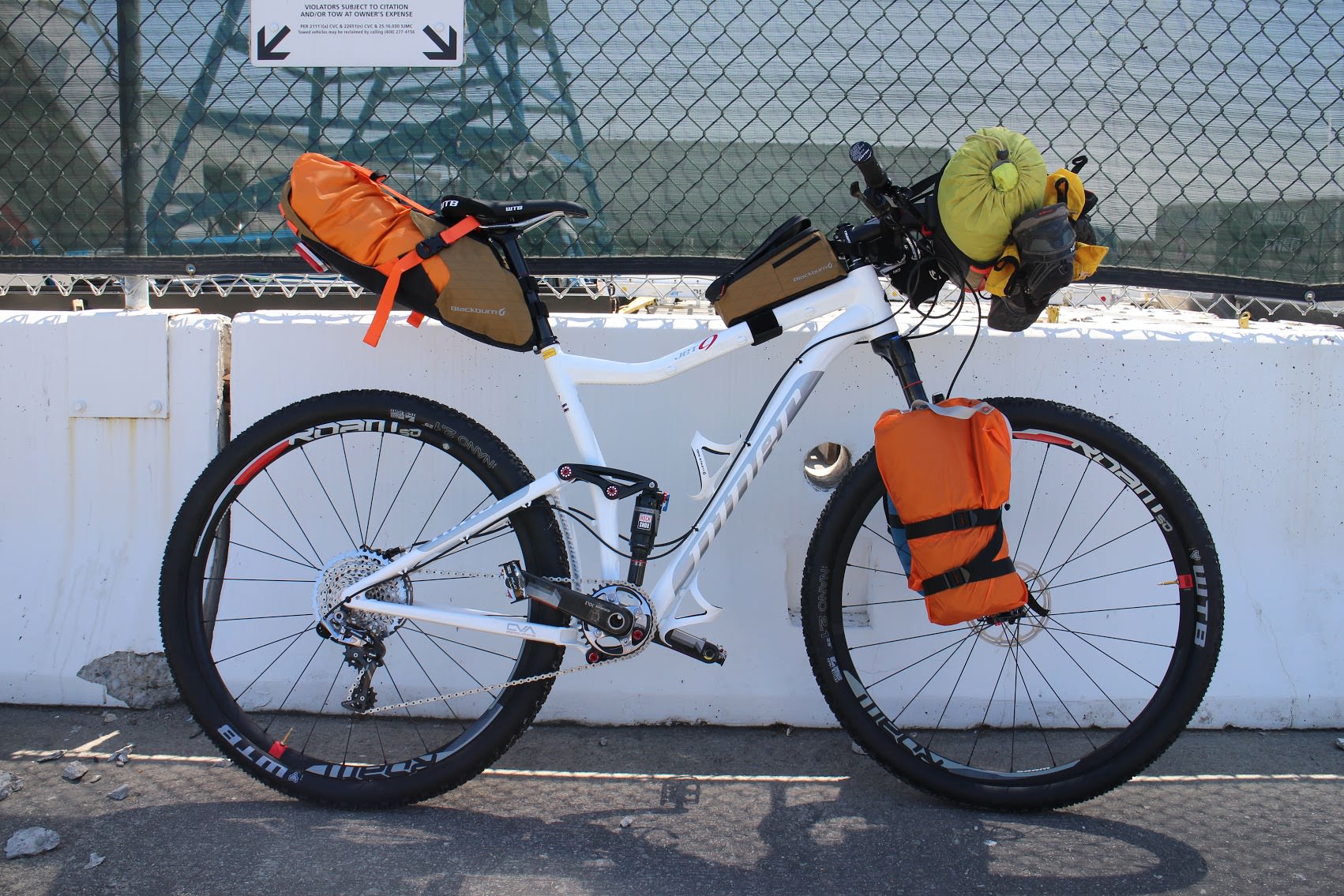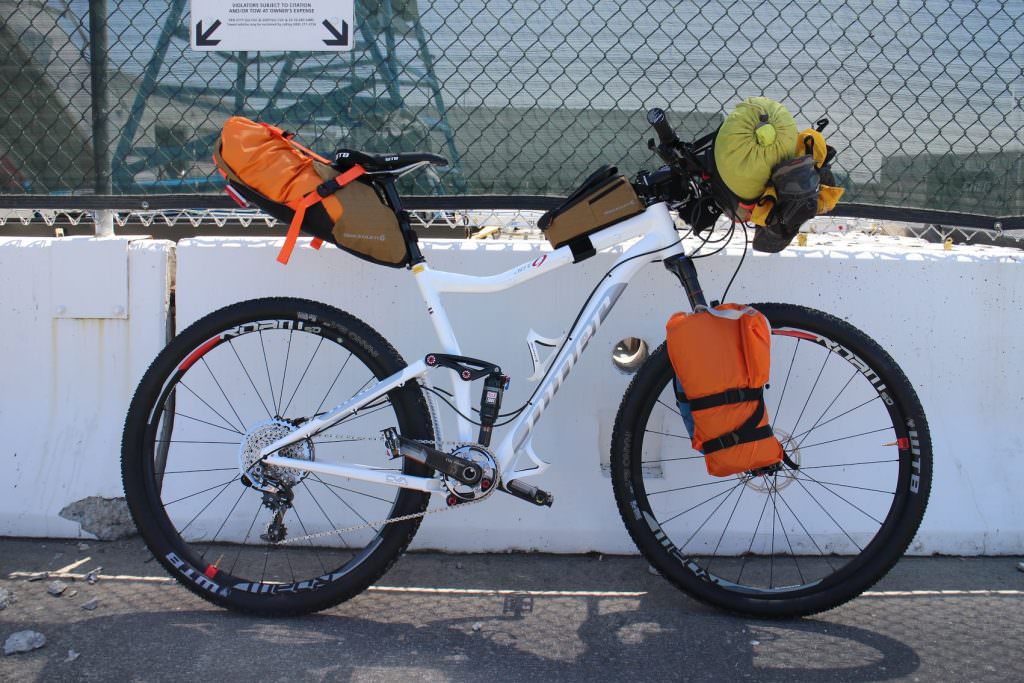 What will the future bring, after you finish the ranger program?
The plan is to continue traveling south through Mexico, central and south America. I am very excited to see if I can adapt to this lighter mode of travel (bikepacking) and continue to Argentina and around the world.
During my first ride in 2013 I took a lot of videos and really enjoyed putting together a video montage of the trip.
Then I decided to take it a step further and make travel videos, in an effort to capture the unique story of the open road. So far I have 3 one-hour episodes and am looking forward to making more when the circumstances allow: