Tilmann Waldthaler has been cycling since October 1977! So far he has visited 143 countries and cycled 462,000 km (287,000 miles).
His tours have been full of adventure, including crossing the Himalaya mountains, being shot at in Iran and meeting his wife in the middle of Sahara.
In this interview he explains how he travels, why he does it and how you can do it too.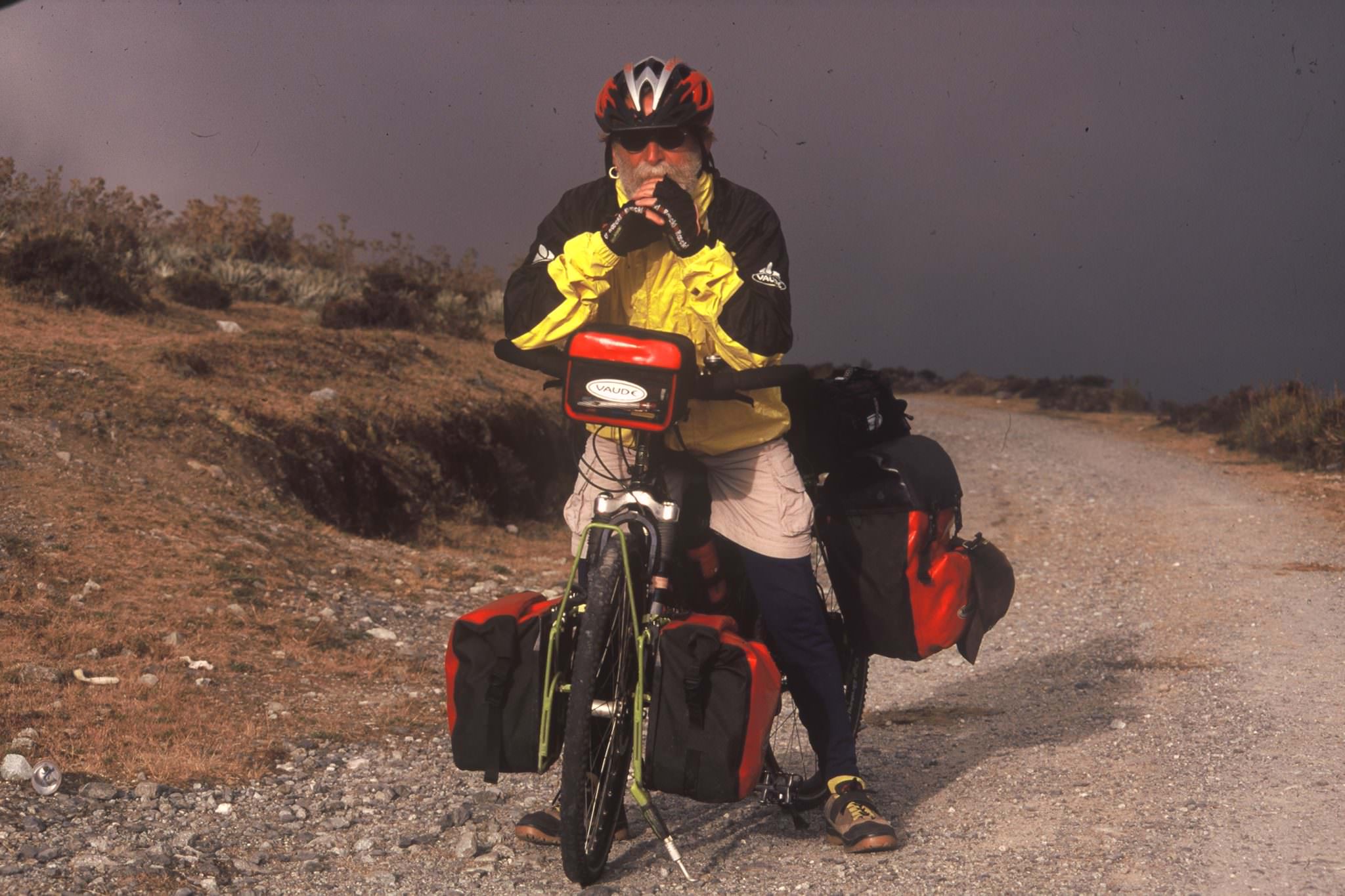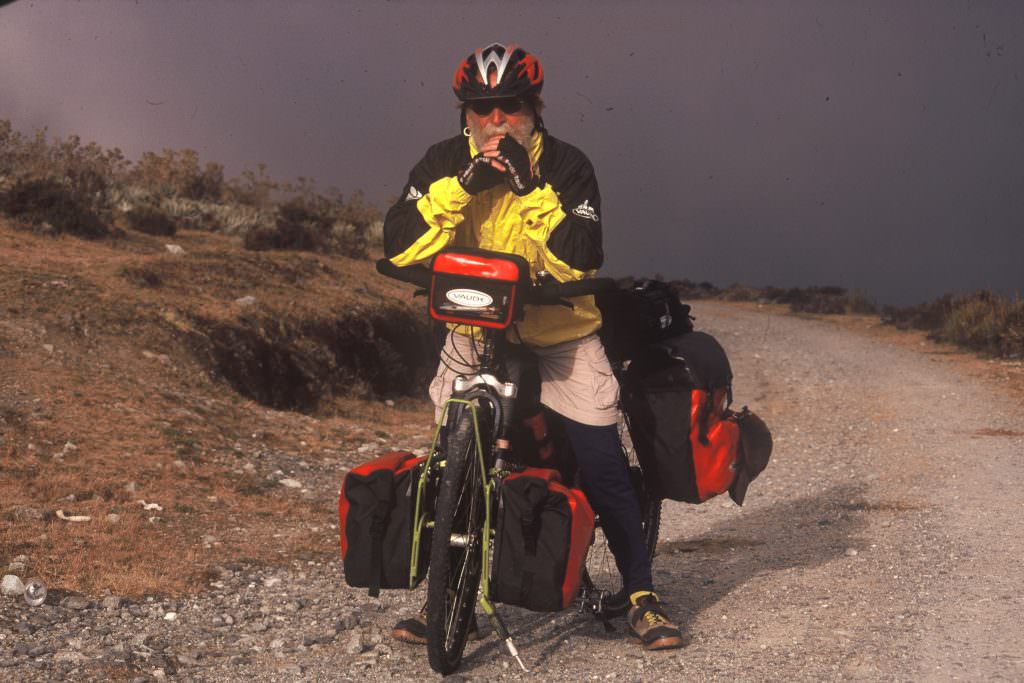 Why did you start to bike around the world?
We´re all seekers and I guess I wasn`t very satisfied with my job as a cook and pastrychef. So when I met a belgian cyclist Jean Pierre Vallee in the Australian desert during his bicycle trip around the world I thought it to be a crazy thing to do.
But I was absolutely fascinated by his stories. There was only one thing for me to do… get on a bike and start pedaling.
I started my bikeride in October 1977. My very first bike was a classic randonneur, custom build by a Belgian bikebuilder Mr Lucien Crahay. A Reynolds 531 double butted tubing with the best components available at the time "Camapagnolo Record."
Jean Pierre Vallee knew all about bikes and he helped me to get the bike in the first place.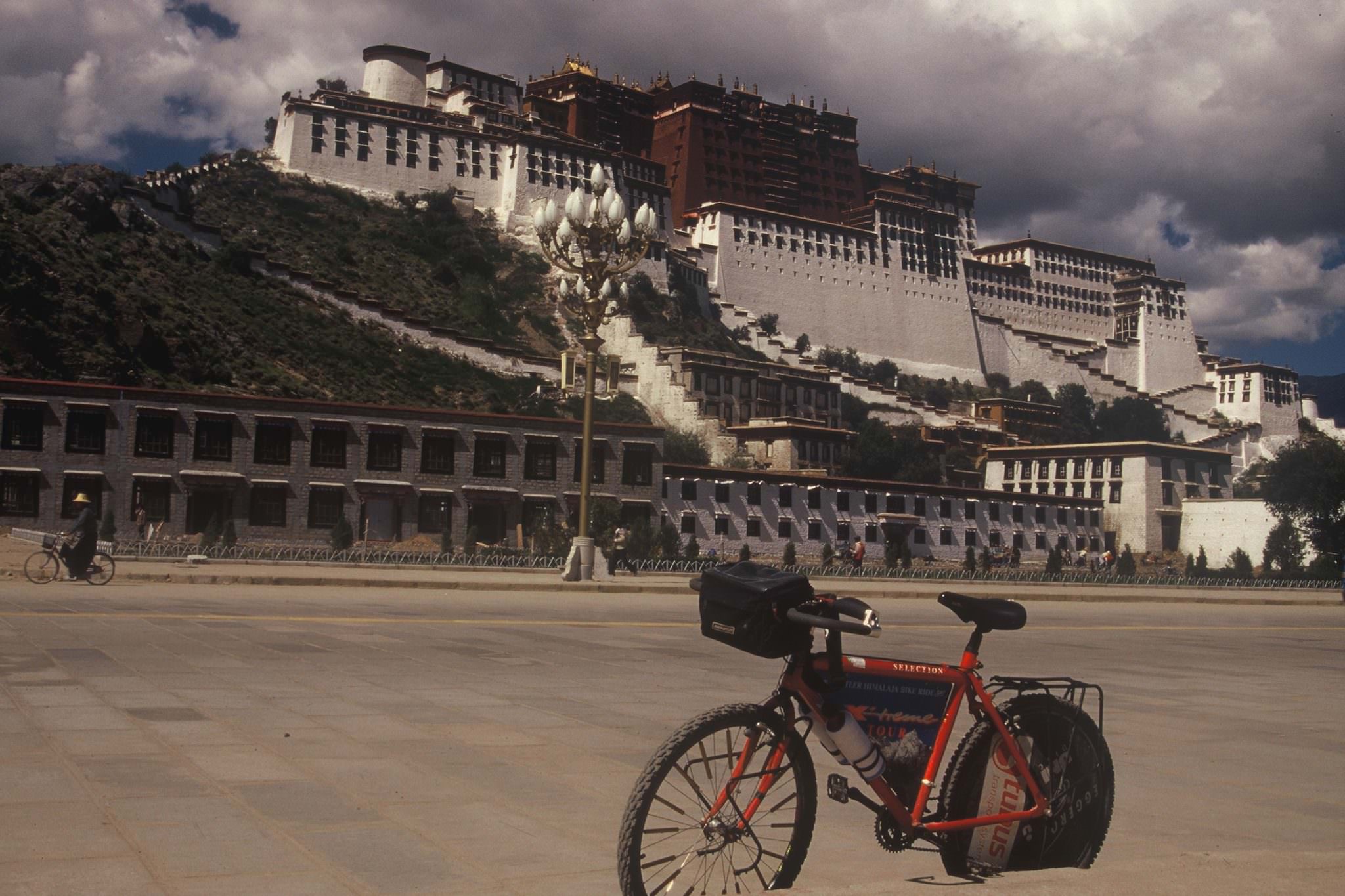 How was it when you started out?
From todays point of view it was terrible but very adventuresome.
Terrible because I didn`t know anything about cycling. But it was something new and very difficult for me. But I did everything right, otherwise I would have stopped cycling long time ago.
How do you find out where you want to travel?
I didn`t care too much about where I wanted to go. I just sat on the bike and followed the direction of the wind. I started in Darwin NT of Australia and stopped after 6.000 Km in Sydney, Australia.
I needed money to continue my trip. So I worked for a while in a hotel.
I didn`t have any fixed plan to go from A to B. I just enjoyed travelling by bike, meeting people.
Most people I met thought I was mad doing something like that. To be mad or at least thought of being accepted as a mad man encouraged me even more.
Being a cook in a hotel is a very ordinary occupation nothing special. However being a mad guy travelling by bike was some sort of recognition, somebody very special and I enjoyed the status I got from being the dude on a bike.
At the moment I am travelling right around the perimeter of Australia. I have cycled from Cairns to Darwin, Broome and Perth.
In about 4 weeks I will do the last bit of this trip from Adelaide to Cairns.
But I sometimes have to change my plans due to the weather conditions, because of difficulties like social confrontation in different countries, because of wars or fighting amongst tribes and civilizations, or because of so many other difficulties.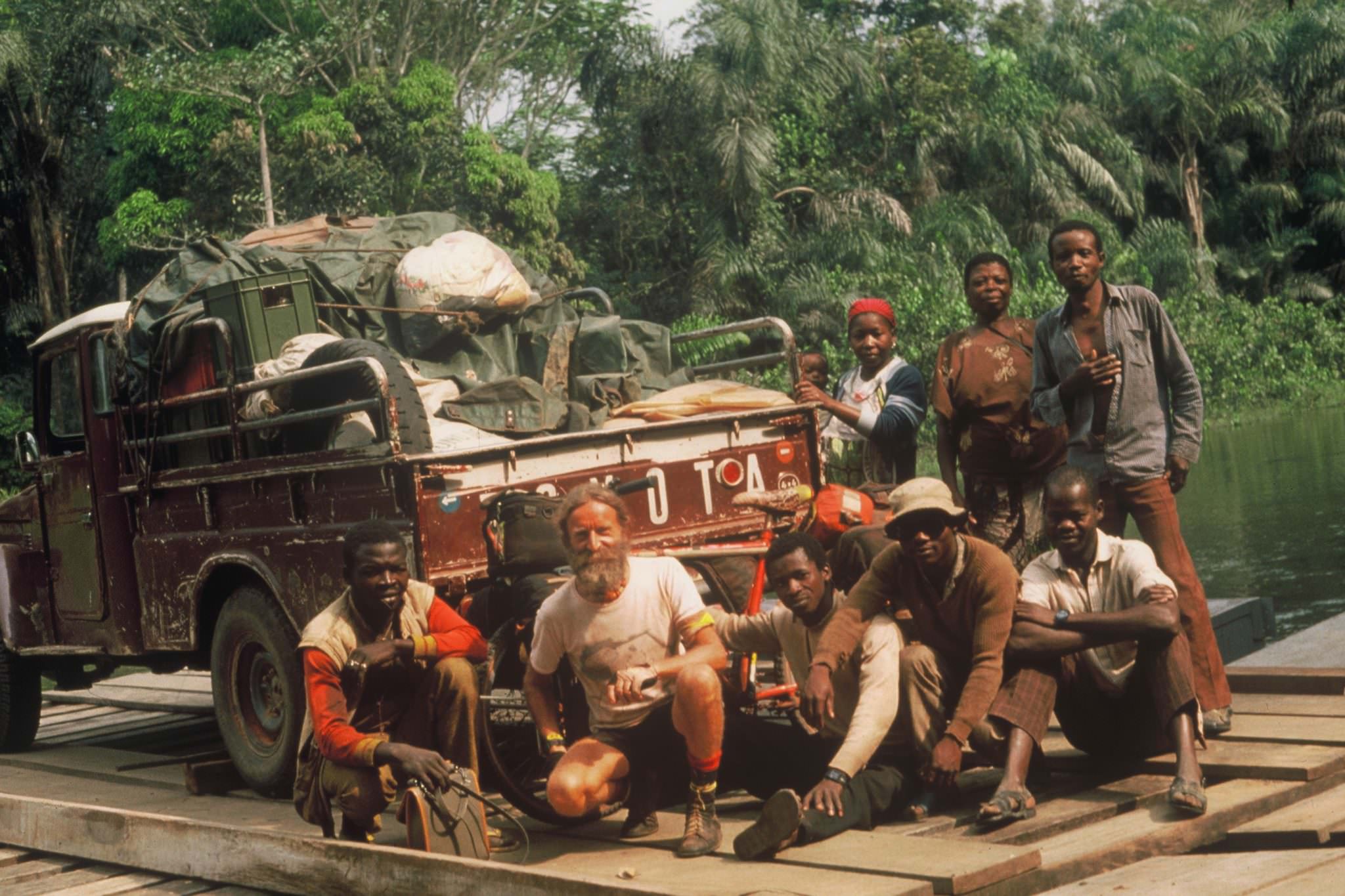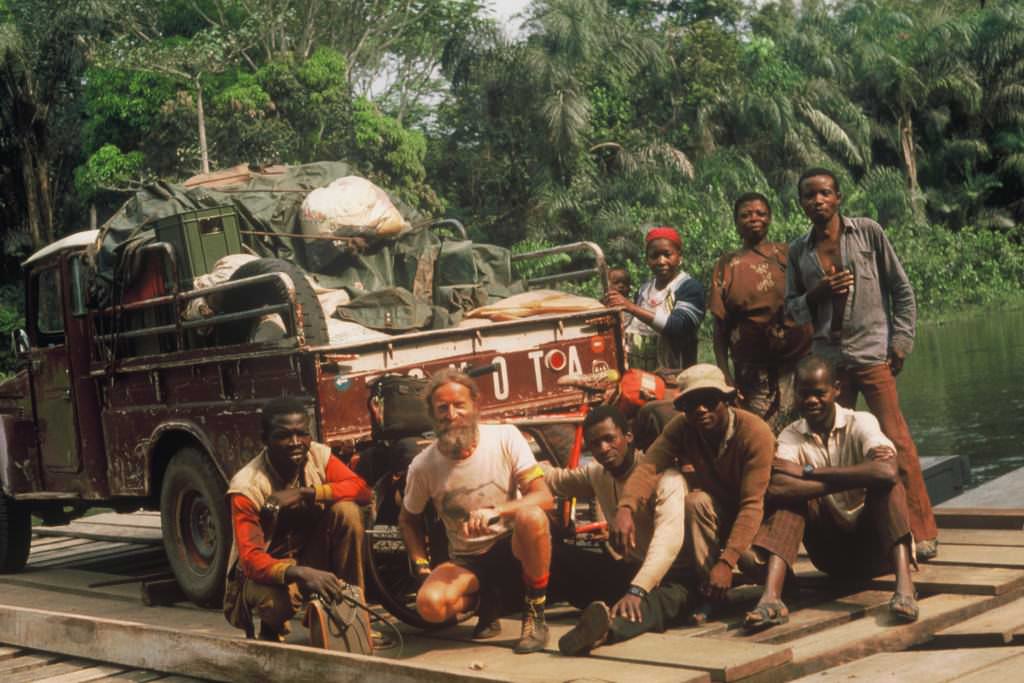 What motivates you to keep going?
I feel very privileged that I am able to do what I am doing. I am not only living my own dreams but I travel also a little bit for people who would love to do what I am doing but cannot get their act together.
Social structure, families, other priorities, advancements in their jobs, debts and so much more keeps people glued to their chairs. I have the freedom to travel wherever I want to, other people in our society have this freedom too but some don't have the drive and the guts to get off their backsides.
Instead of moving their legs they have become my clients, because the buy my books. I am very grateful to them and it keeps me motivated.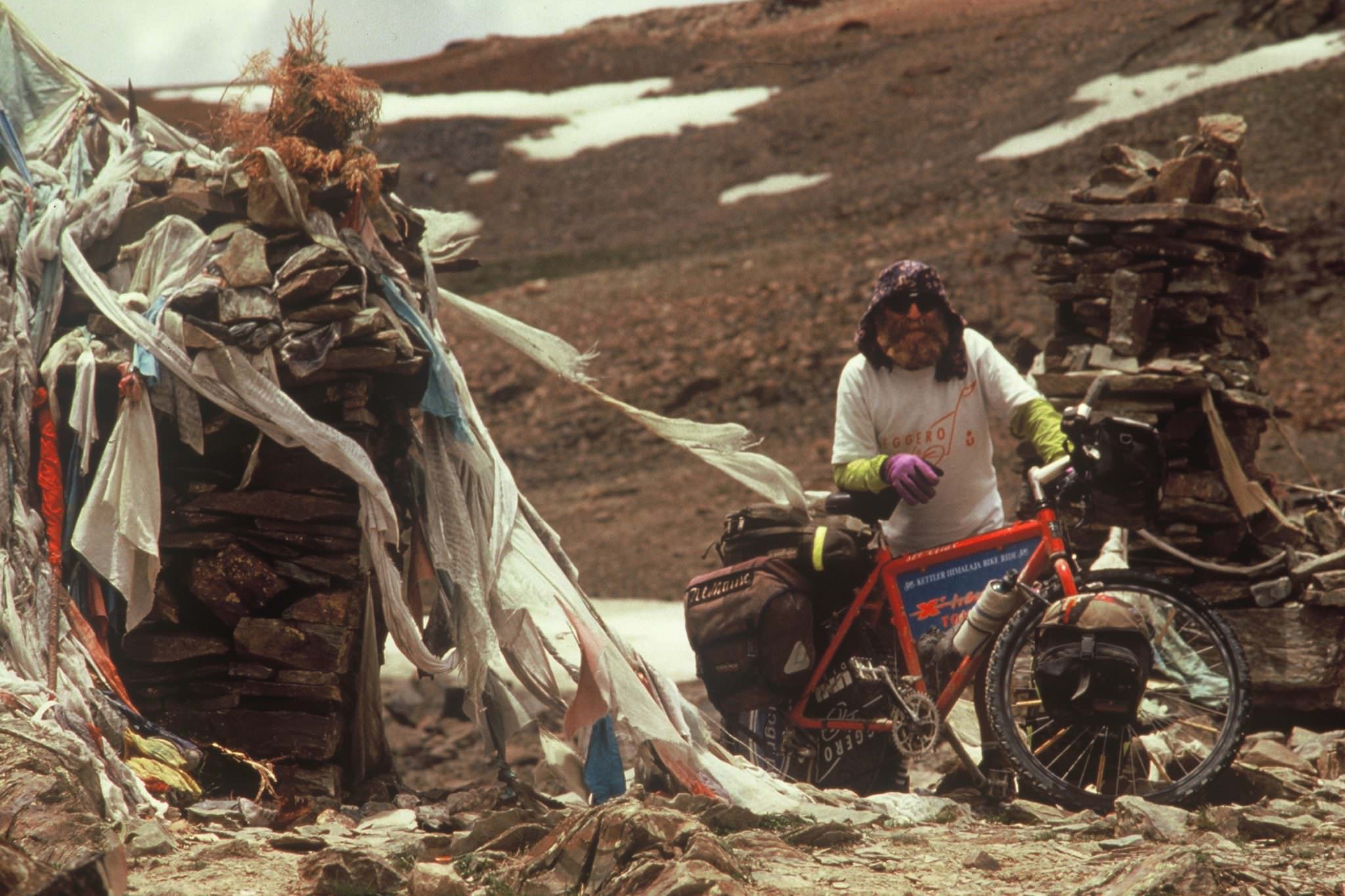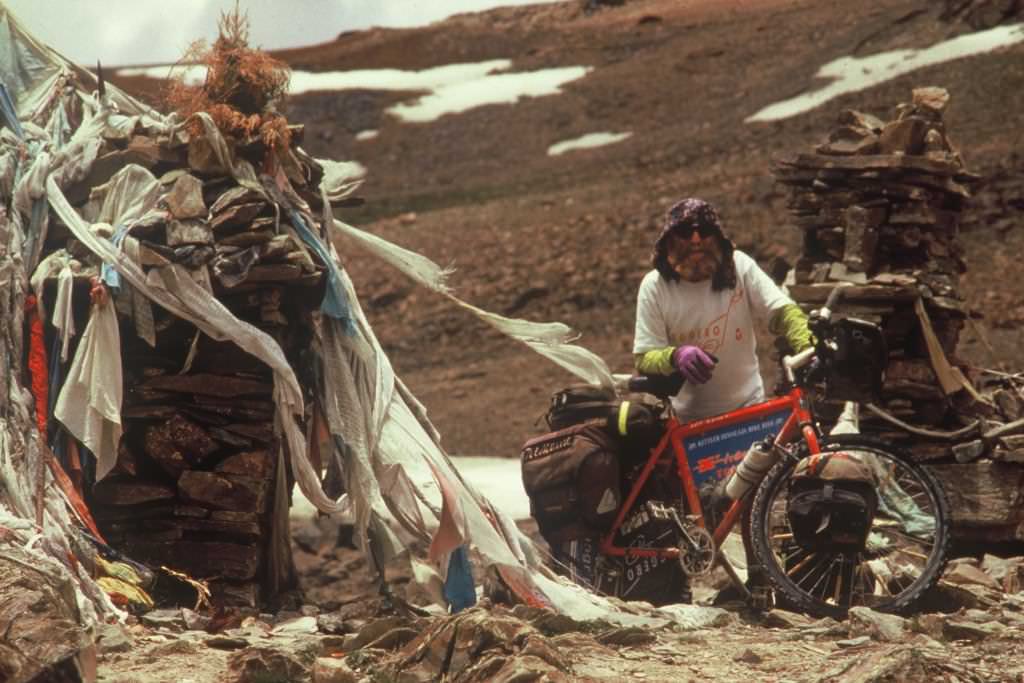 What has been the best part of your travels – and the worst?
The best part is that I am a very healthy person with a good understanding of our western mind and our society. I have learned to live in a globalised world.
I have understood to take from the world what makes me happy and I leave the rest for those who think they need everything and that they have to be everywhere at the same time.
It gives me contentment and I don't need to feel bad about what I am doing and the way I do it.
The hardest part of my trips have been the big trips by bike to the highest roads in the world at 5.600 m in the Himalayan mountains and the crossing of the Sahara desert by bicycle.
I have been shot at in Iran during the revolution when Ayatolla Khomeini returned from France and his revolutionary guards chased western people in Iran like rabbits.
If I had to do any parts of my rides again, I would go for the great deserts of the world anywhere anytime.
I love the stillness and confrontation with hard rides. It gives my body and mind a good workout. It makes me think about things for which time is very limited when I am living within the society.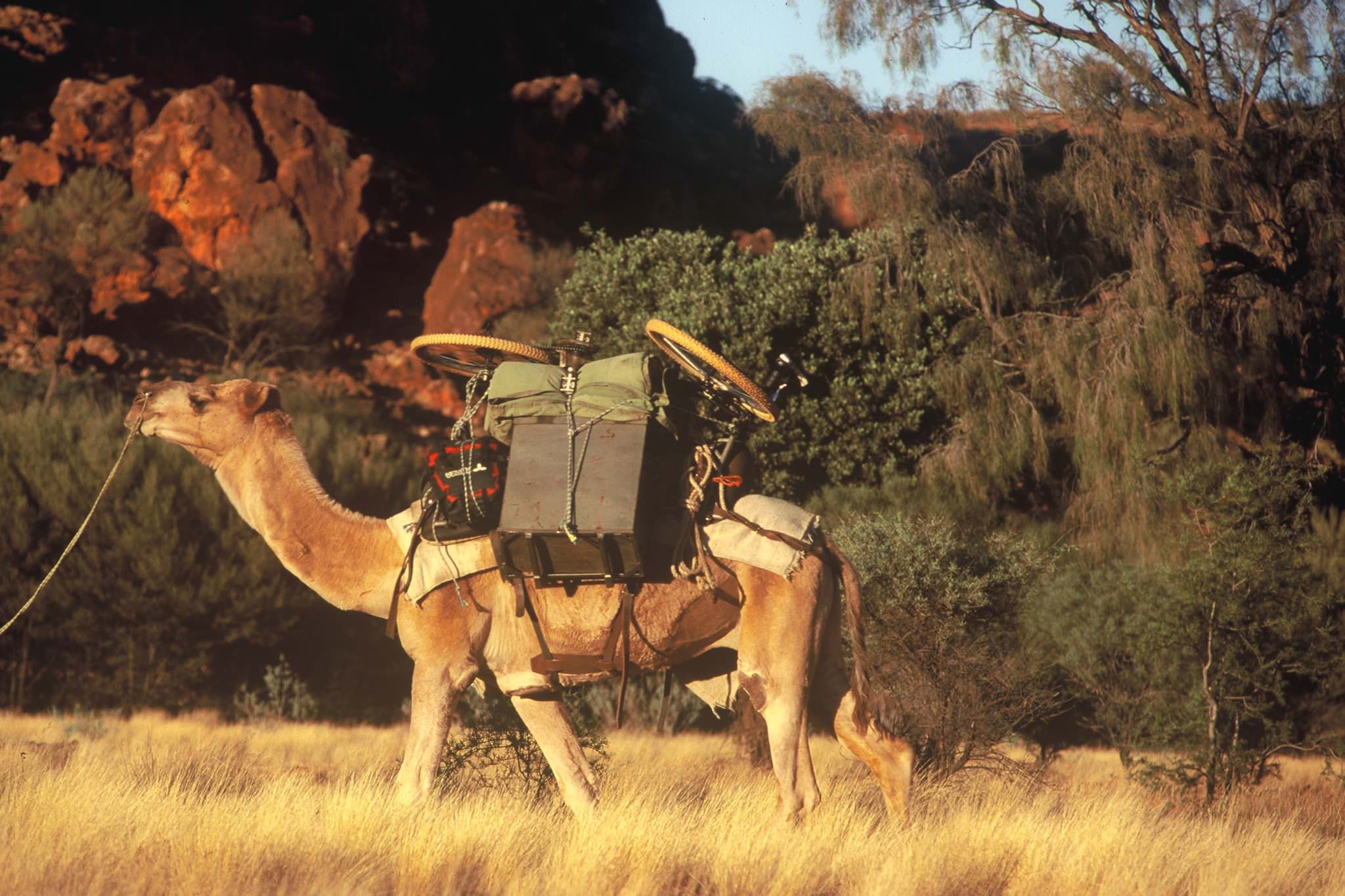 Considering the many years you have travelled, are there anything you feel that you are missing?
No not really, I enjoy being who I am and what I am. Getting older is just another way of learning about life. After having said Hello World at birth we must also learn to say goodbye if we have the chance of getting older.
And I have a family. I have met my wife during my first trip crossing the Sahara by bicycle. She was travelling by bicycle too through the Sahara. I was fascinated by the strong minded woman. Renate was on her way to work as a nurse in Rwanda.
Two strong people of the opposite sex on two bikes in the middle of the desert???? Very strange encounter but we battled our way through it.
It wasn't love at first sight. When I met her near Tamanraset in Algeria I saw her and the bike and the first thing I said to her was: Wow you have a nice bike!! She replied: "Is that all you can say??".
She was just so strong!!! Fantastic to have met a woman like that.
We have both become Australian citizen. Living in our own house in Gordonvale Qld, Australia. My wife works at the Palliative Care Service of the Queensland Government in Gordonvale.
When I am not travelling I feel very comfortable at home. We have a small but lovely home and it suits us to live in Australia.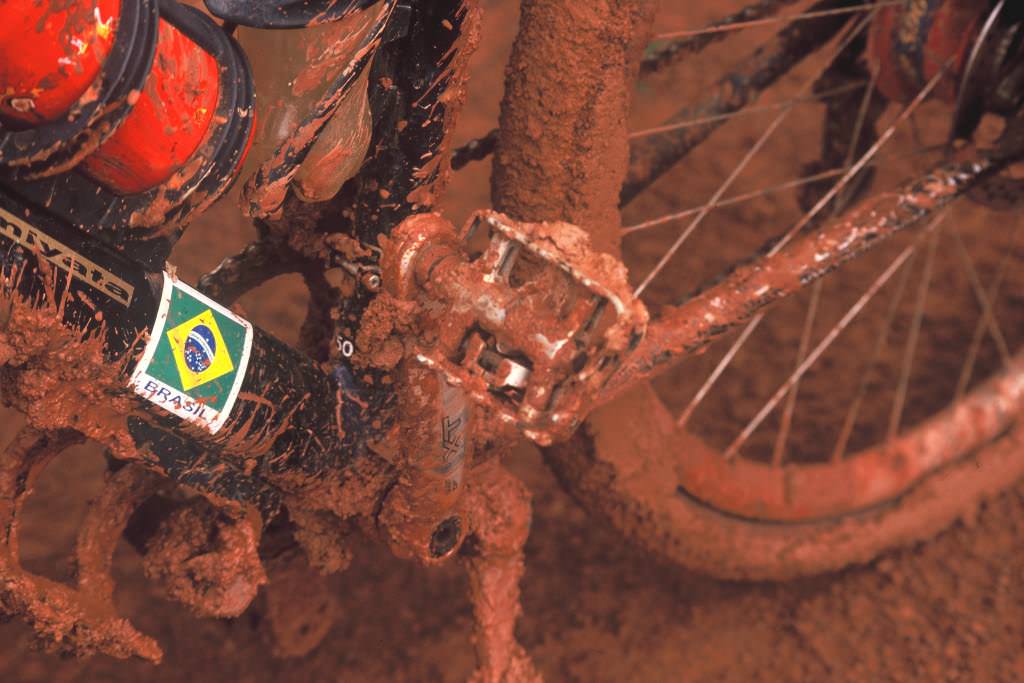 What kind of bike do you ride?
I use a Herkelmann Touringbike. It is built very sturdy with a very clever touring concept.
Previously I used to get different bikes from my sponsors for testing purposes.
I use the Rohloff Speedhub 500 as it is the best system for touring. Clean, very effective gearing system where tear and wear is minimal.
I only use a trailer if I have to carry extra food and water riding across deserts, or in very cold places for extra warm equipment.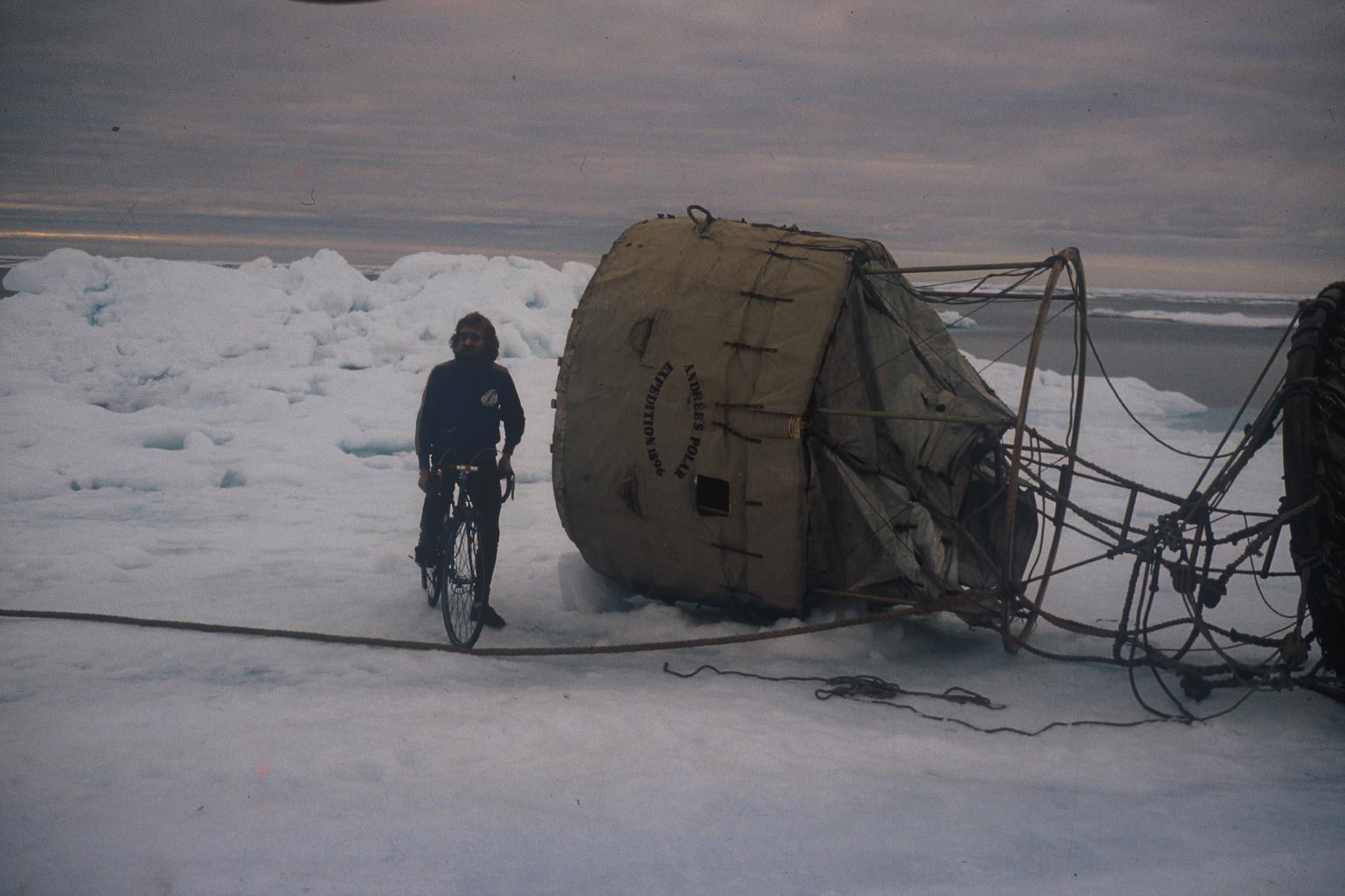 What other gear do you use?
The art of travelling by bike lies in the possibility to carry your everyday needs, in other words your household in 4 panniers and a handlebar bag as well as a bag that fits on your back carrier.
It is very important to carry only your needs with you on the bike. There is no room and place for extras.
How do you finance your trips?
Writing books, and articles for the media, presentations of my bikes and my trips at trade shows, adventure festivals, museums etc.
I have several sponsors that you can see them on the right hand side of my website.
I no longer work as a pastry chef. Today I only make pastry at home for my wife and for myself.
I write my books at home and on the road.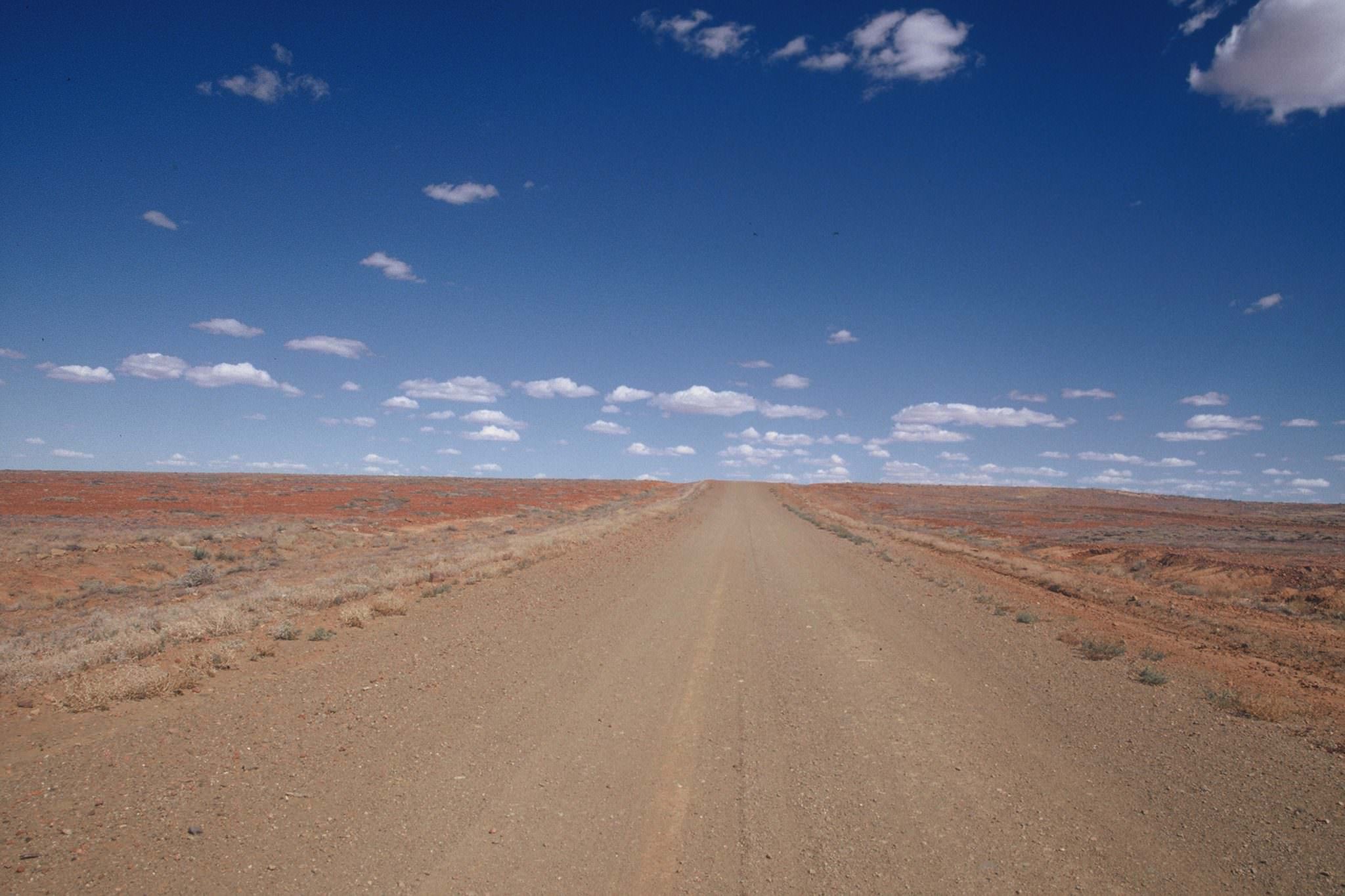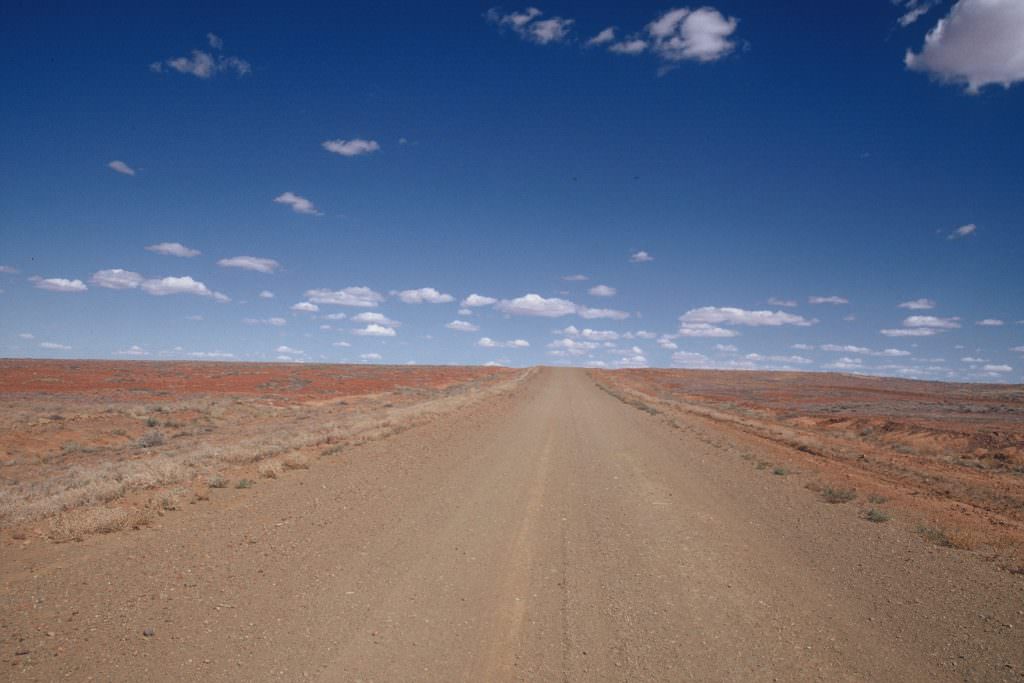 Any tips for people who are about to start biking?
Remember that people are the same all over the world. They have different color of the skin and speak in different tongues but have the same desires.
People wish to be tolerated and be loved by someone, stay healthy and have food and water as well as some shelter and money to survive. A kind smile will go a long way.
Be honest with people and leave the lying and false promises to the politicians, this is what they do best.
Cyclists should not be afraid of situations when travelling. The greatest danger when cycling are not the people and animals, but the traffic on the road.
We must make friends with nature, sun, rain and wind because they will be our constant and best travelling partners, for the natural elements will never doubt our actions and decisions and we don't have to justify and explain why we are travelling by bike.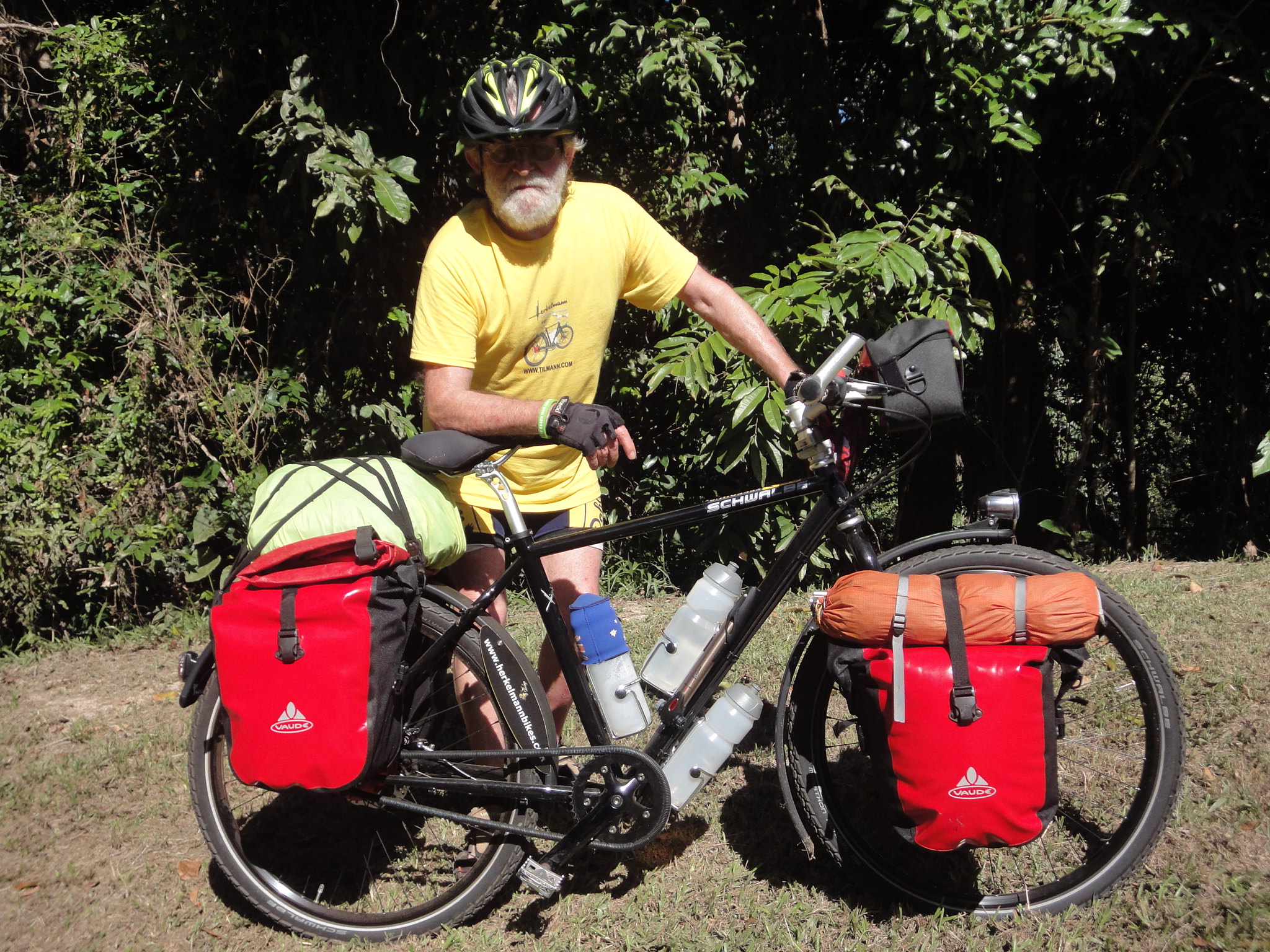 Follow Tilmann Waldthaler on his website and his Facebook blog.