One of my favorite cycling books is New York Bike Style by Sam Polcer.
No other book cover the diverse cyclist population as well as Polcer's book, so I'm happy that we recently had a chance to talk with him and ask a few questions.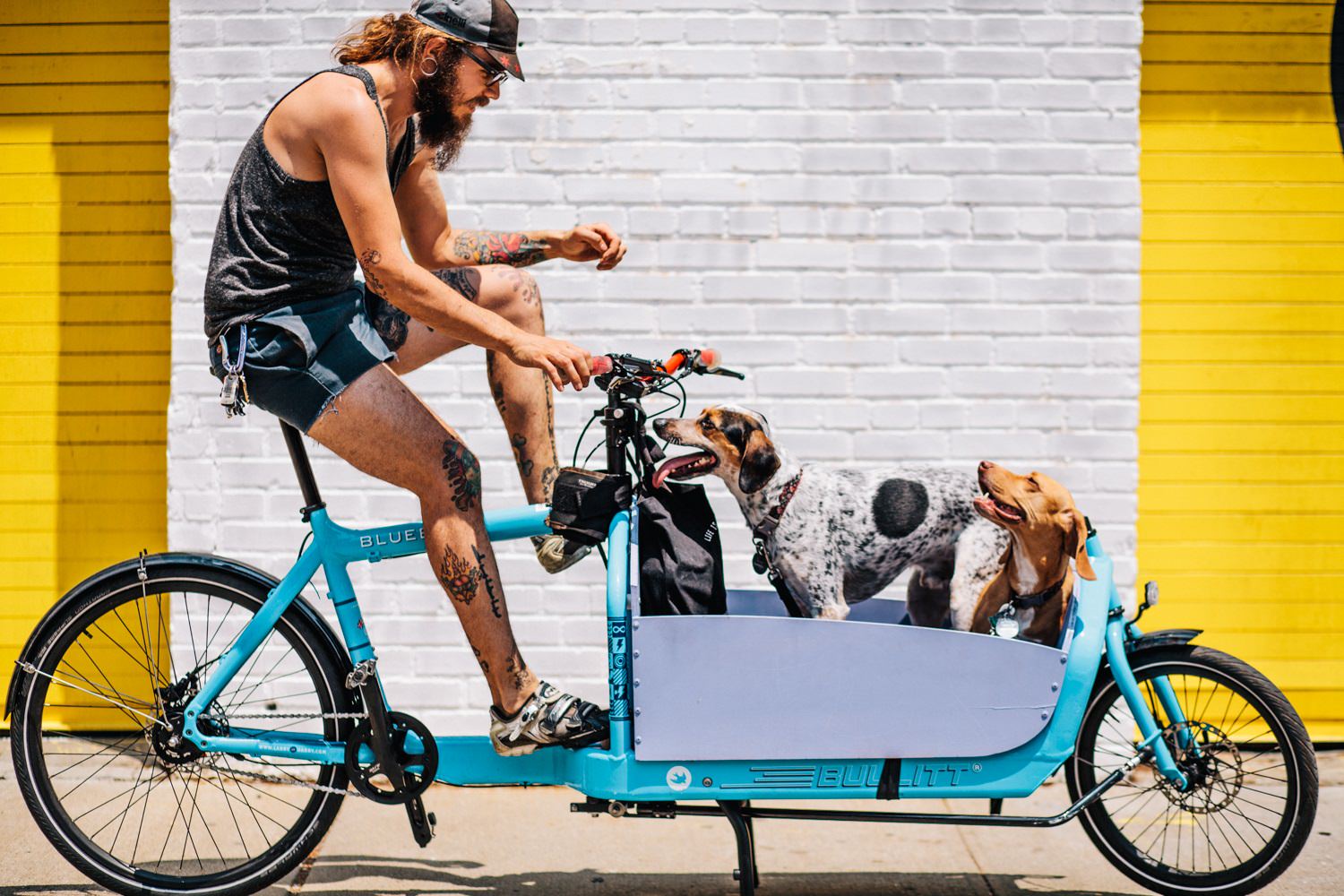 Why did you decide to photograph cyclists and their bikes?
Well, to be honest, it was Ali Gitlow, my book editor, who had me in mind for this project from the start. Prestel, where she was working at the time, was interested in a bike style book, and she knew that bikes were (and still are) a big part of my life, and I had done a number of bike-related assignments for the magazines I was working for at the time. It was a good fit. What I didn't know was how much fun it was going to be.
I decided early on to launch a blog around the project, partly to create publicity momentum but also to keep myself on task for the book deadline. I wanted to make sure I was always out shooting, and forcing myself to post regularly on a blog was a good way to do that. A year later, the draft of New York Bike Style was submitted, and I continued chasing people around the city for Preferred Mode.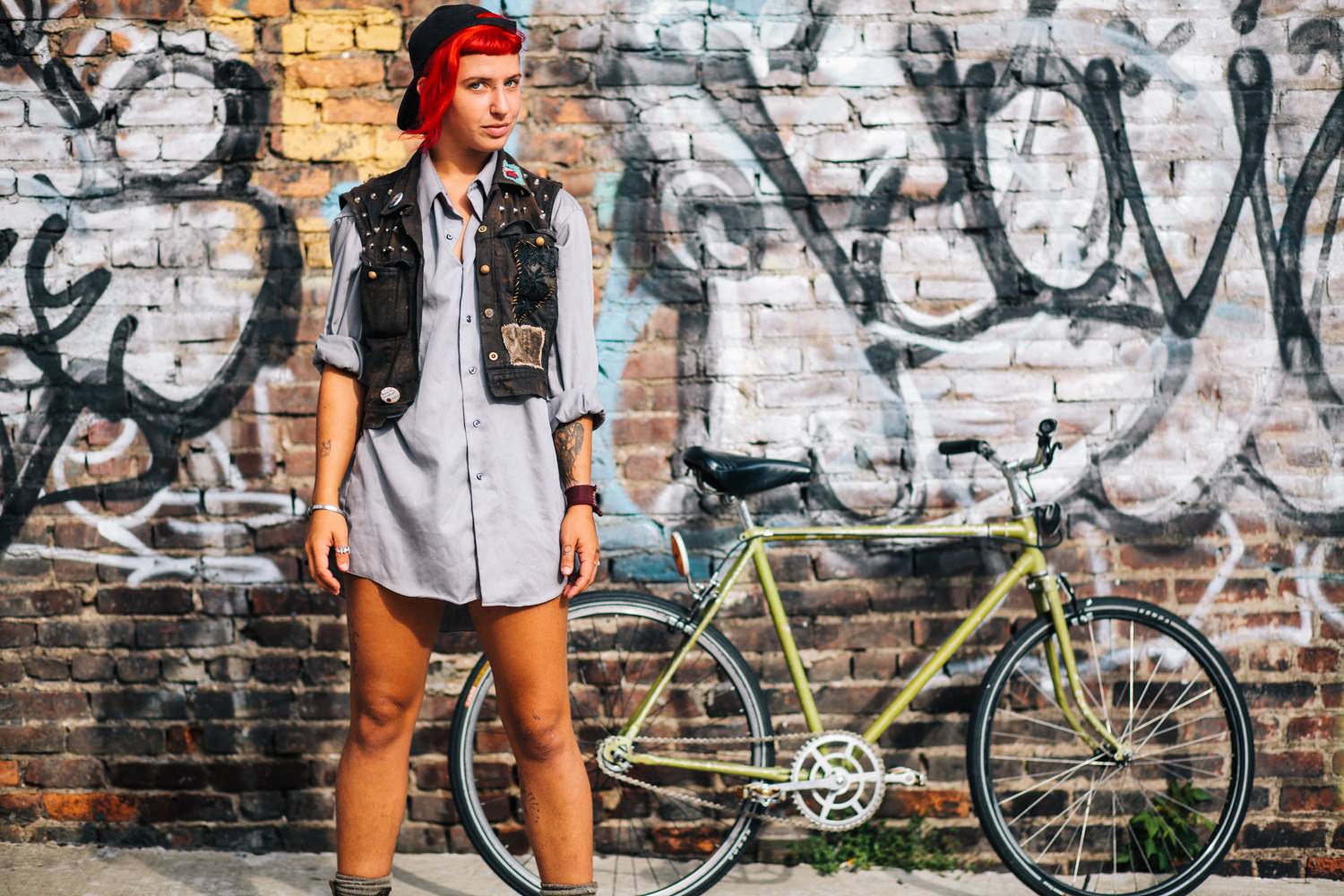 Is there something you want to show with your photos?
To put it simply, I want to show that cycling can look as good as it feels—which isn't hard, considering how beautiful, diverse, stylish, and awesome New Yorkers are. The only difficult part is catching up to them to ask them if I can take their picture.
You have published hundreds of photos, but which are your favorites?
I can't pick favorites. I'd be lying, however, if I told you that meeting, photographing and interviewing David Byrne wasn't one of the biggest thrills of my life. Casey Neistat was also fun to shoot. It was his idea to stand in the middle of Broadway and have me snap his picture after he had tossed his bike ten feet in the air. Beyond those two guys, it'd be impossible for me to actually choose favorite images. I like different ones for different reasons. Sorry.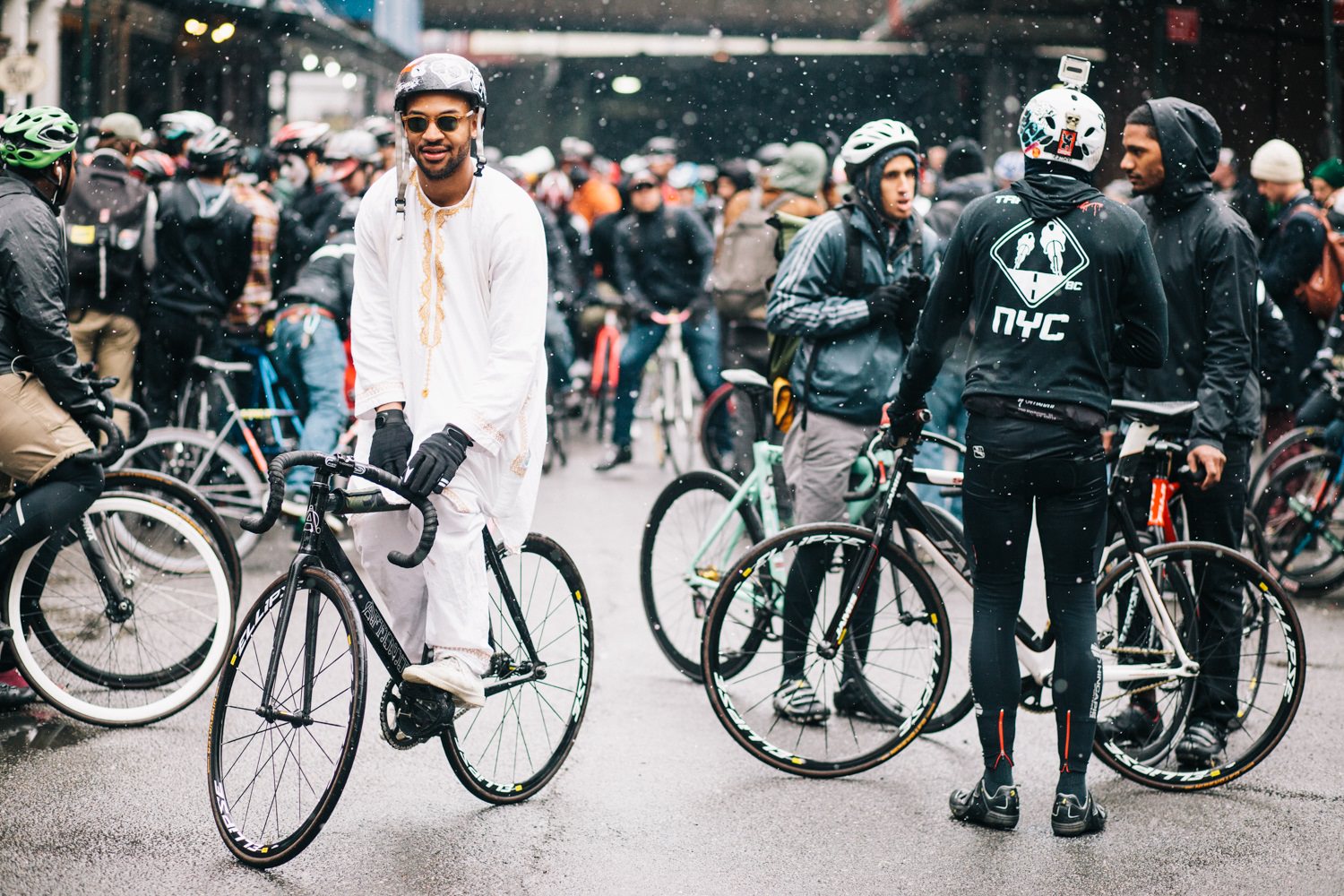 Most of your photos are from New York City. What is it you like about this city?
That's like asking why someone might like love, rock'n'roll, or bacon. New York is just the best! There are plenty of cities that are great, but I don't know that any of 'em could hold my interest as long. The city itself is a big part of the project, and it'd be really hard to pull off anywhere else. It attracts and keeps the kinds of people who are fun to photograph, and provides some truly excellent backdrops. For me, the photos are about the environments as much as they are about the cyclists.
What is it you like about cycling in New York City?
There is so much to see and do in New York, and you can see and do a lot more of it if you're traveling by bike. You kind of feel like you're cheating. At the same time, you still know there's more out there to see and do.
Where in New York City do you live/work?
I currently live in Fort Greene, Brooklyn, and work in Morningside Heights, Manhattan. It's a 12-mile ride in each direction.
In what other locations have you also been photographing cyclists?
I took a trip to Tokyo, Bangkok, and Singapore recently, and got some neat pictures in those places. I wasn't really able to dive in long enough to come back with anything too substantial, but there were some fun adventures. I had a great time on the outskirts of Tokyo at a keirin track, for example.
Are there some cyclists or bike events you would love to photograph?
Nothing specific, but I would love to spend a couple weeks on the streets of all kinds of cities to put together an international version of Preferred Mode. London, Bogota, San Francisco, Cape Town, Bogota, Tokyo, Taipei, Copenhagen….. I could keep going…. Basically, anywhere there are people using bikes as transportation.
How do you bike yourself?
I bike pretty well, thanks for asking! I currently ride an All-City Macho Man Disc. It's a steel cyclocross bike. Durable and just fast enough. I try not to use the subway. If more than a couple days go by and I'm not on the bike, I start to get a little weird.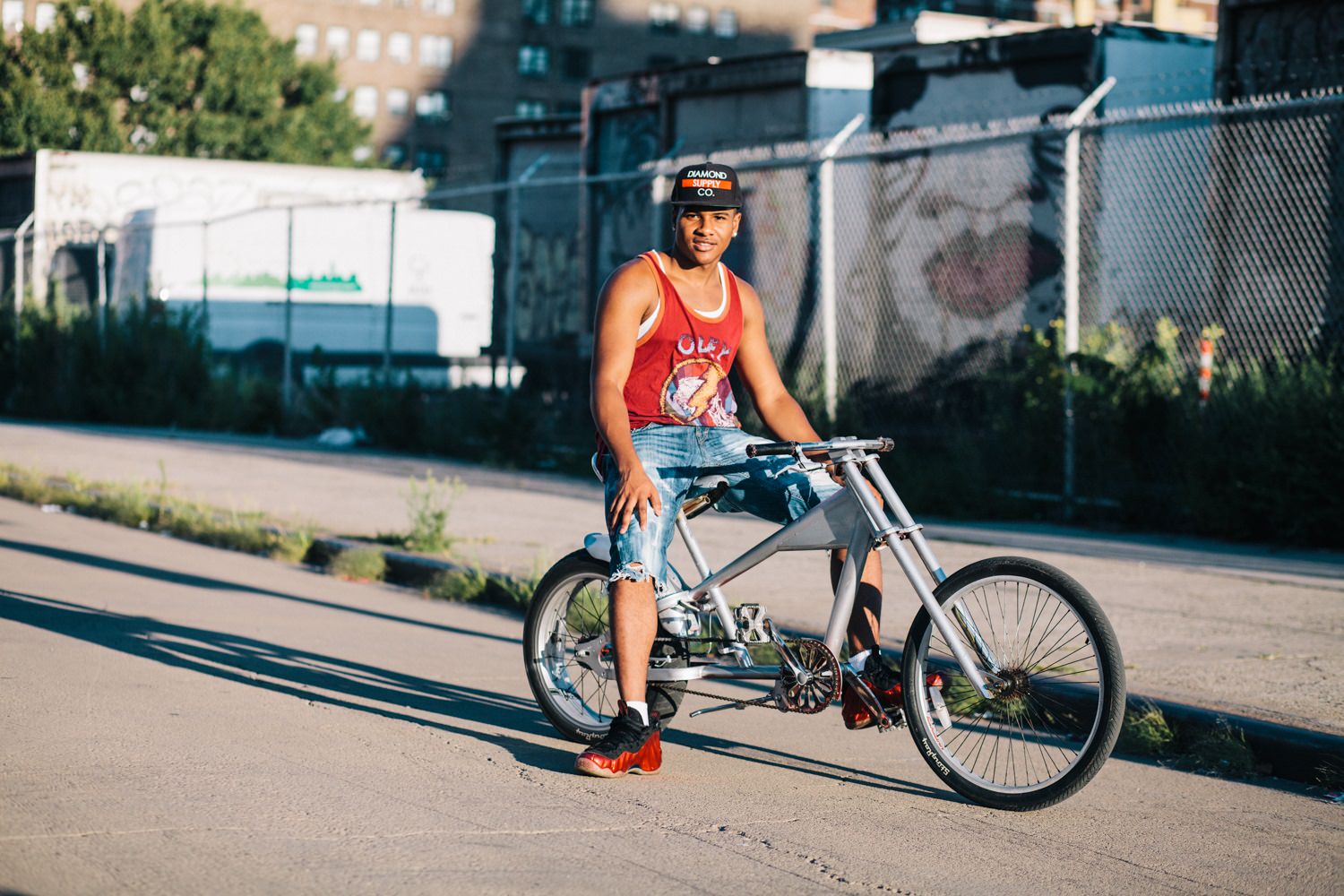 How do you feel about cycling in New York City? There's been a lot of discussion about it.
Cycling is a great option for getting around, and if you ride safely and responsibly, you can mitigate the danger. There are more bike lanes than there used to be… but not nearly enough, and the authorities need to do a much better job of enforcing driving laws and keeping people from driving recklessly.
I feel safe, but I can understand why many people don't. In fact, thanks to this project, I was led to a job at a nonprofit organization called Bike New York, where I am now the Director of Communications. Bike New York runs America's largest free urban bike education program; we teach bike skills to more than 16,000 people every year all over the city. We're all about giving New Yorkers the skills and know-how to ride safely and confidently on New York City streets. We like to say that we're empowering them to "grab life by the handlebars." We organize the TD Five Boro Bike Tour, an annual 40-mile car free ride for 32,000 cyclilsts that's been happening since 1977; it's the largest charitable bike ride in North America, and all proceeds go to our bike education program.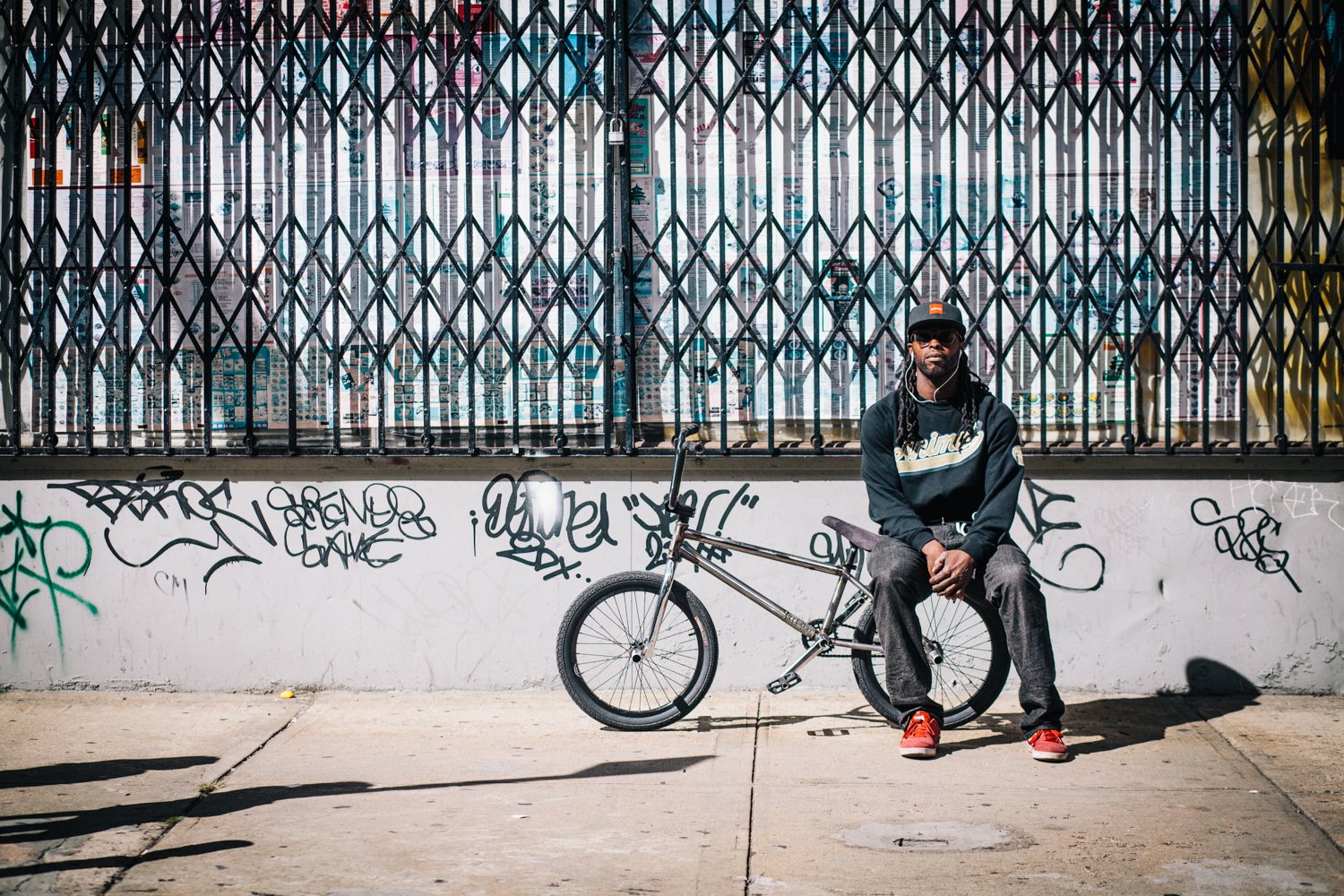 What are your views on space for cars vs. bikes?
Well, first of all, I don't think that it should be looked as at a "VS." situation, because as we all know, when you polarize an issue, it's hard to come up with workable solutions.
However, we need to teach everyone to recognize that roads are public spaces and need to be shared. Unfortunately, when you're driving around in a 2-ton hunk of metal and there isn't much to discourage you from doing so in a reckless and oftentimes illegal fashion, there isn't much incentive for sharing… which is why a more appropriate amount of the roadspace should be allocated for protected bike lanes.
As it is, due to lack of proper infrastructure, people who are choosing a more economic, efficient, and environmentally responsible mode of transportation are put at greater risk and thereby discouraged from riding. And the thing is, everyone, including drivers and pedestrians, benefit from higher ridership numbers and smarter planning. The roads are safer, the air is cleaner, local businesses prosper, and there are fewer cars on the roads. It's good for everyone.