Rebecca Rusch is a legend in mountain biking. 6 x world champion, 4 x Leadville 100 champion and a lot of other incredible achievements.
In this interview she explains a lot about her background, how she train and how she keeps winning.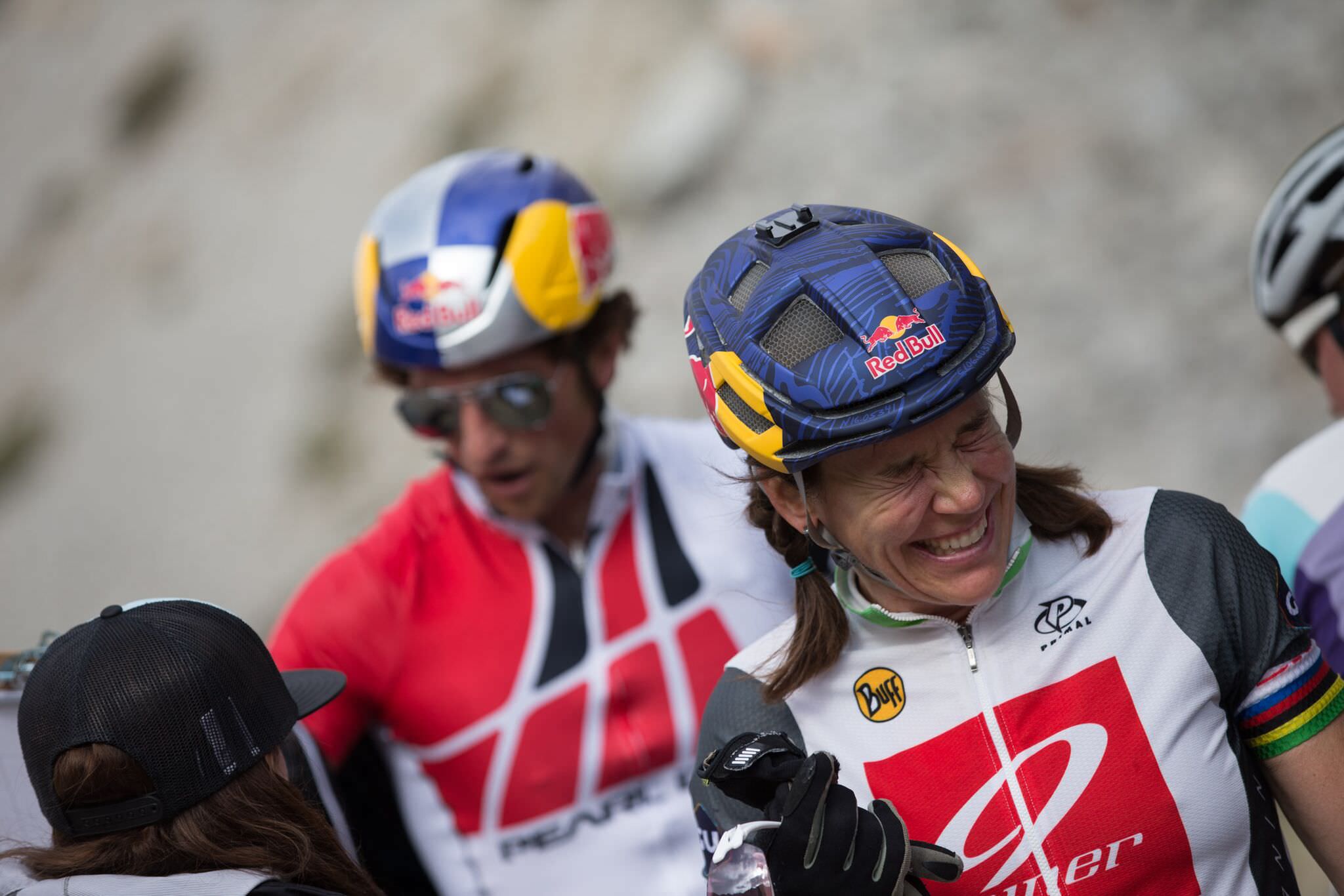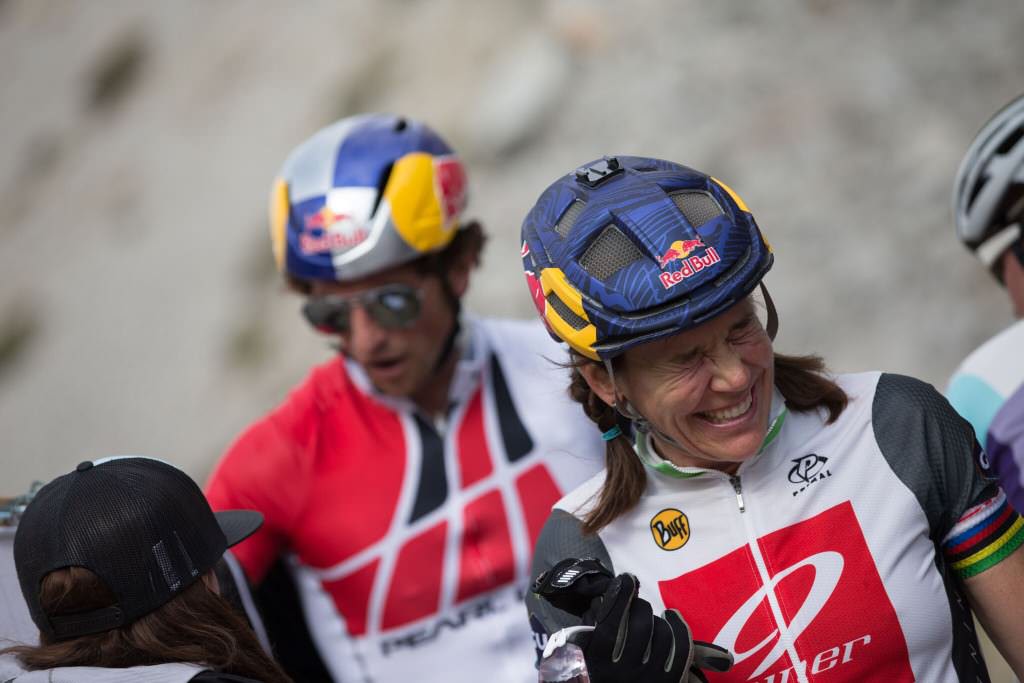 How did you get into mountain biking?
I got into cycling because I lost my adventure racing sponsor. Adventure racing was dying, this was probably eight years ago. I had been adventure racing for 10 years and captain of a team racing eco-challenge all around the world.
I got the call that said, you know, "the party's over, there's no more funding for any of this." And this was in October when we were already planning for the next season and so I was like, "oh OK, plan B."
It was super unexpected, launched a whole second career, and it's actually really exciting.
I've been able to parlay all that into teaching women's programs and now I'm writing a book and doing all this other stuff that was launched because on a whim I tried cycling, going "OK, I guess I'll do that."
The thing I was worst at became my career. At 38 I became a professional mountain biker.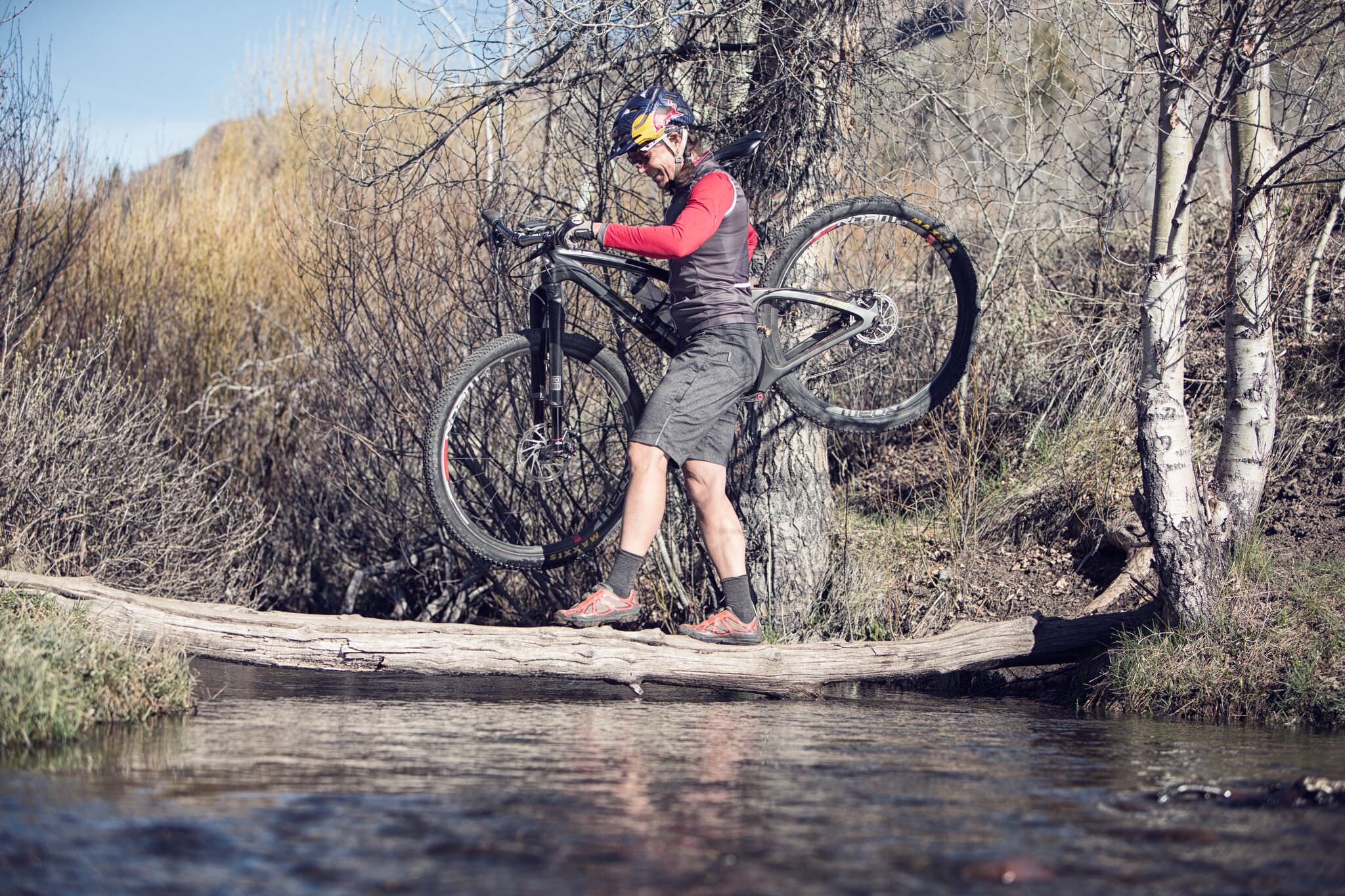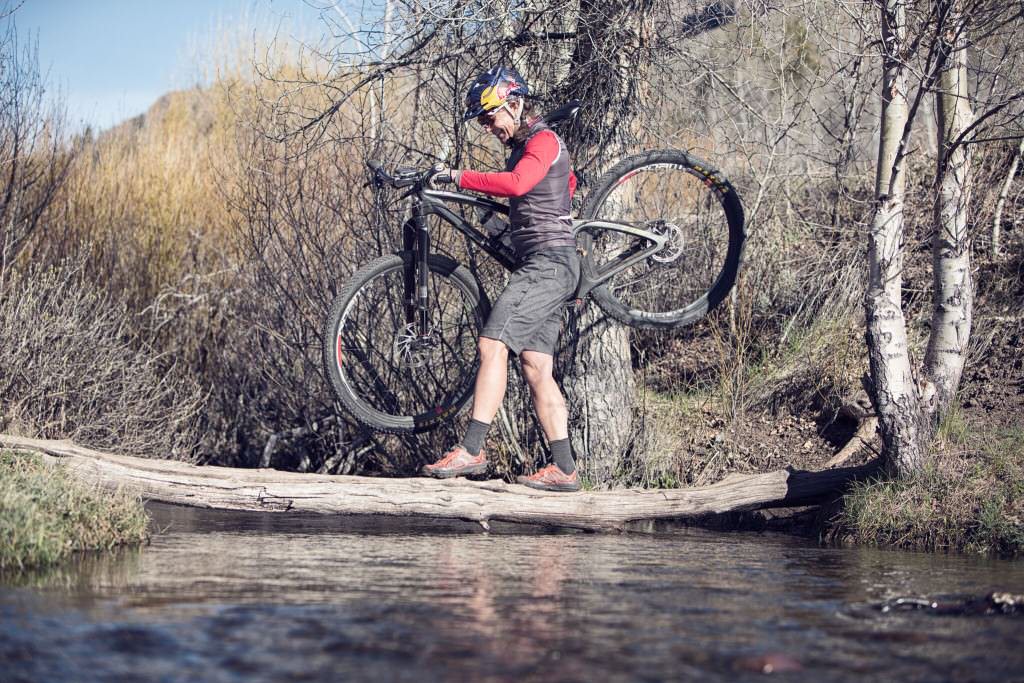 Mountain biking used to be your least favorite endurance discipline. How did you get from that to being a world champion mountain biker?
Eco-challenges and adventure racing are 7 to 10 day-long events, so I had tons of endurance, not a lot of skill, and ironically mountain biking was my absolute worst event.
In adventure racing you have to run and kayak and rock climb and navigate and do all this other stuff and cycling—I hated. It was the worst of all of them, I was terrible at it but 24-hour mountain biking was the longest thing that could play up all my endurance.
Mentally I had the endurance to go for a long time. At the beginning, I didn't have the skill but that launched a whole mountain biking career. It was totally unexpected. I kind of like laugh because I wasn't supposed to be a cyclist. But a lot of people don't know I have a longer background as part of adventure sports and tons of other things.
All my friends who knew me through adventure racing are like, "you were so bad! Like I can't believe you became a cyclist!" But it's kind of funny because now, most fans and stuff know me as this cyclist.
The way I got better was from education, practice, getting a coach, learning from others who were better than me and swallowing my ego.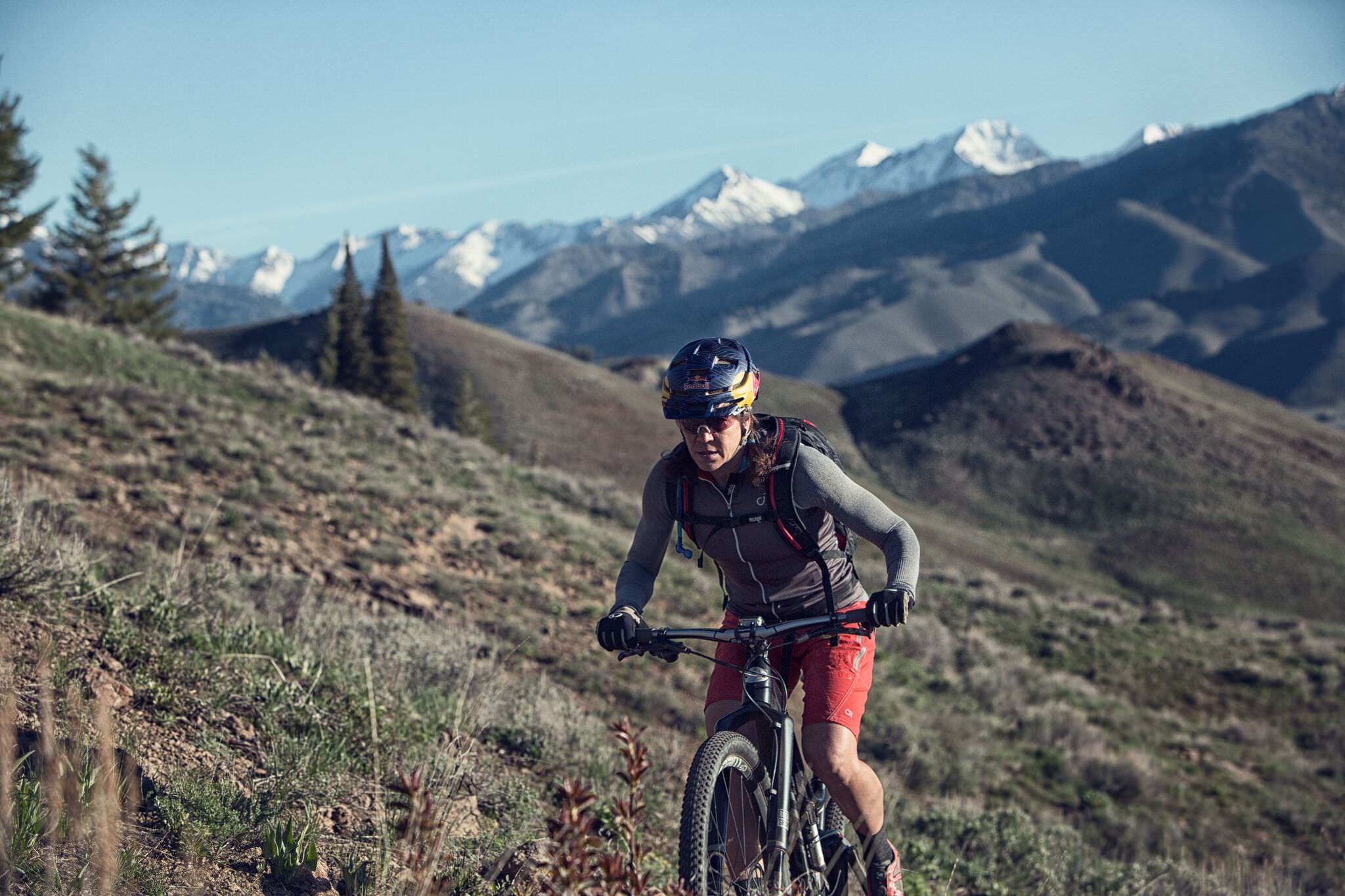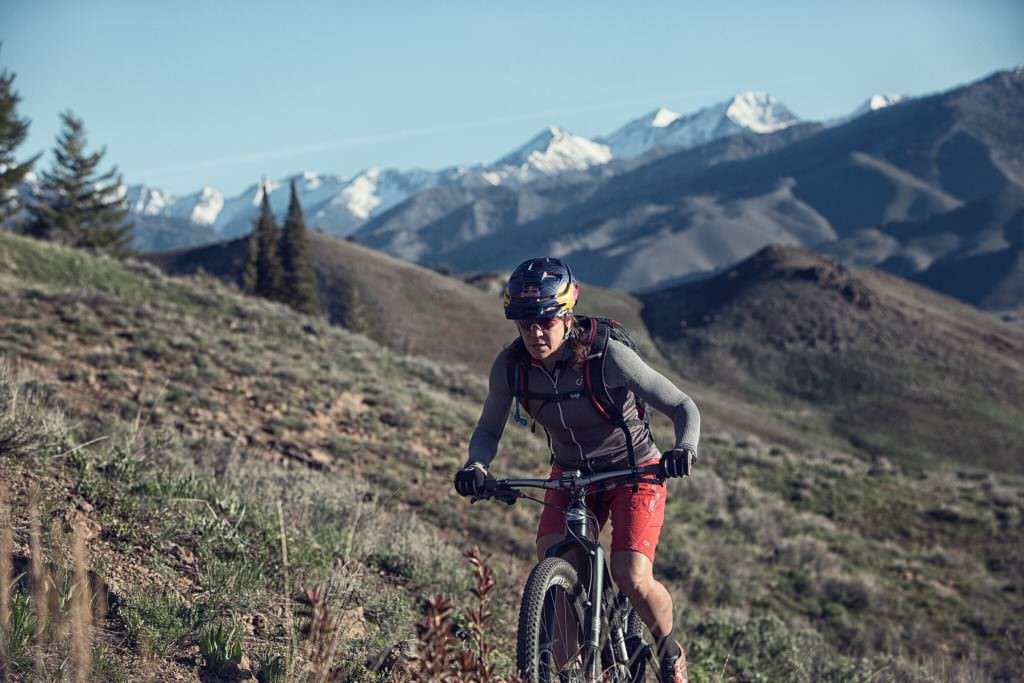 Were you surprised when you entered your first solo mountain bike race and won?
Yes! When I entered a 24-hour mountain bike, solo, on the encouragement of some friends, I had no clue I'd be on the podium. I won the whole thing and beat all the guys as well.
Technically, I wasn't a great rider, but I had no problem going all night. From adventure racing, I had pacing, nutrition and going long pretty dialed. A 24 hour race actually felt like a sprint to me.
The win was totally unexpected, but it launched a secondary career and I'm grateful that I found cycling.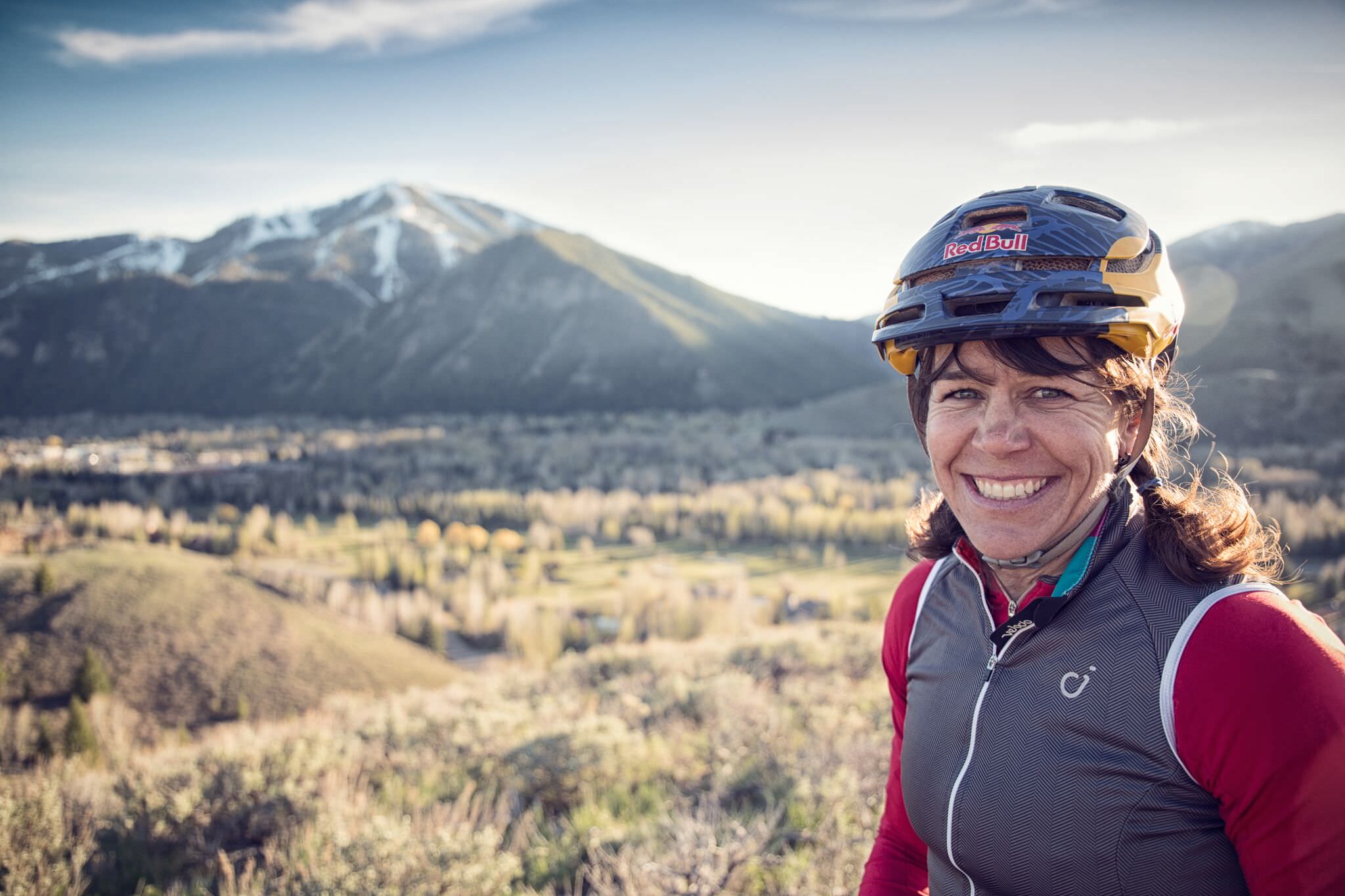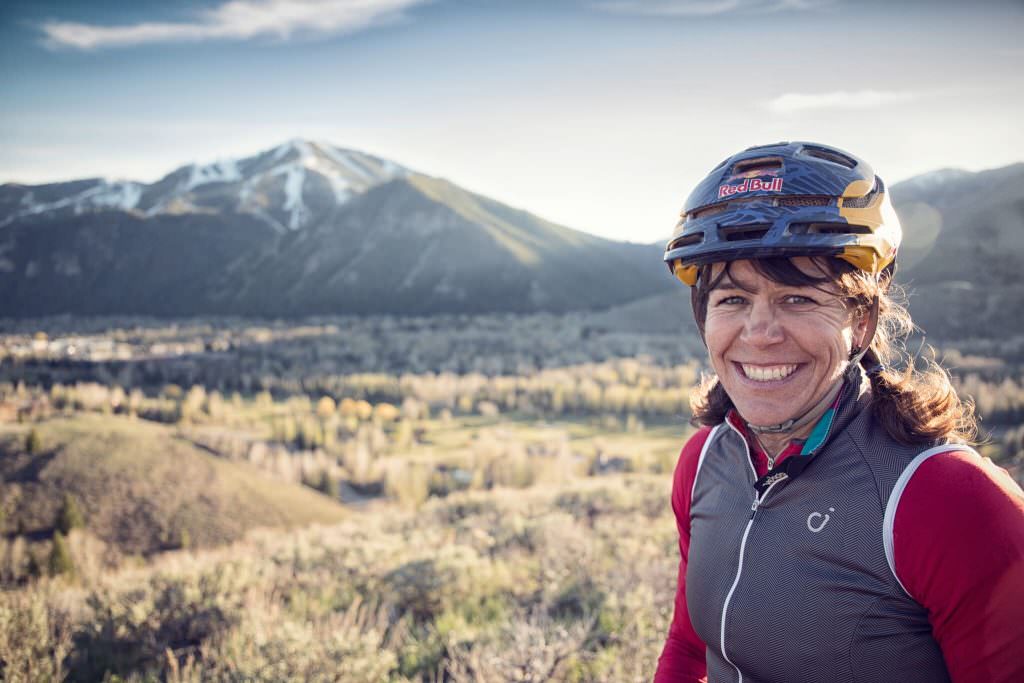 There have been reports that you are finished with 24 hour solo mountain bike racing. Is that true?
I transitioned out of 24 hour solo mountain bike racing years ago. My last 24 hour solo World championships was in 2009, which was my 3rd world champ win in a row.
It took me a long time after that race to recover from a lung infection and I decided that I wouldn't race 24 hour solos anymore.
My interest and motivation was already moving to stage racing and 100 milers like Leadville. 24 hour solo racing seemed to be really hard on my lungs and I just felt it wasn't good for my health to keep doing it.
I had proven everything I wanted to in that space and was motivated to try some different types of bike racing. I am certainly not done racing, but just transition to different types of mountain bike racing.
I think that is the key to a long career in sports, is to keep following your passion and not be afraid to change things.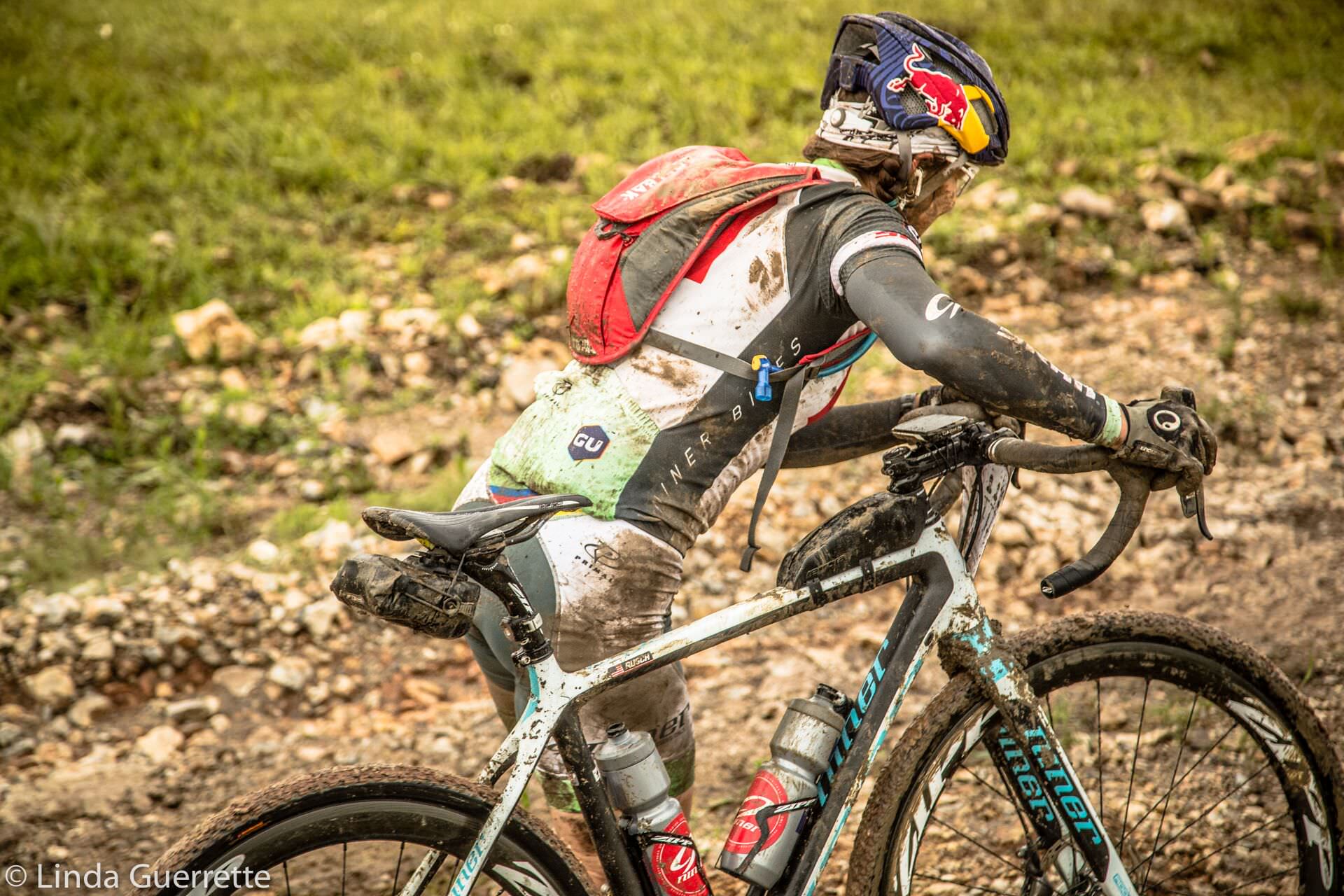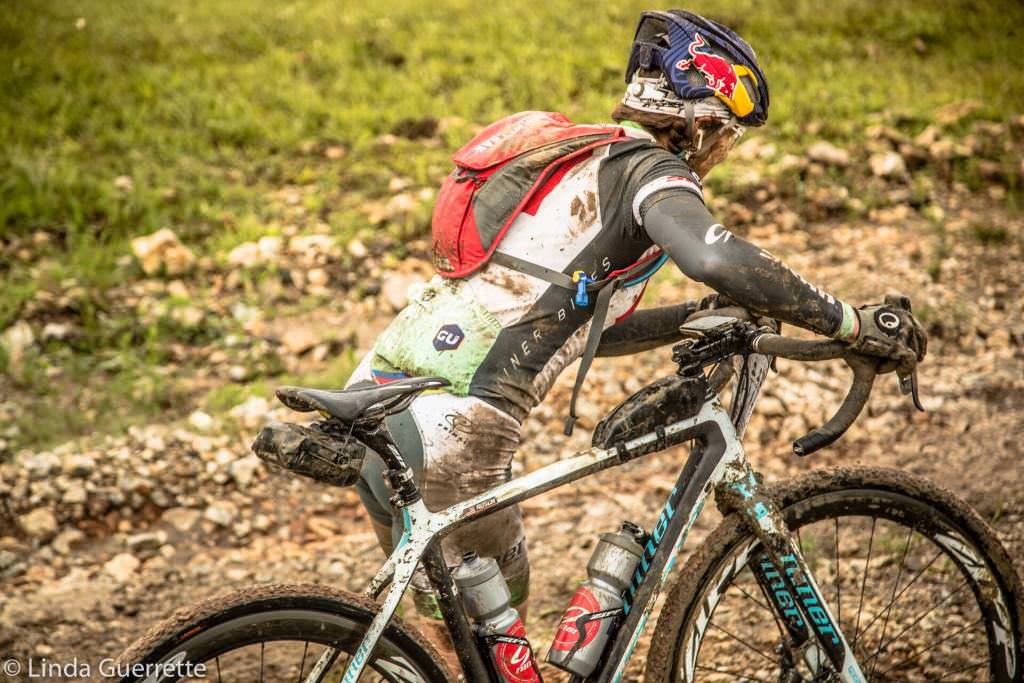 What kind of training do you do? And how do you balance it against 'real life'?
My workouts vary depending on my goals. I have a great coach, Dean Golich, who is a huge motivator, is objective, sees the bigger picture, and can interpret all of my data and spreadsheets.
Most of my training is on the bike, but I also run, hike, cross country ski, back country ski and occasionally swim.
I do a lot of backcountry skiing here in the winter, cross country and backcountry skiing. I don't really take the chairlift, even though I live in the ski area, I make a point of hiking uphill and skiing down.
I run with my dog. I mix it up, I still climb a little bit, and I believe that it's pretty healthy to get off the bike for part of the year, doing some cross training and some other things for mental and physical breaks.
It is a hard task to balance training and my business, Rusch Relations. Not only do I race, I put on clinics and rides, am an author, and produce my hometown event, Rebecca's Private Idaho.
Aside from all of that, I am an advanced EMT, backcountry rescue professional, and firefighter.
How do I balance it all? Well, I'm still working on that. Sometimes a really long race is a blessing to be able to walk away from all of the other work stuff that piles up.
There is much more to being a professional athlete than most people think.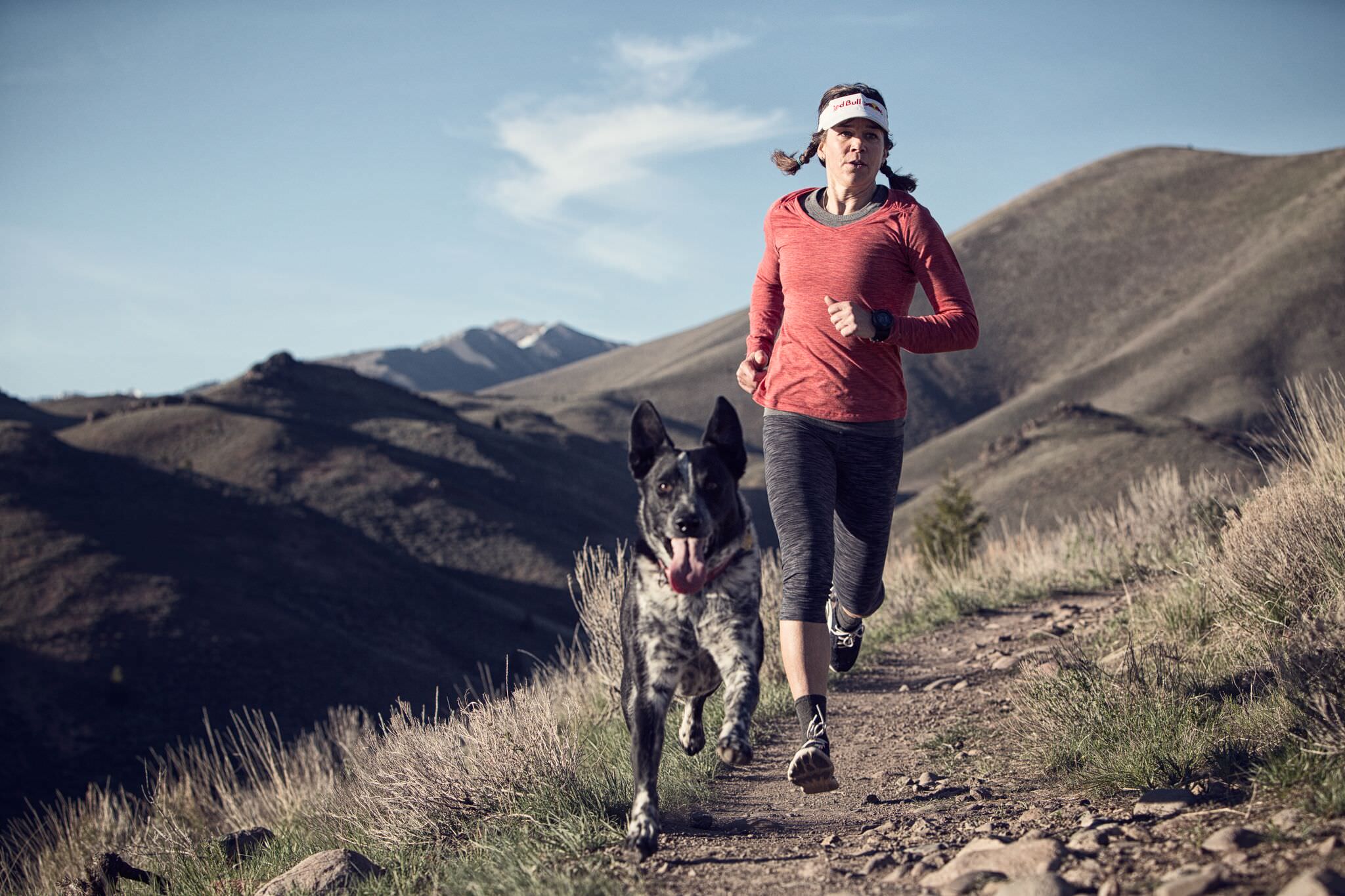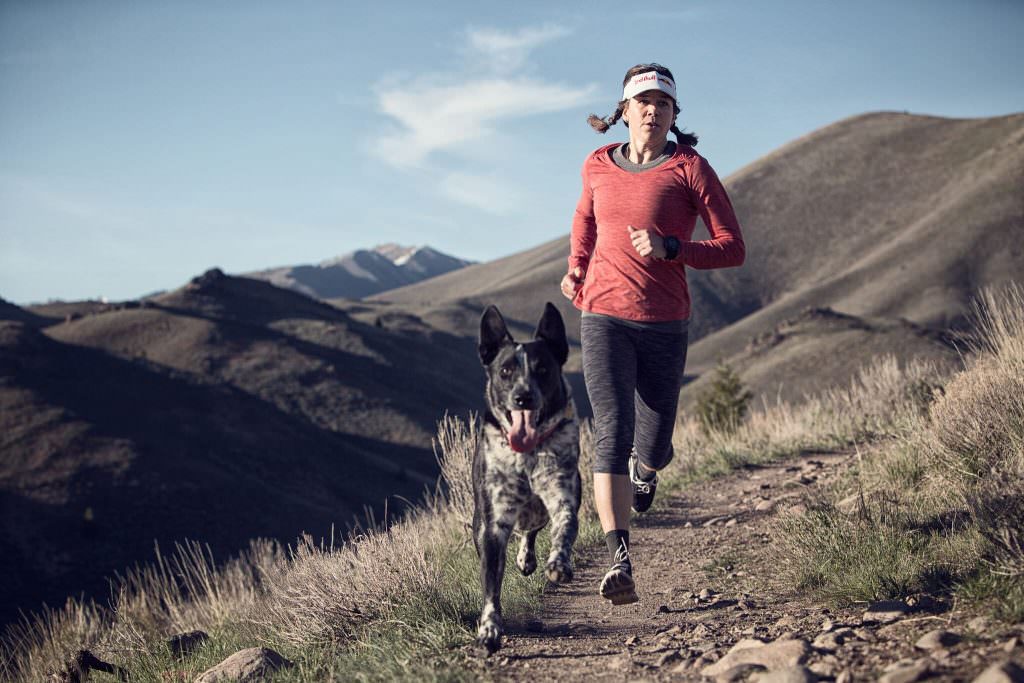 How does your many years of experience affect your riding?
There are so many athletes blowing expectations out of the water and I don't think anyone knows what's possible yet. Equipment, training knowledge, technology and experience are all improving at a staggering rate and you are seeing the result in older athletes who are still getting faster.
For me, I am still seeing improvement in my Red Bull Performance testing and race performances.
As far as injuries, I'm either lucky or smart or both! I have not been plagued by injury over the course of my athletic career.
I've had occasional tweaks and bruises, but I've never had a really serious injury that has taken me out for a long time. I swear by good nutrition, lots of sleep, the foam roller and cross training.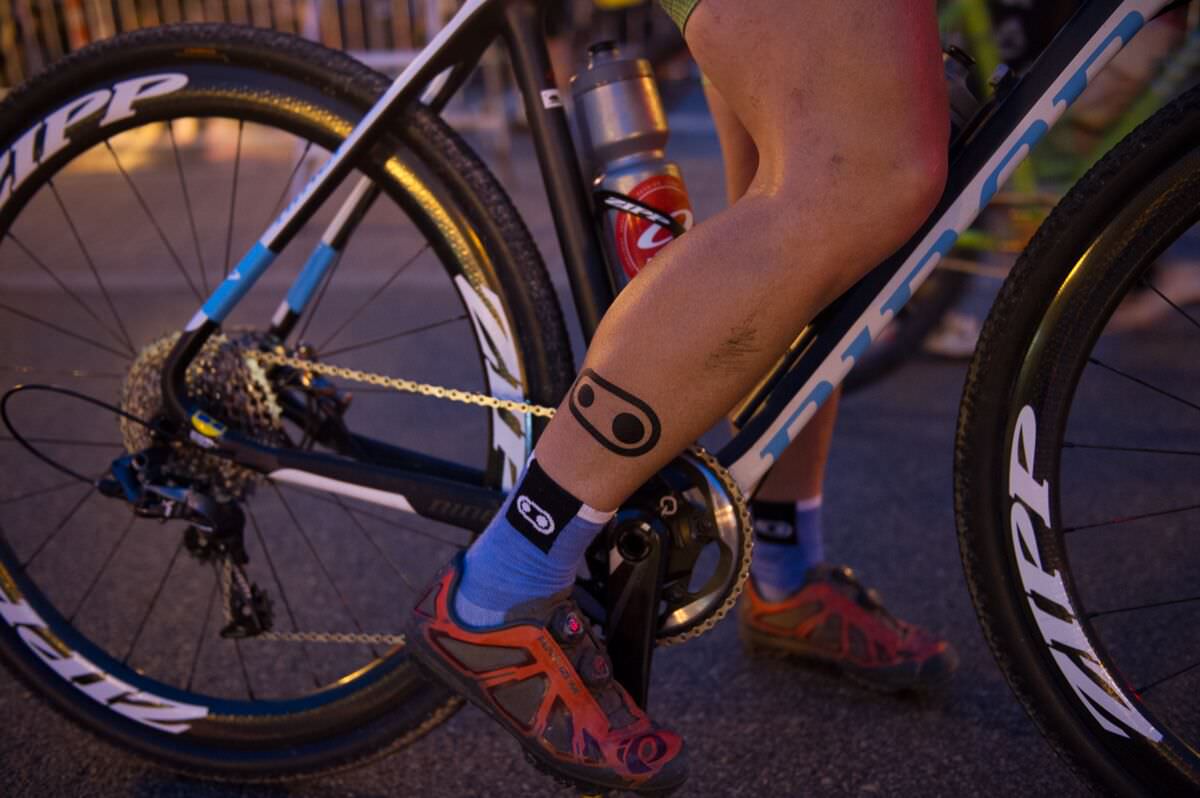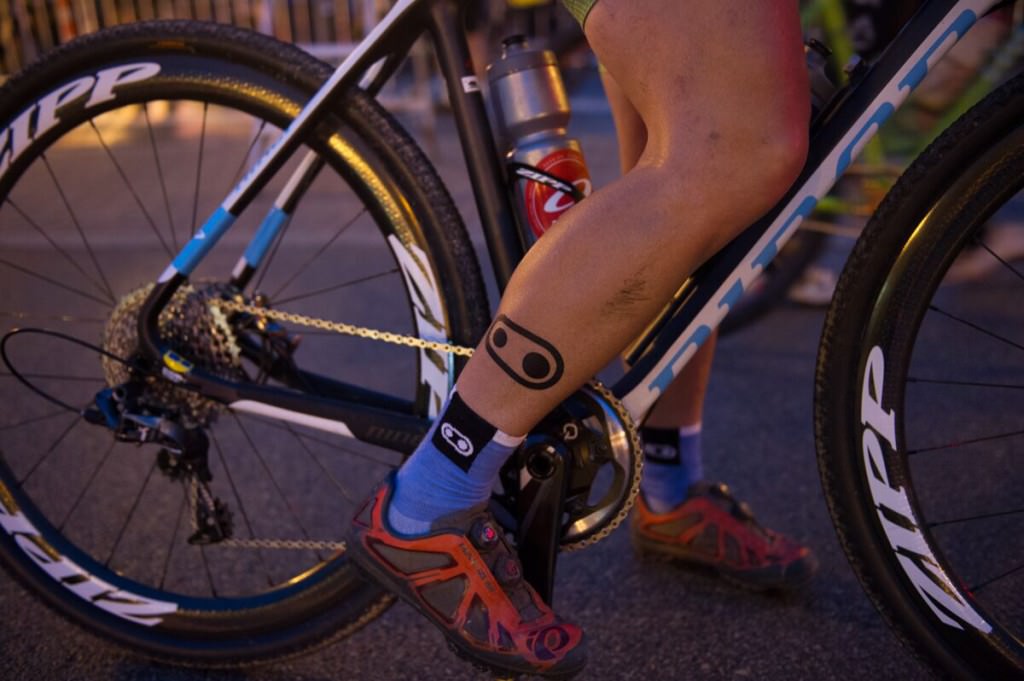 What do you consider most important: Skill and ability or guts and sheer determination?
Well, I think that my cycling career proves that you can achieve a lot with sheer determination, even if your skills are lacking. It's not to say that I don't work on skill development all the time, but you can learn those things.
Attitude, commitment and determination are things that are harder to teach, but are essential for success.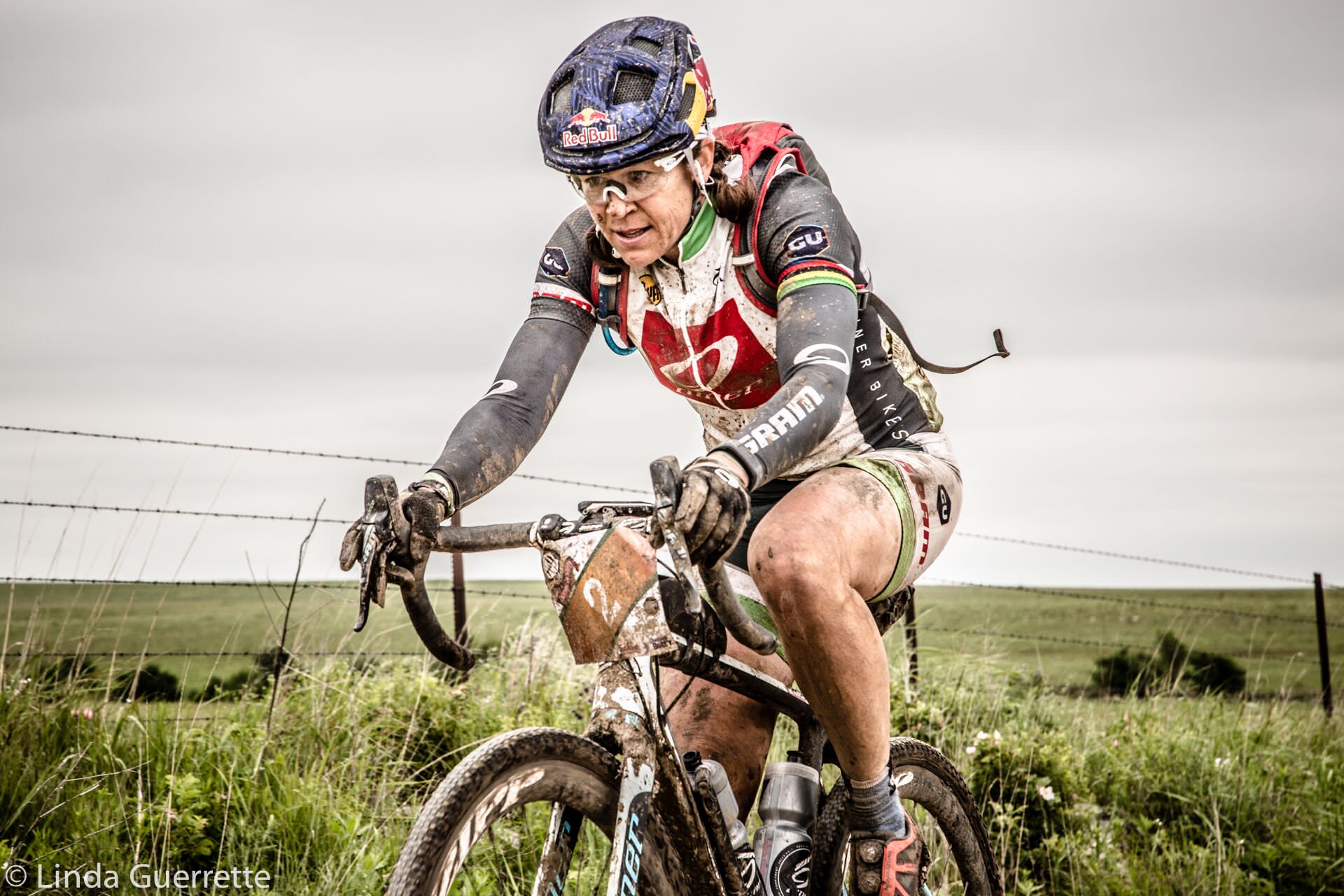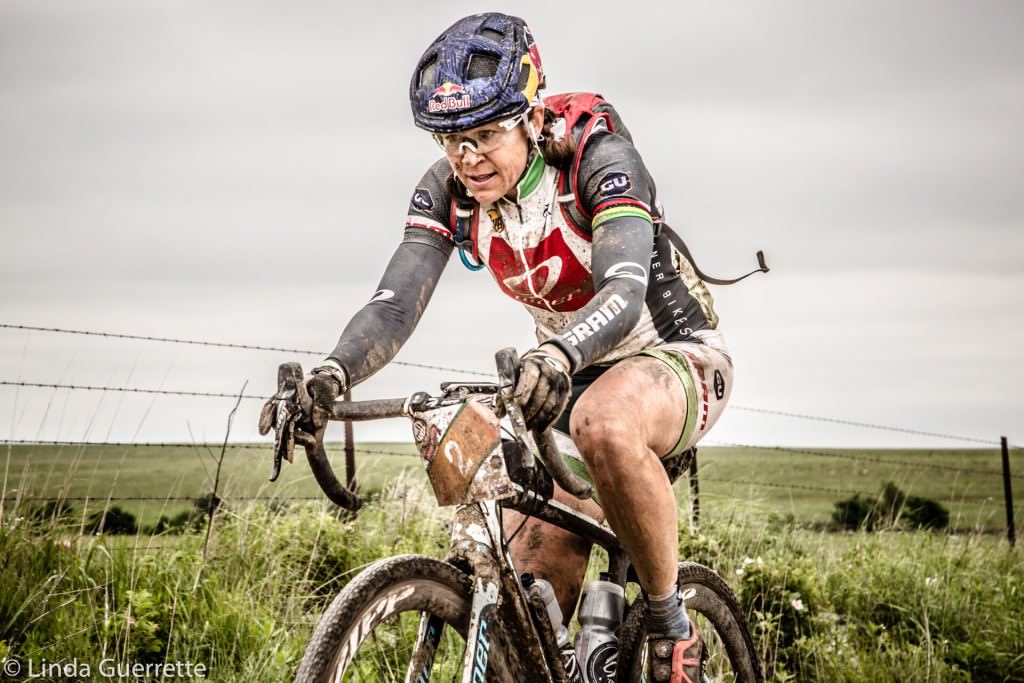 What kind of bike do you prefer?
My main MTB race bike is the Niner JET 9 full suspension, however I do have a Niner AIR 9 RDO hardtail and the BSB 9 RDO gravel grinder bike. There are times when I choose a different bike to race or ride. There are some race courses where suspension is just more effective and efficient. It's really personal preference.
I will say that I've been riding a 29 inch wheeled bike for 7 years and will never go down in wheel size. For me, it's more efficient and I ride better on the bigger wheels.
The bottom line is that bike choice is personal preference and as long as someone is having fun on two wheels, then that's all that matters.
My bikes come set up pretty sweet for me. I may change out the saddle and of course make adjustments to make sure the dimensions sit right.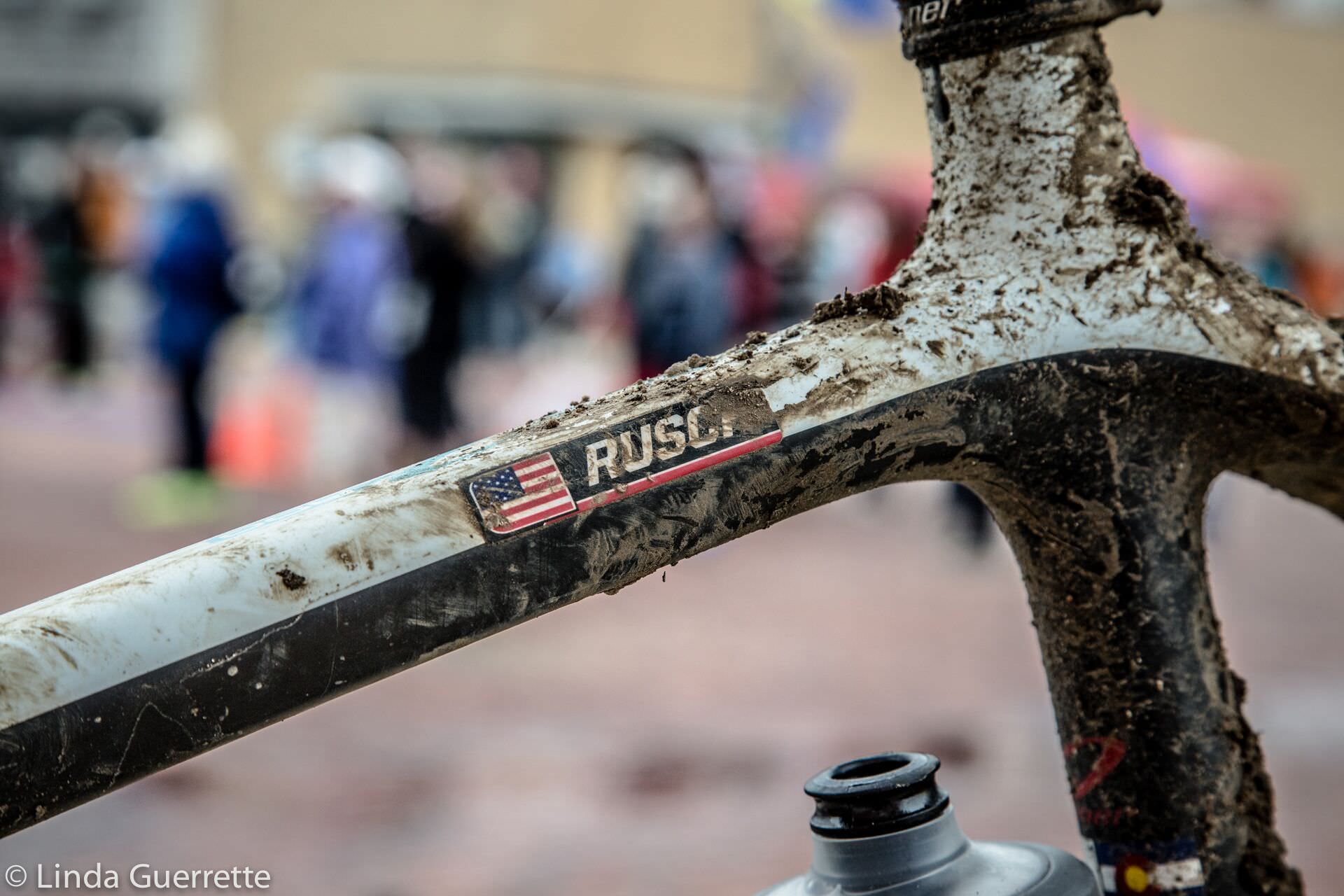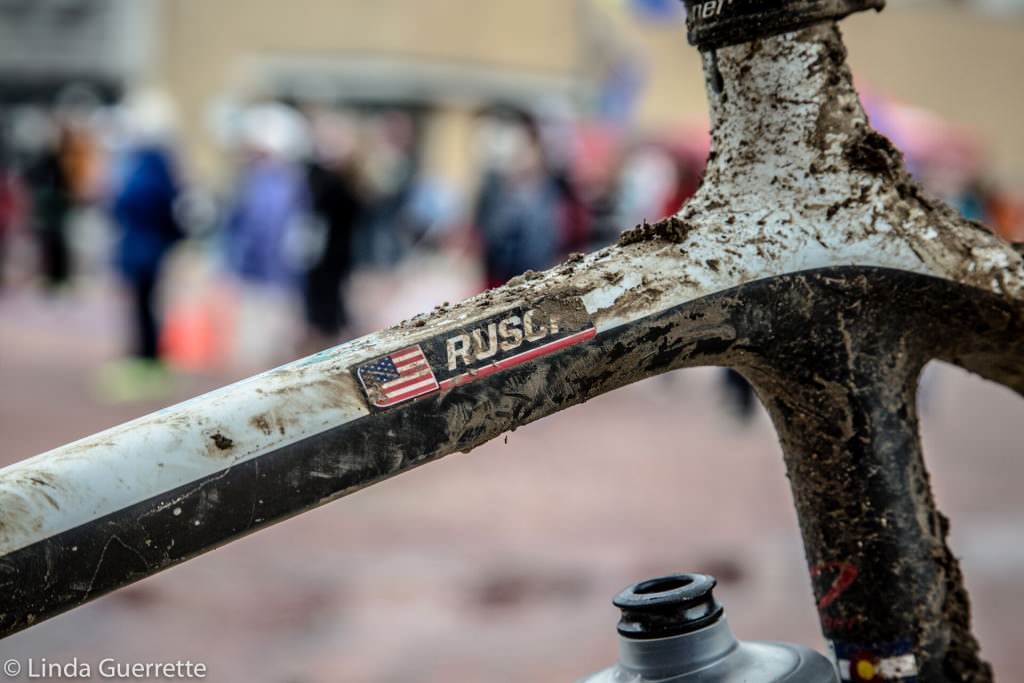 You are a huge inspiration and hero to many people, but who inspire you?
My high school cross country coach had the biggest impact on my career because he was my first exposure to athletics, teamwork, coaching, setting goals and hard work.
He inspired me and the rest of the team by pushing us in a patient and supportive way. He made us want to work hard and our efforts paid off.
The trajectory of my life was forever changed by joining the team and having such a positive experience for those four years.
A more current mentor has to be Marla Streb for her non-traditional jump into mountain biking and the way she exploded onto the scene. She's a super talented rider and really smart business woman. I admire her riding and even more how she's conducted herself throughout her career.
---