When we made our velomobile graphic, I emailed a bit with Carl Georg Rasmussen – the creator of the rather famous Leitra velomobiles. While emailing, I asked Carl Georg if he could tell us a bit about the background of the Leitras and how he started making them: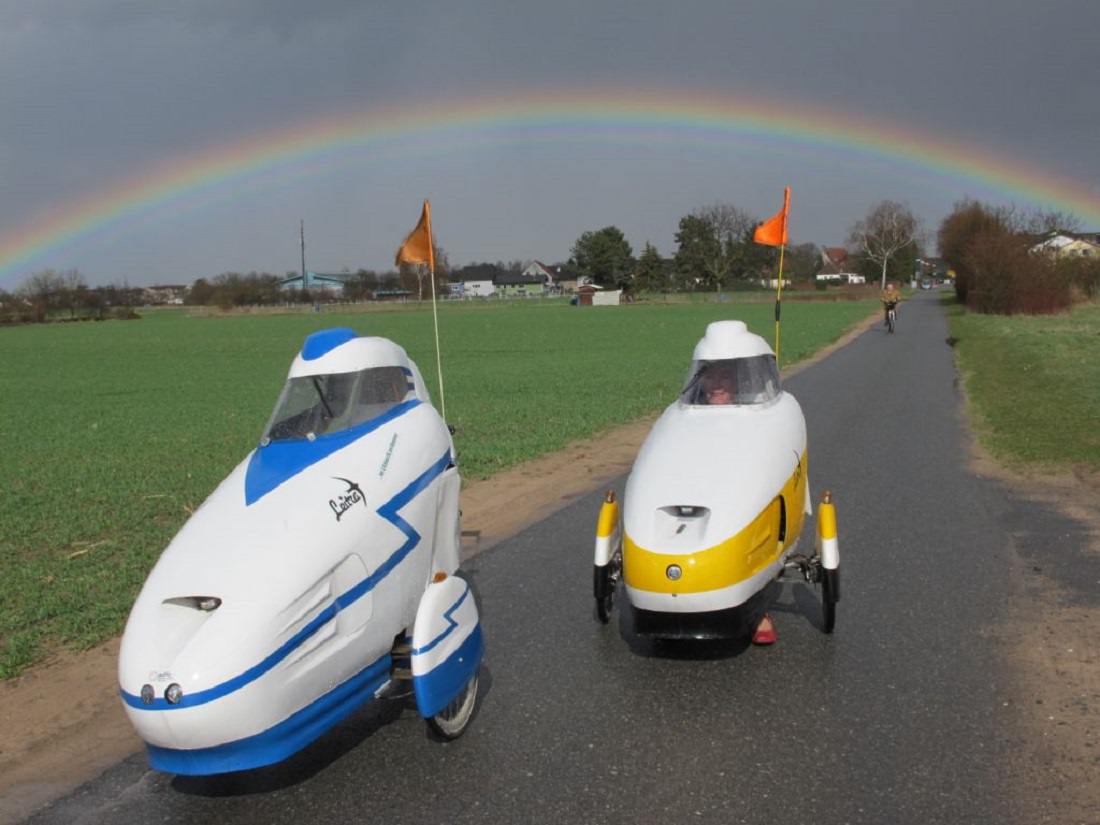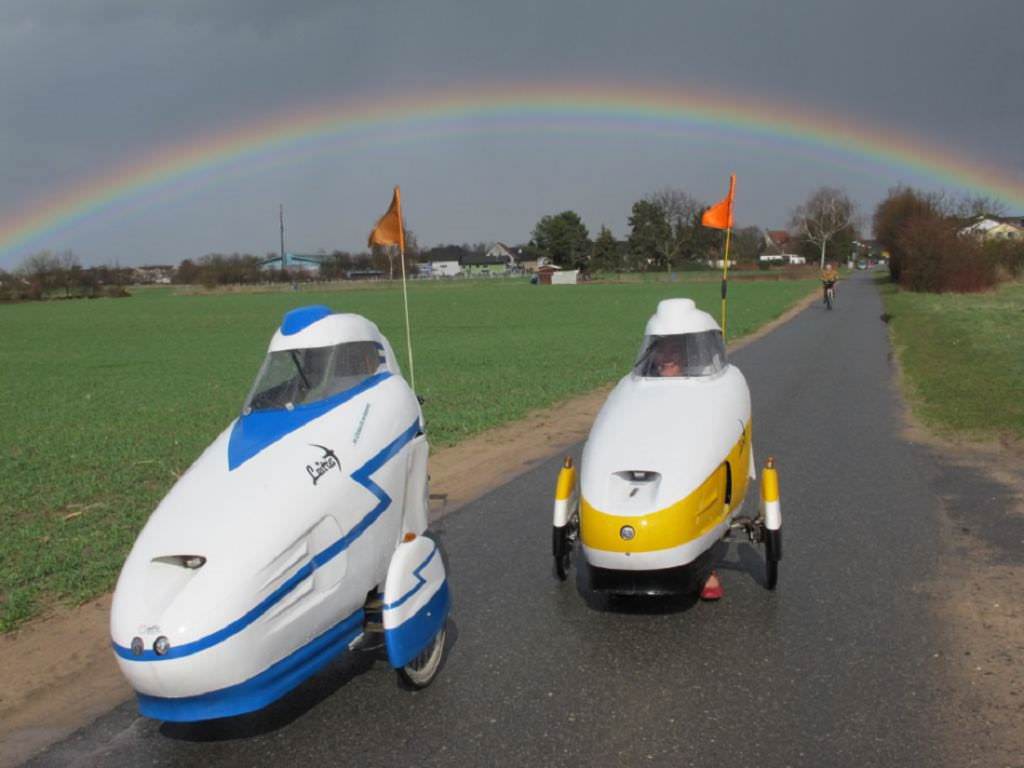 Before the Leitras
I have always been fascinated by airplanes and bikes. They open up the world and give you a wonderful feeling of freedom. They make you mobile using refined technology.
That's why I very early became a pilot of gliders and private airplanes. I graduated from the Technical University of Denmark (DTU) with a MSc in mech. eng. and a PhD in physics, and afterwards I was working in the industry, DISA Electronics, as head of research and development. I had to travel a lot, and often did so in a private airplane with a bike as part of my luggage. The bike made it possible to continue by my own power on the ground.
For some time I was associated with the ministry of environment as a noise expert, specialized in road- and airport noise. Later I returned to DTU as head of the research and information office.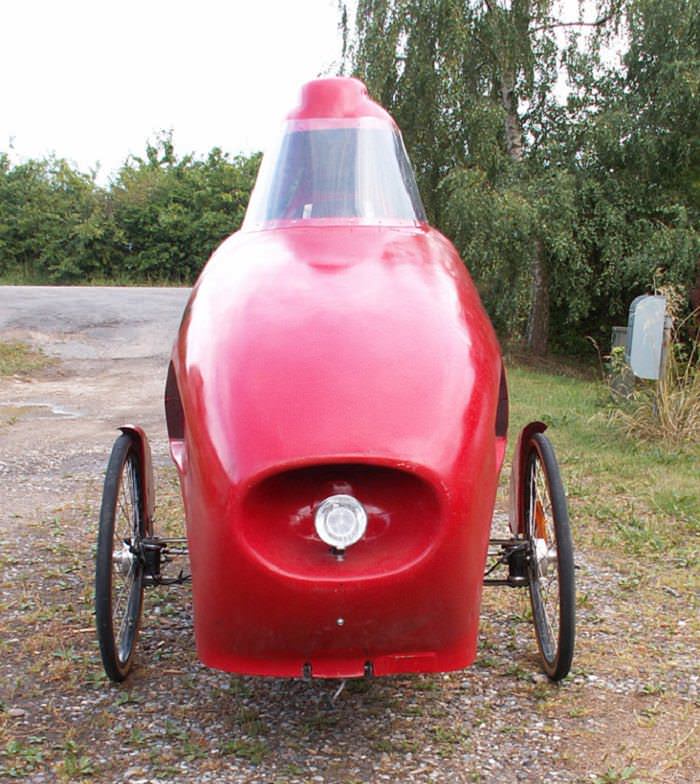 The oil crisis and the first Leitra
At DTU I was member of the polytechnical flight group and involved in the construction and building of gliders and special airplanes.
Then came the first oil crisis, where the gasoline prices increased dramatically. A few years later the second oil crisis came, and the government had to forbid car driving on Sundays. The highways were open for us cyclists.
It was a wonderful time, but on a serious background. New and more sustainable ways of transportation, that use less energy, had to be found. That lead me to the idea of developing a modern velomobile and that's how the Leitra was born (the name comes from Danish, "LEt Individuel TRAnsport" which means "light individual transport").
I tested the Leitra at a number of amateur races, for example the Danish race "Sjælland Rundt" (320 km) several times. Afterwards I did Oslo-Trondheim-Oslo (1080 km) and Paris-Brest-Paris (1250 km) as the first long distance velomobilist in Europe.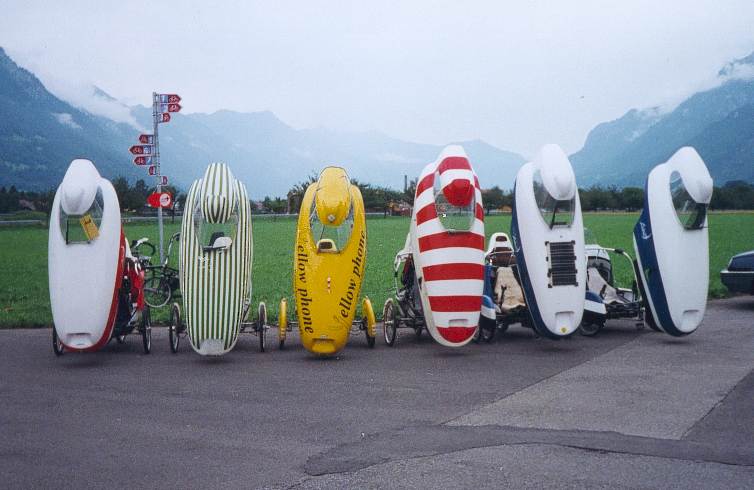 More than 300 Leitras have been sold
In 1991 I resigned from my position at DTU and became a fulltime entrepreneur developing and producing velomobiles. The sales in Denmark were slow, but it was possible to sell more than 300 Leitras in Europe, United States and the Far East.
Especially the Germans were very interested and they are still faithful customers. It was a bit of a challenge when the bikes had to fit both a 2 metres tall giant and a small woman that was only 1,5 metres, so it was necessary to build different sizes.
To increase the interest in velomobiles, I started a series of "European Velomobile Design Seminars" in 1993. The first was held at DTU, and there has now been 7 seminars in Switzerland, Germany, the Netherlands and Denmark.
All of the seminars are well documented with seminar proceedings, and the 8th seminar is planned to be held in Austria in October 2015.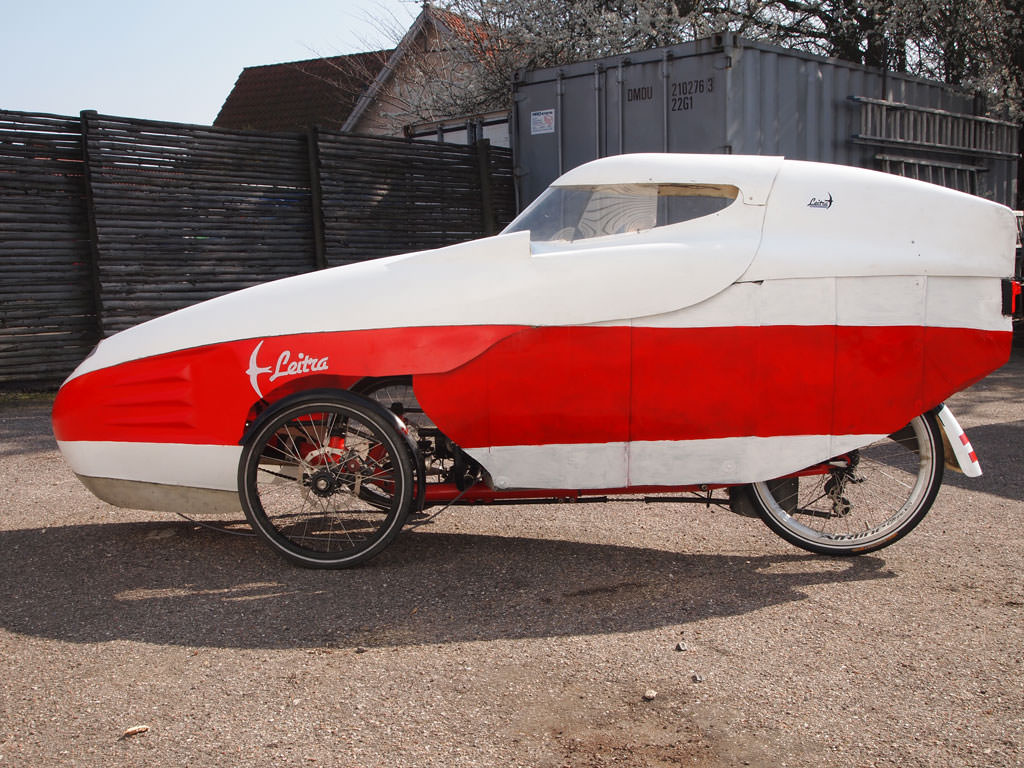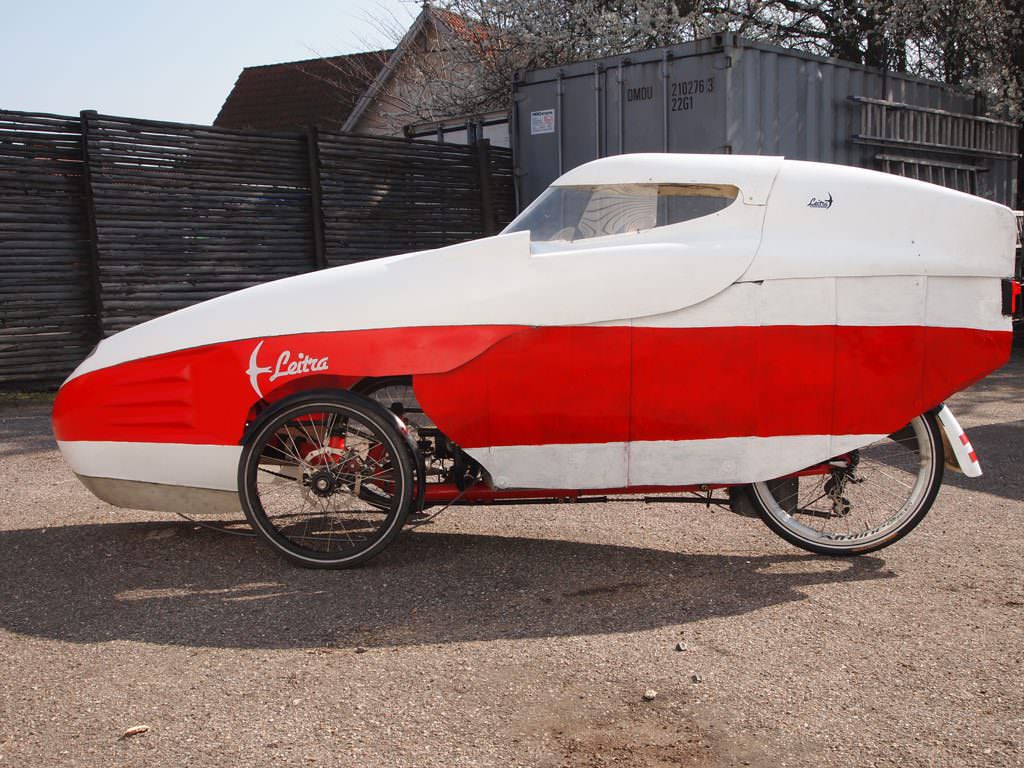 Leitra Wildcats for lowriders
The seminars have stimulated the development of velomobiles and several manufacturers have appeared in Europe in the last 15 years (especially in Germany and the Netherlands).
Velomobiles for racing are especially popular. They are very low and narrow, so they can reach high speeds. Every year many high speed competitions are held in Europe and in the United States.
As a response to that trend, I developed an aerodynamical fairing for low three-wheeled recumbents. It got the name "Wildcat" and has so far been sold to customers in Germany, France, Thailand, South Korea and the United States. The classic Leitras aren't build for racing.
The specifications are different for practical everyday velomobiles, which can also be used for long distance travelling. Especially in relation to luggage capacity, comfort, maneuverability and safety.
Equipped with an electric assist motor, the Leitra works as hybride microcar, where you can use the pedals to help create the necessary power. The power generated by the pedals is also good to have in reserve, if the battery runs out during a ride.
Personally I have mostly been riding velomobiles without an assist motor, so I could stay in shape. I ride around 10.000 kilometres a year (I haven't had a car for 30 years).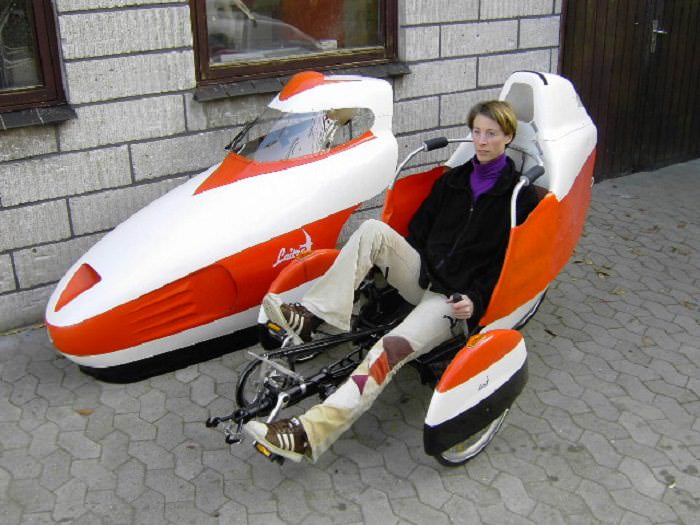 All Leitras are custom built
No two Leitras are exactly the same. All are built after the customers specifications in relation to both size, color and equipment.
In Germany a group of doctors have replaced their car with a Leitra. Now they happily go on home visits with the doctor bag in the trunk. They say "The Leitra makes us more convincing, when we prescribe exercise to overweight clients".
Young fathers and mothers have got built in child seats in their Leitras. They might also connect a trailer to the Leitra for slightly bigger children.
The Wildcat and the Leitra are produced on license in both France (www.velovergne.fr) and Austria (www.bike-revolution.at). In Austria they are produced under the name Leitra Avancè.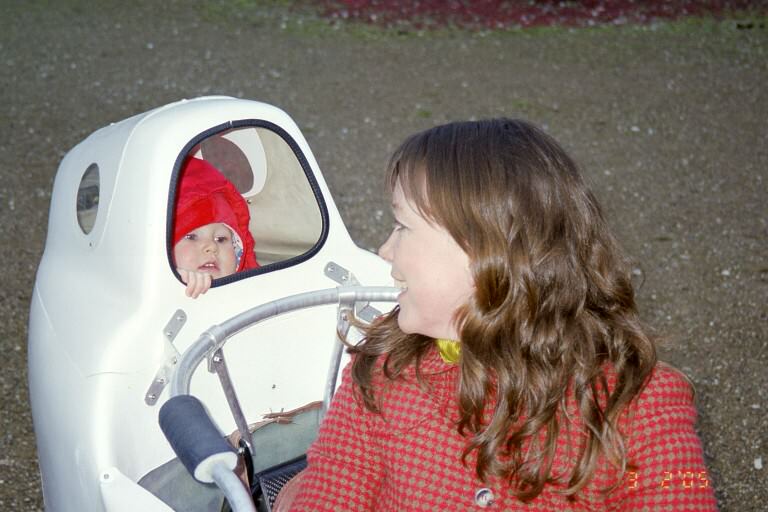 ---
If you want to know more about Carl Georg and his Leitras, you might be intersted in this video.