The Transcontinental is one of the most extreme races in the world. 4000+ km (2485+ miles) from Geraardsbergen, Flanders in Belgium to Istanbul in Turkey.
The whole race is unsupported, so there are no team cars and no fresh bikes if your bike breaks down. You are on your own and have to fix all your bike problems yourself.
It's also you alone who have to find out what to eat and where to sleep, so it isn't uncommon that the competitors eat everything they can find on the way and sleep under a tree or in bus stops.
This year the race was won by Josh Ibbett from United Kingdom. In this interview he explains how he prepared for the race, so he could win it by riding a total of 4239 km in just 10 days (that's more than 420 km a day!)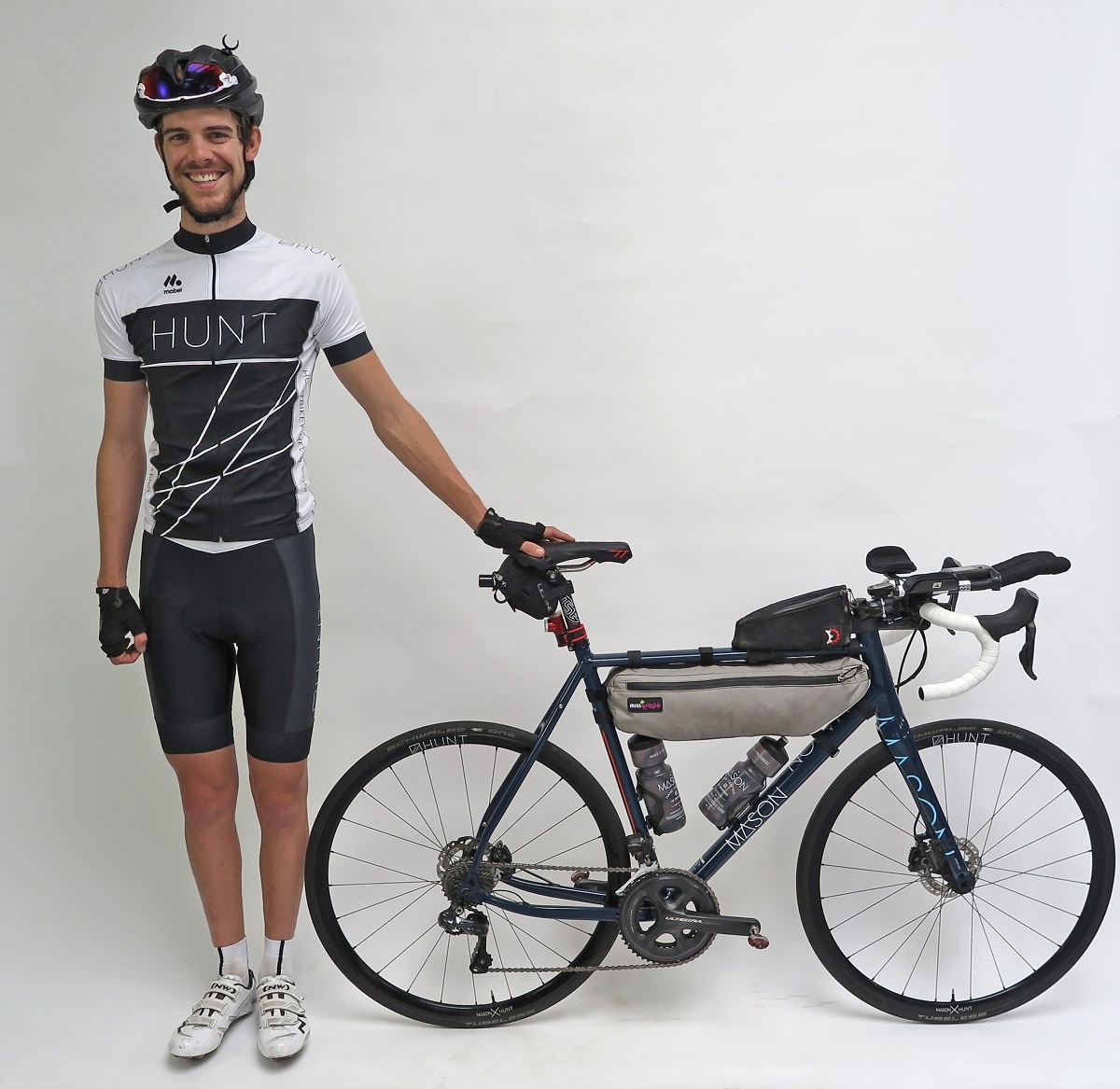 How did you prepare for the Transcontinental?
I spent the first 3 months of 2015 touring South East Asia and New Zealand on my MTB. This gave me a solid fitness base which I then build upon in the run up to the race. I chose to race in the Transcontinental because I love racing and I love exploring the world on my bike…TCR is quite a good fit!
I use ridewithGPS.com to plan my route and then download it to my GPs, but I didn't plan out where I should eat and sleep before the race! Instead of this, I have a routine that I know works. I go to bed between 12 and 1am, sleep for 3 hours and then have a breakfast, lunch and dinner break. I have no idea how many km of training I was doing per week!
It also massively helped that I had raced before. I made lots of mistakes in 2014 that I learned from. I don't think I was much fitter in 2015, I just made less mistakes and stopped less often. Before that, I raced the Highland Trail Race in Scotland but unfortunately had a major bike mechanical and was forced to abandon whilst in the lead.
In regards to my competition, I didn't really think about my competitors too much if I'm honest. I decided focusing on my own race and plan was the best option. There is plenty of other things to worry about in my own race without worrying about everyone else!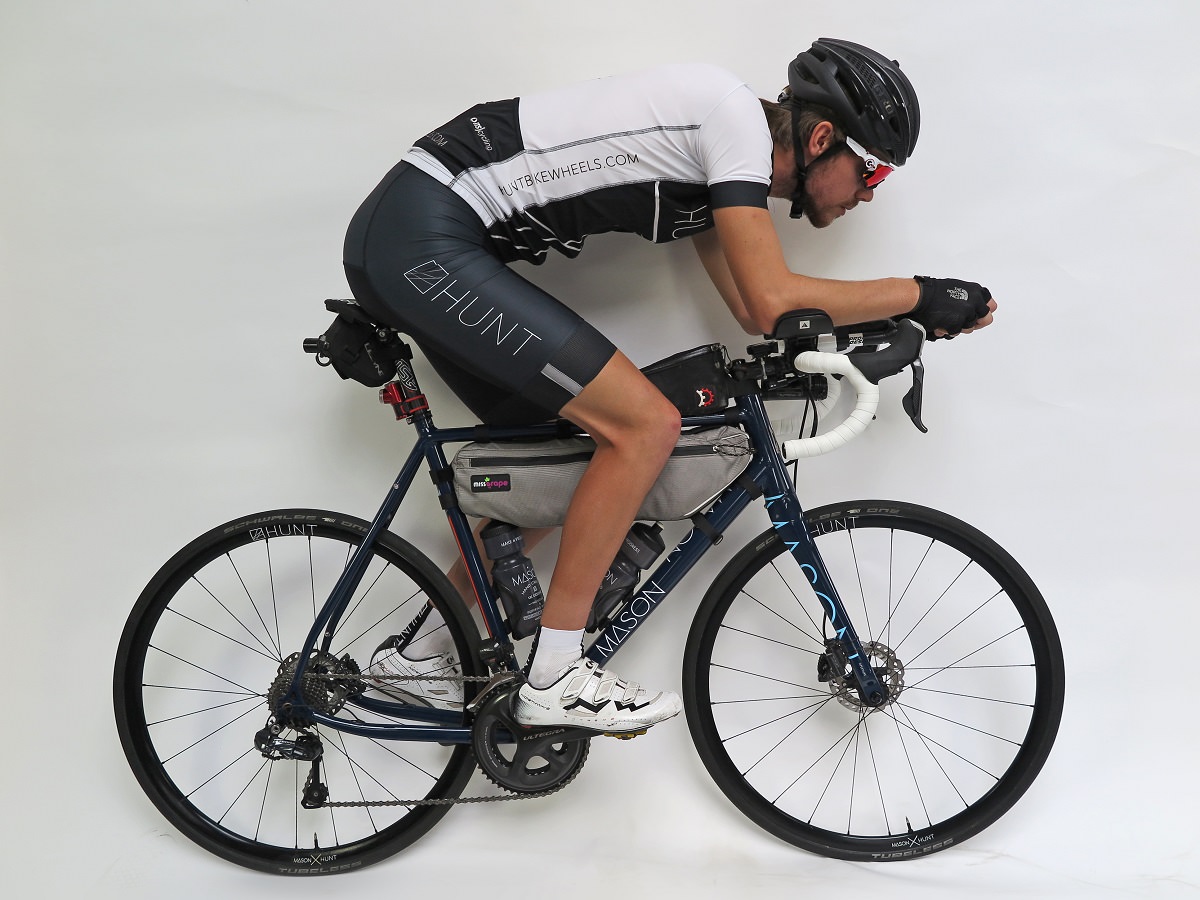 How did you handle food and sleep?
I have my routine for sleeping as I mentioned above. Generally I try and get 3 hours per night, however if I need to gain time I can just about get away with a 2 hours sleep. I would sleep in hedges, abandoned buildings, people's gardens and the odd hotel. Basically anywhere that presents itself when its bed time.
Concerning my hours of sleep, I slept once a day for an average of 3 hours. I had the odd 10 minutes power nap when I was falling asleep on my bike. Even though it was hard getting used to that little sleep, I becomes normal after a while but having the routine really helped. By the end though I was quite tired!
When it comes to food, in a race of that distance you will always be in energy debt, basically I eat as much as I can to make sure that I have enough energy. Getting food was easy enough; I go anywhere that sells food when I'm hungry! Petrol stations and small village shops were most frequent.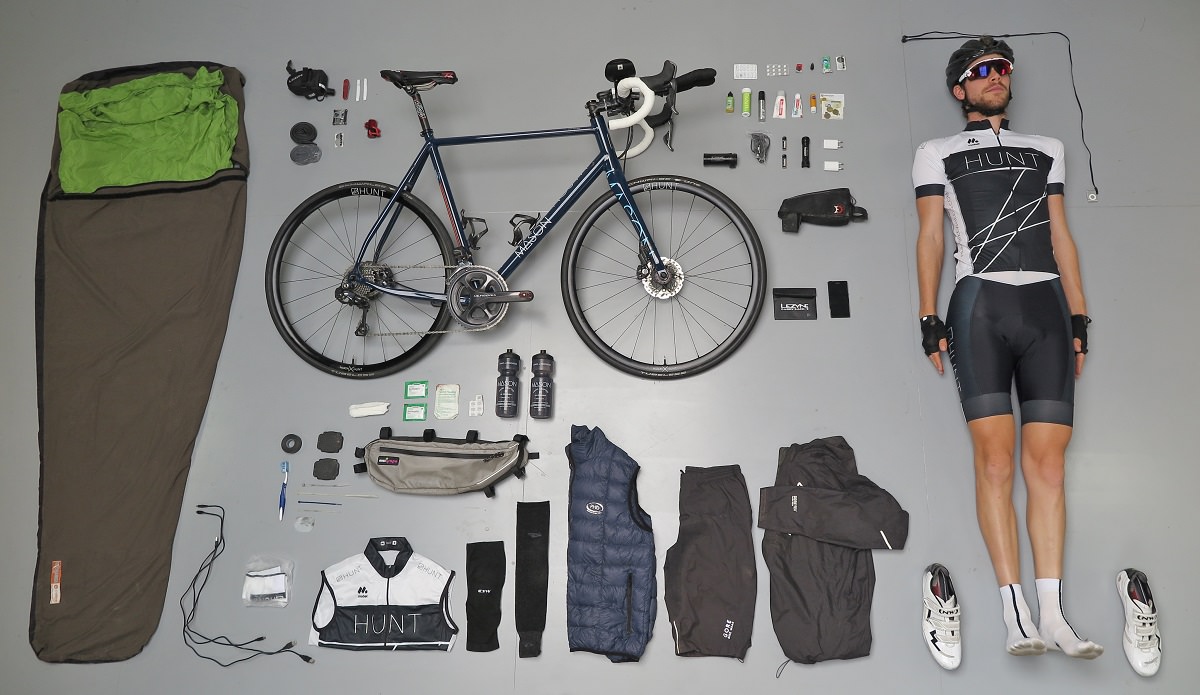 How did you choose your bike and gear?
A couple of years of trial and error meant I knew exactly when kit I personally needed, although it is different for everyone. Choosing my bike was easy enough; I knew I wanted Disc Brakes, tubeless tyres and Di2… the Mason was a perfect match. I did make my own modifications to the bike too. I used a TT saddle and clip on tri bars.
I chose thee gear I brought with me through experience and trial an error. I've done a number of bike packing races now so know what I can get away with. If I had to do the race again, I would buy a louder alarm clock… I over slept one night!
My ultra-light approach to gear mattered in relation to winning the race because the lighter your bike and kit the less weight you have to carry for the duration of the race. I'm not sure if it's the reason I won but it probably helped.
In money matters, budget goes out the window as soon as you are hungry. I probably spent less than £500 on the actual race. The best and worst moments of the race were pretty clear to me: the best moment was realising I had taken the lead at the check point in Vukovar, the worse was the ride across turkey.
I also had a scary experience when I found a bear caged up in Albania, I lent by bike a little too close and the bear took a fancy to it! The party at the end of the race, in Istanbul can be described in one word: messy!
How did you originally get into cycling and adventuring?
I started cycling when I was quite young. I've been racing since I was 14. I started with MTB XC then evolved in endurance races, 12h, 24h and stage races. I finally got bored with riding in circles and began the bike packing races.
What do you do when you are not cycling?
I work for Huntbike Wheels. I have a completely normal job, and I get free time to race because I have an understanding boss and a flexible job. Besides cycling, I don't really do any other sports, sometimes rock climbing in the winter but generally just cycling.
What will the future bring?
More of the same starting with 3 months in New Zealand over winter. I do plan on participating in the Transcontinental next year, because I plan to defend my title in 2016.
I also plan to do other cycling related things: my aim is to gain enough sponsorship to fund doing the Race across America in 2017, I need at least £20,000 to fund myself and support crew. I want to do it properly!
Also Read: Best Mountain Bikes Under $500
---