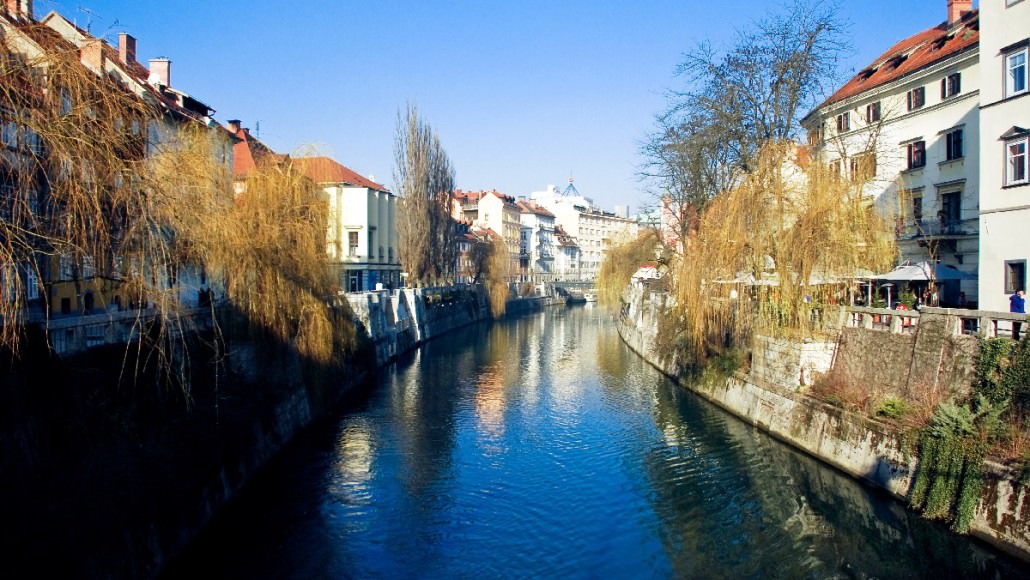 On this page we attempt to make available the experience of individual bicycle tourists who travel to Slovenia (you can share your experiences here).
---
---
Joze Pucnik airport Ljubljana Slovenia
You can get bicycle box on the right side to the terminal entrance in the store Medved, for 15,00Eur.
It is not very complicated to cycle all the way to Ljubljana or any other direction. You just follow the road from aiport to Cerklje-Vodice-Skarucna-Smartno-Sentvid(Ljubljana suburb).
Visit our web page for detailed route.
Ljubljana bicycling network, September 15, 2007
---
Austria, France Slovenia, Norway
South-west France
Toured in 2002. Easy-going - only problem on ICE trains is that bikes go in a special carriage; nobody at stations knows beforehand where that carriage is which makes it all hectic as French trains don't hang about at stations. And on Fridays, French trains are very crowded.
Austria
Toured in 2003. Bike-aware country, no problems taking bikes on trains. You pay (not a lot) but you get service for your money.
Slovenia
Toured in 2003, from Italian border to Postojna via Bled, Lubljana. Not a lot of cycle-track outside Lubljana, but roads aren't too busy and Slovenes are considerate drivers Bikes on trains OK, but if the timetable says 'yes' to bikes, confirm at the local station because in reality some trains do, some don't.
Norway
Live here (Stavanger). Trains OK (you pay). Drivers OK: the heirarchy here is pedestrians>cyclists>powered vehicles - driver hits pedestrian, he has big-time problems. Plenty of cycle-tracks in towns, both asphalt and compacted gravel "off-road" suitable for city-bikes and kids. Out in the countryside, tracks and their length relate to the amount of cash the the local 'kommune' can afford.
Airlines
We use SAS and KLM, from our local (small) airport. Never any problem with bikes - SAS likes a warning that you're bringing one, but generally both airlines regard a bike as 'checked-luggage' (turn the bars and pedals and de-pressurise the tyres, of course)
Only problem we've had was checking them in at Toulouse; KLM in London said no box needed, but young girl 'handling' for KLM mis-read the rules, wouldn't listen to anybody not even her superiors (could here her phone converstion), just being bloody-minded.
Interesting bit of naughtiness. If you're using LHR, you can check -in for some airlines at Paddington; the checkers-in don't question you, don't weigh what you're checking in ... I've transported some incredible items this way, sorts of things it needs two big strong lads to drag across London. gordon large, May 29, 2004
---