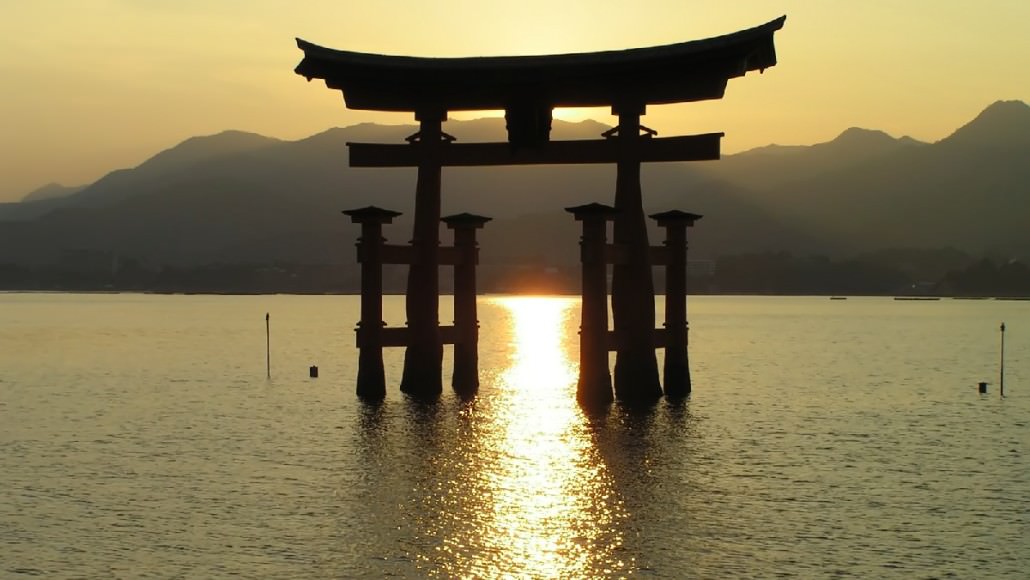 On this page we attempt to make available the experience of individual bicycle tourists who travel to Japan (you can share your experiences here).
---
---
Japan Airlines
I had a similar experience last year flying to Japan: I flew American from St. Louis to Chicago, then Japan Airlines to Tokyo. AA insisted on charging me $45 for the short hop to Chicago, and said the only way I could avoid an additional $100(!) charge for the JAL flight was to to check it only to Chicago. Once there, I had to claim the bike, and lug it, my French horn and another carry-on onto the train to go to a different terminal to catch the JAL flight. When I got there, the JAL personnel could not have been more gracious, and were appalled that AA had had me jump through hoops to get the bike to them.
JAL was wonderful (my best airline experience ever) but when I go back next summer, I will fly one airline (either United or Northwest) the whole way, since JAL doesn't serve St. Louis. 🙁 And in the future, I will avoid AA whenever possible!
Dan Phillips, June 03, 2015
---
Traveling to Japan with Bromptons
We took our Bromptons wrapped up in pipe insulation with Glad Press-n-seal— and then covered with a lightweight, homemade sil-nylon bag...without saddles and pedals on the American Airlines Flight from MSP to ORD, planning on putting them in the overhead bin. There was no more room so they let us gate check them- because we were ultimately going on an international flight. Our bikes were loaded last and unloaded first, we did not have to wait in line like the other people who had gate-checked their baby strollers, etc.

When we transferred to our ORD to Narita flight- also American Airlines, and they really questioned us long and hard about out bikes and ultimately they let us on the plan with them. They would have fit in the overhead bin, (Boeing 757) but I think the carrier rack prevented it from shutting. It only needed less than an inch of clearance more. The flight attendants were so kind, and put them in their own personal locker in the cabin. We were so lucky. Bikes are not permitted inside the train station without a cover. I had to transport luggage on the Brompton's front bucket- and people just thought it was a cart. (no saddle, no pedals, handlebars wrapped in foam.)

The flight back was filled with more (long) negotiations and long waiting period on how the bike was not a bike...(and that iw would fit because it's 23"x 23") They let us take it on, and again let us use their flight attendant's personal compartment. Two Bromptons can fit side by side.
Since they were so kind to us, and the people try not to be imposing to others, I would recommend to at least take off the rack. The bike must be covered at all times.
We took them on 18 different train rides and learned that there are lots of stairs and escalators on the way. The bikes were safe in the ends of the trains either by the exit or in the large luggage area. We somtimes had them directly in front of us, but it would be very inconsiderate.

Bromptons will easily fit in the overhead bin but it has to be over a row of 3 seats, not two. I highly recommend biking in Japan, it is very safe and you almost don't ever have to lock up your bike!
N8 & M From Minneapolis, February 08, 2013
---
Tokyo, Japan - (Narita)
Wonderful directions from Narita to the edge of Tokyo are located at:
http://www.bikely.com/maps/bike-path/Narita-to-Shibamata
Bob Kenley, July 04, 2008
---
Japan with a folding bike
While it's possible to take a bike on Japanese trains it is not an easy matter, usually you have to break it down as you might for air travel and japanese trains are not set up for large amounts of baggage. However a folding bike changes all that and it is possible to make full use of the excellent Japan Rail network and the very good value JR Pass available to overseas visitors (you have to buy it in your home country)

On my website at http://www.chrisrust.net/ I have an account of a trip to Japan including some hints on how to deal with the railways. I took my Brompton folder on Shinkansen (bullet trains), expresses, local services and the Tokyo commuter network with no problems and it's a perfect combination. Japan is cycling heaven - towns are full of cyclists, motorists are very considerate and the countryside is great once you get away from the conurbations. But you do need good gears, the basic 6 gears on my Brompton were not enough for the mountains. I would go back again now that I have fitted a Mountain Drive.
Chris Rust, May 12, 2006
---
Japan
Does anyone have experience with shipping bikes within Japan by air, rail, bus, or takubin (delivery service)? I am trying to promote cycle tourism in northern Japan. Transportation is an issue.

Info on shipping bikes to and from Japan is also appreciated.

Thanks

MC
MC, November 02, 2005
---
Melbourne to Denver via Tokyo, LA
I travelled from Melbourne Australia to Denver USA in March 2003 on a JAL flight via Narita (Tokyo). I expected to be charged a fee by Japan Airlines when I checked in two large peices of luggage and a bike box but to my suprise and delight they didn't.

The Melbourne-Tokyo leg was a code shared Qantas flight. When I arrived in LA I thought United might charge me for the LA-Denver leg of my journey but since I didn't have to check in my baggage the question never arose (the bag & box was transferred to the United Terminal by airport personnel after leaving LAX customs and the INS passport check area).

I'm hoping now that I will have the same experience travelling back to Melbourne with Frontier and JAL in December.
Howard Mitchell, November 05, 2003
---
Airports Tokyo (Haneda) and Nagoya
People heading for Japan might check, if China Airlines still flies to Tokyo's Haneda Airport (due to PR China's claim to represent the whole country, CAL is refused to land at Narita - 65km from Tokyo's centre - and used to land in Haneda - about 15km from the centre!

I did this a few years ago with a recumbent bike 2.30m long and had no problems. Due to heavy traffic at Narita, there may be other international airlines heading for Haneda temporarily. Try www2f.biglobe.ne.jp/~masaho/us/indexus.htm 'International Terminal', e.g.

You might also think of Nagoya instead of Osaka's Kansai airport. You may reach Nagoya from Kyoto within a day's ride and the airport is much calmer than Kansai and you can reach the terminal by bike without problem.

More information on this can be found at the website I devoted to this journey, but at the moment only in German and Spanish, while the English version lacks somewhat behind.
Schnellbügel, July 11, 2003
---
Moving to Japan
I will be moving to Japan (Nagano) in late July and am trying to figure out the best way to get my MTB over there. The flight is already paid for but I don't know who it's with. I'm planning on getting a hard case for it but need some more info on how to ship it, costs, problems etc. This site seems to have some great info on it so I thought I'd try here! It's going to be hard moving from Boulder to Japan but I'm sure it'll be much better with my bike with me. Thanks ahead of time...
Scott Cejka, April 07, 2003
---
United Airlines Osaka, Japan to San Francisco, CA
I had a travel from Osaka/Kansai International Airport to San Francisco on Sep. 24 2002. And return flight on Oct. 19 2002.
United Airline service between Osaka/Kansai and SFO had no problem to carry my road bike. I called United 1 week before my departure. United person said that Osaka/Kansai may not prepare or take time to find a Bike Box unless you mention it in advance. And it costs US$10.

In my return trip, at SFO international check-in counter Bike Box was out of stock. It took more than 15 minutes to find a Bike Box (which was in domestic counter). In SFO it cost US$10.75.

Most difficulties are travel between my home and Osaka/Kansai airport. Japanese Bus/Train does not have Bike Rack. I needed to disassemble my bike to put in Bike Bag (so called Rinko-bag in Japan).
Katsushi ASAHINA, November 09, 2002
---
Melbourne-Tokyo-Heathrow (Qantas/JAL)
In September 2002 I travelled to London for work, bringing my mountain bike with me. I was convinced by co-workers and friends to take it along. I bought a soft bag for it so it would survive ok, and I could haul it through London on the tube (and use around europe, and in the future), rather than a cardboard box that would knowing my luck fall apart on me. For anyone interested (in Australia), the bag came from Bigfoot Bags (www.bigfootbags.com.au), but no shops in Melbourne carried any bags, so had to go on recommendation from CBD Cycles.

Bike fitted in fine with wheels off, handlebar off, pedals off, and I cut up some PVC pipe and used my skewers to protect the rear frame/dropout, a bit of bubble wrap around the rear derailer and chainrings, and cable-tied anything I didn't want to move. Threw in my shoes, and cycle clothing for some padding, with tools and a lock. Total weight was 18kg on the scales at airport (I thought it should have been about 15kg, I was sus of the reading!) Word of advise I got from bikeshop owner who does lots of travelling, was don't overload the bag/or box, as if it is heavy, the baggage gorillas treat it worse, and need another gorilla to help them, and just throw it around....

Flew JAL, but Qantas operated the sector to Japan. Checked-in at Qantas counter, with 25kg suitcase, and my courierbag (worked as a pushie courier for a while) with about 20kg as carry-on. Check-in girl didn't care what it was too much, and insisted she fragile sticker it. It got stuck in the "un-usual shaped objects locked trolley", and I got everything on fine (with no extra baggage/bike tax 🙂 )

Tokyo, with JAL, the bike was transfered fine, nothing said by the check-in staff, who checked that my baggage was going to the right place.

I got to Heathrow, after 90 minutes to get through Immigration, and the bike bag was sitting beside the baggage belts (ie. seperatly taken out).

Qantas and JAL were great, no fuss, and bike made it to London without any damage - but it is a mountain bike (well converted to an urban road bike since the stint couriering), and has taken many big stacks, so should cope fine travelling anyhow....

I has glad I was talked into taking it, good bikes are expensive in the UK, great way to get around, and avoid the expensive public transport system here. And I am not going to be happy with a cheap and nasty bike, when I have a nice Giant I am used to riding!

Next adventure, taking to mainland Europe to get out of London!

Stuart, September 26, 2002
---
American Airlines Admirals Club Showers
I don't know if this information would be of enough interest to include on your site. I will rely on your editorial judgment.

The following American Airlines Admirals Club locations offer showers, basis a directory printed 6/1999 and current as of 3/2000. Most Admirals Clubs do not have showers. Please note that you need to be able to get into the Admirals Club for these to be of use.
Chicago O'Hare
Dallas/Fort Worth International Airport
Frankfurt, Germany, Rhein Main Inernational Airport
London Gatwick and London Heathrow
Los Angeles International
Miami International
New York JFK
Paris Orly
Seattle
Tokyo Narita
Kruger, Mike, March 05, 2000
---
Japan - Trains
Although I didn't confirm this directly, it sounds plausible (that you cannot ride directly from Kansai). Osaka Kansai is an artificial island several km from the city. We took the airport train ('Haruka'), which was easy to find and had plenty of room for boxed-up bikes. It goes into Osaka & Kyoto, & takes about an hour. The shinkansen run from both of these stations. The Haruka is ~3000 yen from to Kyoto, and presumably much less to Osaka.
We weren't sure what to do with the boxes -- we considered storing them at Kansai, but decided that was a bit pricey, at 1000 yen (~$8) per box per day. We ended up storing them at a private house in Kyoto, and picking them up on the way back. Another option was to toss them, but neither Korean Air nor United could guarantee they'd have boxes available at the airport when we returned.
As far as the trains, we found them more accomodating than I'd thought they'd be -- both shinkansen & local trains. We took off the wheels & pedals, and wrapped up the bikes in plastic sheeting and lots of tape. It's a surprisingly small package then, and we could get them into various baggage areas on the trains. Every line is different, so often it's a matter of racing to get everything in the door, and then moving it around between cars once you're out of the station. People occasionally gave us strange looks (mostly kids), but we mostly had no problems with the official train people.
The only time we got in trouble was when we assembled the bikes before leaving the station, and then wheeled them out, fully loaded, through the exit gate. I'm not quite sure what the problem was (my Japanese and the station-attendent's English didn't overlap), but he patiently explained something to us over & over again, and we apologized over & over, and eventually he let us go. But, it seems prudent to keep a low profile.
The traffic & roads were fine where we were (northern Honshu, E. coast of Iwate), save for the occasional tire-grabbing grate. Note that the city names (on road signs) are often written only in Kanji, but that just makes it more interesting.
regards, -Henry
Henry Throop   (303) 492-1628
Laboratory for Atmospheric and Space Physics
University of Colorado, Boulder  80309-0392
Henry Throop, August 04, 1999
---
United Airlines
George, I live in Japan and have taken my mountain and road bikes to various Asian cities.
United sold me a cardboard box large enough for my mountain bike to fit in without major disassembly. I only took off the pedals and turned the handlebars 90 degrees. The box cost 10 dollars US. United has never charged me a specific bicycle fee on any of their flights in Asia. They were always helpful, providing tape when asked and promptly taking my bike away when I checked in. I have had none of the horror stores I read about from the domestic United.
Duane Brosky, May 28, 1999
---
Japan - Trains
I have carried my bike on the train in Japan. The Japanese have this unusual rule that you can carry a bike on the train but it must be covered. So I bought a flimsy bike bag for 45 dollars US that covers the bike. No padding or protection but no hassle from the staff either. And no charges.
Duane Brosky, May 28, 1999
---
Jan Boonstra's touring site
Jan Boonstra's touring site specializes in Korea and the far east
Jan Boonstra, March 20, 1999
---
VIA (Canadian Railroad)
About six or seven years ago, my brother and I took the VIA Train from Jasper to Vancouver. We had cycled to Jasper from Montana. When we arrived at the Jasper Station, we went to purchase a ticket on the next train. The ticket agent was extremely rude. She gave me a tongue lashing for not having a reservation. I was perplexed as the train was not three quarters full. VIA charged us to transport our bicycles and we were told to go to the baggage car where a baggage car worker would load our bicycles on to the train.
Well, there was no baggage car worker! We finally got up into the baggage car ourselves and managed to tie up our bicycles securely. Hell, I could have taken half the bags off the car as there was no security at all. The trip to Vancouver was another matter. The VIA Rail employees were useless and to make matters worst, they were rude. A number of them referred to some Japanese students as "the gooks". It was unbelievable! I am surprised that VIA Rail is still in business after my experience.
Thomas Martin, January 22, 1999
---
Liability
Recently in light of all the talk regarding the hidden cost differences between airlines. I made an inquiry to the Kansai Airport (Osaka , Japan) branch of Malaysian Airlines about their policy on bicycles as check-in luggage. I was sent a whole scree of photocopied regulations and a letter. The letter mentioned (as I interpreted it to mean) that the bicycle would be treated as a fragile item - no explanation was given of the consequences. However one of the photocopies was of a 'limited release' (based on the assumption that a bicycle is a fragile or inadequately packed object) that I would be asked to sign. I plan to pack the bike wrapped in my sleeping bag in a cardboard box, unfortunately there is no option that I will take a hard case.
Is such a limited release a fair one in this situation? Can I expect to be able to take the bike on the plane if I refuse to sign it? Any advice from anyone would be apreciated.
Roderick Oliver
Mailing Address         Urban Nakasuga B202,          Nishitomii 1259-3,         Kurashiki-shi,         Okayama-ken 710, Japan.  Phone +81-86-422-1658
Roderick Oliver, July 03, 1997
---
Bike Friday
I would appreciate it if anyone has good feedback on bags that work well with the Bike Friday, and seem generally well-made. If they also have the added plus of converting to back packs, I would love to hear about them even more.
Paul Evans
Hokkaido, Japan
[email protected]
On our NWTs we use Ortlieb rollers, which are extraordinarily convenient and absolutely waterproof. When mounted fully back they clear my size 10 (Canadian) or 45 (European) shoes, although not by a lot. When centered they clear my wife's size 7 (Canadian) shoes. I carry 70 to 90 pounds on the back, using a large Ortlieb duffel that clips to the top of the panniers, and nothing on the front save a handlebar bag. The bike feels heavy but handles as though it were unladen.
Charles Maurer
5 Grandview Court
Dundas, ON L9H 5C8 Canada
telephone & fax: (905) 627-7035
Charles Maurer, April 26, 1997
---
Tokyo, Japan - (Narita)
On leaving Narita Airport: follow the access road past terminal 1 and turn left toward the Narita Airport Rest House Hotel. In about 1/4 mile bear left to
pass through a pedestrian employee gate to leave the airport boundary.


Ride about 1/4-1/2 mile and turn right to cross over the freeway toward the Holiday Inn-Narita. At that point you are on a rural road away from the airport area.
Dan Phillips, August 17, 1996
---
Osaka, Japan - (Kansai)
As Kansai Airport is on a manmade island 5km offshore from the main land, passenger have to go by bridge by car or by rail. Express way on the bridge is only for car and motercycle with over 125cc engine. You have to take railway to main land. with packed bicycle
We are looking forward you to visit Kansai.
Masashi Hagimoto
International Affairs Division
Kansai International Airport tel +81-724-55-2109
Masashi Hagimoto, February 17, 1996
---