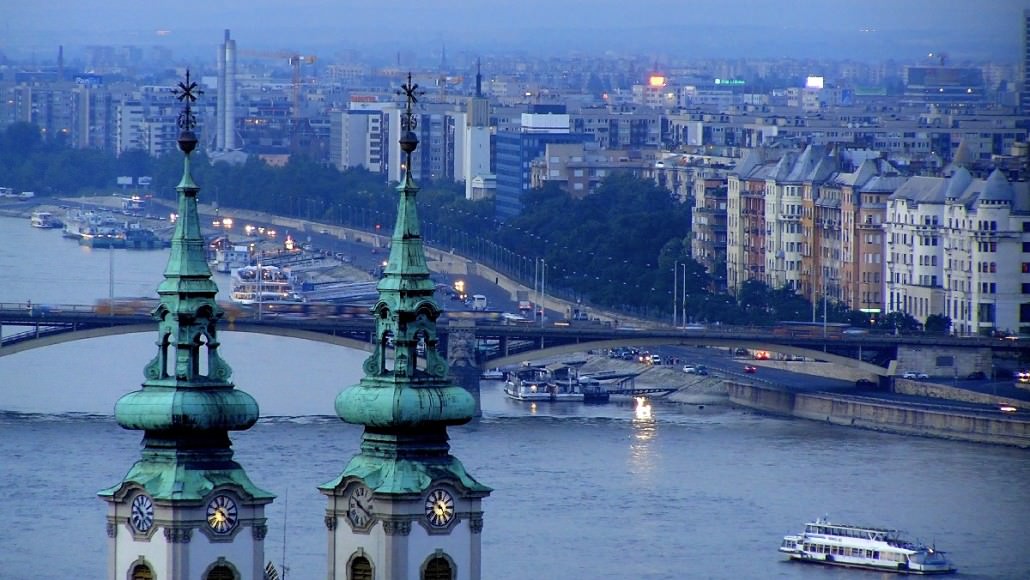 On this page we attempt to make available the experience of individual bicycle tourists who travel to Hungary (you can share your experiences here).
---
---
Bike across the ocean - Lufthansa
I spent a month in Texas, USA, and bought a bike there to keep me from getting dull and slothful (which is a real danger in the US). I bought a Specialized Langster at a LBS, rode it for a month on the concrete roads of Texas, then brought it back to Hungary.

The re-boxing of the bike at the LBS cost me 40$ (a bit expensive), and the first box they put the bike in was too big to fit in my useless rental limo, so they had to find a thinner box.

At the airport I simply proceeded to check in (economy class), they weighed the bike (14.5 kgs), and considering the size of the box it was no surprise that I had to go to the oversized baggage gate. The real surprise was for me that they took it for free of charge (I had one more suitcase). Thanks, Lufthansa!

The bike arrived OK, I only noticed it back home that they forgot to deflate the tires at the LBS (I was in quite a hurry, so I did not check it). The box was opened and then closed back with duct tapes (US customs), and a hole was cut in it (by the Hungarian customs, I guess). The only problem is that the box is now unusable for further travels, so I will need to buy a proper bike carrier bag...
Gabor Kulcsar, March 08, 2006
---
Hungary's Ferihegy Airport
There are two terminals at the main Ferihegy Airport outside of Budapest Airport, 2A and 2B. Malev Hungarian Airlines uses 2B, while other airlines use 2A.

There is a long-term luggage storage area in Terminal 2A that charges approximately $27.00 (US) per week per item stored (in September 2003).

It is easy to ride out of the airport. If you want to ride north of Budapest, there is a train station just a few kilometres from the airport where you can catch a train all the way to Nyugati Train Station on the far side of Budapest.(You will need to purchase a ticket for your bike as well as for you. Some trains have a separate bike car, but others don't. It is okay to put your bikes out of the way in the entrance way at the back of the train car.)

From there, ride a few blocks to Margarit Island, where cars are not allowed to drive, and from the other end of the Island, cross the Danube to a network of bike paths that lead you north out of town along the Danube River. The bike path isn't too well marked,sometimes using sidewalks and streets, but just try to stay as close to the river as possible.

You can pick up Bicycling Hungary and Bicycling Budapest maps at the Tourist Information Desk at the Airport.
Deb Youngquist, October 21, 2003
---
Hydrofoil between Budapest and Vienna
Found on: [email protected]

jfoneg wrote: ... there is a high speed airfoil boat that runs about daily between Vienna/Budapest in about 6-7 hours. It will drop you off at Brataslava as well for a smaller fee - I think the one way Budapest to Vienna cost me 70e with my bike.

It should be noted that there is limited room for a limited number of bikes on the hydrofoil. When I was there in 2000, the BudaPest-Vienna leg required reservations 24-48 hr in advance. Needless to say with only three days to get back to Vienna, we elected to bike, since we could get no assurances on a Saturday that we would be able to get reservations on the following Monday

Cletus Lee

Bacchetta Giro Lightning Voyager

http://www.clee.org

Bellaire, TX USA
Cletus Lee, October 15, 2003
---
Hungary - bikes & trains
Jan Bruggeman asked ... Am planning a trip in Hungary during August, and am wondering if it's possible to to take your bike on a train in Hungary. Does anybody know?
Yes, it is. For example, a train going along Balaton (huge lake) even has a wagon for bikes. I believe other trains have that possibilty, too.
Good luck,
Sasa
Sasa, May 10, 1999
---