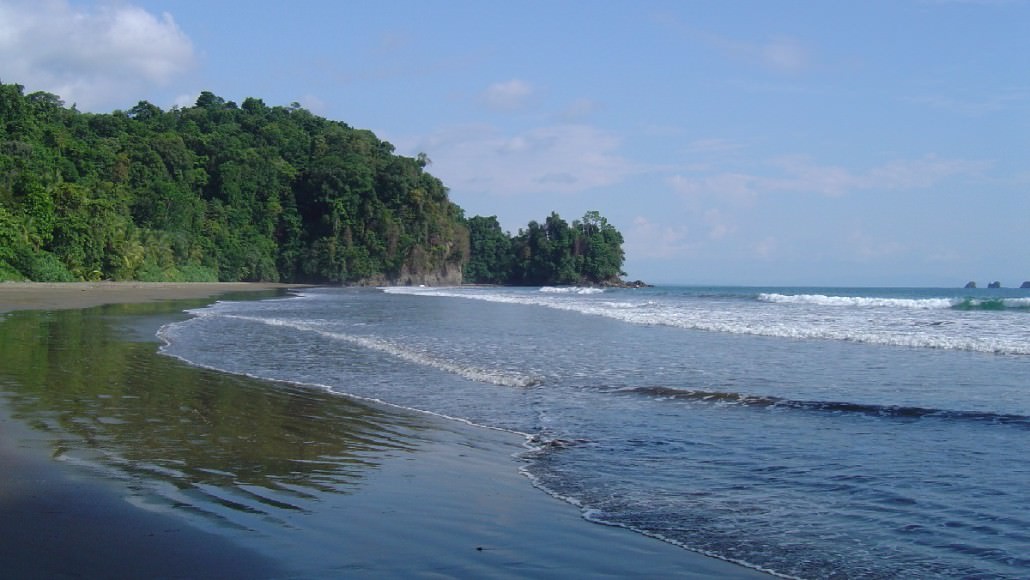 On this page we attempt to make available the experience of individual bicycle tourists who travel to Costa Rica (you can share your experiences here).
---
---
Delta charges for bike transportation
The Delta website says that a bike as registered baggage (in a box less than 62 inches h+w+l) does not pay. I put my bike in a box withthin these measures and they charged me $100 fron Costa Rica to Atlanta.

I filed a claim at Delta Customer Service. They answered promptly and refunded my money. Excelent comunication and customer service

Juan Solano Costa Rica
Jorge Solano, August 28, 2006
---
Bike Transport in Latin America
Notes: I've biked in Costa Rica, Chile, and Argentina. I flew to Costa Rica & Chile on United. United had boxes available in both San Jose & Santiago for my return flights for $10. Bikes flew free, and without mishap. However, when I flew home from Santiago, Chile, I ran into problems at the airport.
My tourist card had been stamped "Ingresa con Bicicleta" when I biked back into Chile from Argentina (it wasn't similarly stamped when I arrived by air to Chile). I checked my bike with United, but when I attempted to go through Chilean customs to board my plane, the customs official wanted to know where my bike was. I explained that United had it, because passengers aren't allowed to bring bikes as carry-on luggage. A huge brouhaha ensued, during which, an official kept possession of both my passport & boarding pass. It took half an hour, but eventually they were assured by the United employee who checked me in that I had, in fact, checked a bike on my flight.
I flew on 3 domestic Chilean flights on Ladeco. They were very nice to deal with, the bike flew free unboxed, but on one of the flights they managed to put a fairly large dent into my steel frame's downtube. Fortunately, it doesn't affect the riding ability of the bike.
I put my bike on Chilean buses at least half a dozen times. Each bus company has its own rules, but most seem to accept bicycles for free, without any hassles. The buses are all modern with large baggage compartments. I took my bike to and from Santiago airport on a bus. It wasn't as easy as the inter-city bus companies, and I had to pay extra for the bike, but it was still cheap. It would not be a pleasant bike ride to and from the airport.
In Costa Rica, I put my bike on several buses which went to or from San Jose. They were modern buses with large baggage compartments. On bus routes to remote areas, however, the buses are typically old North American school buses ("Bluebirds") which have no place for baggage. It was not possible to put my bike on those buses.
I was only in Argentina for 3 days. The only public transport I used were two boats in the Bariloche area. Both boats took my bike without any hassles.
Neal Teplitz, May 24, 1999
---
Costa Rica
In December, 1998, I wanted to fly to Costa Rica from the US with my bike. My two choices based on low airfare at that time were Continental and American. Two different agents for Continental both told me that there was a "baggage embargo" for all of their flights to Latin America, and that prior to Dec 12, I would be charged $85 for my bike, and after that date, $100 for my bike. Plus, after Dec. 12, if the box's dimensions exceeded 62 total inches (a virtual certainty), there would be an additional $100 charge. All of these charges applied even if the bike were my ONLY piece of checked luggage. It would have cost me $285 roundtrip just for my bike!
 Meanwhile, American told me that my bike would be free if it was one of just two pieces of checked luggage. I bought my ticket from them, and had the agent put the "free bike" information in my customer record. When I was departing the US, the airport agent tried to charge me for the bike. I had her access my customer record and she relented without a fight. I was charged $10 for a heavy polyethylene bag to cover the bike (they were out of $20 boxes). There was no attempt to charge me on my return flight, nor did they care that I didn't have a box or bag for the bike. The bike was handled well on both flights.
 In January, 1999, I inquired about United's current policy for bikes on international flights, and was told that they now charge $60 for a bike on all of their international flights except those to Japan, which was strangely still free.
 So far, I've managed to avoid ever having to pay for my bike on an international flight, but it's certainly getting harder.
-Neal Teplitz
Neal Teplitz, February 01, 1999
---
Costa Rica
We flew on American Airlines into San Jose on a self-organized bicycle tour.

It's a short, though dangerous ride, from the airport to the Hampton Inn, about 2 km from the airport. Just follow signs towards San Jose; the hotel is at a big intersection at the northeastern corner of the airport property.

The Hampton Inn allowed us to store our bicycle boxes in their baggage room, free of charge, until our return (we stayed there both at the beginning and end of our tour). We also used their courtesy van to pick up our boxes from the arrival area and to transport us and our boxed bikes back to the airport on departure.

It also would have been possible to ride from the airport into the town of Alajuela, about 6 km from the airport. The route is signposted but again the roads are designed for high-speed traffic, and there are shoulders for only part of the stretch.

American Airlines transported our bikes (four) to San Jose without damage, but one piece of accompanying baggage did not arrive until 24 hours later. It appeared that this kind of thing happened regularly (i.e., not all baggage was loaded at the departure city, Miami).

If you have additional questions, you can send me email.
Peggy Quinn, May 23, 1996
---