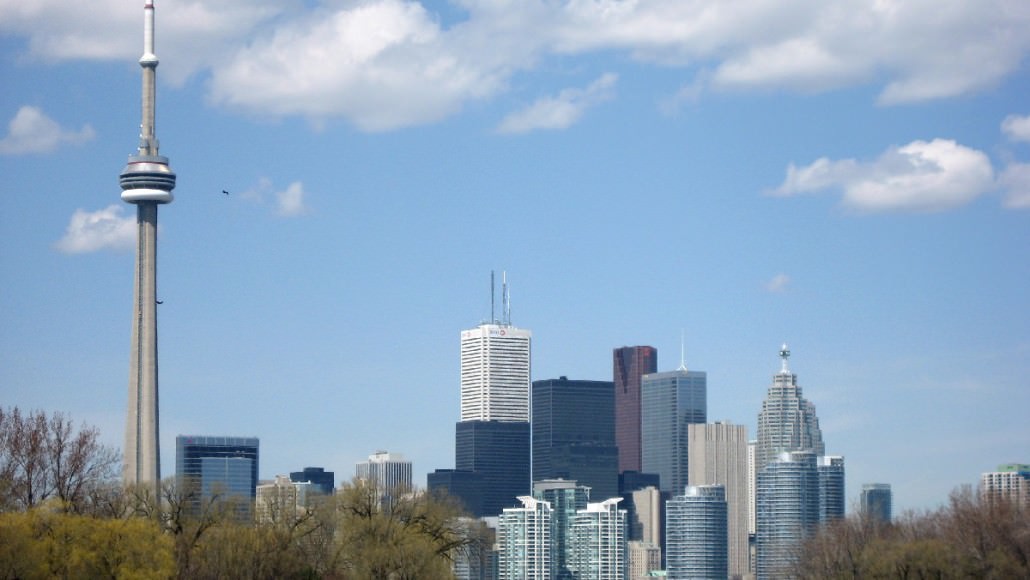 On this page we attempt to make available the experience of individual bicycle tourists who travel to Canada (you can share your experiences here).
---
---
Baggage rules changed Jan 2015 Air Canada
We have travelled Air Canada the last 6 years, with bikes packed with plastic bags the air line issues. We have never had a problem and signed the waiver as required, now there is a policy mentioning hard shell cases, and emails saying they are not insisting on them but recommended. And a policy of refusing not properly packed bicycles on check in ( its up to the way the staff that day feel that they want to treat you ) we love to fly into one airport and out of another since its so easy to travel around Germany's rail system.
Terry Walsh, July 30, 2015
---
VIA (Canadian Railroad)
I took VIA from Toronto-Montreal late last June, it was pretty painless and I'm likely to travel this way with the bike again.

The $15 charge is actually the fee for transporting the bike. not for the box, so storing the box somewhere for the return trip with the hope of saving $15 won't work.
I ended up removing pedals and handlebar (which was positioned across the top tube and taped into place), the boxes are more than long enough for turned bars to fit lengthwise but very narrow, so even a moderately long stem makes them stick out too far. At the Union Station baggage check they had tools and tape for people who neglected to bring any. The baggage handlers then looked at the box when I was done, thought that it might not be taped enough and reinforced the bottom without my saying a word, like they were actually concerned that my bike survive the trip in good shape. I was surprised!
The bike was one of about a half dozen on this trip, and none of them were damaged in any way that I saw, the boxes weren't even scuffed. In part I attributed this to the fact that checked luggage doesn't have to travel far to be loaded/unloaded (down a short haul and up an elevator on carts) and that by getting on and off at stops where there was a layover, there was no great tearing rush to get checked luggage on/off, so no throwing things around. I think that extra padding is probably unnecessary, but if you're concerned about it I'd focus on the rear derailleur as the most likely trouble spot due to the narrowness of the box.
There is enough room to stuff a front pannier or sleeping bag in the box with the bike, but I chose not too. Instead I lugged front and rear panniers, sleeping bag, thermarest, and tent onto the train lashed together into 2 bundles with bungie cords. There was plenty of room for all the stuff without shortchanging other people. The hockey bag idea sounds like a good one, but depending on how much stuff you have, 2 smaller (and lighter) duffel bags might be a better choice.
Only 1 train a day carries checked baggage so you have to take that into account when scheduling (you can send the bike on ahead the day before, but I'm personally nervous about that sort of thing).
I really enjoyed being able to ride a fully loaded bike right into the station, take just 10 minutes to box it up and then get on the train 50 feet away. A very non-stressful and relaxing way to begin a trip.
- - Cary
Cary Weitzman, June 03, 2015
---
Are you looking to Rent a Bike in Banff, Alberta, Canada?
Bike Rentals Banff, Alberta, Canada.
Gary Bavis, November 01, 2014
---
Wow!
My wife and I each have an S&S coupled bike - hers a beautiful Canadian hand built True North, Campy Centaur equipped road bike and mine a Habanero ti (handbuilt in Taiwan and retrofitted by Bilenky)road bike. We travel to cycle mainly to Italy. Our first experience (in 2006 before S&S) was with our own road bikes in a large bike cases. The boxes were wieldy and cost us $1300.00!!!! to get both bikes to and from our homes to Italy!!!

Second experience was rented bikes - nice Italian bikes - not as nice as ours and not quite right in terms of fitting - particularly hers being a small woman. Mine too was difficult because when we ordered them (from home) they just couldn't accept the fact that I wanted one size larger than what they thought was the correct size for me. I am 61 and no longer want to be in a Lance Armstrong aero position. Had to mess with stem changes etc.

Now with S&S equipped bikes I am about to set off for California and have dreaded my first packing. Put it off until I no longer could and voila! After carefully studying the procedure on S&S's website it took approximately 1/2 hr to do.

What a piece of cake! the thought of doing it was far worse than the actual act of doing it. I could probably do it comfortably in 20 minutes now.

The bikes ride wonderfully well - the coupler's presence cannot be felt. And I cannot foresee the cost of bikes transported as luggage getting any cheaper.
Robert Pinder, February 17, 2012
---
Tandem Recumbent Trike
We hope to travel from Alberta to Amsterdam and then out of Frankfurt perhaps. We have heard that some people have travelled with their trike intact and just bag it so they know what it is. Has anyone done this recently and could share any experience around this.
Kiersten, February 03, 2012
---
Bicycle Travel Bags and Bicycle protector Bags. Law Rome
Rome Bike Bags continues to support the Bicycle Travel Bag indsutry needs celebrating their 15th year. The Bicycle Travel Bag or airline and rail travel continues to be the industry standard for ease of use and utility The Patented Bicycle Protector Bag is more popular than ever. Protect you bike form the elements when not in use. wwwbikebags.com 1-888-ROME-BIK 310-791-6366 Law Rome
Law Rome, October 05, 2011
---
Other Airlines Bikes Policies
Hello,

I run a website that also has information about the official bike rules for many airlines. The list here is pretty comprehensive, but there are a few that are missing, so if you haven't found what you're looking for, you can check it out. http://www.airline-baggage-fees.com/sports/bikes/
Thomas Soltysiak, May 30, 2011
---
Bike from Abu Dhabi to London
Does anyone know flying on BA from Abu Dhabi to London, do you have to pre-register your bike? Air Canada from London to Canada is saying that the bike should be pre-registered, but we can't find anything on BA. I have called BA directly and "the person who would know is not in until tomorrow"..
Charla, May 11, 2011
---
All airlines now charge for bikes
Air Transat was the last North American airline that did not charge extra for bikes as luggage. As of 2010 they charge $30/bike. Too bad. The only thing that is still good about Air Transat is that you do not have to arrive in a major city like Paris. Arriving with you bike in smaller cities like Nante, Bordeaux or even Toulouse allows you to cycle out of the airport!
Michèle Dextras, February 28, 2011
---
Folding Bicycle by Air Canada
I flew to Sierra Leone recently from Toronto with a Dahon in the "airporter" suitcase. It was 7 pounds over the 50 pound limit so they charged me a flat rate of $100 -- even though it was my only checked bag.

Meanwhile, someone else in our group flew Air Canada from Vancouver with a regular bicycle in a cardboard box and paid a $50 bicycle fee (and had all her other luggaged checked as well).
Eric M, January 20, 2011
---
trails near airports
I would like to collect a list of trails near airports. For example, I know the Mount Vernon Trail practically runs right through Reagan National Airport. And it seems like there's a trail very near the airport in Des Moines. (I've seen it as I flew out of there.)
If you have any other other suggestions for trails near major airports, please add them here or contact me so I can add them to my list.
Thanks.
trailsnet, November 27, 2010
---
Greyhound
I just picked my friend and his highly undamaged highly modified touring Cannondale bicycle at Greyhound Station in Vancouver , he - his gear and undamaged boxed bicycle travel from coast to coast for CDN $ 190 .........
Vladimir Knap , October 23, 2010
---
Boxes - WestJets
WestJet did pay for my damaged fork and AC lowrider last year when in Arizona and New Mexiko bicycle trip so in May 2010 I book ticket on WestJet again, this time I fly from YVR to Sait John ( New Foundland ) , I did learn hard way year ago - so this time I use 3 bicycle boxes, I get it free from Cap Bicycle in Richmond, so I experimenting and packed my touring Trek 520 into triple box for this interesting birding trip on fully loaded touring bicycle to birders paradise - one for example in New Founland is Bird Rock in Cape St. Mary ......, this time my bicycle arrived to Saint John and back to Vancouver unharmed, WestJet departure service in YVR was excellent, on arrival to Sait John WestJet employe was interested about my cyclo-birding trip on foul weather condition and offer me that he will store my durable bicycle box. After cold and wet riding I did arrive back to Sait John airport after some 1856 km at night, it was windy, rainy and I was after non stop 126 km bicycle riding that day tired and cold. When I packed my bicycle to box somebody from WestJet give me hot tea , honey , muffin and local newspaper - there in newspaper was two photos of me from Bird Rock area , one show me on fully loaded bicycle , second show me on cliff edge with Northern Gannets (Morus Bassanus).
Vladimir Knap , October 23, 2010
---
AIR CANADA MURDERS BIKERS
We left Brussels Belgium after a 3 week tandem holiday.
Day of departure Aug 15. We paid 35 Euros for our tandem case. It is a special case made to withstand heavy duty airline travel which weighs about 70 pounds.Our santana tandem decouples nicely into this case.
We had three connections: Montreal, Toronto, and Seattle.
Our shock is that the case did not appear at any of these points.
We immediately filed a claim. AIR CANADA customer support is located in INDIA. They will not give out any information. We are obligated to wait until AIR CANADA feels like contacting us.
It is now October 1 and still they have not given us any information. If they refuse to admit that the bike was stolen, I will be unable to file police reports in Europe and to register an insurance claim.
This bike has been in our family for 10 years and we were are completely devastated.
This is the first time we ever had problems flying with the tandem. It was the first time a we have ever flown AIR CANADA and it is certainly the last.
I am amazed that as we pay more ancillary airline fees, the airlines still hold the power over us, the average customer.
Isn't anyone upset over airline control of this nature?
luvmytandem, October 01, 2010
---
Traveling with bikes
I traveled in August 2009 with my bike from Montreal,Canada to London, Gatwick airport with CanadianAffair (Thomas Cook)and they charged me $60CAD each way.
I am traveling from Montreal to France in July 2010 and AirCanada charges $50 CAD each way to carry your bike and it will count as a piece of luggage. This is from AirCanada's website:each bicycle counts as one piece of baggage towards the maximum number of checked bags allowed by your fare type.

Bicycles are subject to a $50 CAD/USD handling charge (plus applicable taxes) for carriage on all Air Canada and Jazz flights. The charge applies to one-way flights and for each way of travel on round-trip and multi-segment flights.

If your baggage count (bicycle + number of bags to be checked) exceeds the maximum number of items allowed by your fare type, additional checked baggage charges will apply, in addition to the fixed handling charge.

Please note that a single fixed handling charge is waived for Latitude and Executive fare customers for travel within Canada, and between Canada and the US. Additional checked baggage rules still apply.
Diana, February 25, 2010
---
Update on Canadian airlines
Zoom Airlines went out several years ago, leaving me out $1200. Air Transat still takes bikes but charges $30 per leg of trip. Turn handlebar, remove pedals and remove air from tires. They provide a heavy duty plastic bag with the $30 fee. Remember to chock front wheels straight to frame to prevent damage.
stokell, January 21, 2010
---
Discrimination?
So, Delta, why am I charged $150 (domestic) to travel by air with my bike yet someone who travels with golf clubs that are heavier and larger (up to 100 lbs and less that 100 inches L+W+H) is not charged a penny? Are golfers welcomed yet cyclists discouraged? I could have bought my MTB its own ticket when I traveled by air to my last race.
RP24Hours, October 20, 2009
---
West Jets
On my trip to Phoenix Arizona via Calgary from Vancouver BC. I had to pay $42 for 4 inches oversize bicycle box ...... In Calgary my touring bicycle do not show on carousel . After complain they find my bicycle, when arrive to Calgary my expensive boxed bicycle look like it travel around the world several times . I did notice that there was some tire marks on the box corner ...... In Phoenix AZ. when unpacking bike I did find that fork and AC low rider from Old man rack on my bicycle has to be replaced (I was lucky that frame was OK , not even scratch and helpful Tempe bicycle shop has original fork and AC low rider in stock), Another personal complain to West Jets agent in Phoenix AZ, I was really mad and West Jet representatives in Calgary agree over the telephone to pay for AC low rider and expensive fork.
vldimir Knap, June 01, 2009
---
Bicycle Travel Bag, light and airport easy
Ordered two Bicycle Travel Bags for euro travel for Air france and had great results. The bags went straight thru from LAx-Paris no issues. I bought the bags form a company in CA called ROME BIKE BAGS. When I went to the store the clerks showed me how to use the bag and made suggestions on traveling. Excellent trip and the bag are gonna last a long time, they are so well made. The company does make alot of other bag for bikes but I recommend the ones we purchased for airline or car. Here is their website as I wanted to help otheres with this dilemma. www.bikebags.com 1-888-ROME-BIK Mike
Mike Marley, March 05, 2009
---
Bent Front Fork
I travelled from Auckland New Zealand to Vancouver Canada via Sydney with Air Canada. Because the AKL - SYD part of the flight was with Qantas there was no additional charge, though I expect one on returning from YVR. I boxed the bike myself and the front fork was very near the front of the box. On arriving I discovered my front wheel was very hard to put back on and it was due to a side of the front dropout being bent.

Vancouver is a great place to get your bike stolen, especially on the downtown eastside. A few months after I arrived I went into a shop and parked my bike outside with a coil lock I had been using (as a bike courier) in New Zealand for over a year. I forgot about my bike, left the store and went straight to another one. I returned to my bike after about 20-30 minutes to find a guy hovering over my bike which was now detached from the pole i had locked it to. I locked it with the front wheel off and he was having a hard time getting the front wheel back in because of the bent dropin and otherwise would have been long gone. I said get the f*ck away from my bike and in retrospect wish I had snatched the wire cutter I noticed in his hand. To get the front wheel in you just have to open the quick release skewer a little wider than usual and move the hub to one side.
Daniel Munn, January 20, 2009
---
Self-Guided Bicycle Tour in Niagara Falls
With over 150 kilometers (93 miles) of paved bicycle paths and numerous mountain bike trails, Niagara is probably the most popular bicycling destination in Canada.

Best time for bicycling is Spring (everything's in-bloom) and Autumn (leaves are changing colours). Summer can get a little too hot and is always humid.

The most popular section of the bicycle path runs north along the Niagara River from the Victoria Street / Niagara Parkway intersection (5 km/3.1mi north of "the falls") to Niagara-on-the-Lake (at Lake Ontario). 25 kilometers (15 miles) one way. This is a paved bicycle path running parallel with the Niagara River.

Along this route you will travel through the most scenic countryside in Niagara.

The first 8 kilometers (5 miles) is moderate rolling hills. This part of the path is about 50 Meters (165 feet) above the river offering incredible views overlooking the Niagara River Gorge. Sites and points of interest include the Whirlpool, Niagara Glen, Niagara Parks Golf Course, Botanical Gardens, Butterfly Conservatory, Electric Power Generating Stations, Floral Clock, Queenston/Lewiston International Bridge and Queenston Heights Park/Brock's Monument.

Queenston Heights is where you will encounter a nasty little hill dropping about 50 meters (165 ft) down to the village of Queenston which is at river level (as a point of interest, this is where "the falls" was 12,500 years ago. It's been eating its way up-river ever since).

The village of Queenston is a quaint little village and a great place to stop for a break. You will find the Laura Secord Homestead here as well as the Mackenzie Printery.

From Queenston heading north, the terrain is fairly flat for the next 17 kilometers (10.5 miles) where you will enjoy Niagara's Wine Country (Vineyards and Orchards).

You can stop at most of the Estate Wineries along this portion of the bike path for tours, wine tasting or lunch in one of their restaurants (mostly California style cuisine i.e. chicken, salads, fresh fruits etc.). There are also a few roadside fruit stands/markets where you can pick up some bottled water, juice or a light snack.

As you near Niagara-on-the-Lake you will find McFarland House which is one of the oldest tea rooms in Upper Canada. They serve an excellent lunch! And Fort George, a remnant of the War of 1812 between the British and the USA.

This portion of the bike path ends at the old town of Niagara-on-the-Lake. Considered the "prettiest town in Canada" Niagara-on-the-Lake is the home of the Shaw Festival, featuring plays by George Bernard Shaw and his contemporaries in three beautiful theatres designed specifically for this venue. You will also find lavish homes, immaculate gardens, boutique shopping, bistros, countless expensive restaurants, 300+ B&B's and a handful of very pricey Hotels/Spas. Well worth visiting for the day!

Total round trip is about 50 kilometers (31 miles). Allow 5 to 6 hours to really enjoy it. This is a paved bicycle path with rolling hills. I would recommend you use either a hybrid or road bike with at least 7 speeds. This path is probably suitable for teens or adults in fair or good physical condition. Too far and too long for young children.

This is a wonderful way to spend a day in Niagara!
Bob Ropel, January 19, 2009
---
Bikes on West jet
Was charged $40 plus taxes to bring my bike on Westjet for a flight from Halifax to Toronto.
Chris Wong, August 13, 2008
---
Ferry between Maine & Nova Scotia
As of summer '07, ferries run to Nova Scotia from both Bar Harbor and Portland, Maine. At the end of summer 2005, I was permitted to leave my car in the Bar Harbor ferry parking lot for ten days, no charge! Or you can park at the Portland terminal for a nominal daily charge.
You'll be waved aboard the ferry with the motorbikes, and the crew will point you to a corner where you can bungee your rig to the wall. Roll off at Yarmouth, go through immigration, and enjoy N.S.! Keep an eye on the return schedule -- it can change toward the end of the summer season as demand drops off. The official tourist info cabins around the island have toilets, cold spring water, and helpful folks.
Ferry info: www.catferry.com
Travel info: www.novascotia.com (the free map is fine for touring, the travel guide has campground info by region)
Excellent N.S. cycling info: www.dermott.ca/nstour/

Skip, June 02, 2008
---
RoadBikeJourney.com
A resource for the best cycling routes around the world. Cyclists can share their favorite routes, create write-ups, include pictures, and include route features and road conditions. Users can also view, comment on, and rate other user's roads and routes. Integrates with GPS devices, Google earth, or maps!
Connie, April 21, 2008
---
Qantas from Canada to Australia and return..
In July 2006 I flew Winnepeg (YWG) to Brisbane via LAX and used Air Canada to LAX and Qantas to Brisbane. Somehow the bike (overweight at 70 lbs) was forgotten at Calgary by AC, but it DID arrive in Brisbane a couple of days later. Then I repacked the bike into 2 boxes and flew along with my IBEX (3rd box) to Cairns.

Then, for the next 6 weeks I bicycled across the Savannah Way to Darwin. At Darwin airport Qantas gave me 3 bike boxes at no charge and packing tape) and watched me pack the parts for the next couple of hours and I flew to Melbourne at no extra cost for checking in the 3 boxes.

I traveled from Melbourne by train to Sydney visiting friends but had to ship the boxes separately (at a cost of over $100 AUD) as there was no way to take the boxes on the train (no baggage facilities). In Sydney I had to pay someone to take the boxes from the freight facility in a suburb.

At the airport I paid Qantas just over $100 AUD extra because I was hugely overweight, and flew to LAX with Qantas. Then I flew with NorthWest to YWG via MSP. The boxes arrived when I did with no damage (in either direction). The fees I paid AC and Qantas were worth every penny since I was hugely overweight and the staff was really interested in the fact that I had bicycled across the outback and THEIR airline was carrying my gear 🙂
Ken Pisichko, February 11, 2008
---
Bicycle Touring in Niagara Falls Canada
With over 150 kilometers (100 miles) of paved bicycle paths and numerous mountain bike trails, Niagara is probably the most popular bicycling destination in Canada.

Best time for bicycling is Spring (everything's in-bloom) and Autumn (leaves are changing colours). Summer can get a little too hot and is always humid.

The most popular section of the bicycle path runs north along the Niagara River from the Victoria Street / Niagara Parkway intersection (5 km/3.3mi north of "the falls") to Niagara-on-the-Lake (at Lake Ontario). 23 kilometers (15 miles) one way. This is a paved bicycle path running parallel with the Niagara River.

Along this route you will travel through the most scenic countryside in Niagara.

The first 8 kilometers (5 miles) is moderate rolling hills. This part of the path is about 65 Meters (200 feet) above the river offering incredible views overlooking the Niagara River Gorge. Sites and points of interest include the Whirlpool, Niagara Glen, Niagara Parks Golf Course, Botanical Gardens, Butterfly Conservatory, Electric Power Generating Stations, Floral Clock, Queenston/Lewiston International Bridge and Queenston Heights Park/Brock's Monument.

Queenston Heights is where you will encounter a nasty little hill dropping about 60 meters (190 ft) down to the village of Queenston which is at river level (as a point of interest, this is where "the falls" was 12,500 years ago. It's been eating its way up-river ever since).

The village of Queenston is a quaint little village and a great place to stop for a break. You will find the Laura Secord Homestead here as well as the Mackenzie Printery.

From Queenston heading north, the terrain is fairly flat for the next 15 kilometers (10 miles) where you will enjoy Niagara's Wine Country (Vineyards and Orchards).

You can stop at most of the Estate Wineries along this portion of the bike path for tours, wine tasting or lunch in one of their restaurants (mostly California style cuisine i.e. chicken, salads, fresh fruits etc.). There are also a few roadside fruit stands/markets where you can pick up some bottled water, juice or a light snack.

As you near Niagara-on-the-Lake you will find McFarland House which is one of the oldest tea rooms in Upper Canada. They serve an excellent lunch! And Fort George, a remnant of the War of 1812 between the British and the USA.

This portion of the bike path ends at the old town of Niagara-on-the-Lake. Considered the "prettiest town in Canada" Niagara-on-the-Lake is the home of the Shaw Festival, featuring plays by George Bernard Shaw and his contemporaries in three beautiful theatres designed specifically for this venue. You will also find lavish homes, immaculate gardens, boutique shopping, bistros, countless expensive restaurants, 300+ B&B's and a handful of very pricey Hotels/Spas. Well worth visiting for the day!

Total round trip is about 46 kilometers (30 miles). Allow 5 to 6 hours to really enjoy it.
This is a paved bicycle path with rolling hills. I would recommend you use either a hybrid or road bike with at least 7 speeds.
This path is probably suitable for teens or adults in fair or good physical condition. Too far and too long for young children.

This is a wonderful way to spend a day in Niagara!

Bob, December 13, 2007
---
Two bicycles with Air France (one folding, one regular)
We went from Toronto to Douala via Paris CDG (with a 2 night layover) and back again with both a boxed bicycle and a Dahon folding bicycle in a suitcase. Here are some comments:

- At Toronto YYZ they immediately knew that we had a bicycle in the box. They automatically made us pay $150 for it. However, since we had a 2-day layover before continuing on to Douala I asked if I'd be charged again for the 2nd leg and they provided another receipt for that portion. SO IF YOU HAVE A LAYOVER BE SURE YOU ASK FOR A RECEIPT FOR THE SECOND LEG IF YOU GET CHARGED.

- My Dahon, even though oversized and slightly overweight, was not even blinked at by the staff.

- FYI, at CDG you can store excess baggage at a place called Baggages du Monde for a daily fee (15 Euros per piece per day) since you can't check it all the way through to your final destination. They will take it off-sight for storage and bring it back at the time you specify for pick-up.

- Leaving CDG for Douala, I never had to haul out my receipt for that portion: we confirmed it was a bicycle when asked and it went merrily on its way without an attempt at charging us. Ditto for the Dahon in its case.

- Leaving Douala we had stuffed my Dahon case so it was well over its weight and size limit. The airline didn't say anything. They also didn't charge for bicycle in its box.

So all this to say that your experience is likely going to vary based on the airport and maybe even who is working that day!
Eric M, November 21, 2007
---
Bike box
Air Canada charged us 50US$ or 65CAD$ each way. Only one piece checked baggage on top was allowed. We flew AMS(Schiphol)-London(Heathrow)-Halifax-Deer Lake and back. The customs checked the bike when arriving in Halifax for the first time. The CO2 cartridges for quick tyre inflation were not spotted... In Deer Lake for the return trip, the security confiscated the cartridges. On a small air port after an ironman race, the security were well aware of the chance to find some.
Olli, August 18, 2007
---
RentABike, Ottawa, Canada
Over 200 bicycles and accessories to choose from for all ages, sizes and routes. Located on the Rideau Canal beneath Rideau St beside the Government Conference Centre and across from Westin and Chateau Laurier Hotels.
Harry Musson, June 12, 2007
---
Nokia N95............$300
BUSSINESS ADVERTISEMENT.
We sell all kind of mobile phones and accessories at affordable price, it has one year international warranty, unlock, comes with company original seal pack, this phone are all brand new direct from the manufacturers in English & Spanish manual, Finland made., we do our shipping worldwide via Fedex and Dhl International Service to your doorstep location within 48 hours depending on your destination, and the Tracking number shall be sent to you upon acknowledgement any one interested should contact us via mail:E-mail: [email protected]
Â
Below here is our price list of phones we have in store.
Â
Nokia N95..............$300usd
Nokia N93..............$270Usd
Nokia N92..............$240usd
Nokia N80..............$200usd
Nokia N70..............$160usd
Nokia N71..............$165usd
Nokia N72..............$170usd
Nokia N73..............$180usd
Nokia N90..............$180usd
Â
Samsung D720...........$170usd
Samsung E310...........$134usd
Samsung E330...........$132usd
Samsung E600...........$128usd
Samsung E630...........$123usd
Â
Motorola MPX300.,......$165usd
Motorola V300..........$130usd
Motorola V3Razr........$130usd
Motorola V400..........$150usd
Motorola V600..........$135usd
Motorola V661..........$150usd
Â
Sony Ericsson P990.....$250usd
Sony Ericsson S600i....$155usd
Sony Ericsson S700.....$130usd
Sony Ericsson T29s.....$110usd
Sony Ericsson T300.....$100usd
Sony Ericsson T616.....$160usd
Sony Ericsson T850.....$130usd
Â
Nextel i450............$110usd
Nextel i930............$150usd
Nextel i95cl...........$130usd
Nextel i830............$110usd
Nextel i860............$125usd
Nextel i870............$140usd
Nextel i860............$135usd
Â
Sidekick 1.............$110usd
Sidekick 2.............$130usd
Sidekick 3..............$150usd
Â
Mpx300.................$200usd
treo 600...............$200usd
Treo 650...............$210usd

apple 4 GB iPod Mini Silver M9160LL/A ...$35.00usd
apple 60 GB iPod Photo M9830LL/A ........$60.00usd
apple 60 GB iPod photo ..................$60.00usd
apple 30 GB iPod Photo M9829LL/A ........$50.00usd
apple 512 MB iPod Shuffle MP3 Player M9724LL/A ...$55usd

apple iPod 1GB Shuffle ..................$80usd
apple 4 GB iPod Mini Blue M9436LL/A .....$40usd
apple 20 GB iPod U2 Special Edition .....$50usd
apple 6 GB iPod Mini Green M9807LL/A.....$40usd
apple Ipod Nano 2GB .....................$75usd
apple Ipod Nano 4GB .....................$90usd
Ipod video 30GB..........................$130usd
Ipod video 60GB..........................$190usd

we also sell laptops and ipod of various brands. All our product are well packed and sealed for security reasons, and models of mobile phones. All electronics and mobile phones comes in its original sealed box direct from the factory. All electronics and mobile phones price are negotiable if buying in bulk quantity. Hope to hear from you as soon as possible with your private phone number for easy communication Delivery Time.
james williams, May 30, 2007
---
Bicycle Rentals and Bicycle Tours Niagara Falls Canada
NIAGARA BICYCLES AND OUTFITTERS Located at 4523 River Road in Niagara Falls Ontario Canada, our shop is within easy walking distance from the VIA Rail Train Station and Bus Terminal.
OUR BICYCLES For Hire and For Sale we feature Dynamic Shaft-Drive (Chainless) 7 speed Hybrids and Mountain Bikes. Comfortable, rugged, reliable, smooth-shifting and virtually maintenance free our "chainless" bicycles are truly a pleasure to ride. You'll love 'em!

BICYCLE RENTALS AND CYCLING TOURS Spring, Summer and Fall - Bicycles are available for rent / hire on an hourly, half-day and daily basis. Summer - Guided Cycling Tours of the Niagara Region. Individuals, Groups and Corporate Events.

If you wish more information about us and our services, please email us at [email protected] or call us at (905) 401-2139 or preferably Drop By Our Shop!

I look forward to meeting new friends during the coming season.

Thank you,

Bob Pelino General Manager

Bob Pelino, May 12, 2007
---
place to stay
I wanted to say a place to crash but that wouldn't be appropriate;) My partner and I are avid cycle tourers and would like to give back. We presently live in Calgary and can offer cyclists traveling through a place to stay and chill repair etc etc. as well as ton's of info about some of the rockies tours. We're able to provide floor space, or camping pads close to downtown. Have a moderately decent shop for tuning or repairs and locking the bikes up as you tour the city.
Is there any way you know of to pass this on to other cyclists, be they euros, canadians etc. We're already on Globalfreeloaders.com but reallly want to help out the cyclists most.
Cheers and safe riding
Kevin
kevin Blades, April 06, 2007
---
Westjet mashes bikes
When we flew from Halifax to Vancouver last Summer, we were disappointed to see that our tandem was badly damaged - about $200 worth. We took the usual precautions: removing the wheels, turning the handlebars, protecting the derailleurs, etc. In fact a Westjet rep insisted on helping us pack it. I have flown with a bike 6 times before with different carriers and never had ANY damage. It was in a double bag rather than a box. Boxes for tandems cost as much as our tandem and anyway it wouldn't be practical to ship the empty box across the country first!

What had happened is that they obviously placed the bike on its side in the large-cargo area of the plane (rather than with the regular luggage), and pack heavy crates on top of it. This was obvious since, apart from the damage, it arrived 40 minutes after the luggage was delivered to the carousel.

The Westjet rep in Vancouver was rude and dismissive. She took one look at the damage and said there was no way they would take responsibility. That proved to be the case when I contact Customer Relations. Even though they were clearly negligent they would do nothing. It took about 2 hours to repair the bike enough to make it able to be ridden home from the airport. Pix available to anyone interested.
Barry Bogart, February 06, 2007
---
B.C. Ferries , Horseshoe Bay, north on hwy 101
Caught the B.C. Ferry at Horseshoe Bay north to Gibons, paid 6 cn for bike with trailer, was the last to load. They sent me all the way forward on the car deck. I was able to lock bike to a rail near the bow. Great boat ride, followed hwy 101 to the next ferry terminal (ferries only way on or off as no through road connects back to mainland) Next ferry fee was included in the rate I paid at Horseshoe Bay. Later in trip took Ferry at Powel River to Vancouver Island. The let me load first and I got to ride inside the cavernous car deck. At Power River they did not charge me for my bike, just a passenger ticket for myself.
Last ferry was from Nanamio back to Horseshoe Bay. This was a hassle as they forced me to navigate an area designed for foot passengers with several hard turns, made me struggle with my loaded touring and trailer. All in all the rides were pleasant. The crew onboard was great; food was good, coffee was fair.
Life is good
Chris

Christian , February 01, 2007
---
Good News for British Airways travelers
From the BA site:

From 13 February 2007, all customers will be allowed to check in their respective free checked baggage allowance PLUS one additional item of sports equipment from the list below.

Bicycles
A single seat touring non motorised bicycle is allowed.

On top of this, in my previous experience BA provides a large, free plastic bag for the bike, but pedals must be removed and bars twisted and turned.
Charles Hansen, January 19, 2007
---
Greyhound Canada -- Trikes
My favourite style of touring is by tadpole recumbent trike. Greyhound Canada is part of my touring transportation. The loophole in Greyhound Canada's baggage rules is that BIKES are in one category and TRIKES are in another.

TRIKES are "items at own risk" (same as computers, typewriters, etc) as part of your personal baggage. I just roll up on my trike, load it in the undercarriage, put on the brake and enter the bus. There are no requirements to box, pay freight, or anything associated with a BIKE.

Every time I explain this on the internet, I get hate mail or people claiming that it can't be true. I have used this baggage allowance for years and have numerous witnesses seeing me arrive and leave quite a few times.

I do recommend getting a letter from Greyhound's customer service to confirm the policy for the odd sticky bus driver.
Jay, August 08, 2006
---
Greyhound Canada refuses bikes
I wanted to use Greyhound to get to a couple locations in the Canadian Rockies and ride back to Calgary. But, their rules just plain suck. First you have to ship the bike freight - in one instance the bike shipping cost more than my ticket! Next you can't just ride the bike to the station and ship it as you board. As Michelle noted your bike may not go on the same bus so they recommend you ship it in advance by a couple days. Then the guy I spoke with mentioned that some of the smaller "depots" were just small businesses and would store your bike wherever they could so he suggested I make sure it was well insured if it was expensive.

After processing all this I came to the conclusion Greyhound was an
expensive and troublesome way to get my bike around. Not only would I have to pay for the bike in addition to my ticket I would have to make two trips to the Greyhound station.

What really blows my mind is that even if I show up for a late night bus and the bus is empty they won't let me put my bike underneath. As a comparison I once rolled up to the bus station in Ensenada and had my bike underneath with panniers in 10mins - the driver even helped me load it. No extra charges, no stupid questions - sweet!

My solution is to rent a vehicle and get a friend to drive me and return the vehicle. Including gas, rental and meals for my friend it is still cheaper than Greyhound. Strange - you'd think 47 people could share a ride one way for less money than a single rental car doing the return trip. Something doesn't compute.

cheers,

Vik
Vik, August 08, 2006
---
Greyhound Canada refuses bikes
Bikes are not allowed as luggage on Greyhound Canada. The only exception is between Vancouver and Squamish/Whistler/Pemberton. There you can take an unboxed bike (space permitting) for $5 or $10 depending on distance ...no consistency in Greyhound baggage rules here 🙂 But we did often just load bikes in those smaller solid bike cases. The platform loaders didn't know what they were and I simply said nothing as they loaded them.

But, for US Greyhound customers it's different. You can take your boxed bike as luggage at no extra cost and I've done so twice myself. Greyhound Canada Transportation Co. and Greyhound Lines Inc (USA) are two separate companies, albeit both owned by Laidlaw.

I was a Greyhound driver until early 2006. On the Vancouver loading platform I would keep an eye out for passengers wheeling bikes. I would then approach them and tell them of the Greyhound Canada bike policy to give them enough time to go ship their bike so they wouldn't miss their bus. As a cyclist it was very hard for me to turn people down trying to board with their bikes. I had approached local management to try and have their policies changed ... even if they simply allowed boxed bikes as luggage for an extra charge. But I have since quit Greyhound and my efforts were shortlived.

North America seems to be the most restrictive when it comes to taking bikes on buses. I've taken a bike onto a bus in Cuba and there were already two other fully loaded touring rigs in the luggage tank.
Michelle Eisele, August 08, 2006
---
Free Bikes on Skyservice From Canada
Skyservice Airlines takes bikes for free as part of your luggage allowance. It counts as one piece of your luggage allowance, subject to normal weight restrictions. Skyservice provides the airline service for tour companies such as Sunquest and Conquest.

I used them twice through Sunquest for Cuba. Check "www.skyservice.ca" for baggage details under Customer Service. The bike needs to be boxed or you can buy a $5 plastic bag from them. The usual applies. Handlebars turned sideways, tires deflated, and pedals removed.
Michelle Eisele, August 08, 2006
---
American Airlines/Vancouver Cycling/WestJet/Trico Hard Case/Canadian Rockies
Time for my annual posting after yet another great Backroads Bike Trip.

American Airlines: We flew from Fort Lauderdale Florida, through Dallas to Vancouver. AA tried to charge me for the 2 TRICO bike case. I argued that when I made the reservations, AA's policy was that bikes flew free on international flights and that since our destination was outside of the United States, I should not be charged. The check in person was very nice and only charged me $50US for "oversized luggage" which was fair. Bikes made it to Vancouver in good shape. On the return trip from Calgary, it was a bit more of an argument, but with the crush of customers at the check-in counter, the woman ended up relenting and not charging me for the bikes. My guess is this is the last time I will be able to fly the bikes for free, based on what is going on in the airline industry.

Vancouver Cycling: Not knowing the area at all, I was able to find a very nice guy who runs a touring company who took us out for a few really fun rides around Vancouver for a very reasonable price. Check out Robbin at www.great-explorations.com. Vancouver is a very bike friendly place and there are some great bike shops in town as well.

West Jet: We flew West Jet from Vancouver to Calgary. West Jet Charged $50 CA for each bike case. Cased where handled well and everything arrived in good shape. West Jet has the FASTEST baggage handling I have ever seen. Our suitcases and the bike cases were already in the baggage claim area when we walked down from the gate.

Canadian Rockies: Some of the best cycling we have ever done. We did a bunch of rides around Banff on our own to get in shape for our 6 day trip and then rode from Banff to Jasper, including the Icefields Parkway and up Sunwapta Pass, which was brutal. Props to my wife for being so tough and killing that climb.

TRICO Bike Case: In my post last year, I noted that I was less than impressed with the TRICO case where one of the straps pulled through its slot. Again this year one of the same straps (relaced with a new one from TRICO) pulled out and the case with my precious Serotta was partially opened. While there was no damage to the bike, I am not happy with the reliabilty of this case. I will probably sell them on E-Bay and shell out the big bucks for the Sci-Con hard cases for next year's trip.

G. Pincus, July 05, 2006
---
Air Canada Bike Charges
On My recent (May-June '06) flight Ottawa-London Heathrow return, Air Canada did not charge me for the bike. Perhaps the check-in staff were unfamiliar with the new policy.
Bob Spicer, June 19, 2006
---
Air Canada - No more free bikes?
Not exactly earth-shattering news, but...
Air Canada has reduced its one-way charge for bikes to CAD$50/USD$50 (the charge used to be CAD$65/USD$50).
So, for Canadians at least, the charge has gone down by CAD$15.
Maybe I'll use that $15 to buy myself some in-flight food (that used to be free).
www.aircanada.com/en/travelinfo/airport/baggage/checked.html#r1s1


Michael Watson, June 16, 2006
---
Bicycle padded airline Bag
Still the best product out on the marketplace is the Bicycle Travel Bag from ROME Bike Bags, CA 310-791-6366, they ship the same day for procrastinators like myself who needed a bag in a hurry. The bag was used for a trip to france and was easily stored in a locker at the train station when I was riding. ***** Great price $129, give them a cal, I think the website is www.bikebags.com ask for Sandy.
Brian, May 26, 2006
---
Warm Showers List

"Warm Showers List"
accomodations for touring cyclists. Roger Gravel, April 15, 2006
---
Toronto - Pearson Airport
Tip for the day: If you're riding into Toronto from the Northwest, you
can get downtown via an express bus to the subway for $2.50 cash fare.
It stops at Terminal 3, then T2, then T1. There's more space to get on
at T3. However T3 is hard to get to on a bike from the southbound lanes
of Airport Road, as you're expected to make a left across 3 lanes of
traffic.
Instead, take the access road at Silver Dart Blvd and follow it to the
bus/limo staging area, then pick up the road to T3. Speed limit is
posted as 20 kph. Bear right to the upper level (departures) and look
for post 23.
They tend to use low-floor buses on this route (#129 - Airport Rocket)
so it's a roll-on. No transfer is required for the subway.
Brian Huntley, December 30, 2005
---
Air Canada now charges!
Yup, that's right. Check out their website:

www.aircanada.com/en/travelinfo/airport/baggage/checked.html#r1s1

CA$65 or US$50 each way.

How the mighty crumble...
Basil Yokarinis, September 16, 2005
---
Air Canada - No more free bikes?
Air Canada appears to be charging fees for bikes (effective October 12, 2005), whereas bikes used to be free on international services.

The info is on Air Canada's website:
www.aircanada.com/en/travelinfo/airport/baggage/checked.html#r1s1


Air Canada used to allow 2 pieces of baggage for international flights, one of which could be a bike.

This seems to be changing. Now, Air Canada will only allow 23kg of baggage, with no item larger than L+W+H=158cm. And this seems to apply on all of Air Canada's routes, both domestic and international.

And bikes will be accepted, but at a charge of CAD65/USD50 each way. Bikes have to be prepared in the usual way (pedals and handlebars). Then the bike should either be boxed, or Air Canada will provide a large plastic bag at check-in.

Feedback from other cyclists would be useful, to confirm whether Air Canada really is charging for bikes.
Michael Watson, September 08, 2005
---
Canadian Airline updates
I observed that the list for bike friendly airlines is still listing Canadian Airlines. They merged with Air Canada several years ago.

Two other Canadian airlines that accept bikes are:
AirTransat - in a bag or box with tires flattened and bars and pedals reversed. No charge as sporting equipment
Zoom Airlines- in a bag or box with tires flattened and bars and pedals reversed. No charge as sporting equipment
Allan Stokell, September 05, 2005
---
Bicycle Travel Bag for airline, car
Bicycle Travel Bag, soft, padded-bag, $129.95 complete. Only the wheels are taken off and stored inside the inner pouches of the bag. Manufacturng these bags since 1996 without any issues.
Visit our website for ordering or toll free:1-888-ROME-BIK
These bags are not overweight or oversize for most airlines. 310-791-6366 www.bikebags.com
Law Rome, June 24, 2005
---
Kitchener/Waterloo Transit bike on the bus
Grand River Transit services Waterloo, Kitchener and Cambridge. Almost all buses and by now probably all buses have a bike rack on the front of the bus. It accomodates two bikes. The racks are easy to operate. It used to be that if the bus was not full you could take your bike in the bus, not sure whether that is still the case. There are no extra fees.
P.Verlegh, April 22, 2005
---
Nova Scotia ferry problems
Seen on the Touring email list

If any phreds are planning to tour Nova Scotia this year you may need
to adapt your plans. The Scotia Prince ferry between Portland, ME and
Yarmouth, NS has suspended service. The ferry line is having a dispute with the city over alleged mold contamination in the terminal building.

There is still service between Bar Harbour and Yarmouth, however.

Cheers,
David

David Pietrowski, April 06, 2005
---
Toronto, Ontario Transit Rules
Found on the Touring email list

The messages about Chicago's Metra finally allowing bikes reminds me of Ontario's GO Transit rules. Here, you can't bring a bike on a train
that's going to be, or has been, in Union Station (downtown Toronto)
during the excluded hours.

This means you can't bike over to the Danforth station and catch the
9:23 outbound to Oshawa, despite it being an almost empty train, because it was in Union before 10 AM. You can, however, take the 10:13 from Union (10:23 at Danforth.) I find this rule to be especially silly.

As well, if you board at Union, expect to be told you can't use the
elevators from the waiting level to the train level, as they're reserved for wheelchairs. If I ever use GO with a loaded bike again, I'll ignore this rule.

Brian Huntley, March 11, 2005
---
Toronto, Ontario Transit Rules
You *can* take a bike on a GO train outbound from Union in the mornings. I did just that, from Danforth to Rouge, last fall. Fortunately, I'd looked up the official policy on the web beforehand, at www.gotransit.com/public/faqs/faqs.htm#Bicycles.

This says: "You may take a bicycle on any GO Train on a Saturday, Sunday, or statutory holiday. On weekdays, due to rush-hour crowding, you may not take them on trains scheduled to arrive at Union Station between 6:30 and 9:30 a.m. or depart from Union Station between 3:30 and 6:30 p.m. Bicycles are also prohibited inside Union during those times."

As in any good bureaucracy, people who work for GO are thoroughly
confused by and/or don't understand their own company's policy. I'd
been told earlier when I called GO information, that I wouldn't be able to take a bike on the morning outbound train. And the guy who sold me the ticket at Danforth also told me I couldn't do it. I went ahead anyway and didn't have any problems. So, always get a second (and a third!) opinion...

Schumann, March 11, 2005
---
Bikes on Air Canada & Air New Zealand, Vancouver to Auckland
We flew with 2 bikes in March 2005 on Air Canada and Air New Zealand, from Vancouver to Auckland via LAX, and return from Auckland to Vancouver via SFO. There was no charge for the bikes; they each counted as one piece of checked baggage, and two panniers inside a plastic bag counted as the second piece of free baggage.

I prepared each bike by: removing the pedals, removing the handlebar mirror, turning the handlebars by 90degrees, covering the chain and derailleurs with plastic bags secured by cable-ties, by lowering and reversing the saddle, and by partially deflating the tires.

At the check-in at Vancouver, Air Canada suppied us with plastic bike-bags and a roll of tape, and we bagged the bikes at the counter. We didn't see the bikes at LAX.

On arrival at Auckland, the NZ Customs asked if the bikes were clean (I had washed them before leaving home, including the insides of the mudguards), and wanted to see our bike shoes (which we were wearing), and we were waved through. We then found the 'Bicycle Assembly Area' (what a great idea) near to the 'taxi' exit doors, and prepared the bikes for riding. Following other advice on this forum, we rode from the airport into Auckland: George Bolt Memorial Drive, Kirkbride Road, Wallace Road, Church Road, old disused Mangere Bridge (now for pedestrians and cyclists only), Onehunga Harbour Road, Onehunga Mall and north into the city. A 'piece of cake', and really nice to get some exercise after the long flights. For an online map go to http://www.wises.co.nz/map/ and select 'Auckland'.

On our return from Auckland, Air New Zealand did not require us to bag the bikes, and they went on board as I had prepared them (see above). At SFO, we had to clear the bikes through US Customs (why?), and then recheck them in with Air Canada (at a different terminal); Air Canada again provided us with plastic bike-bags and a roll of tape, and we bagged the bikes at the counter.

On all flights, the bikes arrived promptly, and almost undamaged (just one bike with a bent derailleur and a bent brake-handle - easily fixed).
Michael Watson, March 04, 2005
---
Air Canada YVR-LHR with bikes
We flew Air Canada, Vancouver to London and return in April/May 2004 with 2 bikes.

We rode to the terminal at Vancouver, and rode away from Heathrow on arrival (and vice-versa).

At each end we wheeled the bikes up to the check-in counter (with pedals removed, handlebar turned 90deg., saddle lowered and tires partially deflated). Each bike counted as one piece of checked-baggage. Two panniers inserted into a large garbage-bag counted as a second piece of baggage (Air Canada also have heavy-duty plastic bags available at check-in). And my handlebar bag, with an additional shoulder-strap counted as carry-on to take into the plane. All went as expected, with no damage. No charge for the bikes.

At London Heathrow, it is relatively easy to cycle out of the airport. There are clearly marked bike-lanes from the central terminal going through the left-side service tunnel under the runway (also used by taxis, but there isn't room to pass, just stay in the centre of the lane, and make the taxis wait behind, until you get out of the tunnel). The traffic in the central terminal area and on the perimeter roads is very busy; just wear a hi-viz vest, and be safely assertive with the traffic!
Michael Watson, January 21, 2005
---
Air Canada - Halifax to Copenhagen and back
I took my bike to Copenhagen July 24, 2004. Left from Halifax Airport with Air Canada; travelled via London Heathrow where I changed to SAS.

Showed up in Halifax with the bike all boxed up and ready to go. At the counter they were not sure if I had to pay a fee for the bike, so they asked me if I knew. I answered that according to Air Canada's website bikes fly for free as part of the 2-piece baggage allowance on international flights (excluding USA). They said OK, checked it through to Copenhagen and put it on the belt together with my 2nd piece of luggage.

Both the bike and my 2nd piece of luggage arrived in Copenhagen in perfect condition. No problems at all. On the way back everything went just as smooth.
Ole Mikkelsen, August 27, 2004
---
Air Canada SFO-YUL-SFO
AC says you should have your bike in a box or otherwise they will provide a plastic bag (for the same cost of $50 US / 65$ CDN). I usually arrive at the airport with the bike and take off pedals / move the handlebar sideways; then I let them tell me what else they want. From SFO (last summer) the agent couldn't find a bag or box, but the bagage handler said he'd just take the bike as is. Of course, they make you sign a waiver, but this is a Trek 520 and I don't worry. In Montreal a bagage handler walked the bike to me.

From YUL it may sound more difficult because you have to pass US Customs there, so there's more walking involved (I hang the panniers to it and it becomes a luggage cart). I used the fast check-in (E-Ticket) and proceeded to the agent for the luggage. He was very nice, looked for a bike bag, again didn't find it, suggested I tape the pump to the bike because the security people could take it away from me, labeled the pannier and the bike. He forgot to charge me and make me sign a waiver, I think. Then US Customs was a breeze, and the baggage handler took the bike. The pannier had to go through X-Ray (notice: last year they panicked when the oblong mirror looked like a grenade in the X-Ray). Later I saw my bike arrive at the airplane on top of all the suitcases, and the man carried it to the baggage hold. In SF, the bike was delivered through the Continental special baggage door.

The pump is really useful because they always want the air out of the tires (notice you don't need to take it all out) and you need it if you ride home.

Observations:

- this was on the non-stop AC 671/672 which ceases to operate in "low" season (whatever that is). If I had to change planes I would get a box (boxes can be bought from United at SFO).

- this bike is sturdy, but I move or remove the plastic things so they're not likely to break. It will be hit by random things.

- the air out of the tires thing: contrary to the agents' belief, the tires won't expand to big balloons and explode. They'll expand a little, but they're not likely to blow up even if you forgot to take the air out, so relax. I do it because it could be embarrassing to be the originator of a bang in the hold while in flight...

- I keep expecting the employees of the bankrupt airline to be grumpy, but so far they've all been very nice.

Guy Tiphane, July 29, 2004
---
Air Canada to Montreal from San Jose, CA
I flew from San Jose, CA to Montreal on Air Canada. My bike was in a hard shell case and according to the Air Canada web site, I was to be charged $50 (USD) each way (USA to Canada does not qualify for "free" international transport). The initial segment was an Air Canada flight number, but operated by United Air Lines. UAL charged me their fee ($80) even though I had the printout from the Air Canada web site.

On the return trip, Air Canada charged me $50 as expected. I did complain to their customer service department about the $80 charge on the flight out. They said that the initial carrier's policy determines the charge, but gave me a $50 flight coupon I can use on a future flight in the interest of customer relations.
Orum, May 27, 2004
---
Greyhound Canada and USA
I recently wished travel with my bike from central Washington, USA to Vancouver, BC Canada. I picked up a bike packing case from a box store. Then broke down the bike and packed it. Greyhound USA and Canada were great--no problem Canada Customs no-sweat. I found the bike easy to ship



Edward, April 12, 2004
---
Air Canada to Spain
I brought my bicycle on a flight from San Francisco to Madrid (returned from Paris), via Toronto for no extra charge.

I wasn't required to box it - only to loosen the handlebars and remove the pedals. I went to various information booths at the airport in Madrid, asking in my gringo Spanish, "Busco mi bicicleta," only to finally find it on the normal luggage carousel...
kevin mcauliffe, March 30, 2004
---
FOLDING BIKE MANUFACTURERS
Mitchel Freedman, President

Giatex (Canada) Inc.

Tel: 905-738-3505

Fax: 905-738-5563

Web: www.giatex.ca


Mitchel Freedman, February 22, 2004
---
Survey of Rider-Bike/Driver-Car Ferry Fees
We have surveyed ferry costs in various parts of the world for transportation costs of rider/bike versus driver/car. The report is located at www.CycleCanada.com/Report/

Our survey looked at private operators that are complimentary services and not intended to be part of the basic transportation network such as the British Columbia ferry system. The obvious exception in our list is North Island /South Island in New Zealand but that was included because it was a comparable distance. In that situation there is a political imperative for the national government to connect its citizens. The ferry services across the English Channel and the Irish Sea are established transportation routes with a very high commercial value so there is some political motivation in those cases but we think that the comparisons there are valid because there is not an obvious political reason in those situations to be as favorable to cyclists as they are.

CycleCanada, December 28, 2003
---
Giatex
We offer the world's FIRST stretching/folding bicycle. A fresh new design. It's Sporty. It's Portable. It's Sportable.

Mitchel Freedman, November 09, 2003
---
Self Guided Touring Ontario and Quebec - Canada
information source for self guided touring maps and guides; custom routes and complete arrangements for groups and individuals
Howard Pulver, October 19, 2003
---
By train between Vienna and Budapest (wasback in Canada, eh.)
Found on: [email protected]

On Thu, 16 Oct 2003 03:04:14 -0700 (PDT), jfoneg wrote: > >A helpfull tip for folks who may want to take bikes by train from Vienna to >Budapest (or in my case Budapest to Vienna): Alternatively there is a high speed >airfoil boat that runs about daily between Vienna/Budapest in about 6(?7)hours. It >will drop you off at Brataslava as well for a smaller fee-I think the one way >Budapest to Vienna cost me 70e with my bike.

It should be noted that there is limited room for a limited number of bikes on the _hydrofoil_. When I was there in 2000, the BudaPest-Vienna leg required reservations 24-48 hr in advance. Needless to say with only three days to get back to Vienna, we elected to bike, since we could get no assurances on a Saturday that we would be able to get reservations on the following Monday

Cletus Lee

Bacchetta Giro Lightning Voyager

http://www.clee.org

Bellaire, TX USA on 10/16/2003



Cletus Lee, September 30, 2003
---
By train between Vienna and Budapest (wasback in Canada, eh.)
Found on: [email protected]
Date: Thu, 10/16/2003 08:37 AM -0400 From: [email protected] To: Subject: Re: By train between Vienna and Budapest (wasRe: back in Canada, eh.) Reply-To: [email protected]

On Thu, 16 Oct 2003 03:04:14 -0700 (PDT), jfoneg wrote: > >A helpfull tip for folks who may want to take bikes by train from Vienna to >Budapest (or in my case Budapest to Vienna): Alternatively there is a high speed >airfoil boat that runs about daily between Vienna/Budapest in about 6(?7)hours. It >will drop you off at Brataslava as well for a smaller fee-I think the one way >Budapest to Vienna cost me 70e with my bike.

It should be noted that there is limited room for a limited number of bikes on the _hydrofoil_. When I was there in 2000, the BudaPest-Vienna leg required reservations 24-48 hr in advance. Needless to say with only three days to get back to Vienna, we elected to bike, since we could get no assurances on a Saturday that we would be able to get reservations on the following Monday

-- Cletus Lee Bacchetta Giro Lightning Voyager http://www.clee.org Bellaire, TX USA on 10/16/2003



Cletus Lee, September 30, 2003
---
Ken Kifer's Bike Pages
Ken Kifer
was tragically killed in September, 2003 by a drunk driver while cycling near his home. His website is invaluable, however, and is being kept up. It has accounts and photos of ten trips across the US and Ontario, plus useful information about designing a touring trip, bicycle camping, and making pannier bags.
http://www.kenkifer.com/bikepages/
Ken Kifer, September 14, 2003
---
bicycle touring: free camping recipes...
Your "tasty one-pan wilderness chow" will leave friends wondering when you snuck off to Paris for cooking class.


mike mcgarry, September 02, 2003
---
From Toronto to Montreal on Coach Canada
In August 2003 my boyfriend and I took a Coach Canada bus from Toronto to Montreal. You can buy a big plastic bag at the Toronto bus terminal for $8; one plastic bag fit both of our bikes. Other than the charge for the bag, there is no charge for transporting the bicycles; you can keep the bag and reuse it later or use your own big bag if you have one.
Chung-chieh Shan, August 31, 2003
---
Cathay Pacific
Found on: [email protected]
In planning my NZ trip, I found that Cathay Pacific has the most reasonable (cheapest!) airfare from Vancouver, BC to Auckland. I emailed their customer service - twice - regarding their policy on bicycles and received no answer! In frustration, I contacted my travel agent and his reply confirmed that Cathay Pacific follows IATA tariff regulations; in that the bicycle is one piece of your two pieces of allowable free luggage - with the applicable weight restrictions. The travel agent also confirmed that the bike would be transported with pedals removed, handlebars turned and suitable packed - large plastic bag is OK. If the bike is a third piece of luggage then a charge of $150.00 would apply - I assume Canadian dollars?

>From Cathay's website....
"Free baggage allowance if you are travelling to, from or via the USA, Canada and selected South American countries. Checked Bags (2); Total Dimensions (L+W+H) Per Bag 158 cm, (62); Maximum Weight Per Bag 32kg (70lbs). "

Also...
"The following is considered as 1 piece of check-in baggage (regardless of size). With a total dimension of 62in/158cm (Width + Height + Length).

"1 Wheelchair for personal use only will be carried free of charge as a check-in item. Bicycle - suitably packed, touring or racing bicycle, single seat, non-motorized provided that handle bars are fixed sideways and pedals removed. 1 sleeping bag or bedroll, rucksack, knapsack, back pack, duffle-type bag or a type 22 bag. 1 pair of snow skis, with 1 pair of ski poles and 1 pair of ski boots (or 1 snow board and boots). 1 golf bag containing golf clubs and 1 pair of golf shoes. 1 suitably packed fishing equipment with 2 rods, 1 reel, 1 landing net, 1 pair of fishing boots, 1 fishing tackle box. Any portable musical instrument not exceeding 39in/100cm in length. 1 pair of standard water skis or 1 slalom water ski. Surfboard: not included in the free baggage allowances. "

The first paragraph of the last section is ambiguous, as it states that the following items can be checked in regardless of size, and then the statement follows on with some dimensions???

Adam K.
Sidney, BC Website: http://www.adamk.ca



Adam K., August 27, 2003
---
Tip for free bike transport!
My partner and I booked a flight from Vancouver to Hawaii. We called administration to ask about possible free shipping of bike as luggage.
The lady said yes as it was considered sports gear. She said to use her name if there were any conflicts. The cashier wanted to charge us $60 to ship the bike on our flight. We mentioned the administrator's free offer.

They let us ship our boxed tandem free!

Mike.
www.bicyclelane.com
mike mcgarry, August 07, 2003
---
LifeCycle Adventures by Bike
It is our mission to promote health and wellness through the unique blend of Cycling and Yoga for all levels of experience.

On all multi-day scheduled trips, we'll be offering casual and fun bike touring education -- giving you the benefit of many years experience of travelling independently by bicycle and on foot. No drudgery of trolling through a textbook that never quite gives the true picture. Tips and techniques from how to pack a loaded bike, how to carry out roadside repairs, how to pack your bike on a plane, even how to carry a guitar!

All of our bike camping trips also include two hours of daily yoga instruction, specifically geared for cyclists through a series of carefully chosen asanas and relaxation techniques, the perfect warm up and cool down to the day's activity.

As parents ourselves, we realise the importance of being able to travel as a family. That's why we'll accommodate your children in trailers or trailer bikes, or for the very young, in our support vehicle. Please call 604 255 1271 for details.
Marney Coulter, June 03, 2003
---
Shipping Services, Worldwide
Hi folks,

From Chile and to Chile, Also to Bolivia, or through my Agents in Mexico, Colombia, Ecuador, Argentina, Perú, etc. I can help you Shipping your staf worldwide. If your comming to Chile on tours, Biking, etc. Just e-mail me, I was a Traveller and have helped friend from USA, Australia, New Zealand shipping their bikes, etc.
Francisco Herrera Barnachea, May 27, 2003
---
Around Lake Ontario
Around Lake Ontario http://www.gfarnsworth.com/Famazine/BikeTrips.cfm

George Farnsworth, May 24, 2003
---
Folding bikes on PEI
Folding bikes on PEI http://www.gfarnsworth.com/Famazine/BikeTrips.cfm

George Farnsworth, May 24, 2003
---
Bicycle touring slides and maps
For anyone interested bicycling across the USA or touring Alaska, I have put on the web two of my bicycle tours. Lots and lots of thumbnailed and mapped photographs of each tour.
The TransAmerica trip used Amtrak to get to Seattle from Providence RI. From there, the trip went East combining the Central and the Northern TransAmerica routes. This was a 6000 mile trip taking 3 1/2 months.
The Alaska trip again used Amtrak to get to Seattle and then I used the Alaska Ferry service to get to Skagway, Alaska. After biking around Alaska and the Yukon, I biked home to Rhode Island, crossing Canada, the US MidWest and New England. This trip was 6,400 miles and took 4 1/2 months.
Michael Krabach, May 08, 2003
---
Wolfe Island Canada to Cape Vincent NY ferry
The new security measures stated in the Horne's Ferry website (verify ID's and patrol the ferry terminal area) are common sense, and I'm surprised they have not yet been implemented. Without them it would be easy for Al-Qaeda and their ilk to slip into the U.S., and it's lucky that it hasn't happened (or maybe it has, and we don't know it). I'd rather be inconvenienced than take a boat where another passenger could be a terrorist.

Howard

Original message:

It appears that the tiny Wolfe Island ON to Cape Vincent NY ferry is experiencing a whole host of problems arising from new security measures on both sides of the border.

As it is, the service is not going to meet its regular seasonal starting day of mid May this year, in fact it sounds like the future of the service may be in jeopardy.

http://www.wolfeisland.com/hornes/

This is a real shame and I hope they manage to work someting out. Losing the ferry would be a big tourism loss.

The Kingston ON to Wolfe Island ferry is unaffected by this.

-Cary

Howard Stone, April 21, 2003
---
Vancouver, BC
For anyone travelling to BC this year, I've added a page to my website that may be of interest: http://www.adamk.ca/Routes.htm

The page outlines how to negotiate/avoid some of the busier routes - for cyclists - from Vancouver airport, the main Vancouver ferry terminals, Vancouver Island - Sidney & Victoria - to the Washington State Ferries, US
---
From Vancouver Airport it is just over 40 Kms to the Peace Arch (Douglas) border crossing.
Bicycles are prohibited to ride on Highway 99 (the freeway) from the Oak Street Bridge, in Vancouver, all the way south to the border crossing. Also, even taking the most direct alternate route, there is one tunnel (George Massey Tunnel) to negotiate on the ride from the airport, which cyclists are not allowed to ride through. There are two options to get through the tunnel though.


Option 1... Take the #404 Transit bus, which has a two bike rack, from the airport and alight at the first bus stop past the tunnel exit. Then after the tunnel, continue on by bicycle as outlined below in "Option 2"...


Or, stay on the #404 bus (ask the driver for a "transfer"), then at Ladner Exchange, transfer to the #351 Crescent Beach bus (which also has a two bike rack), then alight at the town of White Rock, which is located almost at the border. You can then ride your bike the short distance east on 8th Ave to the multiuse/bike path that runs south to the border and parallel to Highway 99.


Option 2... Ride from the airport - not too busy, but be prepared for a fair amount of traffic, depending on the time of day.


Route from the airport... From the terminal, take Grant McConachie Way east, turn right off Grant McConachie Way when possible, then left and continue east on Miller Road which will take you to Sea Island Way and Sea Island Bridge (if you get to the Arthur Laing Bridge, you've gone too far along Grant McConachie Way and are heading north).


After the Sea Island Bridge, continue on Sea Island Way for about .75 Km, then turn right (south) onto Garden City Road. Continue on for 5.5 Kms then turn left (east) onto Williams Road for just over 2 Kms, then right (south) onto #5 Road for 1.5 Kms, then left (east) onto Rice Mill Road almost to Highway 99, where there is a bicycle shuttle service to take you through the tunnel See: http://www.th.gov.bc.ca/bchighways/massey/massey.htm The shuttle will drop you off outside the Town and Country Inn on 62nd B St.


From there you need to head north (not for long!) for a little less than 1 Km, then turn right (east) onto 60th Ave, then right (south) onto 64th St, which will turn into Burns Road and parallel Highway 99 for a little while until you reach 72nd St. (Benson Road). Turn right (south) onto 72nd St. and then left onto Highway 10 (Ladner Trunk Road). Just before 10 crosses over the freeway (Highway 99), turn right onto Hornby Drive, which parallels 99 for about 3.5 Kms, then left (north) onto 112th St., then right which will take you back onto Highway 10 ( which is also 58th Ave).


(Option - drop down with a right turn onto 56th Ave at 120th St. - Although 56th will rejoin and merge with 10 anyway at 140th St.)


From Highway 10, turn right (south) onto 152nd St. (Johnston Road) for about 8 Kms, then turn left (east) onto 16th Ave. until you reach Highway 99A. Turn right onto 99A which will take you to 8th Ave. From 8th Ave. there is a multiuse/bike path going south that parallels Highway 99 for the final short distance to the border crossing.

Although the above route may seem somewhat convoluted, it is a relatively easy and mostly flat ride, that does avoid a lot of main (read... "busy") roads.

Vancouver Island Option


Two other good alternatives also exist for Pacific Coast cycle tourers from Vancouver airport; both involve a ferry ride to Vancouver Island but are much more favourable/nicer routes for reaching the US Border. One of my
previous ventures to the Oregon Coast was through Washington State, via mostly the Adventure Cycling Association's route. But I started in Sidney, BC and took the ferry to Anacortes, WA, then joined the ACA route at Deception Pass, which is located between Fidalgo and Whidbey Islands in Washington State. The ACA route is fairly mediocre in some areas of southern Washington State, and I feel that the Olympic Peninsula is a better routing choice for Pacific Coast bicycle touring.


To ride either the Olympic Peninsula route or pick up the ACA route from Deception Pass southwards, will require taking a ferry from Tsawwassen on the mainland to Swartz Bay on Vancouver Island. To get to the ferry terminal from the Vancouver airport, will still require having to negotiate the George Massey Tunnel, as described above.


If the #404 transit bus was taken from the airport; one can either alight at the first stop past the tunnel exit then ride south on Highway 17, which is a direct route to the ferry terminal. Or, to use bus transit all the way to the ferry terminal, stay on the #404 bus until Ladner Exchange (ask the driver for a "transfer"), then transfer to the #640 bus (also has 2 bike racks) to the ferry terminal.


To ride from the airport, and take the shuttle through the tunnel, continue by riding south on Highway 17 to the ferry terminal from the Town and Country Inn shuttle drop-off.


Once on Vancouver Island, choose your ferry route to either Port Angeles, WA (for the Olympic Peninsula) or Anacortes, WA (Fidalgo Island - ACA route). The Port Angeles ferry leaves from downtown Victoria (well worth the visit) which you can reach by either riding about 30 Kms south on Highway 17, or by taking the Lochside Trail, which is a multiuse, mostly paved trail all the way to Victoria. The Anacortes ferry leaves from Sidney, BC (also worth a visit - my home town!) which is only 5 Kms from the ferry terminal, also via either Highway 17 or the Lochside Trail. Accesses to Highway 17 and the Lochside Trail are well posted at the Swartz Bay ferry terminal.

Adam K.

Sidney, BC
Canada


Website: www.adamk.ca

Adam K., April 17, 2003
---
Victoria, BC, Canada
Found on: [email protected]

Last week my wife and I spent about 4 days in Victoria, and while there, we rented bikes. This may not sound like much, but physical problems mean I need a 'bent. Fortunately, Harv-in-Victoria suggested Fairfield Cycles, and so we patronized them. I must recommend them as well: they were REALLY helpful and accomodating to this finicky old dude.

Calgary, Canada


Pat Davis, March 31, 2003
---
total lack of brain from lufthansa
tried to go vancouver-frankfurt edinburgh. 1st sector ok, but plane "too small" to take a bike box (!?!) from frankfurt to edinburgh even though i'd checked by phone when i bought the ticket that the bike would be ok. took 5 hours of calls and 3 days waiting for unreturned calls to get it sorted. had to use the girly bursting into tears trick for the operator to let me speak to a real live manager. prior to then had been told everything from $350 freight charge, $50 charge, have to go through independent handler, has to go my surface transport, to cant go at all! all she had to do was reroute me, ended up going for free only because i persevered. nobody had a clue what the policy was.
sara, February 03, 2003
---
Fully Guided Cycle Tours
Interested in cycle tours but don't want the planning hassle? Consider a WOW Tour. The signatue tours are cycling the Danube and cycling Canada's Prince Edward Island.
Lynda Varzari, November 24, 2002
---
Pedaling.com -- 1000 free self guided bike routes
Over 1000 free self guided bike routes throughout the US and Canada. Maps, cue sheets, and ride descriptions
Nancy Maier, October 21, 2002
---
KLM airlines, fees, policy, boxes
I travel between Europe and the US/Canada with my bike often. I always put my bike in a box, to protect the bike, not help the airline out. KLM in Europe will provide you with a bike box if you contact them a few days before your flight and go to their office to collect it. I don't know about KLM in North America. I find in North America any local bike store will give me a box.

I have never been asked to pay excess for the bike on a European airline departing from a European airport. I have been asked to pay excess on the North America to Europe flights but as I am always returning to Europe I always ask why I am being asked to pay on the return flight when I didn't on the way out - which has always worked so far. For flights within Europe, the baggage limit is 20 kg (in coach class). However, for flights between Europe and North America, the limit is usually 2 pieces of luggage.

Check very carefully as the 2 pieces limit is great for cyclists is you can somehow cram all your panniers and gear into one piece of luggage and have your bike as the other.

Cabin Baggage is usually limited to 8 kg for your and your fellow passengers safety (please observe it - do you want it to be your 9 kg bag that falls on Mrs Brown from Wisconsin and ...).

You will have to only take your credit card to get your bike and gear to weigh under 20 kgs. Have a great time in Europe.

beetlebomb, October 04, 2002
---
Bicycle Adventures bicycle touring
Bicycle Adventures features the finest in adventure travel and active vacations throughout Washington, Oregon, California, Utah, New Mexico, Hawaii, and Canada. Based in the Pacific Northwest, we have specialized in bicycle touring, walking tours, and multisport vacations since 1984. We have active travel for all ages and abilities, including traditional bicycle touring, family vacations, romantic honeymoon packages, and exciting singles travel. Our luxury vacation packages give you a superior experience at a competitive price, with fine dining, first-class lodging, and all meals included.


Bicycle Adventures, September 27, 2002
---
Bike shipped from Ottawa, Canada, to Portland, OR
I recently spent a couple of weeks cycling around the Central Cascades in Oregon. Awesome. Write me and ask me about it. My e-mail is lyle.robinsonATsympatico.ca

I flew American Airlines from Ottawa, which is the closest airport to me. I corroborate a prior message that they have size restrictions of L+W+H = 62 inches, which is pretty small. I ended up spending $80 US, which, after GST, translates in to $137 CDN No insurance! It all jives with their explicit policy.

For the return trip I shipped via UPS to Watertown NY, the closest UPS depot to my home. It cost me, insured, $47 US. The trip back in to Canada was easy, but they would have liked to see some kind of documentation that I had brought the bike with me for the trip to Portland. The credit card stub from AA would have sufficed. A friend of mine can take his bike apart small enough to fit into the largest Samsonite suitcase allowed on a plane. Then he's stuck with the suitcase. I like to leave a box at tha airport (sliced into manageable pieces, of course) and ride away when I land.

It's a good idea to keep all of your docs, way-bill, ticket stubs, itinerary etc., to provide to customs agents either way. They can be a bit fussy sometimes. The good ol' days of free and easy bike travel are long gone!

Amtrak took my bike from Portland to Eugene, boxed, for $5.
Lyle Robinson, September 16, 2002
---
My Excellent Cycling Vacation (Canada)
This summer I went on a bike riding tour in Canada and it was awesome! It was really nice to have the whole thing organized for me right from my flight to my food. I arrived in Toronto, Canada and was picked up along with 11 others who would be joining me on this tour. We were taken to our first accommodation which was a Native Indian Inn located on a reserve. We did what they call a Native Sweat Lodge Ceremony. It was quite spiritual and I think a very individual experience. Not sure how to describe it but it was very uplifting and unlike anything I've done before. We did some great mountain biking together. The Niagara Escarpment has some great trails and there is so much green space. I was a little concerned about doing a mountain bike relay race but our teams were well organized so that people like me could just do as many laps as we wanted and not worry about how we finished. Some of the people on my tour were a little more experienced and they really wanted to race to place. It was a great race that I am so happy I experienced. 24 Hours of camping out and riding the trails, day and night, swimming, music, meeting all kinds of new people. It was more like a festival and the challenge is all up to the individual. We were pretty tired after the event but I think we were all pretty content and were developing some good friendships among us. We were taken to a bed and breakfast in the country, fed a fantastic meal and home baked pies and tarts. Some of us just about fell asleep in the hot tub, it was so relaxing.
We went to see Niagara Falls! It was quite magnificent! So much water. We went up the CN tower in Toronto and I have to admit, I was not keen on walking across this glass floor but a couple of the guys made some bets so I had to do it. Toronto has some really cool shops like Roots, and some very unique offerings. And the cafes and eateries were excellent. The people at PAC were really nice and down to earth. You could tell it was something they really enjoyed exposing other people to. I would highly recommend this tour if you are a mountain biker and would like to try a little challenge or a lot of challenge. It was really different and I met some people from Germany and Spain that I will be keeping in touch with. We all shared quite a time together. There are so many little adventures to tell about but it would take way too much space. All I can say is night riding was indescribable, tattoo parlour was a laugh, I could write a whole story on the race itself and the Native Sweat Lodge. Be sure to bring back some Niagara Ice Wine if you go and bring an empty carry-on for stuff like Maple syrup and hand made soaps or whatever turns you on. There are so many nice things and the Canadian dollar is really good for Americans and a lot of other countries. I would consider going back and trying another one of their tours. Check them out at www.pacyourbike.com

Mort, September 10, 2002
---
Air Canada, Tango
My road bike has taken 2 flights on Air Canada ($65 each way) and my mountain bike has flown Tango 3 times ($25 each way). Take pedals off, turn the handlebars sideways and stash the bike in a plastic bag supplied at the ticket counter. The agent in Edmonton even showed me how to wrap the tape that they supply so that the bag remains securely on the bike. No damage, not even a scratch. The only incident was in Toronto (where else?) where the important looking guy with the walkie talkie and permanent frown kept pinching my tires until he deemed that I let enough air out of them. What a hoot!

Tip: don't keep your Park multi-tool or hex keys in your carry on luggage. You'll lose them going through security.
Jonathan Woelber, August 20, 2002
---
Halifax Airport
Found on: rec.bicycles.rides

Before I moved away from Dartmouth, (4 years ago) I used to ride there often. Maybe not much has changed since then. The traditional last club ride of the year (late November) for Velo Halifax is from Dartmouth to the airport coffee shop.

Some riding on Rt 102 is involved. It is a 4 lane, very busy highway. However, there is a paved shoulder, it is legal (or was 4 years ago) and is mostly downhill so it is tolerable to cycle a few kms of it. You can avoid about 4 km of Rt 102 by riding through the Aerotech Business Park. Just after leaving the terminal building, turn left on a road that should be signed To Old Guysboro Rd, Rt 212, Goffs, Dollar Lake. Then turn right on Rt 212 (Old Guysboro Rd) and go to Exit 5a on Rt 102. It is about 5 km on Rt 102 , mostly downhill to Exit 5 (Fall River). At Fall River, head south on Rt 2 about 2 km to Waverley, then follow Rt 318 to Dartmouth ( about 15 km). Rt 318 was the nicest road for cycling in the the Dartmouth area. It was about 30 km from the airport terminal to my house in Dartmouth. It took about 90 min.

There was a section of rough road from Exit 5a to Miller Lake (Fall River) which avoids Rt 102 completely. About 6 years I managed to get my touring bike over it - I had to walk a bit. Mountain bikers rode it often . It had been recently bulldozed and it looked like they might rebuild this road. So it might be a good road now. The new map shows that the new natural gas pipeline goes along it. Anybody try it recently ?

For anyone going east from the airport, follow Rt 212 past Goffs, Dollar Lake Provincial Park, to Musqudoboit Valley.

There should be a map of the airport to Dartmouth area on the back of the free tourist NS highway map.

Going north from the airport -
either take Rt 102 to Exit 7 (Enfield), 4 km, very busy but paved shoulder. Then take Rt 2.

A longer option, especially if you like to watch planes, is to turn east on Rt 212 to Goffs, then Oldham Road to Enfield (about 15 km). This follows the airport perimeter with several viewing points to the runways.
--
David Dermott , Wolfville Ridge, Nova Scotia, Canada
WWW pages: http://www3.ns.sympatico.ca/dermott/

David Dermott, July 28, 2002
---
Clean bikes before entering Canada
Hi there,

Please note that Agriculture Canada may check your bike for dirt after a trip. They may stop your bike if they consider it has too much dirt on it.

They may send it to professional cleaing which will ruin your bike's bearings and cost you around $300 CAD.

When returning from a trip to Europe they pulled all my families bikes out of the boxes and were on the verge of stopping all of them. After some pleading they allowed my to clean the bikes in some dingy office but let me know that I am recieving special treatment becauase I was travelling with kids. They whole experience was not very pleasant.

It may be worthwhile to clean your bike after your trip.

Also.. never admit to have visited a farm.
Yoel, July 09, 2002
---
United, Air Canada and BikeFriday
Took our BikeFridays for a tour of PEI and Nova Scotia in June 2002. Routing was United from DC to Boston, Air Canada from Boston to Halifax. Some problems:

Going north, either United or Air Canada failed to load our four bags, including the two BFs, so the tour started 3 days late.

On the way back, at the change in Boston United asked me to open the BFs, which had already flown from Halifax and gone through US Customs in Boston. Apparently this minor change in routine confused them so much that they left one of the BFs behind.

The good news is that there was no damage and no fees.

George
George Farnsworth, July 04, 2002
---
Free bicycle transport with VIA rail Canada
Found on: [email protected]

Hi all, I checked the archives and didn't see this mentioned so I thought people might want to know. VIA Rail (Canada's national railway) normally charges $15/bike, but have released an online coupon allowing free bicycle transport. Coupon is good until October 15, 2002. The site is:

http://www.viarail.ca/students/en_promo_velo.html

Although it's listed under student savings, the actual coupon says nothing about having to be a student in its terms and conditions, so I'm going to give it a shot this weekend when I travel from Belleville to Toronto. I'll let you know if it doesn't work.

Happy travels,

Andrea

Andrea Iaboni, June 05, 2002
---
Toronto to Florida via NW Air $$$$$
I sent this info to Adventure Cyclist and thought it appropriate for this web site.

March 2002

I recently participated in Bike Florida and it was a great ride and well organized. ( My wife's birthday present to me for my "L" (50th) birthday).

This note is about the costs (mistakes) of shipping my bike from Canada to Florida.

Thought I would be able to (sneak) my bike on as luggage with North West airlines. No way. They take golf clubs n/c though. I wrote them from their web site...no response. $132 CDN one way
Ground service for my bike to travel with me to the airport. $8.00 CDN
Decided that it would be cheaper to ship back via UPS (sorta wrong). $80 CDN
Canadian brokerage fee to get MY BIKE across a free trade border back to ME. $64 CDN
My origional air fare to fly me only: ~$650 CDN (Peak season)
My Bike total costs ~$284 CDN

Next time I might consider a car and drive.

I think it's ridiculous that it cost almost half my airfare. Thought this might be something your readers might be interested in. (Please don't say book through Adventure Cyclist as then I would not have been able to use my air miles...we were trying to save money).

Jerry Daminato

Jerry Daminato, May 21, 2002
---
Cycling Victoria to Sooke BC
We are a group of B&Bs on or near the Galloping Goose Trail. We offer full breakfasts, many services for cyclists an an incredibly beautiful cycle trail, built on an old railbed. Good grade, nice tree cover and beautiful vistas.

The trail from the Seattle ferry terminal in Victoria is approximately 3.5 -4 hrs. From the BC Swartz Bay Ferry the ride is about 6 hours, 70 miles.

Stay 2 or 3 nights, cycle over incredible trestle bridges along the lovely Sooke River to an abandoned gold mining town at Leechtown. Take a local tour bus to The wild and wonderful Juan de Fuca trail situated on the West Coast of the Island and go for a day hike or stay for a week and do all of the wonderfull hikes and adventures available in our area.
Ellen Lewers, May 04, 2002
---
Folding Bike Manufacturers
www.bazookasports.com
BARDIA SHAHBAKHSHI, April 21, 2002
---
Victoria, Vancouver Island
The galloping goose trail, stretches 100 km from Sooke into Victoria and on to Sidney connecting a continuous chain of parks and greenspaces.

Two good accomadations right on the trail in Victoria are the Selkirk Guest House (250) 389-1213 and The Victoria Fountain Inn (250) 385-1361. Both places are $40 Cdn & up depending on group size.
ken, April 19, 2002
---
IronCase
I spent months trying to hunt down and decide on the most appropriate packaging for my bike. I was leaving Canada to travel to Asia and then to Australia, returning to Canada. I wanted to make sure I bought something sturdy, long-lasting (I live between Australia and Canada), and secure. Finally, I decided to buy an IronCase, and I'm glad I did. It has offered me piece of mind, over and over again.

On arrival in Bangkok, I checked my bike (I'd dismantled the bike to fit...it's a big downhill bike, and had packed towels and armour around the deraillers, etc.) and it was in perfect condition. Granted, the clips on the case were a bit scratched, but otherwise, it was OK. I used two small pad locks to secure each end and slapped THIS WAY UP all over it. Oh, and I flew with Singapore...great airline and will consider the bike case your second piece of luggage (you're allowed 2 x 30kg items). The bike does not cost extra (make sure you remind them of that...it's free for bikes).

Although it cost me CDN$500 (including shipping, taxes and international duties), I am relieved that I bought it and that it has already served it's purpose.

I highly recommend the IronCase! Oh, and buy it directly from the manufacturer. It's the cheapest option I could find, both in the US and Canada.

On another note, I stored my bike case at Bangkok Airport's Left Luggage for 30 days. It cost about CDN$120 and was in perfect condition.
Vanessa, April 03, 2002
---
KLM Bike Transport guidelines 2002
Before my trip to Paris from Vancouver, BC (Canada) I contacted KLM/Northwest Airlines regarding Bike transportation and the following is what they sent me:

NWA/KLM/CO accepts non-motorized single seat bicycle/tricycle as checked luggage for a fee. Handlebars must be fixed sideways and pedals removed
or wrapped with protective packing material. Bikes should be placed in a bike box. When packed in other than a bike box, a Limited Liability
Release form must be signed.

Domestic Bike Charges:
One way transportation fee per bike - up to 100 lbs.
U.S./Canada/Mexico/Caribbean
1 - 6 BIKES $80.00 USD/115.00 CAD EACH
7 OR MORE BIKES $180.00 USD/261.00 CAD EACH
**Bikes over 100 lbs. must be sent as airfreight.

Bike Box Charges:
$15.00 USD plus tax at NWA Airports
$30.00 NLG plus tax at KLM Airports

Bike box Dimensions: 69 x 40 x 9 inches (175 X 85.5 X
21.5 centimeters)
Bicycle boxes can be purchased at NWA/KLM ticket counters and are available in limited quantities on a first-come, first-served basis.

Bicycle boxes - passengers own:
KLM/NWA accepts hard-shell bicycle cases. Standard bike size case requires applicable domestic/ international transportation charge.

International Bike Charges:
Included in free allowance - no charge.

Thank you for writing. We appreciate the opportunity to answer your questions. We hope to have the privilege of serving your future travel
needs. You will find answers to many frequently asked questions by visiting our Help sections at http://www.nwa.com/help/index.html.

Ednoi, February 18, 2002
---
Toronto Tours
Please add www.TrueSolutionsInc.com/Tours.htm to your touring listings, we provide bicycling tours of Toronto Canada.

Thanks, dh



David Heller, February 09, 2002
---
Air Canada
Took my bicycle from Laguardia NY to Calgary on Air Canada. June 2001

LGA to Calgary: had the bike boxed. The attendent asked what was in the box I said a bicycle. She said OK and got it onto the conveyer. Off I went to board, without being charged. On my transfer in Toronto I got the box before my luggage came out. The only pain was that I had to lug the bike box, and luggage through customs to board my flight to Calgary. No big problem.

On arrival at Calgary I didn't see my bike at the large luggage door for a while. I went to the help desk and asked the attendent where large items like bikes could come out. He took a second and said follow me. My bike was waiting for me at a second door I hadn't noticed.

Edmonton to LGA: I had my bike compressed (seat down, pedals off, etc.) I asked the check in attendant for a bag for the bike and panniers. She quoted me a charge of CAN$50 which I paid. She was very helpful getting my bike and panniers packed in the bag. I just had to carry it to the large item check in. On the transfer in Toronto a minor snag when I was running a bit late. My bike didn't show up at customs and I panicked a bit but an attendant told me the bike passed through on a cart because I was running late. Arrival in Laguardia my bike was offloaded first!

Was impressed, and satisfied with the service.
Andy, January 30, 2002
---
Luggage Inspection Since 9-11
Found on: [email protected]

Something similar happened last time I flew Eastern Airlines to Boston. I got the same excuse at the airport, too.

When I got home, I complained to the airline's home office and was told that no one's luggage is opened without the owner present (both for security and for liability reasons), and that checked luggage should be locked. Of course, by the time I found out, it was well past the seven-day limitation for reporting such incidents. The baggage handlers knew that most people would accept their excuse at the airport, and that the few who followed up would likely miss the deadline (whether it's an FAA or insurers' deadline, I don't know).

I thought that sort of thing only happened in Third World countries. My dad learned to pack an extra pair of new shoes whenever he went to Brazil - didn't matter what size as long as they were on sale - as a gratuity for the baggage handlers. What your son experienced was not a security inspection, but theft (or attempted theft), regardless of what they told him at the baggage claim. Of course they didn't want the luggage locked - it makes it harder to break in without anyone noticing.

-- Darrell Noakes, Saskatoon, SK CANADA

Our Web Site http://www.BorealisOutdoor.com
Saskatoon Cycling Club http://www3.sk.sympatico.ca/borealis/scc/

Darrell Noakes, January 13, 2002
---
French trains
Found on: [email protected]

I'd like to share my experience in taking bicycles in French trains. While working in Paris last fall, I was free one weekend and decide to spend it touring. So I went on the SNCF Web site and found the page where they list all the trains that can carry bicycles. I chose to go to the Southern Alps by taking the Paris-Briancon night train on Friday and coming back with the Sunday night train, just in time to take a shower and get to work on the Monday morning.

The train had a dedicated car for bicycles. You just put it in there, lock it and get to your seat. Everything went well except that the bicycle I had borrowed from a colleague was vandalized on my way to the Alps. I ended up in Briancon with a tacoed rear wheel, smashed reflectors and a frame generously coated with Coke. Most likely, the vandals got in the train when it stopped in Lyon.

I was fortunate enough to find a bike shop that could fix it right away, so I only lost half a day of my weekend. I had a wonderful time in the area - the mountain scenery is simply gorgeous and I had a good time climbing a fantastic pass that is part of the Tour de France. I had no problem with the train on my way back to Paris.

I wouldn't use these trains again for carrying my bicycle unless the train is not stopping in big cities, especially cities like Lyon known for their high crime rate.

My girlfriend and I also took the TGV twice with our tandem but we were carrying it with us in two (huge) suitcases, thanks to our S&S couplers. We were also carrying our camping gear in the suitcases.

Patrick Laniel
Montreal, QC
Canada

Patrick Laniel, January 08, 2002
---
Recumbent rental in Vancouver, Canada
Recumbents of all types (the ones I saw for rental were brand new) can be rented at Cambie Cycles of Cambie Street, Vancouver.

Their rates and conditions are shown on: http://www.cambiecycles.com The rate sheet also shows rates for tandems and tandem 'bents.
Steven Brandist, June 30, 2001
---
Canada 3000 Airlines
I carry on my bike for free on the Pearson International Airport to Charles de Gaulle. Canada 3000 it's the best!

Anyways, please send me e.mail, I need someone's help for costumized better web sites. Thanks all of you!
Omar Ruiz-Diaz, April 14, 2001
---
Alaska, Yukon, Western Canada bags/armour?
All: Thanks for all your helpful observations.

Having biked from Whitehorse, Yukon, Canada, to Fairbanks, Alaska USA in August for school, I was prepared for anything when I flew back to Whitehorse in December on Air North with my cardboard-armoured BikeE. No worries! I was able to personally load my bike into the cargo compartment directly in front of our passenger seats on the HS 748. I checked to get a flight that uses this larger cargo aircraft, as the ten-seater Beech 12 sometimes used on this route would have been impossible to get the BikeE out on.

I was able to personally unload my bike from the aircraft from the co-pilot's hands in Whitehorse. Such is subarctic small town living!

Just a caution though, while most of you will travel into the North in the summer months, if you linger into November you really must wear your -40C winter survival parka and overpants when flying out in the winter season as aircraft are parked outside overnight and never really warm up above -10C. Bringing a thermos of tea would be a good idea....

Flying my much tougher 7 speed hub commuter bike bagged and cardboard armoured from Whitehorse to Vancouver, Calgary and to Edmonton with Canadian Airlines last year resulted in some minor hand brake damage which the airline paid for. In hindsight, turning the handlbars might have prevented this.

Air Canada has since bought out Canadian Airlines, and morale in the new monopoly is not high. Expect delays for connecting flights as such things as data-links on aircraft weight and balance do not seem to work smoothly between the two former airlines, and consumer complaints in writing appear to go nowhere---so much so that the Canadian federal government has set up an Ombudsman to handle complaints on the merged monopoly airline...

Bike on!
Paul Davis

Paul Davis, March 23, 2001
---
Ferries Canada to Iceland?
Found on: rec.bicycles.rides

[Someone asked, again, about ferries to Europe via Iceland]
"About ten or so years ago I began thinking about taking a series of ferries across the pond, from Boston to Europe. It seems that there are mail boats which take passengers going up the Canadian coast. After the icebergs melt in May, there are ferries to Iceland -- but I have lost track of the specifics. The earlier post about ferries from Iceland to Scotland got me thinking again. Anyone ever do this, or part of this? "

Actually, I don't believe there are any ferries between eastern Canada and Iceland. Freighters perhaps, but having just done the ferry routes of Nova Scotia and Newfoundland, and having paid attention to the options available for travel within these regions, I never saw any mention of regularly scheduled runs to either Greenland or Iceland from the maritimes.

The only ferries in the Canadian Maritimes I saw were: (all offered round trip)
- NS (Nova Scotia) to Bar Harbor and Portland, Maine
- NS to New Brunswick
- NS to Prince Edward Isle (PEI)
- PEI to Magdalan Islands in the Gulf of St. Lawrence
- NS to Argentia and Port Aux Basques, Newfoundland (NF)
- NF to St. Pierre (France, but 12 miles off shore)
- NF to Labrador - SE coast
- NF to Goose Bay, Labrador
- NF to the coastal communities of Labrador

SB





Steve Bailey, January 18, 2001
---
Next time, you'll have to pay (Delta)
Found on: [email protected]

I flew Delta in September to Montreal, and biked from Quebec to Montreal (a fantastic ride I might add). I used the train to get from Montreal to Quebec. The train charged me $20 for the bike.

Anyway, in the New Orleans airport, I had my bike packed in my newly-purchased Crateworks box. It's black, and designed to be non-bike-descript. But immediately, the agent asked if I had a bike in that box! What nerve, I thought, shaking in my boots at this point. And it's over-sized too. I told her it was business conference materials. She called over her supervisor. I then added that I didn't have to pay last time; what's the deal? and the box manufacturer said it's regulation size. Not wanting to argue and probably realizing the absurdity of charging extra for a bike packed in a 30x45 box, he told her he didn't care what she decided, so she let it go. But he added as he walked away, Next time you'll have to pay.... They politely carted it off on a dolly.

Return trip, same thing in Montreal: ..but they let me by with it in New Orleans... Ok this time, but next time you'll have to pay...!.

Next time...we'll see. We didn't even get to the point of haggling over price, but if it's $75, I'll let them have an earful in front of the other customers and see how far they want to argue it.

Andrew, Carolyn & Andy Aranyosi
Albany, LA



Andrew J. Aranyosi, January 18, 2001
---
Amtrak
Found on: rec.bicycles.rides

As for bicycle carriage, here's a summary, based on a mix of personal experience and mere observation:

- Any Amtrak train that carries checked baggage will carry bikes in boxes as well. There's a service charge, of the order of $5-$15.

- Certain trains have racks, either in a passenger coach or in the baggage car, that can handle unboxed bicycles. Sometimes the passenger is expected to load and unload the bike; sometimes the train crew will do it. On some trains, you have to make a reservation for the bike (and there is a $5-$10 service charge); on some you can just roll up, but you may be out of luck of all the racks are full. Where the racks exist, you are usually allowed take a bike on or off even at a stop that doesn't have checked-baggage service. (I have taken a bike off at Port Kent NY, where the `station' is just a short platform and a wooden shelter. The bike rode in the baggage car; the conductor got it out for me, and handed it down to me on the platform.)

- The baggage-car racks are pretty well designed, and hold ten bikes or so per rack; you wedge the front or the rear wheel in. The racks in the coaches typically hold only two or three bikes per coach, and don't look as good to me; they hold the bike firmly, but it looks like the bike is expected to sit on the back of its rear wheel, which is not so good if you have a full rear fender. (But I haven't used that sort of rack yet.)

- I have read that Amtrak had planned to make room for bike racks on all the western long-distance trains (those with Superliner equipment), by converting what used to be a lower-level baggage-storage room in some coaches to a bike-storage room. Some such cars exist (I have seen the bicycle logo on the outside of them), but most of the cars were converted to have a special sealed-off smoking room in that space instead. Since that means the rest of the train is non-smoking, it is to me not entirely a bad tradeoff, but I'd be happy to see the bike space appear too eventually. (Perhaps if Amtrak is ever able to make the order of long-distance cars that has been talked about for two years now, but that is again off-topic.)

According to Amtrak's timetable, these trains offer unboxed-bike service:


The Vermonter (Washington-New York-St Albans VT), except to or from Claremont NH.

The Ethan Allen (New York-Albany-Saratoga Springs-Rutland VT). I have used this one; baggage-car-style rack.

The Adirondack (New York-Albany-Saratoga Springs-Montreal via the west side of Lake Champlain). The service includes Montreal, though not all the station staff there are sure about it yet. (I have used this one too; baggage-car-style rack, though one of the coaches had a coach-style rack too.)

The Cardinal (Chicago-Indianapolis-Cincinnati-Charleston- Washington), but not the Kentucky Cardinal (to Jeffersonville).
The Piedmont (Raleigh-Charlotte NC).

Various local trains (not the through trains to Texas and the west coast) Chicago-Springfield-St Louis-Kansas City and Chicago-Galesburg-Quincy and Chicago-Champaign-Carbondale.

The Heartland Flyer (Fort Worth-Oklahoma City).

Most of the Cascade Service trains (Vancouver BC-Seattle- Portland-Eugene).

The San Joaquins (Oakland-Bakersfield) and Capitols (Sacramento-Oakland-San Jose), including the connecting bus Emeryville-San Francisco but not the other buses (e.g. to Los Angeles).

Some, but not all, of the Pacific Surfliners (San Diego- Los Angeles-Santa Barbara-San Luis Obispo).

I'd like to see the service expand (in particular I'd like the two Amtrak trains that service Toronto to have some way to carry bikes conveniently, even in boxes), but what is there is not a bad start, and the little of it I've used has worked well. I was particularly happy with my arrival at Port Kent, which is barely a station, but is convenient to the ferry to Burlington on the one hand (which in turn carries bikes without fuss) and to Ausable Chasm on the other.
And, of course, essentially all the long-distance trains carry checked baggage, hence will take boxed bikes, though not to every station.
Norman Wilson Once and future tourist -- To reply directly, expel `.edu'.
Norman Wilson, January 13, 2001
---
Vancouver and Canada Gulf Islands Touring
Found on: [email protected]

A few brief comments, but if you check the archives you'll find more info as this subject seems to come up around this time each year.

1. If you really just want to see the islands, and skip Vancouver, you could try flying directly to Victoria (probably on a connector flight from Vancouver). You'd miss a few nice ferry trips, and Vancouver, but logistically it could come out better due to traffic, routing, etc through Vancouver.

2. Ferry info can be found from BC Ferries (www.bcferries.com I think). Public transit bus info, including bike racks, can be found at Translink (www.translink.bc.ca) or search for Coast Mountain Bus Co on the web.

2. The ferry from Horsehoe Bay (north side of Vancouver) goes to Sunshine Coast, or Nanaimo. It can be easily reached riding from the airport. Allow 1 hour direct Airport to downtown, or 1.5 - 2 via University of British Columbia. Then allow about 2 to 2.5 hours to the ferry terminal.

Direct route is to take Arthur laing Bridge to Vancouver, turn left at Chevron gas station onto SW Marine then follow the signed Cypress Bike path to 1st Ave. Turn right. Then turn left on Burrard Street and ride across on right hand sidewalk, and follow all the way to the waterfront.

Route via UBC. Same route over Arthur laing bridge. Turn left on SW Marine at Chevron. At first lights (also SW MArine and 71st), turn left. Follow all the wayon this road and keep going until you see a big marker for UBC Gate #3 on your right (also Chan Centre for Arts). Turn left an take big Downhill to lead you to the beach. (Youth hostel near here) At dog leg right, go straight onto walking path and follow until you come out at Pt Grey road and Alma. (Those with skinny tires could take rt dogleg to 4th, turn left, then left at alma). Follow pt grey rd straight until you come to Burrard Street bridge, and route is same as above.

Route downtown to Horseshoe Bay. Lions Gate Bridge is not recommended at this time due to construction. Instead turn right at Hastings and go to the Seabus terminal. Take seabus, which is a commuter ferry, to North Shore. Upon exiting turn left and make your way along roads to get to Marine Drive. Follow this all the way to Horseshoe Bay, where eventually you'll find the ferry terminal.

4. From airport south to Tswassen. Bicycles are not permitted in the Massey Tunnel. A shuttle van is provided in certain summer months. Otherwise, you can put your bike without bags onto a bike rack and take public transit through, or call a van taxi. Other option is to ride to the Alex Fraser Bridge, about 7 km east.

To leave the airport, use the No 3 road bridge.

I won't elaborate too much on this route option at this time, as there is construction at various parts, and multiple routes to get you south. If you're going to take the bus through the tunnel, you may as well just ride into Richmond and catch it there -- some go direct to the ferry terminal, and others get you close.

Once through the tunnel, just follow the vehicle signs to the ferry.

One note: I'm not sure if this still exists, but a few years ago, a bicycle route was signed from Tsawssen ferry To Richmond. It led an unsuspecting bicyclist (me) right up to the south portal of the tunnel, where of course I couldn't go. I had been told it would lead me to the bicycle shuttle, which was not true. Fortunately a cyclist in a pickup truck gave me a lift through.

Hope this helps.

Adam in Vancouver, BC

Adam Lubell, January 07, 2001
---
Vancouver and Canada Gulf Islands touring
Found on: [email protected]

I'd suggest flying into Victoria instead of Vancouver. I believe that in order to get from Vancouver airport to Tsawwassen you have to go thru a cars-only tunnel whereas it's easy riding from the Victoria airport to the ferry terminal at Sidney (I think) (I've done the ride, I just don't remember where the terminal was)

BC government should have a web site for tourists. I know there are some camping sites on the Gulf Islands, but it's been a while. BTW, I'd suggest doing them in May as compared to July/Aug if your schedule permits. They'll be a lot less inundated with tourists then. Also don't discount the USA's San Juan Islands. Very nice even tho the $US is quite high compared to the $CDN right now.

chimo
pat
Pat J. Davis Calgary, Alberta T3H-3G7

Never ditch a bad friend: his disfunction can only make you feel better about yourself!

Patrick J. Davis, January 06, 2001
---
Vancouver International (YVR) Downtown and Jerico Hostel Routes
Vancouver Intenational (YVR) is located on Sea Island, just south of south of the city of Vancouver, about 15 km from the city's downtown (and famous nice place Stanley Park). Getting from the airport to downtown is relatively pleasant with one or two badly planned (cludged?) bits. The area only has two freeways so almost anywhere is accessible by bike fairly easily.

To ride from the Airport to downtown Vancouver:
Ride along shoulder of main road for about 3 km. Just before the Aurthur Lange Bridge there are a series of interchanges that can be ridden with care (can be avoided choosing to go 4km out of the way to the Oak St. Bridge). The Aurthur Lange has no sidewalk but a lane wide enough for cars and bike to share the curb lane. At the north end of the bridge is the last nasty bit: a busy lane of traffic merges from the right ride. Cross that lane of traffic carefully and proceed about one hundred metres. There is a gas (petrol) station at the light. Cross over to SW Marine and then follow the Cypress Bikeway Signs.

The bikeway parallels the very busy main road from airport to down and will provide a speedy and much more pleasent ride. It travels through some of the city's tonier neighbourhoods.

Follow the bikeway over the main ridge of the Burrard Penisula (~100m alt) to Cornwall St. For downtown turn right at Cornwall St. and riding on the east sidewalk go over the Burrard St. Bridge and you are downtown. This will take about an hour depending on cross traffic. For the Jerico Beach Youth Hostel continue on Cypress to the end of the road and turn left. You are now on the Seaside Bikeway. Or turn left at Cornwall and ride straight to Jerico Beach. Cornwall St is fairly busy and in places 2 lanes and narrow.

The bikeway to Jerico Beach -- at Jerico beach follow the beach front path west over the large concrete pier to the Jerico Sailing Centre. The Hostel is in one of the white buildings about 200 m south of the sailing centre.

Enjoy your stay.
Sean Williams, October 29, 2000
---
Western Canada Rail (cancelled)
30 Oct 2002 -- This train has been cancelled per James Spears
James Spears, August 21, 2000
---
Air Transat, Halifax airport (NS)
Hi George,

Having just returned from cycling Nova Scotia I'd like to add some info:

Air Transat's policy is still as already mentioned: bikes fly free of charge. But you have to sign that Air Transat is not responsible for any damage done. This was especially nice as our cardboard boxes were cut and torn *and left* open somehow after check-in.

Access from Halifax airport to downtown is tricky as the only road leaving is a 2x2-lane freeway with no paved shoulders and trucks travelling at 100km/h. Cycling is not forbidden but I would absolutely not recommend it. If you really want to cycle follow it north (away from Halifax) to the route 2 exit and follow this one easily into Halifax. Route 2 only gets busy on the last kilometers when you hit Bedford. If you even like to avoid this leave in Waverley into Dartmouth and take the ferry into Halifax (ferry is Can$1,65 per persons, bikes go free). Along this way it's appr. 45km distance.

The more expensive but much easier way is to take the Airbus a small private bus that takes bicycles as long if they're boxed. The bus has a schedule of at least one trip per hour and it take about 25min. It stops at all major hotels downtown which also applies for the way back for the airport (most are on-request only this way). As long as your destination is along the route they might do drop-offs and pickups at other places if you ask for it. Cost is Can$12 per person and Can$5 per bike one way. Return tickets are a bit cheaper than two one way.

Matthias
Matthias Steffen, July 26, 2000
---
Royal Airlines
Last year I did a cycling vacation out on the east coast of Canada and ran into a snag with Royal Airlines. They not only insisted that I deflate my tires; they in fact fully deflated them for me after accepting my bike as baggage. They offered no explanation; just a bunch of arm waving saying that it was required for "safety".

Luckily I didn't suffer any snakebite punctures till the return trip. Yes, they roll around and leave your bike with the tires fully deflated; begging for destruction of the tubes, tires and possibly rim damage.

I'm glad to say that they've sent me a letter saying that they have repealed that policy. They have a nice policy of taking bicycles for free and don't force you to have your bike in a box or bag. Like many of the other carriers; you simply take off the pedals and flip the handle bars. A bag is useful for keeping other luggage away from possibly oily bike parts.

For those who have not picked up a physics text in years; tossing a tire into outer space would increase pressure by only 15 psi. Cargo is pressurized to at least 1/2 of the cabin's pressure. So there is no danger of explosion or anything else unless your tires are damaged and near the point of blowing.

As for the trip. The eastern coast of Canada was quite nice. Newfoundland was amazing; with 60+ mile stretches of nothing; no houses, no gas stations, no nothing. Foxes ate my hung food and there were no real grocery stores in the Gros Morne park. I never found fuel for my camp stove and after taking a short cut with a bus (the Newfoundland part of the trip was a quick addition and I didn't have time to cycle it fully) they informed me that when they said that they take bikes; they were really thinking that I'd have a box for my bike. Bahhhhhhhh. As if I cycle places with a bike box.

Amazingly enough I met a guy who spent several months cycling from central Canada [my home town Kitchener] out to the east coast. Some people really love to live in tents!

Pictures are on my web page below.

I did a return trip to the west coast of Canada and have to report that you'd have to pay me a lot to cycle on the roads that I used 6 years ago. In particular, Duffy Lake Road. It leads from the Thompson river canyon towards Whistler (was a logging road) and is now a fully fledged highway for people and their mobile homes. This road was a wonderful 50 mi (80km) of nothing but you, the glaciers and wolves. Still worse than that was the road crossing Vancouver Island. It was also a newly paved logging road when I was last out there and now is jam packed with RVs and people driving full tilt thru a narrow, winding and hilly countryside. it used to be a good 60 mi of nothing; except that now they're putting in boat launches, and people hawking everything they can. Sigh.

- Eric http://sca.uwaterloo.ca/vacations http://sca.uwaterloo.ca/~praetzel
Eric Praetzel, June 26, 2000
---
Victoria, Canada
Thanks George. By the way, the website I maintain http://www.gvcc.bc.ca (Greater Victoria Cycling Coalition) has information about touring and ride possibilities on Vancouver Island (British Columbia) - if you were to include this site with your other touring listings I would reciprocate with a link to your site.


Thanks George, Lindsay
Lindsay Hill, June 06, 2000
---
Renting in Vancouver, British Columbia, Canada
Alley Cat (downtown) or West Point Cycle (South-West of Burrard bridge) have bike rentals. I believe Alley Cat rents both road and mountain bikes with a wide variety of sizes.


For recumbents & specialized bikes, Cambie Cycles down at Cambie st, just south of the Cambie bridge rents them.


However, rental cost can be pricy. Imagine about $20-30 a day or about 80- $100/week.


Anyhow, if you're looking for a group to ride with or need directions to the local riding attraction, check out our Vancouver Bicycle Club website for details.


David Poon. Director, Publisher and Special Event Organizer for the VBC.
David Poon, May 06, 2000
---
Bike Rental in Vancouver, BC
Found on: rec.bicycles.tech, rec.bicycles.misc

Check out :
http://www2.portal.ca/vanbike/equip/bikerent.htm (dead)

The ones around the downtown area are the ones on Robson, West Georgia, and Denman streets, depending on the area of downtown you're staying at.
Fionna Chong, April 30, 2000
---
UPS
Found on: [email protected]

If you are shipping across national borders, remember the bike will need to clear customs. Be sure to speak with the shipper on valuing the bike for customs purposes versus insurance purposes. If I recall correctly, if value for customs was under a certain amount (I think $700 Canadian) there was no duty. If you value it over that amount you'll have to pay duty plus G.S.T, and you won't get your bike until you pay it. I am sure you can get the duty and G.S.T. refunded but it would be a hassel. Also, allow lots of time for customs clearance.
CycleCanada, February 19, 2000
---
VIA (Canadian Railroad)
Found on: [email protected]

This must depend on whether or not the train has a baggage car, or maybe not. Here is my experience:

When I went out to PEI this summer I took VIA with my boxed bike. No problem whatsoever heading out, they supplied a big box and there was a $15 surcharge. Coming back from PEI was a little bit bizzare, the guy working the station in Moncton, NB told us we couldn't send our bikes all the way back to Ottawa, only to Montreal were we would have to arrange for them to be sent by courier. So we shipped off to Montreal and when we arrived there we talked to a woman in the baggage area, who was rather amazed that we were told we couldn't ship our bikes all the way to Ottawa, she said she would take care of it. Off to Ottawa we go, upon arrive there we were told that all of the baggage would be arriving soon, they had shipped it all (about 30 people's luggage) via truck from Montreal to Ottawa (the usual procedure I guess). One hour later it finaly arrived and everybody was happy.

Brian Ottawa, Ont.
Brian Martin, February 16, 2000
---
Amtrak -- Piedmont, Cardinal and Ethan Allen Scratched
Presently Amtrak has roll-on bicycle storage and security systems integrated with ski and snowboard storage and security in special baggage cars on the Vermonter trains, the Ethan Allen Express trains, and the Adirondack Express trains which serve Vermont and eastern upstate New York (to Montreal). These storage systems may be seen at http://www.biketrack.com/amtrak.htm

Also Amtrak trains in North Carolina have roll-on bicycle parking modules installed in baggage cars. You can see a brochure and route map at http://www.biketrack.com/takeyour.htm

Gerry Hawkes Bike Track, Inc. Woodstock, Vermont

www.biketrack.com
Gerry Hawkes, February 03, 2000
---
Cross-Channel Ferries
1) Brittany Ferries (at http://www.brittany-ferries.co.uk ) sail to/from France from/to Plymouth, Poole and Portsmouth (my home town, nostalgic sob 🙂 .
2) P&O European Ferries (at http://www.poef.com/poef/index.htm ), who also sail for France from Portsmouth, and
3) http://www.a2beurope.com/ looks like a great place for planning (and booking) your ferry trip across the Channel.
For planning how to get to/from Bath from/to the southern English ports, try... http://www.railtrack.co.uk (trains) or http://www.nationalexpress.co.uk (long-distance buses - quite fast and very comfortable).

I don't think the latter will carry your bike, and the former may require reservations to be made for your bike in advance. You can book tickets on the National Express buses by credit card over the Net and have them delivered to an address you specify - very convenient indeed, I have found. Railtrack doesn't offer this option at the moment, as far as I know.

Hope this helps! Bon voyage 🙂
Bryan
Bryan Hollamby, January 19, 2000
---
Train/bike touring
Found on: [email protected]

Koralee,

I do alot of my touring combining a bike and a train, some of it on Amtrak. Amtrak has two policies regarding full-size bikes on trains:

(1) Some trains allow roll-on bike access. You are responsible for putting your bike on the train, typically the baggage car, but I've seen bike racks in some cars on some trains. You lock your bike to the rack, then go get a seat (in a car near the baggage car.) Cost is $10 -- you buy an extra ticket for the bike. You can get the bike off the baggage car at any stop the train makes (with one exception that I am aware of, Bellows Falls NH)

(2) Some trains transport bikes in baggage cars, but Amtrak baggage handlers are responsible for putting the bikes on and off, and the bikes must be in a bike box. The bike box is HUGE -- to get a bike in, you just take off the pedals (Have pedal wrench will travel) and turn the handlebars. I've never had a problem with an Amtrak station having a bike box. If you are going to and leaving from the same station, they will even save a box for you, sparing you the $10 fee.

Leslie The Intermodal Queen Tierstein ltierstein AT constellar.com
Leslie Tierstein, January 09, 2000
---
Train/bike Touring
Found on: [email protected]

Message by koralee I've been thinking it might be fun to do a couple of mini bike/train tours

Hi Koralee; That's a great idea and one that a number of people on the list have used. Combining a train with a tour not only extends your scope but can also serve as a bailout in case the tour has to be cut short. One of the T@CO members rode AMTRAK from the east coast to Trinidad, NM with the intention of riding back. However unseasonably hot weather did a number on him and he had to resort to the train for part of the return. I live in the Oklahoma City are where we have a shortline of AMTRAK that runs to Fort Worth and back. Although it has been in operation for only six months, several people have used it as part of tours or day trips. We can hop the train to several great cycling areas between here and Texas, ride all day and then catch the train back that evening. The best part is that we can ride from our house to catch the train and the ride home that night. That's true bicycling where the car does not have to leave home.


One of our more neophyte members rode it to Fort Worth to celebrate her birthday and then used her bike to tour a number of museums before she returned that night. Some of our members took advantage of winds out of the north at 30mph a few days ago to ride south for a hundred miles and then caught the train back.


The KATY trail is one of the better known bike and train outings. You can find two or three reports on tours people from the Oklahoma Bicycle Society have done along that trail. See their web page, www.oklahomabicyclesociety.com and click on Tour Tales.


You have two trains with roll-on bicycle service in your area. The Cascadia and the Mount Adams run up and down the coast and would provide a number of opportunities for day or weekend tours of this type. Jim
Jim Foreman, January 09, 2000
---
Train/bike touring
Found on: [email protected]

I've taken the train across the country a couple of times and last April I took my Bike Friday with me to Pawtuckett, Rhode Island and had a great time riding out there. One day I rode with the Naragansett Bay Wheelmen around the state (easy to do with a little state like RI). Another day I rode the fifty miles up to Walden Pond in MA, hiked around the pond, saw the original site of Thoreau's cabin, etc.

A couple of my friends took the train to West Glacier and then rode back to Seattle from there. And if I remember right a fairly recent copy of Bike Magazine has an article by Mike Ferrentino where he started in Seattle and did what you are proposing, getting off at one station and then biking to another.

The big trick will be having a bike box or making sure Amtrak has the space to let you roll an unboxed bike onto the train. If you need a box, you'll have to make sure you can get one at each station or figure out some way to carry it. With my Bike Friday, I have a soft bag that it goes into when folded, but other Bike Friday owners use a suitcase that converts to a bike trailer.

Amtrak can fill you in on the bike transit requirements, schedules, etc. And when you figure out where you might like to go, try doing a websearch to connect up with a local bike club in the area you are interested in. I find it a lot of fun to ride in a new area with some of the locals and they seem to enjoy showing off their home turf.

Have fun and keep your toes warm!

Kent Peterson Issaquah, WA USA
Kent Peterson, January 09, 2000
---
Touring around Lake Ontario
Cyclotour Guide Books (Bicycle Touring Books & Maps): http://www.cyclotour.com I used his book on a round Lake Ontario tour and enjoyed the book almost as much as the tour.
George Farnsworth, January 07, 2000
---
VIA (Canadian Railroad)
I have asked on 3 different occasions about travelling with my bike on VIA rail on Vancouver Isld. The route from Courtney to Victoria does not allow bicycles at all! The last time I was a passenger I saw a young girl with an entire computer and desk boxed up ,an enormous amount of luggage .This daily train has only 2 cars and the luggage compartment consists of 4 seats removed to accommodate the passengers extra luggage,so I asked is there a limit to your luggage? No they said. Well if I was to box my bike up are you going to let me on with it? They walked away from me.


It appears concealment is the only way. I have talked to them at the Victoria ticket office and they say many people ask about taking thier bikes. . Good Answer? What a tourism and commuter asset it would be especially considering this route needs a boost from it's low ridership. It is a real shame .Also Van Isld coach lines are very unwilling to cooperate from what I hear . Only if there is hardly any other luggage will they let you take your wheels off and put the bike underneath. Again a disguise is your best bet. So ,every chance you get ~ ask Via Rail or Vancouver Isle Bus Lines How come they don' t accomodate bikes? Surprising what a few requests will do to help advocacy, whether you are a tourist or local.


I am pleased to say that the Regional District of Nanaimo and the Regional Transit system have co-operated with a joint advocacy push for bike racks on most city buses. From Qualicum -Parksville to South Nanaimo one can travel with ease using the bus bike racks. Greater Victoria and Vancouver are working on increasing thier bike racks. Heavy camping gear and a trailer present a problem except at the main bus loops. Info is available on line www.transitbc.com/ or by phone (250) 390-4531

Linda Krofta, Parksville Bicycle Advisory Committee
Linda Krofta, January 05, 2000
---
Canada 3000 Airlines
I've booked a flight to Vancouver on Canada 3000 and the bikes go free and unboxed. And the flight was about $400 cheaper than QANTAS...
Regards,
Randy Miller
Melbourne, Australia
Randy, June 15, 1999
---
Airline Policy
I spent approx 1 hour at the Vancouver International Airport today confirming the "bike as baggage" policy with various airline representatives. Due to my screwed up routing on my upcoming trip, this involved airlines in the American/Canadian/Qantas/etc alliance (OneWorld) and airlines in the United/AirCanada/etc alliance (Star).
Here's the scoop:
"Official" IATA policy (not specific airline policy) is that on "International" flights, bike can travel in lieu of 1 of 2 total pieces of baggage. Turn handlebars, remove pedals, part deflate tires. Airline can require box, bag, nothing. Airline will not necessarily supply required box at the airport. On "domestic" flights, a surcharge can and usually does apply.
Both OneWorld alliance and Star alliance airlines will follow these IATA rules.
What is important to check is whether your flight is classified as "international". This is left to the individual airlines. For example, Canadian airlines considers flights between Canada and USA as "domestic" and will charge for a bike unless there is a direct connection with no stopover to an onward international destination. Qantas will consider a domestic flight in Australia for a stopover as "international", with no bike fee, if it is part of a larger international ticket. On my ticket, Qantas considers a flight from Australia to NZ as international for this reason, whereas they may consider this as domestic for other tickets. Apparently flights between European countries part of the EU are often considered domestic and subject to a fee.
Each of the airline reps said it is best to get all of your flight plans issued as one big ticket, including the international leg. If the international leg is on the same ticket, you will sometimes not pay for a domestic leg.
The other exception to this international/domestic rule will come about if you purchase certain cheap package, charter, or consolidator type fares even if on one of the airlines above. For certain of these fares, the airline limits baggage allowances for everyone (below the typical 2 piece, 70 lbs each). If this is the case, and it should be printed on the ticket (but always ask), you'll likely have to pay extra for the bike.
In terms of web links that provide this info, you might be able to find the baggage policies for international and domestic luggage. However, the only way to clear up the issue of whether you are on an "international" flight is to ask the airline directly with your ticket/itinerary in hand.
I had the airline reps. check out all of my flight segments to make sure I will pay no fee. This is still the best method. A travel agent can usually provide you with the same info, but I prefer to get it straight from the source.
My only problem now is that my flight segment from Nadi, Fiji is on Air Pacific which requires a box. Air Pacific will not provide a box. Do other airlines sell boxes there? Any friendly LBS's to try? Good hostel with storage too? Any other suggestions?
Adam in Vancouver
Adam Lubell, June 08, 1999
---
Bike Rental -- Etobicoke, Ontario
I rented from High Park Cycle and Sport, 24 Ronson Dr., Etobicoke, Ontario 416-614-6689.
They seem to rent their inventory of used bikes. I got a perfectly adequate 12-speed road bike on a weekend rental at a reasonable price. Every kind of bike is available, rented at a percentage of the purchase price. The shop isn't open Sunday, but I was able to return the bicycle to the owner's home nearby.
I'd rent from them again.
Henry Troup, June 02, 1999
---
Bags vs. Boxes ... (a continuing debate)
Just a comment on taking bicycles on aircraft. We did a tour last year from London, Ontario to Belize through Mexico.
We used Air Ontario (Dash 8 aircraft) from London to Toronto, Air Canada (Airbus 320) from Toronto to Houston, and Continental (Boeing 737) Airlines from Houston to Cancun. There were six of us travelling at the same time.
All of the bikes made the journey (at the same time, I might add). All of the bikes were intact with some minor adjustments required on one rear derailleur, and one rear wheel which was out of alignment. Four bikes were shipped using ordinary plastic bicycle bags provided by the airline, and two were shipped in bike boxes which were packed by bike shops. The bikes in the boxes were the ones that needed the adjustments. The ones in plastic arrived in fine shape (maybe the handlers could see what they were shipping, I don't know). Continental was great, they even notified us prior to departure from Houston that all of the bikes were in fact on the aircraft.
Kevin
Kevin Rodger, April 18, 1999
---
Airline Policy
For domestic flights you need to contact the individual airline. (In Canada domestic flights include the USA) For international flights you want the tariff which includes regulations on charging and handling of bikes.
In Canada you can get the international tariff from Canadian Transportation Agency (which is the legislative authority responsible for the economic regulation of air carriers).The CTA's responsibility is to ensure that the provisions of the Canada Transportation Act and of the Air Transportation Regulations are adhered to by persons and companies in air transportation. They are quite helpful here in explaining how it all works or figuring out the contents of the tariff.
BTW the international tariff requires airlines to have a current copy of their tariff at their business office. From my experience this has not been the case, the tariff book is usually out of date if in fact the clerks know what it is. But you could always try.
If you have a complaint or require clarification in Canada concerning the carriage of bicycles on International flights by Canadian licenced airlines you can contact the:
Canadian Transportation Agency
15 Eddy Street, 17th Floor
Hull, Quebec
K1A 0N9
tel: 819-997-0344
fax: 819-953-8353
The agency will investigate it, the Airline will have the opportunity to respond and the CTA will rule based on the Acts
If anyone knows the U.S., N.Z., Australian etc. equivalent, it might be helpful to publicize this information.
Cheers
Margot
CycleCanada, April 12, 1999
---
Touring across Canada
http://www.geocities.com/TheTropics/Resort/5193 Cross country adventure

Blaine Gervais, March 20, 1999
---
VIA (Canadian Railroad)
About six or seven years ago, my brother and I took the VIA Train from Jasper to Vancouver. We had cycled to Jasper from Montana. When we arrived at the Jasper Station, we went to purchase a ticket on the next train. The ticket agent was extremely rude. She gave me a tongue lashing for not having a reservation. I was perplexed as the train was not three quarters full. VIA charged us to transport our bicycles and we were told to go to the baggage car where a baggage car worker would load our bicycles on to the train.
Well, there was no baggage car worker! We finally got up into the baggage car ourselves and managed to tie up our bicycles securely. Hell, I could have taken half the bags off the car as there was no security at all. The trip to Vancouver was another matter. The VIA Rail employees were useless and to make matters worst, they were rude. A number of them referred to some Japanese students as "the gooks". It was unbelievable! I am surprised that VIA Rail is still in business after my experience.
Thomas Martin, January 22, 1999
---
Vancouver, BC -- Ferryboats
Vancouver's Seabus takes bikes at no extra charge. What sucks, though, is that it's a two zone fare even though you're not transferring to any buses at either end. But this applies if you walk on too, so...
BC Ferries charges an additional fare for bikes too, which is also very suspect as your bike does not take up significantly more space on the boat than you do, and bike facilities (lockups or racks) are non-existent on most vessels. But you do usually get to board before the other vehicles.
Bill in Vancouver

Bill in Vancouver, January 09, 1999
---
Canada 3000 Airlines
For those travelling in Canada, Canada 3000 airlines has a bikes-ride-free policy. My touring bike went on for free, without removing pedals or handlebars, no box, no hassle. I just rode it up to the baggage check in Winnipeg, checked my panniers, and they wheeled the bike away. It arrived in Vancouver without a scratch.
Can3000 air is cheap, too. My one-way ticket cost me C$195 including all taxes.
Gavin Grandish
University of B.C., Vancouver
Gavin Grandish, September 15, 1998
---
Canadian Airlines
I understood that the OCA (Ontario Cycling Association) had an arrangement with Canadian Airlines (not Air Canada) on certain classes of flights booked through a specific travel agency. Has this changed or did the writer mean Canadian? Can anyone enlighten me?
My apologies. I DID mean Canadian Airlines. And a good thing too (for me at least), since Air Canada pilots are now on strike. The deal is that OCA members can fly their bikes free of charge on ALL Canadian Airlines flights. The ad in OCA's summer '98 newlsetter says to call American Express Travel to take advantage of this benefit, but I'm not sure if that's necessary. At the airport check-in, they tell you there's a charge for carrying the bike. If you tell them you're an OCA member, they ask for your membership card. End result: the bike flies for free.
Steve Cochrane
Spirit Compass Music
Mississauga, Ontario, Canada
http://www.globalserve.net/~spiritcompass
Steve Cochrane, September 08, 1998
---
REI
I just completed a trip from Atlanta to Prince Edward Island Canada. I shipped by my bike in a REI soft foam lined case which required removing the pedals, wheels, and turning the handlebars. My bike made the trip without damage. I packed everything in the bike case on the departing flight and returned with one additional large duffle bag. I did not have to pay the additional oversize charge. The air lines did not even check the size. They were only interested in weight. If the bag looks like luggage even if it is large, they seem not to notice or care. Everyone that I talked to on my trip which used boxes were charged $60.00 each way. My bike came completely loose from both mounts. My main point was that I was not charged the additional shipping charge because the case looked like luggage. They were only interested in weight. A good idea is to remove any wording or symbols that relate to a bike.
Thanks for all your hard work.
Gary
Gary Hitchcock, September 08, 1998
---
VIA (Canadian Railroad)
I was told by VIA Rail in Edmonton that I did not have to box my bike if the train did not have to make connections. There was some debate over whether I should pay the $15 charge when I bought the ticket or pay at the place where I actually caught the train.
John Boyle, August 18, 1998
---
Bike Rental -- Niagara Falls, Canada
I have found a bike rental shop in Niagara Falls, Canada. Cupolo's has a fair selection of well maintained rentals available. The price is reasonable and they have a technician available.
Ronney Black, July 10, 1998
---
Bike Rental -- Moncton, New Brunswick, Canada
If ever in Moncton, New Brunswick, Canada, quality bicycle rentals are available from:
Garys Cycling Tours & Bicycle Rentals
321A St. George St.
Moncton, New Brunswick E1C 1W8
Tel. & Fax. 506-855-2394
Toll Free: 1-877-858-8754
e-mail: [email protected]
Web page: (under development)
This shop is open 7:30am - 9:00pm every day in July and August, 8:00am - 8:00pm June, September, and October. We rent quality Giant bicycles, Hybrid, Mountain, and Road bikes. The Hybrid and Mountain bikes are rented at $25.00/day(CAD), $45.00/weekend (CAD), and $95.00/week(CAD). The Road/Touring bikes are $35.00/day (CAD), $60.00/weekend (CAD), and $140.00/week (CAD). A deposit of $100.00 (CAD) is required in either cash or credit card imprint.
All bikes are equipped with locks. The Hybrid & Roar/Touring bikes are all fitted with rear carrier, water bottle cage, and front bar bag. Helmets and rear panniers are available for rent, and water bottles are are for sale at very reasonable prices. Road side repair service is available.
The touring side of the shop offers 3, 4, one week, and two week tours in New Brunswick, northern Nova Scotia (the Anne Murray Center) tour, and western Prince Edward Island. Both bicycle/camping and cycle/b&b-inns are available. The ride across New Brunswick is a two week run. The shorter runs can include cave exploring and kayaking in the package, as well as hiking/biking parts of the Trans-Canada Trail on the Dobson Trail portion in Albert County, New Brunswick.
Visa, MasterCard, and American Express, as well as Direct Payment are all accepted.
Gary Gillis, April 18, 1998
---
Qantas Airlines
Before my trip from Oz to the USA I phoned up the airlines (Qantas and Thai) and they implied that flying to or from the USA (not sure if this actually applies to North America, ie including Canada) a two piece luggage limit applied (economy class) each piece not to exceed 32kg in weight. There was also a dimensional limit on each piece, but the bike box easily meet this requirement.
I flew Qantas from Melbourne to Sydney to Los Angeles. I packed my bike in a box with a few other odds and ends and tossed the rest of my gear that I would need for my fully loaded trip (minus food and water) into my panniers and the panniers into a large cheap ($4) laundry bag, (excluding one pannier I used as a carry-on bag. At the Melbourne airport check-in counter the lady asked something about how did I manage to get about with so much luggage. As I was too worried about other things, I did not reply and nothing else was said. The boxed bike weighed in at 21kg and the other bag 20kg (ie total 41kg).
I flew home with Thai from Los Angeles to Bangkok to Perth. I packed my gear basically the same. At the LA airport check-in counter both pieces of luggage were placed on the scales at the same time and a reading of 99 showed on the display. The lady started to say that I would have to pay excess luggage, however before I could say anything the manager behind her suggested to her that she may like to switch the scales from reading pounds to kilos. The reading then changed to show 45 (kg) (I had gathered a few souvenirs along the way but still well under the 64kg total limit). She then said I might be charged for oversize luggage (the boxed bike). I calmly explained that prior to my travels I had enquired about the requirements and was lead to believe it was alright. She consulted the manager who said it was fine. I also made sure that my luggage was checked all the way to Perth as I had a 24 hour stop over in Bangkok, and did not want to lug it all around Bangkok. This turn out to be quit fortunate as when I checked in at Bangkok airport for my flight to Perth. I did not have to worry about my luggage but the lady noticed the 45kg luggage weight written on my ticket and asked if I had paid for the excess. I explained that I was travelling from the US to Australia, with my stop in Bangkok effectively being a transit stop. She phoned up somebody and then returned saying I did not have to pay excess.
So travelling to or from the USA, weight does not really seem to be an issue. However if I do travel economy class from Australia to any other country with my bike I will be limited to the 20kg limit as Malcolm has mentioned and thus I too would be interested to hear how other people have overcome this problem. One way would be to make a stopover in the USA irrespective of destination, however this would be an looooong (and expensive) way to get from Oz to NZ.
Just before my trip to the USA a similar question was posted to the list by Yvonne van den Hork (in March 1997) who was travelling from Nederland to Australia via Qantas and was limited to 20kg for economy class with a surcharge of 4% for every extra kg. I have read her trip reports on the www but there was no mention how she solved this problem (or not).
Regards, Richard
Richard, March 03, 1998
---
Bike Rental -- Montreal
You can rent a nice bike from The Bicycle Shop at the corner of College and Barnard; their telly number is (814) 238-9422. Eddie's and the Ski Station also rent bikes. I don't have their numbers handy. HTH!
  Gregory S. Sutter                       "How do I read this file?"                 "You uudecode it."  http://www.pobox.com/~gsutter/          "I I I decode it?"
Greg, January 21, 1998
---
St. John's, Newfoundland
Easy access. Turn right at stop sign leaving airport (obvious). Turn left at T intersection (Portugal Cove Rd.). Turn right at second light (Fox Avenue). Turn left at T intersection with lights. First right is to Pippy Park Campground. Otherwise, continue through lights (Memorial University is to the right). Continuing straight (now on Allendale Rd.) to bottom of valley and turn left at Y intersection onto Bonaventure Ave. Up hill and then down to stop sign, cross, go down (steep) hill, turn right at stop sign to go to City Hall, tourist info, and start of Trans-Canada Highway.
Robert M. Lewis, January 07, 1998
---
Bike Friday
I would appreciate it if anyone has good feedback on bags that work well with the Bike Friday, and seem generally well-made. If they also have the added plus of converting to back packs, I would love to hear about them even more.
Paul Evans
Hokkaido, Japan
[email protected]
On our NWTs we use Ortlieb rollers, which are extraordinarily convenient and absolutely waterproof. When mounted fully back they clear my size 10 (Canadian) or 45 (European) shoes, although not by a lot. When centered they clear my wife's size 7 (Canadian) shoes. I carry 70 to 90 pounds on the back, using a large Ortlieb duffel that clips to the top of the panniers, and nothing on the front save a handlebar bag. The bike feels heavy but handles as though it were unladen.
Charles Maurer
5 Grandview Court
Dundas, ON L9H 5C8 Canada
telephone & fax: (905) 627-7035
Charles Maurer, April 26, 1997
---
Canadian Airlines
I recently (March 15, 1997) traveled to Cuba with my bicycle via Canadian Airlines. I arrived at Toronto airport with the bike boxed and with my panniers separate. Canadian provided a heavy plastic bag for the panniers, and they went as one piece of baggage. The second piece of baggage was, of course, the bike. There was no additional charge. Canadian Airlines are the best at transporting bikes!
Coming back from Santiago de Cuba was not quite so simple; then nothing is in Cuba! They were not able to provide me with either a plastic bag or a box for the bike, but it survived the journey in one piece. Again, there was no charge. Brian_Hedney Voice mail: 905-885-3217 x253 My homepage is located at: http://www.eagle.ca/~hedneyb TRINITY COLLEGE SCHOOL
Brian Hedney, March 22, 1997
---
Cuba
I recently (March 15, 1997) traveled to Cuba with my bicycle via Canadian Airlines.
I flew into and out of Santiago de Cuba airport. I took a taxi to my hotel since I arrived at 7 p.m. and it was dark. On my return, I cycled directly to the airport from "downtown" - it is VERY easy to cycle to and from the airport since there is an "autopista" (expressway) to it with almost no vehicles on it. One is allowed to cycle (and even drive a horse and cart!) along this four-lane highway!
Toronto airport - now there is a challenge by bike!!!
One CAN ride to the Toronto (Pearson) airport, but it is somewhat suicidal!
Brian Hedney, Voice mail: 905-885-3217 x253 My homepage is located at: http://www.eagle.ca/~hedneyb
Brian Hedney, March 22, 1997
---
Montreal, Quebec (Dorval Airport)
Montreal, Quebec
As befits contributions from Canada, this was provided in French and English both.
Dorval Airport
Date: Mon, 17 Mar 1997
Contact: Roger Gravel
FRENCH
ENGLISH
de Dorval à downtown, je traverserais le rond-point face à l'aéroport et me dirigerais à travers la ville de Dorval vers le Lakeshore Road (Chemindu Bord du Lac Saint-Louis), pou ainsi rejoindre Lachine et la piste cyclable du canal du même nom qui mène à la rue de la Commune dans le Vieux-Port de Montréal. Y a pas de façon plus agréable d'arriver en ville.
From Dorval to downtown, cross the traffic circle in front of the airport and head toward Lakeshore Road (Chemin du Bord du Lac St-Louis) via the town of Dorval. This way you rejoin Lachine and the bike trail along the canal of the same name that goes into the Vieux-Port area of Montreal. This is the nicest way to enter the city.
Mirabel Airport
Date: Mon, 17 Mar 1997
From: Roger Gravel
FRENCH
ENGLISH
De Mirabel, par la 117 (parallèle à l'autoroute des Laurentides) pour traverser toutes les banlieues dortoir (Sainte-Therese, traverser la riviere des Mille-Iles à Sainte-Rose, Vimont, traverser la 440 ensuite la rivière des Prairies à Pont-Viau et bifurquer le long du boulevard Gouin vers l'est pour prendre la piste cyclable de la rue Christophe-Colomb avec arrêt angle de la rue Rachel face au parc Lafontaine à la Maison des Cyclistes.
From Mirabel, take Route 117 (parallel to the Laurentides Freeway), crossing several bridges (Ste-Therese, across the Thousand Islands River to Ste-Rose, Vimont, across the 440 and the LaPrairie River on Viau Bridge and take Gouin Blvd east to pick up the bike trail of Christopher-Colomb Street, arriving at the corner of Rachel Street in front of Lafontaine Park to La Maison des Cyclistes (House of Cyclists)
Sinon, direction ouest de Mirabel je tournerais vers le sud et j'emprunterais les rangs des petits villages d'agriculteurs originalement appropriés par l'aéroport en zigzaguant allègrement pour aboutir au train de Deux-Montagnes (équipé pour les vélos) ou poursuivre vers j'imagine, Chomedey, traverser la rivière des Prairies et ensuite ville Saint-Laurent, les nuages de monoxyde carbone le long de l'autoroute Décarie qui se déverse dans la pollution pure et dure du centre-ville.
Alternatively, heading west from Mirabel, turn toward the south and the remains of little farming towns originally taken for the airport, zig-zagging pleasantly along to get to the Two Mountains train (equipped to carry bikes) or if you wish to, take Chomedey across the Prairie River to the town of St. Laurent, breathing carbon monoxide along the Decarie Freeway through pure downtown pollution.
Bonne route et vaya con dios.
Roger
Roger Gravel , March 16, 1997
---
VIA (Canadian Railroad)
Two years ago when I wanted to transport my bike from Edmonton to Jasper by VIA Rail - I had a passenger ticket -- the ticket agent insisted that *he/they* would pack the bike in the box. I own a custom touring bike and there is no way anyone but me is going to pack my prize possession in a box. I told the agent if he packs the bike I want a full examination of scratches etc and I will sue the railway for any damage --- the outcome was that I finally packed my own bike.
I have found that there is no consistent policy re: bikes. I have assisted visitors who were charged $15.00 (CDN) for a bike box plus another charge for transporting the bike (even tho a coach ticket was purchased). I personally have been charged for a box one time and then given a free box another time and had the boxed bike considered part of my regular baggage. I think what it comes down to is that the railway is heavily subsidized and the government would rather you not travel on the train. VIA Rail is/was Crown Corporation.
BTW - sometimes if you ask - real nice - they will give you a box free.
Bob in Edmonton - Who no longer suffers from SAD
Bob in Edmonton, February 03, 1997
---
Royal Airlines
On their charter flights within Canada bicycles travel free of charge. They provide heavy duty plastic bags - I used two this summer (1996); one for the bike and one for the bike bags. They were very helpful at both the Toronto and the Calgary check-in counters.
Brian Hedney, August 17, 1996
---
Bike Rental -- Montreal
In Montreal, I've dealt with Velo Adventure (1996) and someone else in the Old Port in 1995. Velo Adventure was much like the Niagara on the Lake experience - four year old low-end bike, $7.50 an hour or $20 a day, plus taxes helmet rental ($1), and lock rental ($1). They took a $20 deposit.
The other place in Montreal was quite different. The bikes were Eddie Fisher mountain bikes, all the same model, with front suspension. They took a $400 deposit on my credit card (!), and the rental was about $25 for the day. I used my own helmet. A much nicer bike, but a bigger chunk of cash, and you wouldn't want to be a starving student.
None of the rental bikes were equiped with racks or any cargo stuff.
I got the impression that bike rental is a fairly loose business, everyone does it differently. A quick check of the Yellow Pages reveals a bunch of bike shops that claim to rent. I think the business is mostly day-use.
--
Henry Troup I am responsible for these opinions.
Henry Troup, July 07, 1996
---
Calgary, Canada
Go to the Calgary Tourist and Convention Bureau wagon (information) by the luggage carousels in the arrivals area and purchase a copy of "Calgary's Bikeways and Pathways Map" for a dollar. Calgary has 240 km of paved recreational pathways and one freeway that is off limits to cyclists -- Deerfoot Trail. The pathways and bikeways (signed, on street bike routes) network will take you close to most areas of town (e.g. downtown, Motel Village, routes west to Banff etc.). Light Rail Transit trains carry four bikes in each car (end doors) except from 6 am to 9 am and 3 pm to 6 pm week days. Calgary's airport is located in the northeast quadrant of the city. The downtown core and recreational pathway system are accessed by travelling south.
Exit the airport arrivals area with the traffic flow and stay right. Turn right at the first opportunity then a quick left onto McCall Way. (Although shown as discontinuous on the map, McCall Way is actually continuous from the airport to McKnight Tr.) Follow McCall Way south to McKnight Trail where it becomes 19th St NE. Continue south to 37th Ave where you now have a choice: take light rail transit (left on 37th Ave) to downtown or continue cycling to the pathway network via 32nd Ave.
If cycling, continue south on 19th St, turn right, then cycle west on 32nd Ave. 32nd Ave decends past the exit and entrance ramps to Deerfoot Trail then (eventually) curves north. Shortly after the curve north, turn a wide left at the lights for 36th Ave and stop immediately on the northwest corner of the intersection. Dismount. At this intersection you can access the Nose Creek regional pathway (SW corner) by walking your bike south across the intersection.
Call 283-BIKE to connect with the Elbow Valley Cycle Club.
Don Hollingshead , June 27, 1996
---
Quebec, Canada
Easy access on paved road with usually light traffic. About 15 km from downtown. Get out of the airport through the only road, turn right at the first street light, go down the hill and turn left in the middle of it. You'll reach the city easily.
Lise Laberge, March 06, 1996
---
Toronto (Pearson), Ontario
I cycled into Pearson in August of 1995 with a week's worth of business goodies (suitbag, computer) plus cycle touring goodies (panniers, tent, sleeping bag). The roads are fine getting there, although if you"re coming from east during rush hour, the Hwy 427 cutovers can be fierce. Air Canada took my bike with pedals (Speedplay frogs) intact and handlebars unturned (no liquid wrench it seems) at the special baggage counter. They slapped a sticker on it and sent it through with no problems, and no demands that I deflate the tires either. Of course, they did charge $25 for the privilege. The panniers and other gear they threw in a big plastic bag. All arrived well in North Bay, Ontario via Dash-8. M
M.Barnard, March 03, 1996
---
Toronto (Pearson), Ontario
I recently discovered this page with information for cyclists about Canadian Airports. Last year I landed at Pearson Int. Airport, Toronto, Canada. I saw that this airport wasn't discripted to well at this page. Here comes my version:
I came from the Netherlands and arrived at the oldest Terminal. There was no problem at all getting yourself out of the busy traffic of the airport. The signs were good. However, just after leaving the terrain of the airport you access an eight-lane road, with quite a few big holes. I wasn't used to either of them. The Tourist Information Centre can tell you were the closest campground is: Indian Line Campground ($15 per night, summer 1994). If you want to turn left on that road you have to be bold. In four weeks following I cycled 2200 km through Ontario, so if there's anybody out there who wants to know anything: Maarten Huisman, [email protected]. I wouldn't take my bike on a bus to town, because you can do it probably faster by bike and they probably wouldn't allow you in the bus. You can take you bike in the bus which constantly travels between the three terminals. Toronto itself isn't really a paradise for cyclists, but on the other hand: I'm spoiled here in The Netherlands. Any questions:

[email protected]

With kind regards,
Met vriendelijke groeten,
Maarten Huisman

M.T. Huisman, September 25, 1995
---
Vancouver, BC
Access: easy (bicycle by road is no problem)
Bridges must often be crossed (usually on a sidewalk or "shoulder").
Chris Hermansen, May 16, 1994
---
Victoria, BC
I am a Cycling instructor in Victoria BC. Canada. The Victoria International Airport is easy to enter and exit by bicycle on the roads. The highway in and out of town is also easy. There is a bike path into town which is less easy to find but a good route. Ray Hall
Canadian Cycling Association
National Examiner #7
Ray Hall, April 27, 1994
---
Edmonton Alberta (International)
Access: Easy (road)
Edward Reid, April 15, 1994
---
VIA (Canadian Railroad)
I took my bicycle with me on VIA Rail's westbound Canadian train in 1991 from Vancouver to Toronto and there was a $5 handling charge. They're pretty good about everything. You're required to remove your pedals, and turn the handlebars, and you shouldn't have any problems. -G-
Greg Kampf, April 15, 1994
---
Ottawa (Mac/Cartier), Ontario
Ottawa, Ontario. Macdonald/Cartier Airport (YOW). Parkway and bike path. Parkway has good shoulder and access is limited to cars/buses entering/leaving the airport. Bike path meanders and you need a map unless you want to get lost. The parkway has a lot of cyclists using it (including me yesterday) as it is one of the best escape routes out of town. The Airport Parkway takes you right downtown, where there is a web of bike paths and side roads for puttering around the city. Goes right to Parliament hill if you are so inclined.
Eastern Ontario/Western Quebec is perfect for cyclists from April-November. Snow the rest of the year. Cold in November, but usually no snow.
Michael Slavitch, April 10, 1994
---