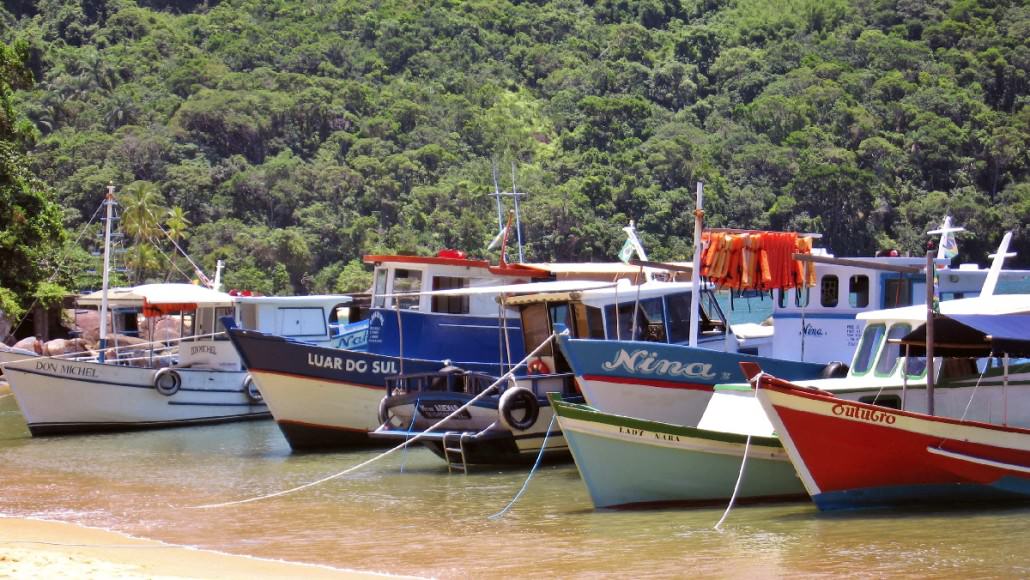 On this page we attempt to make available the experience of individual bicycle tourists who travel to Brazil (you can share your experiences here).
---
---
Cicloturismo - Northeast Brazil
In conjunction with Andetur Brazilian Travel Club, there is a new and exciting eco-adventure here in Rio Grande do Norte. The club provides cyclists with bike rentals, scheduled and non-scheduled rides along the coast or in the interior of the Seridó - Sertão region of the northeast, discounted tour rates, a grass roots bike team, and an outlet for information and discussion on various cycling topics.

Spearheading this effort is Donald Reid - director of Andetur and Walter Cabral, a bilingual Brazilian biker for over ten years. As hosts, their extensive knowledge will benefit every type of cyclist. Come join us now! We are looking forward to great cycling experiences and comaraderie with all our new club members. See Ya soon
Donald Richard Reid, December 20, 2004
---
Bike Transport in Latin America
United Airlines to Brazil
My wife and I flew United Airlines Seattle - Chicago - Sao Paulo, connecting to a Varig flight to Curitiba on Dec 25-26 1998. When we purchased tickets in July, we verified with United that there was no bicycle charge on international flights. When we got to the gate, we were hit with $60 per bike (including the Varig segment). The agent was helpful, but talking with her supervisor and a Varig representative did not remove the charge. She claimed that the policy on charging for bikes on international flights had gone into effect in April, that all airlines were doing it, and that it applies to all destinations except Japan. United provided boxes at no additional charge. I got the impression that there might be more flexibility in the charge if we didn't have the segment on Varig. It is not true that all airlines charge, since our flight to Ireland on British Air / Air Lingus in August 1998 had no bike charge. When we arrived in Sao Paulo, we had to reclaim our bikes to go through customs and baggage inspection. Then we needed to take the bikes to Varig to check in. The 2.5 hours between flights was about the right length of time.
Our return flight was from Florianopolis to Sao Paulo on TAM, then United to Seattle. The people at TAM were great. One of the check-in workers was a former Brazilian cycling champion who spoke good English. They were all impressed that we had cycled in Brazil and we were invited to use the VIP lounge and introduced to the pilot when we boarded . We checked in the bikes unboxed with no charge. We were not charged the usual $8 domestic Brazilian airport tax. However, they could only check the bikes to Sao Paulo, not through to Seattle.
We had an hour and 45 minutes between flights, but we arrived in Sao Paulo half an hour late. We had to reclaim our bikes and find the United counter. By the time we got there it was about 30 minutes before departure. There was a huge check-in line, but we got express treatment. The agent initially told us that bicycles could not go as baggage. We said that we had flown them down on United. They accepted the bikes without boxes or payment, but said they might arrive the next day. We ran for the gate, but hit a huge line for passport control and missed the flight. We did get onto another flight that stopped in Miami. Our bikes made it home a day after we did, delivered by United. They had been put into boxes in Miami. One checked bike pannier also arrived the next day. I had packed my helmet in the top of it and it had gotten smashed. When I called United's toll free baggage number, they said that they were not responsible for damage to contents. I went to the Seattle airport and talked with an agent who gave me $25 for the helmet.
Tyler Folsom, January 15, 1999
---
Rio de Janeiro, Brazil
No problem at Rio de Janeiro International Airport and at Madrid Airport. no charge for bike transportation.
Traveling long distance in Spain by train, you should buy a a cabin (with bed) ticket, and put the bike with you. Train clerks are friendly, and no problems.
Eng. Aurelio Moreira da Silva, July 26, 1996
---