Cannondale CAADX
Review and price comparison
Yikes! We couldn't find any products reviews for products sold in your region.
Would you like to see reviews for products sold in other regions?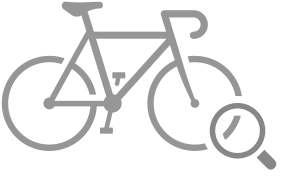 Don't worry - most likely the products from other regions ships to your destination
Cannondale CAADX Review
When we reviewed the Cannondale CAADX, we were pretty stunned by how it looked. Cyclocross bikes typically have a nice black finish in order to look more badass, but the CAADX is very different indeed. In addition to this, the Schwalbe tires were gorgeous when paired with the black rims.
The CAADX came in a few different models, including the Tiagra, the 105 and the Ultegra 11-speed models, all of which are at different price tiers. The frame of the CAADX is an aluminum tube set that is just the right amount of oversized to make it awesome.
Two bottle mounts can be seen on the frame, and there is a rack mount as well as slots for mudguards on the rear. One complaint that we had, though, was that there were no mudguard slots on the front fork.
We felt that this was an important thing for a cyclocross bike to have. The components were pretty great – a Shimano Tiagra, Sora, Ultegra or 105 depending on the model of the bike, and they all worked together quite well during test rides.
[su_row][su_column size="1/2″]
+Pros:
Great looking bike overall
Nice Shimano group and gearsets
Beautiful rims with good tires
Great feeling ride
[/su_column] [su_column size="1/2″]
-Cons:
No mudguard mount on the front fork
[/su_column][/su_row]
The Verdict
The Cannondale CAADX is a range of cyclocross bikes that you should definitely check out if you want an affordable bike that can outperform a lot of the competition.
We found the Cannondale CAADX a pleasure to ride, and we loved how it looked and felt so much that we couldn't stand to see it go.
Related Reviews
---

---

| | |
| --- | --- |
| Expert rating : | |
| Type : | Mountain Bikes |

---

| | |
| --- | --- |
| Expert rating : | |
| Type : | Mountain Bikes |