Vitus Razor
Review and price comparison
Yikes! We couldn't find any products reviews for products sold in your region.
Would you like to see reviews for products sold in other regions?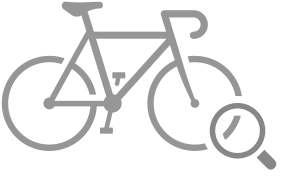 Don't worry - most likely the products from other regions ships to your destination
Vitus Razor Review
Vitus Razor was definitely a fun brand to review. It's primarily a racing bike, but we tried commuting on it too. We have to say it didn't impress us as the Sean Kelley ads might have suggested back in the say. However, we can confidently say that this model offers best value for the buck.
Bikes of this model have ally frames with classic 73-degree angles. The double butted frame is pretty much on par with the frames on pricier Specialized or Giant models of the same type. The frame alone is quite lightweight, so it's easy to navigate around tough corners. The bikes overall weighs slightly less than 10 kg on average, so this is one of lightest race bikes out there.
Thanks to the slender design, this bike is highly versatile. The wedges, however are bulky, but is extremely pragmatic. We found this model to be impressively stable. The frames also have ample room for fittings, like a rack in the rear. On the front, there was some annoying toe overlap though.
The frame accelerates well, but the handling is neutral. As a budget road bike, this model is good for training and everyday purposes than actual racing.
[su_row][su_column size="1/2″]
+Pros:
Stable frame
Budget price
Good for training and commuting
Solid specs
[/su_column] [su_column size="1/2″]
-Cons:
Neutral handling
Some toe overlap on the front
Not good for actual races
[/su_column][/su_row]
The Verdict
If you are a pro racer, Vitus Razor may not be the model for you. However, if you want to just race with friends or train for a race, this is a great bike.
We found this bike to be flexible and highly useful in everyday situations. This is a solid brand, and we know you can count on it for several years to come.
Related Reviews
---

| | |
| --- | --- |
| Expert rating : | |
| Type : | Mountain Bikes |

---

| | |
| --- | --- |
| Expert rating : | |
| Type : | Mountain Bikes |

---

| | |
| --- | --- |
| Expert rating : | |
| Type : | Mountain Bikes |