Diamondback Haanjo
Review and price comparison
Yikes! We couldn't find any products reviews for products sold in your region.
Would you like to see reviews for products sold in other regions?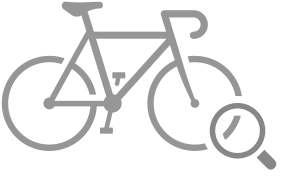 Don't worry - most likely the products from other regions ships to your destination
Diamondback Haanjo Review
We took a look at the Diamondback Haanjo because of the many positive reviews we had heard about it. The bike is surprisingly affordable, although it definitely isn't cheap.
With the components on it though, we weren't surprised that it wasn't cheap – a Shimano Ultegra gear set was standard on the bike, along with a nice carbon fiber fork that looked really good on the aluminum frame.
The handlebars were another source of joy for us. They were flared and had a shallow drop as well, providing us with a high level of control during our rougher trails, with braking provided by some great TRP disc brakes.
We did have a couple of complaints about the bike too, including a saddle that didn't feel nearly as comfortable as it could have been. The crank set also wasn't the best, as there were many issues with the power transmission from pedal to wheel, but it was an overall awesome ride, full of adventure and precise control.
[su_row][su_column size="1/2″]
+Pros:
Affordable pricing
Shimano Ultegra gearset
Carbon fork
Light aluminum frame
Nice handlebars
[/su_column] [su_column size="1/2″]
-Cons:
Saddle and crankset weren't amazing
[/su_column][/su_row]
The Verdict
If you are looking for an affordable alternative to those high end trail and mountain bikes out there made for adventure, the Haanjo Trail bike is perfect for you.
We had a ton of fun on the Diamondback Haanjo Trail. It was a great bike overall, although it could have been better spec'd out. For the price you pay though, this is a trail bike that provides amazing value for money.
Related Reviews
---

| | |
| --- | --- |
| Expert rating : | |
| Type : | Mountain Bikes |

---

| | |
| --- | --- |
| Expert rating : | |
| Type : | Mountain Bikes |

---

| | |
| --- | --- |
| Expert rating : | |
| Type : | Mountain Bikes |