Content Manager on IceBike
Hi! Nice to meet you.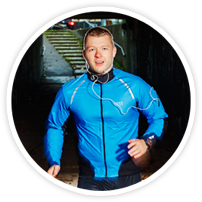 My name is Tue Lindblad and I'm the owner of Icebike.
I live in Denmark (Copenhagen) and love everything about cycling (road bike, MTB, touring .. and i love running!) Beside from staying active I'm a huge family guy (2 kids and a wife) and I also really enjoy chess ☺️
Anyway, underneth you can find everything you need to know about how to manage Icebike.
One more thing – please do not share this page with anybody!
Video library:
All the videos are kind of short. Please view them all – and feel to re-visit them as often as you wish.
How to manage comments:
Each week please visit the comment section on the page and approve/trash new comments.
How to format a "review post" (and inset Amazon affiliate links):
So, this is a long video (30 min) but it shows you everything you need to know regarding formation the post using WP-bakery.
Please check out the test post, which is formated correct: https://www.icebike.org/test-post-wp-bakery/ (please note that this test post can only be viewed when you are logged into Icebike.org)
How to format a normal blogpost (not a review post):
A short video about how to handle a normal blogpost with no Amazon or affiliate products. An example could be "28 ways cycling could change your life"
How to find images to use on Icebike:
In this video you can see how to find images to use in blogposts etc.
Please keep in mind that I pay for each image, so be sure not to share this info with anyone and only to use the login working on Icebike.
Site: Depositphotos.com
User: [email protected]
Password: Google2019
SEO part 1: How to use Yoast SEO on IceBike
In this video I explain what you need to be aware off using the Yoast SEO plugin on Icebike.org
SEO part 2: Links are important + and stuff
In this video I explain how you should link to external webpages and internally on Icebike.org (very important stuff!)
Check list: Important thing to "check" everytime you publish a post
This video takes you though important things that you need to "check" each time you publishing a blog post on Icebike.org